If you haven't already started planning your Thanksgiving dinner, it is time! Thanksgiving is right around the corner, and one of the biggest concerns for every host is to make the kids' table festive and engaging so the adults can enjoy their time during the holidays. And with these eight activities that are easy to execute, you can do just that. These fun Thanksgiving activities will keep them entertained the entire evening, taking the stress off of you and your family and friends.
Turkey Scavenger Hunt
Hunt for those turkeys! This fun Thanksgiving activity is just like an Easter egg hunt, but with paper cutouts of turkeys instead. It is such an easy way to get the kids excited and moving while also keeping it festive. Hide the turkeys in and around your house, placing them in areas where the kids can reach them easily like under the table, chairs, etc. The one who finds the maximum number of turkeys in a set time gets to pick out the next game.
Craft Station
Let the kids get creative with crafts and colors. Place some craft paper or construction paper on the table along with some crayons and let them have fun. To keep them engaged for a longer period, you can place some art files, rocks and/or instruction papers on different crafts like how to make turkey hats, turkey cups, etc. for themselves.
Nuts Tic-Tac-Toe
Tic-tac-toe, but make it nuts! This is such an easy yet fun Thanksgiving activity that is easy to put together, sure to be a hit among the little ones. Just grab some place markers (nuts, candies, small pumpkins, etc.) and draw a 'board' on their table with some washi tape. Once you have drawn the board for them, let the kids play the game for as long as they like as you enjoy some wine with your family and friends.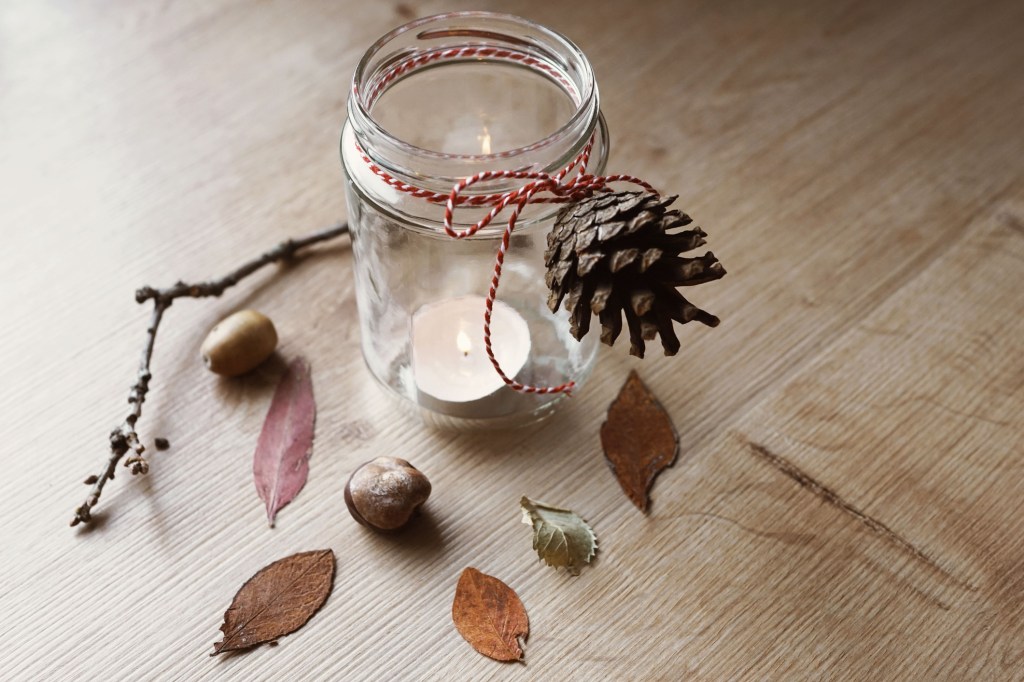 Decorated Mason Jars
Get all your empty mason jars out of the box and place them on the kids' table for them to decorate. Give them crayons, cloth pieces, glue and more for decorating the mason jar to their liking. After you wrap up your Thanksgiving dinner, fill the mason jar with sweet treats and let the kids take their masterpiece home.
Fall Wind Chimes
If you have toddlers and tweens coming over, this will be a fun Thanksgiving activity for the kids' table. Simply lay down some sticks, rocks, pinecones and other goodies for the kids to make wind chimes of. Their parents can either display their little one's creation on their front porch or use it for their kid's room decor.
Turkey Puzzles
Kids love puzzles! So why not offer that this Thanksgiving? You can buy some puzzle sets from the store or order them online in advance and they are sure to keep the little ones occupied till dinner time. Alternatively, you can also DIY a puzzle set for the kids, making it as easy or as hard to solve as you would like.
Gratitude Jar
Nothing could be as on theme as a gratitude jar during Thanksgiving. Have the kids share what they are thankful for in little slips and put them all together in a jar. Simply place an empty jar, some pens and colorful paper strips on the kids' table. After dinner, read out their notes to the family members for a sweet bonding session. However, do make sure to inform the little ones beforehand that you will be reading out their notes at the end of the day, so they aren't stuck in an awkward situation when you do read them out loud.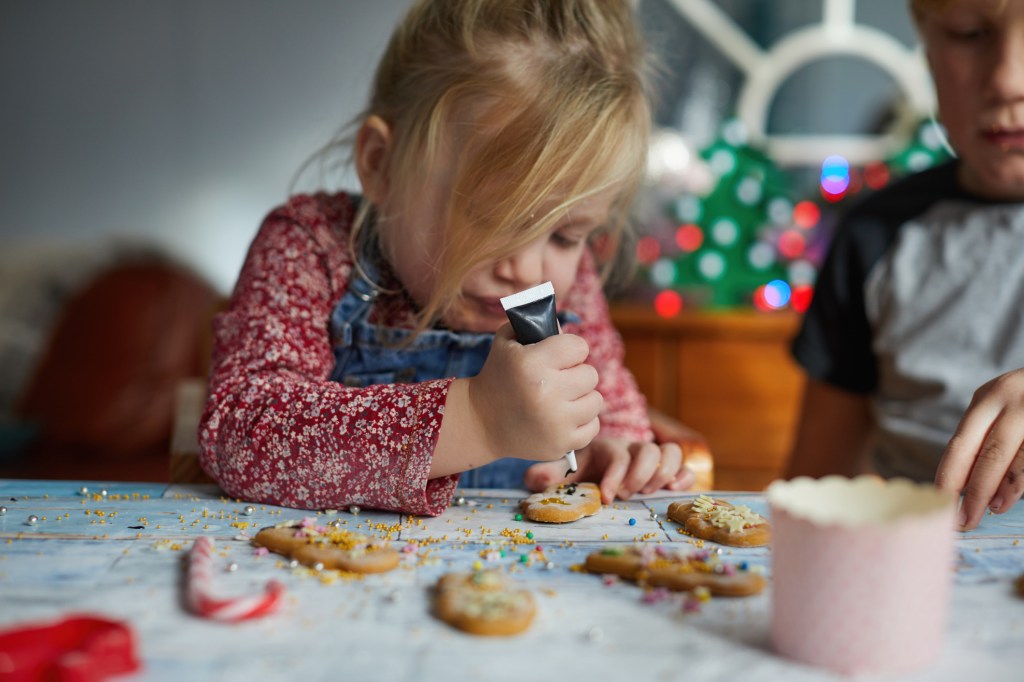 Cookie Decoration Station
Kids not only love eating cookies, but they also enjoy decorating them. So let them flaunt their creative flair by decorating some for everyone. Place some cookies on the table with piping bags filled with colorful frosting and let the kids decorate the cookies. This is a great Thanksgiving activity to keep the tweens busy.
So go grab the supplies for these fun Thanksgiving activities today, which the kids are sure to love!