Thanksgiving festival is just around the corner. And you are going to remain very busy preparing elaborate meals, turkey, pies and decorating the table. But what about your little one? They will surely get bored while you prepare for the festivities. That is why it is essential to plan certain activities that will keep your child busy for hours while you prepare the meals for the gathering. So, here is the list of some fun, and interesting Thanksgiving activities for kids to keep them engaged for long . 
1. Egg Hunting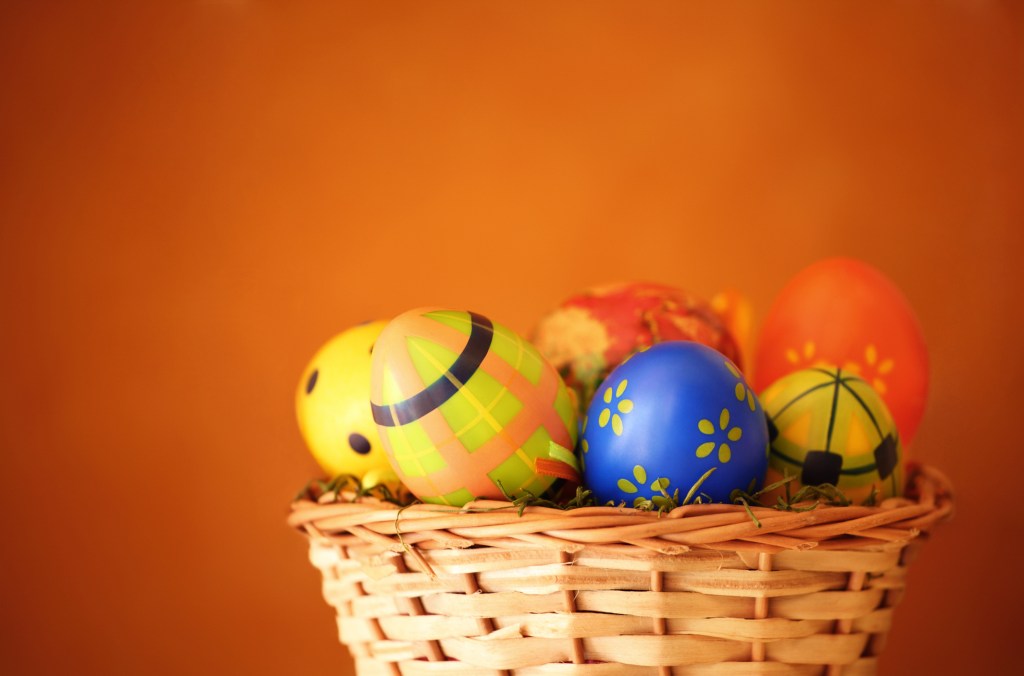 Get plastic eggs or reuse your Easter eggs for this fun Thanksgiving activity. Scatter and hide the eggs in the house and let your kids find them within a set time frame. You can even ask them to decorate their collecting bags. For added fun, fill their eggs with some treats, stickers, and so on. The kid who wins gets the chance to slice the turkey or get the first slice of pie. 
2. Let Them Color The Tablecloth
It's going to keep them entertained for hours. Simply place a used plain tablecloth, or wrapping papper, draw pictures of plates, placemats, and so on, and ask your child to color the cloth/paper with their favorite colors. You can even ask your kids to draw their favorite things on the giant canvas. Make sure you place something beneath the tablecloth to avoid ruining your table.
3. Pumpkin Tic-Tac-Toe
Who does not love a good game of tic-tac-toe? But instead of playing on a sheet of paper, draw the pattern on the floor with the help of tape. Now take pumpkin-shaped toys, make different markings for easy differentiation, and let the game begin.
4. Word Scramble
Play Thanksgiving-related word scramble with your kid. You can even play this with your entire family for a fun Thanksgiving night. This way your kids will get to know a bit more about the tradition and the significance of every word.
5. Thanksgiving Bingo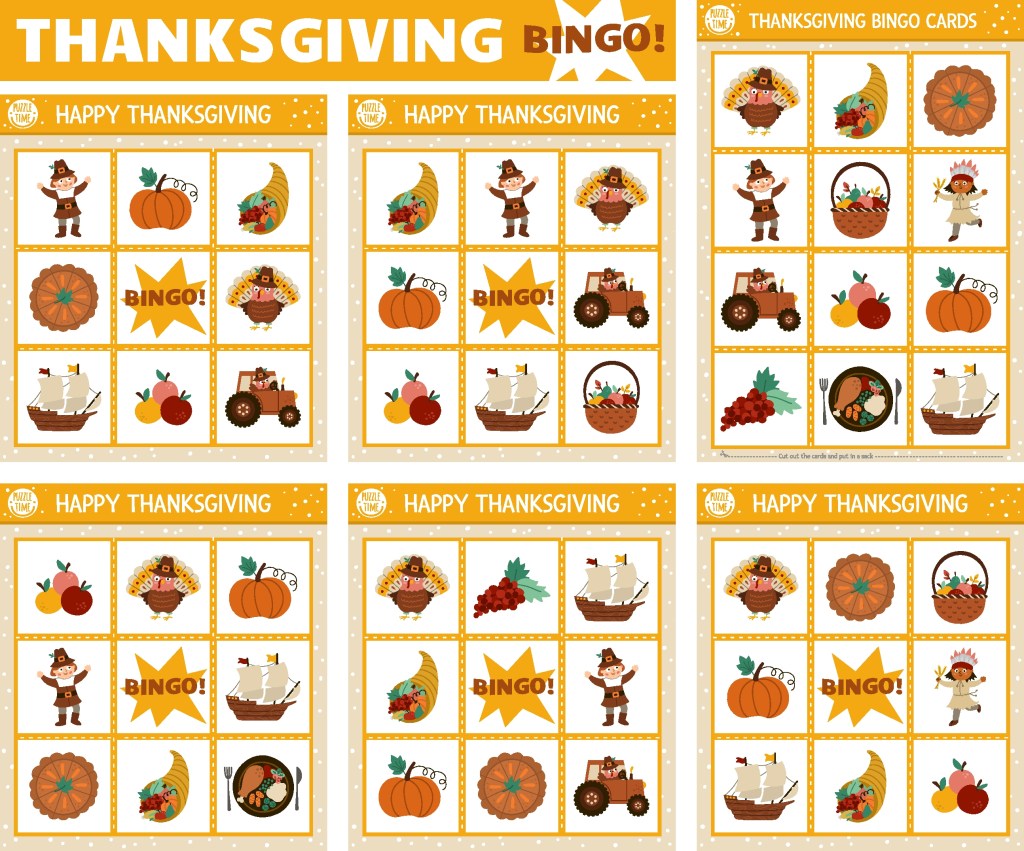 This is another hit Thanksgiving activity for your family night. Kids of all age groups will love to play this game. You can even plan a few prizes for the winner of the game. Similarly, you can also play the Thanksgiving I Spy with my eye game on paper. 
6. Collect For Food Donation
To make Thanksgiving day better for others, ask your kid to collect canned and other non-perishable food items from the house or from the store to donate it your local food bank, homeless shelter, or people in need. This will not only make you and your kid feel good but also teach your kid about gratitude.
7. Make Interview Questions 
Let your child write some fun interview questions for the family on a paper or conversation card. Record the interview when your kid asks these questions to the family members for a full interview experience. 
Aren't these Thanksgiving activities fun? So, get the materials ready and start doing these Thanksgiving activities with your kid to create happy memories.
You can also read 5 Tips To Plan Your Baby's First Birthday Party At Home