This popsicle stick puzzle is a great kids crafts for Father's Day coming up. It's really simple to make with your kids as a Father's Day gift and fits nicely inside a normal size envelope as well. Keep reading to find out how to help your kids make one!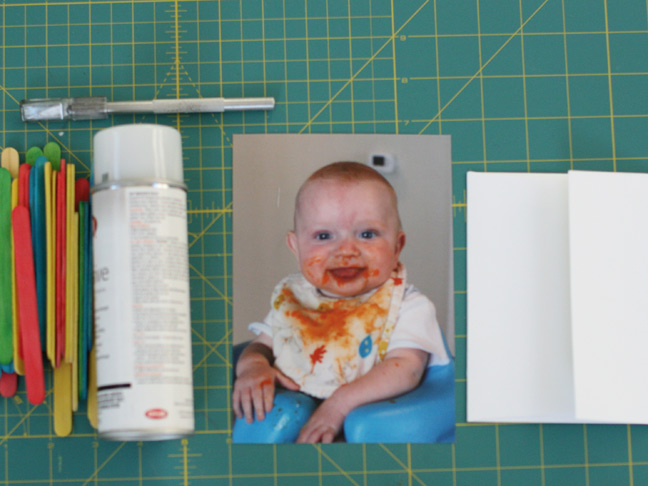 Supplies:
Popsicle Sticks (plain or colored)
Spray glue
Exacto Knife (This will be used only by the parents)
Photo of child or father with child
Cutting board
Envelope to decorate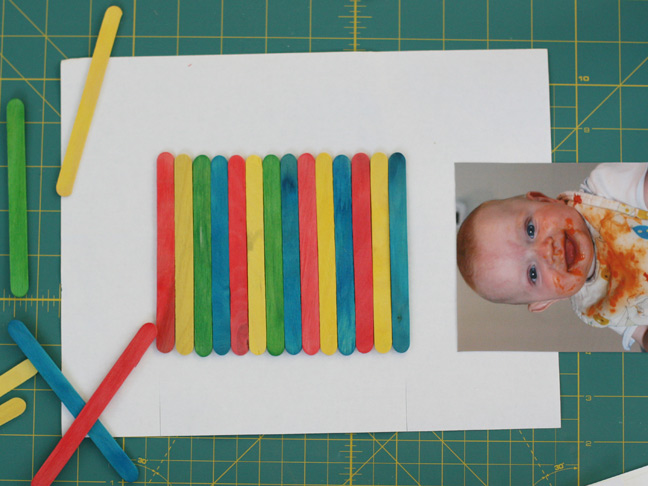 Have your child place several popsicle sticks neatly in a row on top of a piece of scrap paper. Depending on your size of photo, you may need to trim down your photo a bit so it fits pretty nicely on top of the popsicle sticks.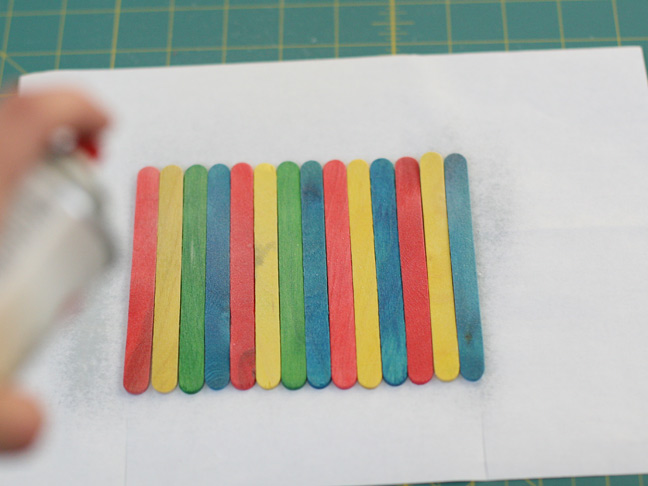 After the sticks are lined up as evenly as possible, spray adhesive onto them in an even coat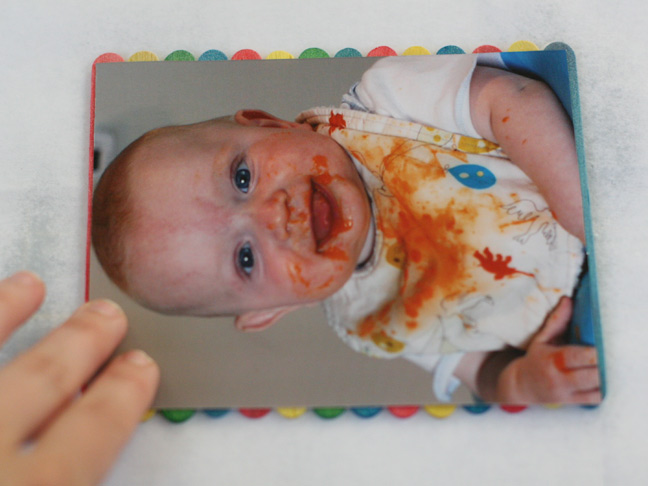 Carefully place the photo on top of the sprayed sticks as evenly as possible. Press down on each stick gently.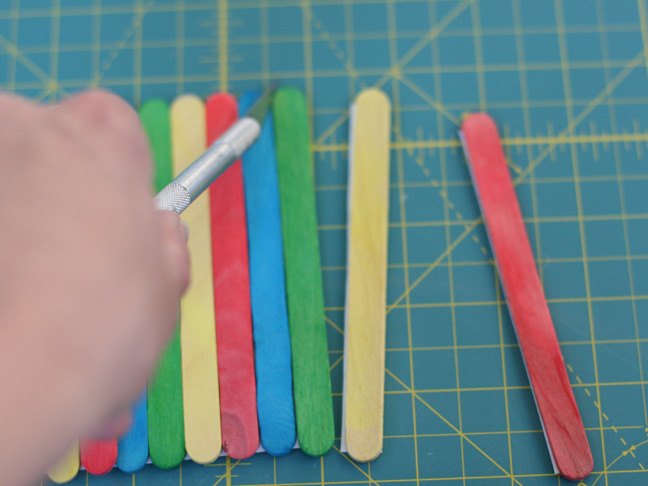 When the puzzle is mostly dry, turn it around and use an exact-o knife (parents only!) to separate each of the sticks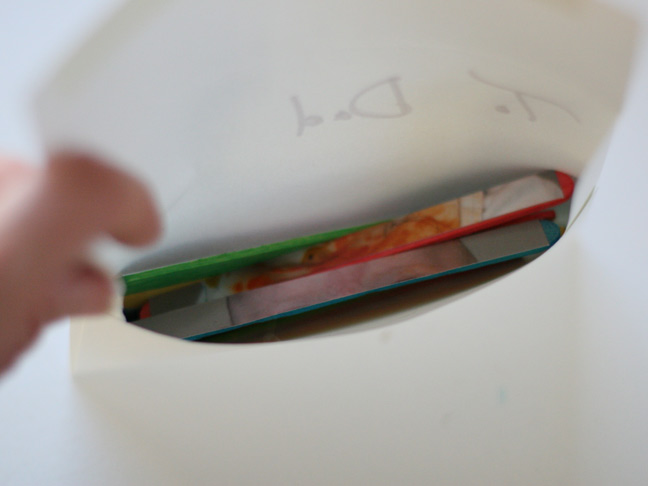 Decorate a card and place the sticks inside the envelope for him to piece together on Father's Day!