Thanksgiving is near and it comes with the promise of wholesome family time. It is the time of the year when families meet, express their gratitude, enjoy their time together and have a grand feast with their loved ones. However, there are a few things you should never do to ensure everyone has an enjoyable experience this holiday season.
1. Don't Arrive at the Venue Empty-Handed
It is always nice to arrive with a little something when you are visiting someone's house. If friends or family have invited you over for Thanksgiving, do carry a meaningful gift for the family to show your appreciation. Since it is a celebration dinner, why not bring something edible? Be it a bottle of wine, homemade cookies or pie, food items are always appreciated during a Thanksgiving dinner.
If you are close to the person you are visiting, feel free to plan it out with them beforehand and offer to bring something that they don't have to prepare during their dinner preparations. The host will surely appreciate you taking a load off their shoulder, as we all know how nerve-wracking it can be to host a Thanksgiving dinner. Alternatively, you can also present a bouquet of flowers or a box of premium chocolate as a gesture of thanks for the invitation.
2. Don't Show Up Unannounced 
Never go to anyone's home unannounced during Thanksgiving. It is an intimate family and friends affair, so if you have not been invited, it is best not to ring their doorbell as you might just ruin the celebration for everyone. It is always a possibility that the particular family has decided to not celebrate Thanksgiving for personal reasons, so it is best to pay a visit only when invited personally by the hosts themselves.
3. Not Planning Ahead 
Last-minute planning will definitely lead to chaos, especially when it comes to the holiday season. So plan everything ahead of time and make arrangements accordingly to avoid getting caught in the holiday rush. Be it finalizing the menu, deciding on the decor or buying the ingredients for the lavish spread, make a list and start shopping as early as possible. Also, pre-prep certain dishes to save time on the day of Thanksgiving so you can spend more time with your family and friends instead of slaving away in the kitchen.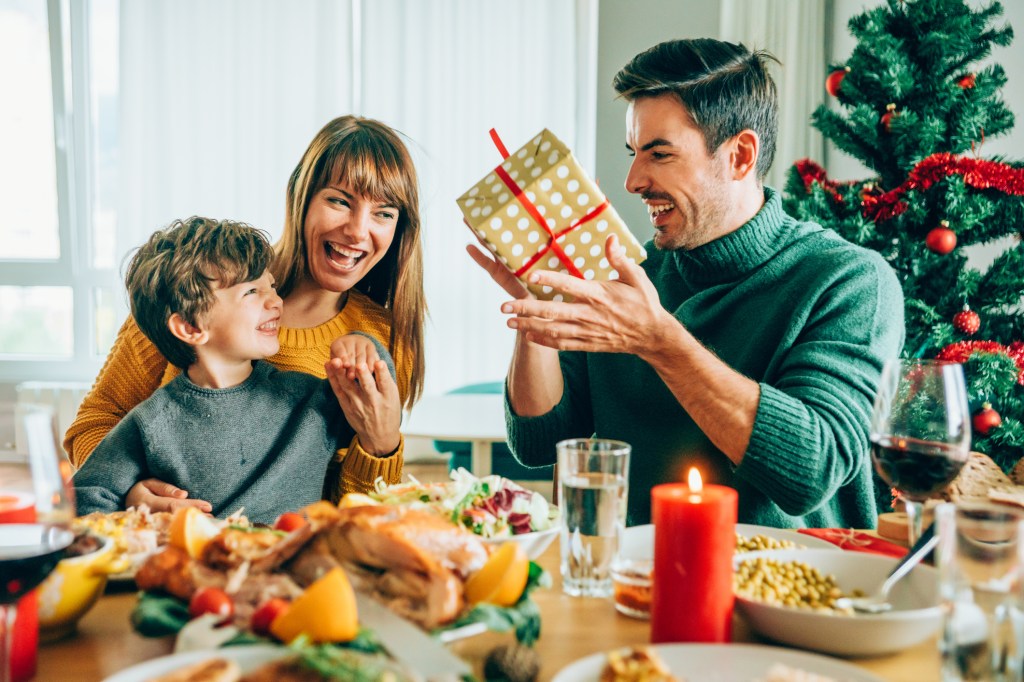 4. Don't Dominate the Conversation 
Whether you are the host or the visitor, never monopolize the conversation. Thanksgiving is a time for everyone to come together and share their stories and experiences. It isn't about you, so make sure to incorporate everyone into the conversation, even the quiet ones sitting around the dinner table. Listen to others, be brief with your opinions and speak only if you have something valuable to add.
5. Don't Bring Up Personal Topics
No matter how annoyed you are with the person sitting across the table, don't bring up personal issues at the Thanksgiving dinner. It will do you no good and might just make the entire evening awkward for everyone, ruining the overall celebration. You should also refrain from discussing sensitive topics like religion, politics, culture, etc., to avoid heated arguments on the festive day.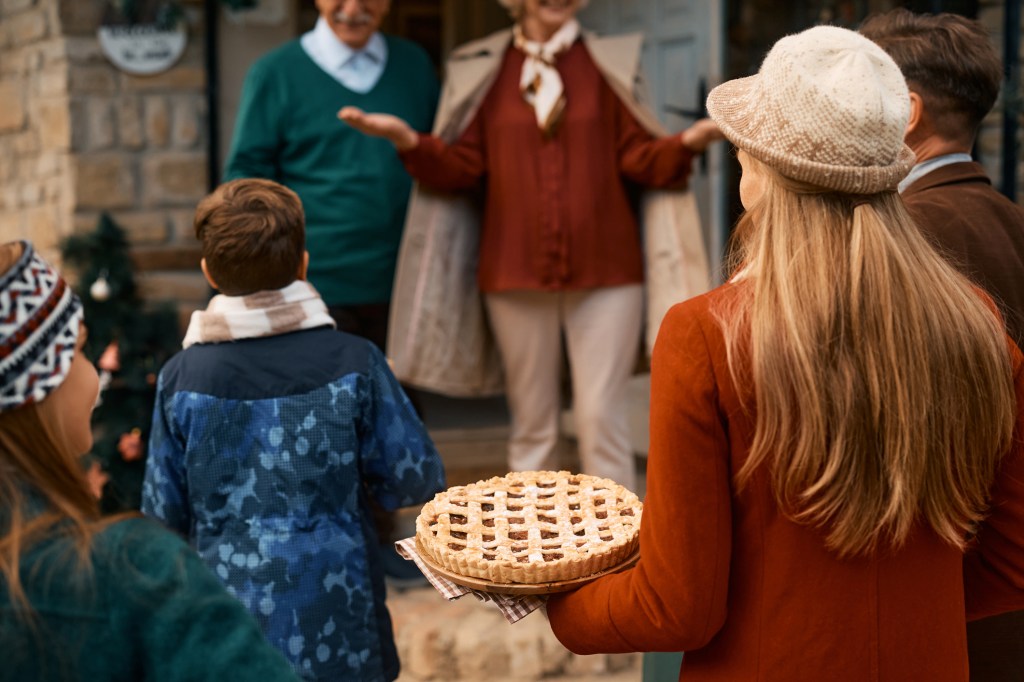 6. Don't Bring In Surprise Visitors
Don't surprise your family and friends by bringing an unexpected or uninvited guest. It might not go down well with the rest of the visitors. No one likes entertaining unexpected guests at intimate gatherings and you might just dampen the festive mood by doing so. If you are eager to introduce someone to your friends and family, always inform them beforehand or ask for permission first to avoid an embarrassing situation on the day of Thanksgiving.
Also, a handy tip, avoid overindulging in alcohol or food to avoid making others uncomfortable at the dinner table. And offer to help wherever you can, so everyone can spend more time together.