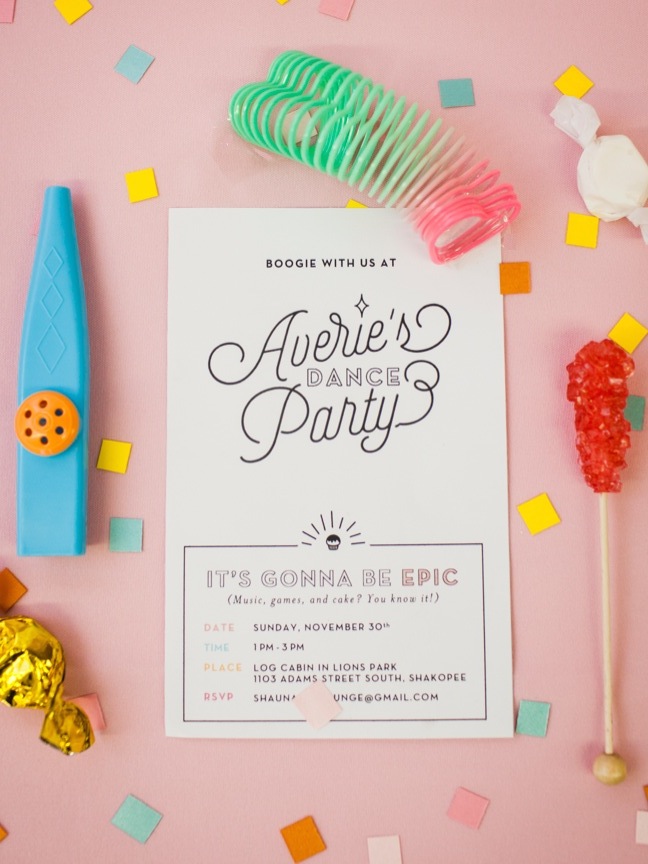 After hosting kiddo's fourth and fifth birthday parties at our house, I knew I wanted to take the fun elsewhere this year. We weighed our options: to have a build-a-stuffed-critter party, an expensive doll tea party, or some type of gymnastic/bounce house/trampoline party. I felt defeated. Either the venues had really rigid themes and time frames, high prices (which increased if you invited more than eight kids), or really garish, zany decor. None of these options appealed to my stylish, crafty, price-conscious nature.
So, I started looking around for unconventional options. Hello, local Parks & Rec Department! For a surprisingly affordable price, we were able to rent a huge space with a kitchen, bathrooms, tables, and chairs for eight hours! That's plenty of time to get my crafty customization on. So, whether you have a nondescript VFW building, banquet hall, or city building at your disposal, here are five easy birthday party decoration ideas you can use to dress it up and make your kid's birthday party one for the record books. Photog Sydnee Bickett captured each vibrant detail.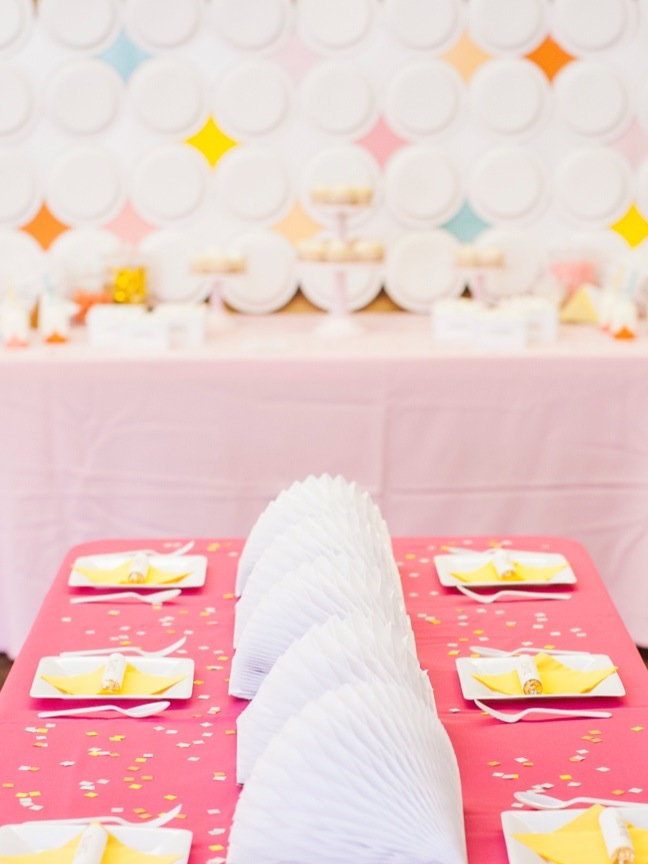 5 Ways to Make Over a Bland Birthday Party Venue
Tip 1: Don't fight it. Hide it.
I would have loved a venue with hardwood floors and exposed brick walls, or at least plain white walls. But, that wasn't meant to be. Instead, we had log walls. Yeah, log. Since we weren't having a woodland-themed bash, this wasn't ideal. To counteract the log walls, I created two large backdrops that incorporated our party's color palette. Each backdrop added a burst of color and grabbed our guests' attention while distracting from the room's decor features that we couldn't change. Whatever you can't change in your venue, consider hiding it in inventive ways. I created this DIY birthday number outline backdrop as one great way to cover up those walls.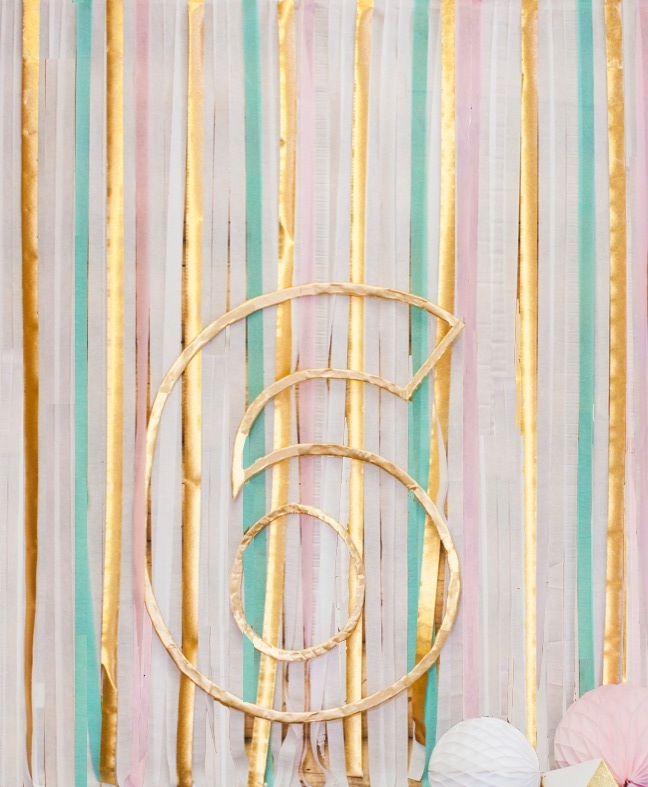 Tip 2: Do the unexpected.
I created two focal points to take attention off of the walls, but I didn't want to break the bank. My goal was to create the biggest impact on the smallest budget possible. I wanted kiddo to have a great time, but this isn't My Super Sweet Sixteen. (Side note: Does that show still exist?) I brainstormed for a few days and came up with this DIY retro diamond paper plate backdrop. It was everything the room (and my wallet) needed.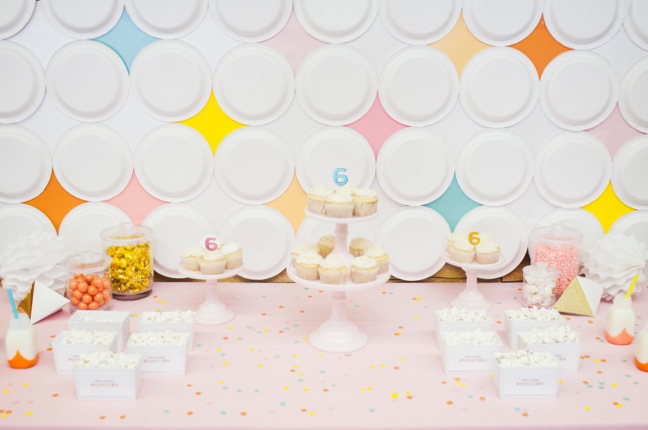 I also designed a DIY dance floor for the kids to practice and learn breakdancing. What was this floor made of, you ask? Oh, just a couple of white plastic tablecloths that we glammed up with spray paint and secured to the floor with gold duct tape. Fancy, right?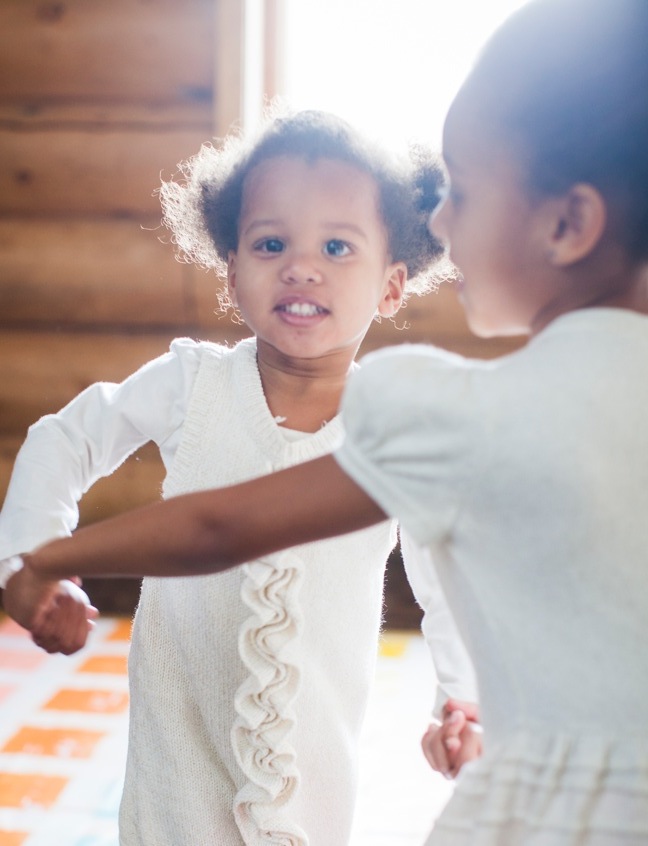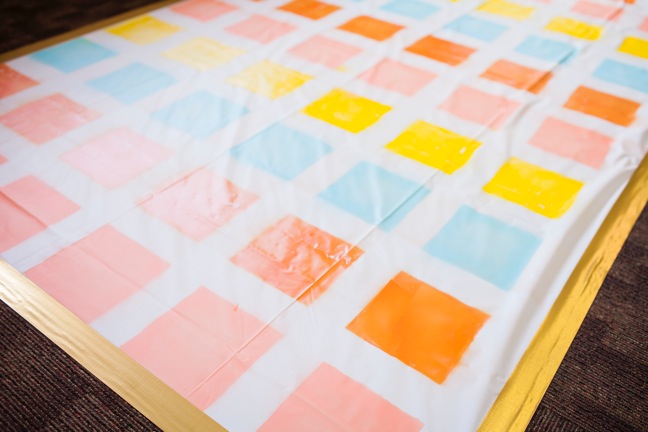 Instead of hanging them, we used inexpensive diamond honeycombs as 3D runners to add visual dimension to our tables and to add another unexpected twist to the decor.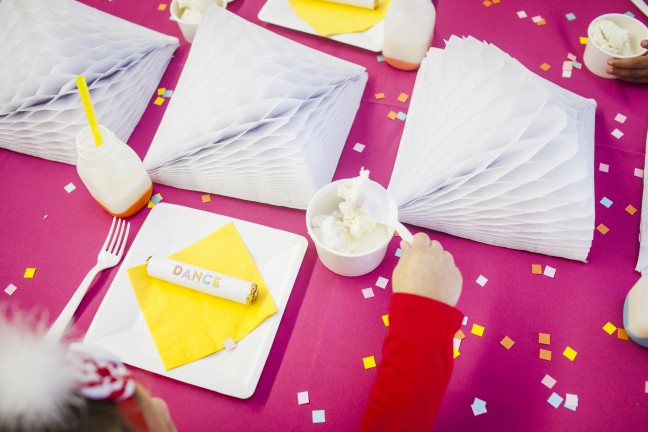 Tip 3: Spread out.
A big advantage of these city facilities and veterans halls is the size. Our venue could hold more than 200 people, but we only had fourteen kids in attendance. Rather than bemoan the cavernous space, we used it to our advantage. Instead of moving the party from room to room throughout our house for different activities or cramming everyone into our dining room, we created activity zones.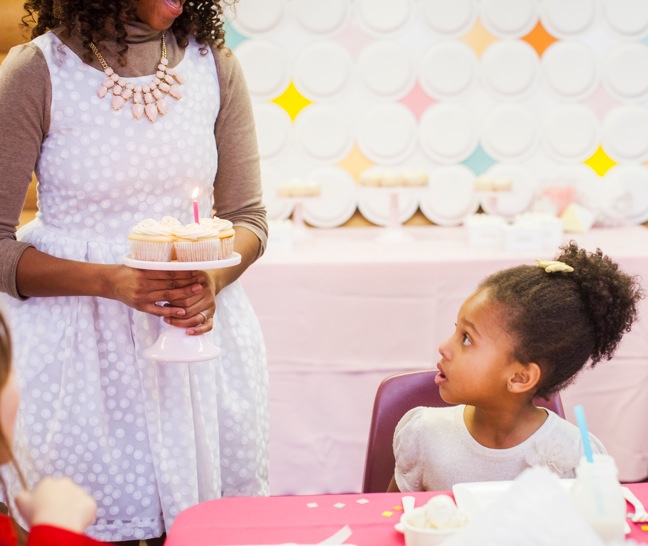 For my daughter's dance party, we had enough space for two dining tables, a large dance floor, a game of musical chairs, break dancing, a photo booth, and a dessert table. We were able to set up all these stations in advance, rather than moving chairs and rearranging things mid-party. It made the entire event run smoother, made the space feel less huge, and filled up the room with colorful, fun things. This also helped diminish the visual impact of the log walls and checkerboard carpet.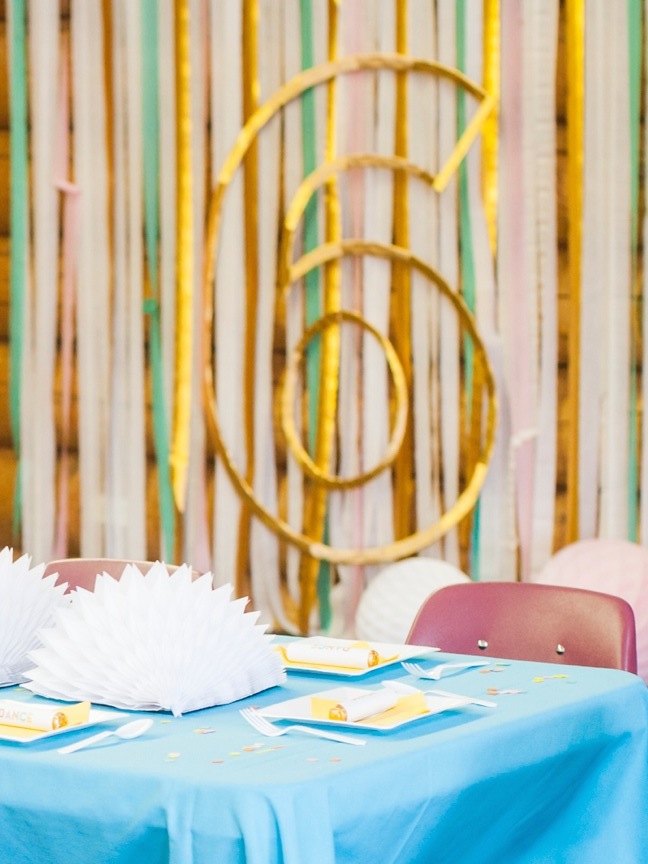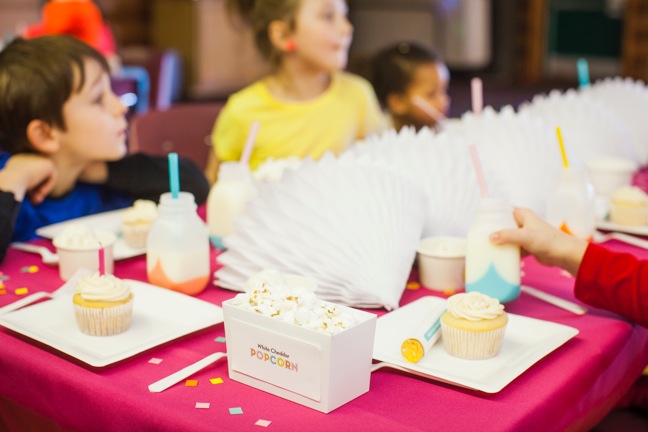 Tip 4: Customize everything.
OK, "everything" may be an overstatement, but only by a smidge. The more tailored your event's details appear, the more special your venue feels. Customization accomplishes two things. It again draws the attention of guests and sticks in their minds far longer than the carpet. Our guests spent their time oohing and ahhing over the custom chocolate bar wrappers, popcorn boxes, and milk bottles I designed.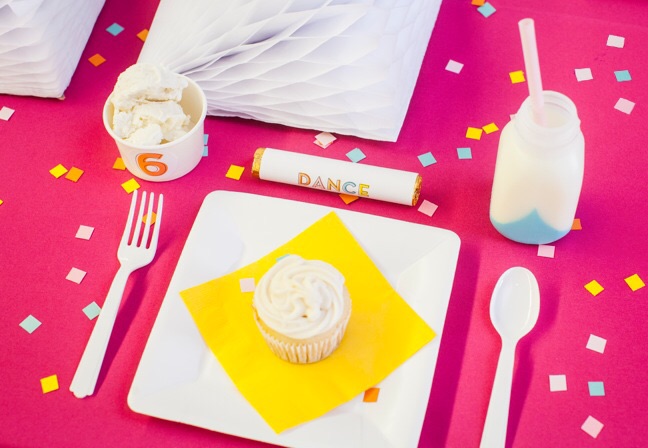 Even the adults commented on all of the details that pulled the invitation's palette and retro diamond shape cohesively throughout the decor. If you're not a designer, just focus on your unique skills. If you weave, create a couple of large wall hangings to customize the space. Love to draw? Create a black and white illustrated placemat, and make a copy for each place setting. Add in crayons, and the kids have an activity and memento rolled into one.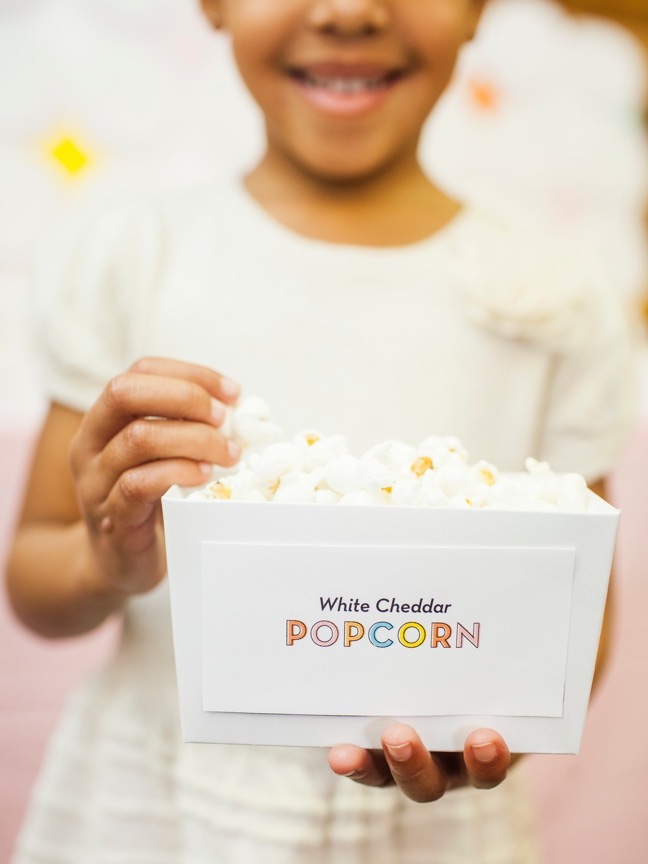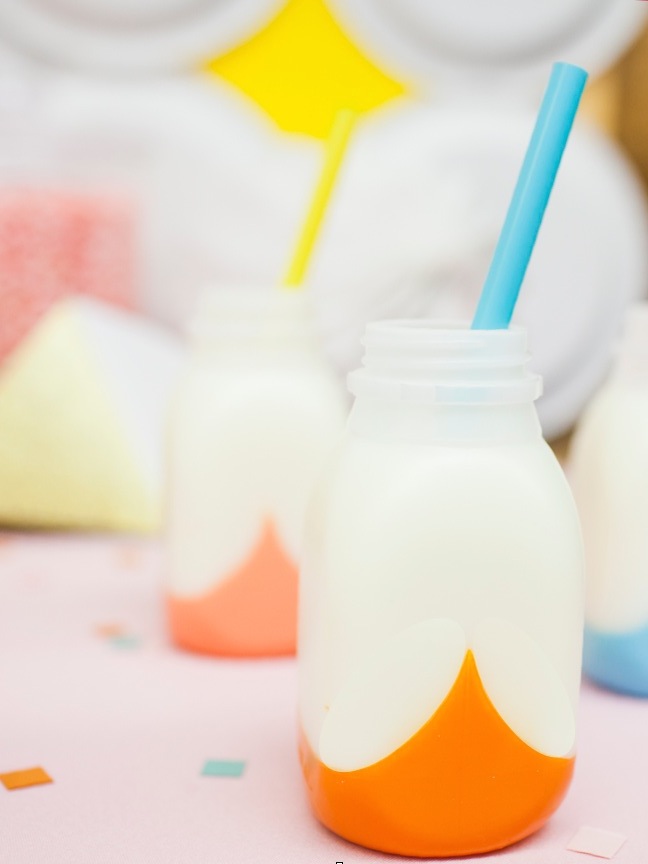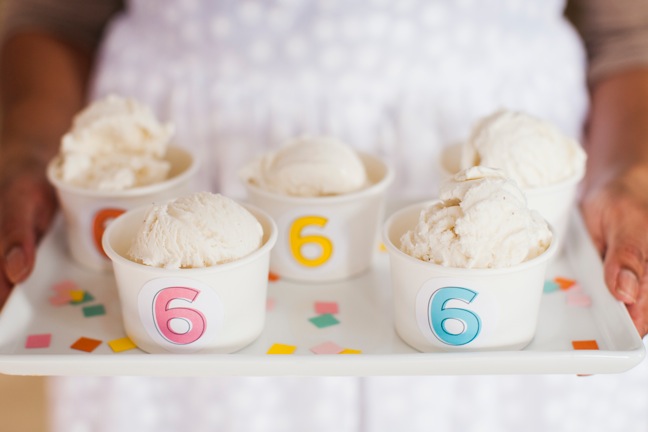 Tip 5: Set the mood.
For some parts of the party, we let lots of light stream into the venue to create a bright, cheerful vibe, but we also had the flexibility to dim the lights and turn on a disco ball to liven up the bash. Think about the different activities on the party agenda, and set the mood accordingly for eating, opening gifts, and certain games. Glow in the dark face paint, glow sticks, and other activities need a little darkness to really shine, so consider turning off a row or two of lights. Be sure to leave enough light for kids to navigate the room and for adults to supervise the kids and grab tons of fun party pics.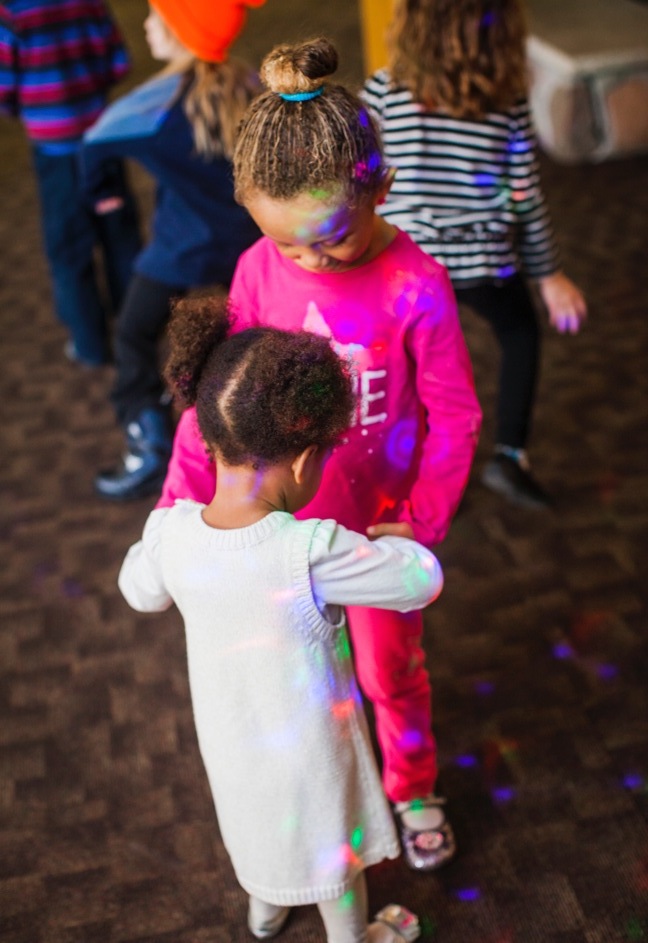 While the shadows were perfect for the dance portion of the day, lots of light fit the bill to showcase the dessert table's sweets and treats.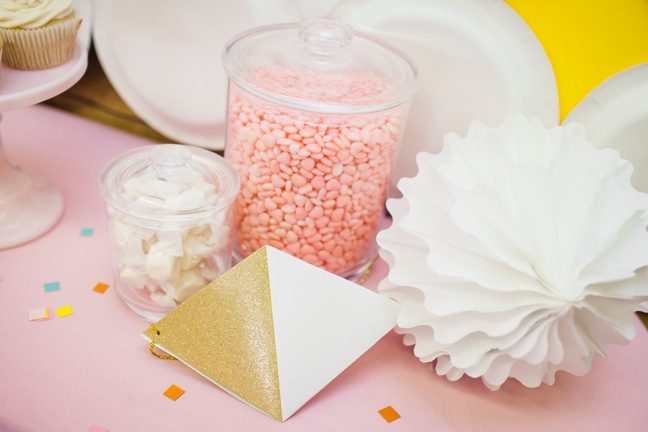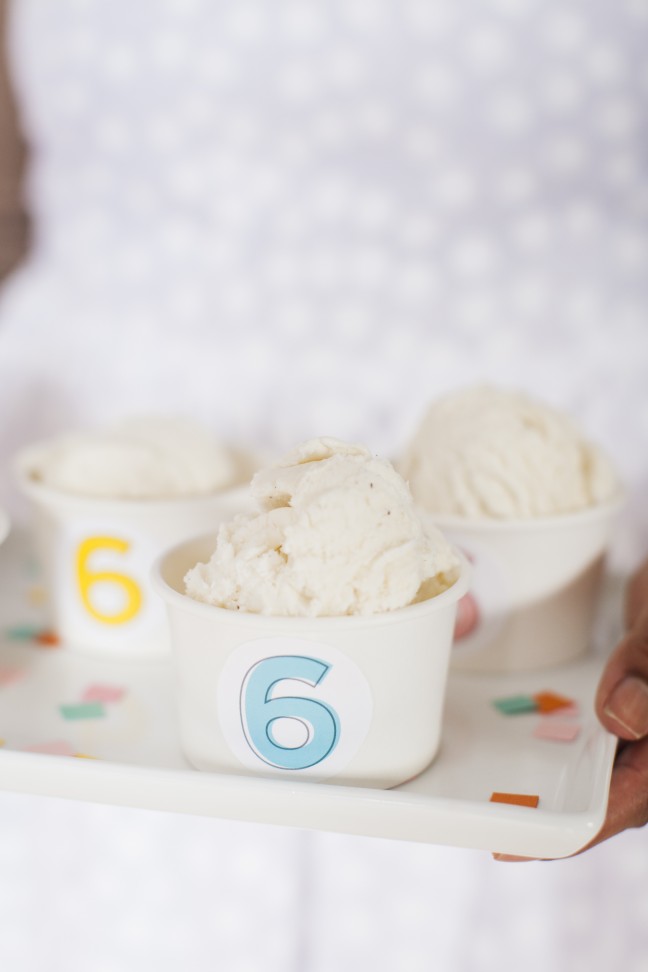 Head to the tag "Birthday Party Makeover" to see all the tutorials and free printables I used to pull this party off!
Photos by Sydnee Bickett Photography | Concept, dessert table, and event styling by Shauna Younge of Sweet Tooth
More Kids Birthday Party Ideas: