So it's always refreshing to stumble upon a shin dig that puts fun above all else.  Today we've rounded up three of the most innovative birthday party themes we've seen in quite a while.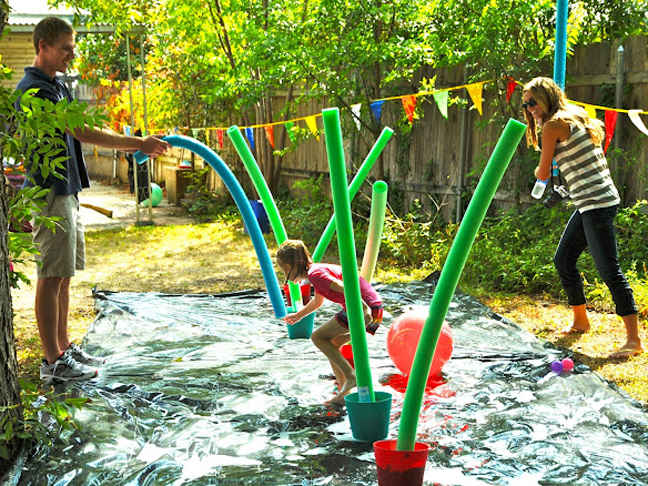 Can you tell from the photos what this first celebration is based on?  It's a WipeOut party (how hilarious is that?!) and it's done oh-so-well.  This is only a peek at the mini-course these ingenious parents set up.  You really have to see it in all it's glory to believe it.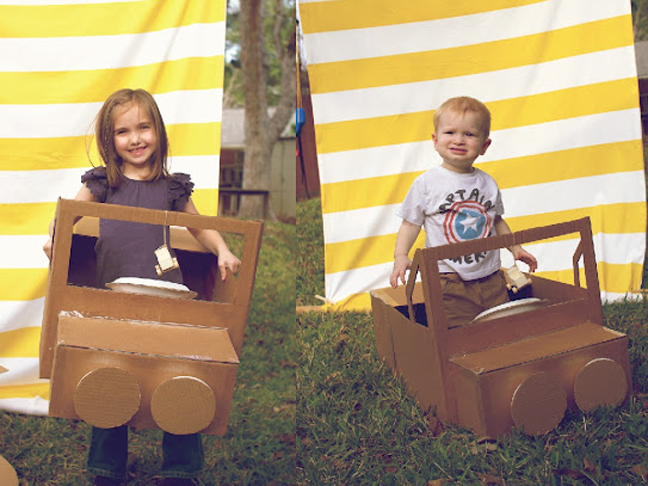 Next up is this sweet transportation party.  There are lots of handmade details here (the car and bus cutouts are especially lovely) but the cardboard cars and prop plane are definitely the highlight.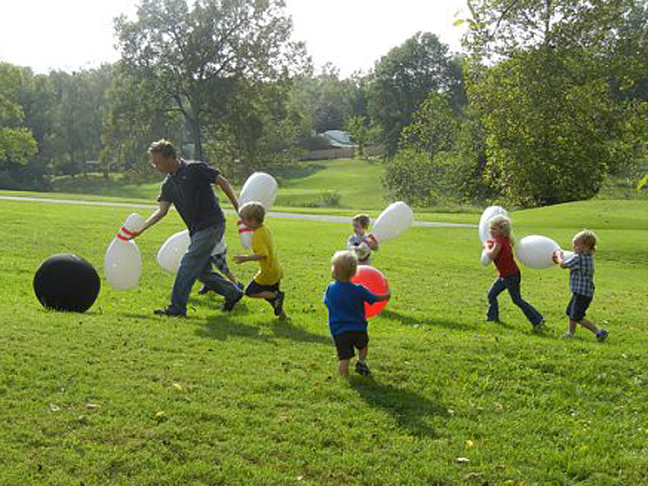 Finally, this bowling party perfectly demonstrates that the only three things you really need for a great time are an open space, a group of energetic little ones, and soft weapons to pummel each other with.