Honeysticks isn't your corner store Crayola. Their known for their crayons made from New Zealand beeswax – i.e. kids can feel free to put them in their mouths for as long as they want… The ingredients are all food grade while also being ergonomically designed to be easy to grip for little hands. While their most popular products are crayon sets and coloring book kits, like this, it's the Honeysticks Bath Drops that caught my eye.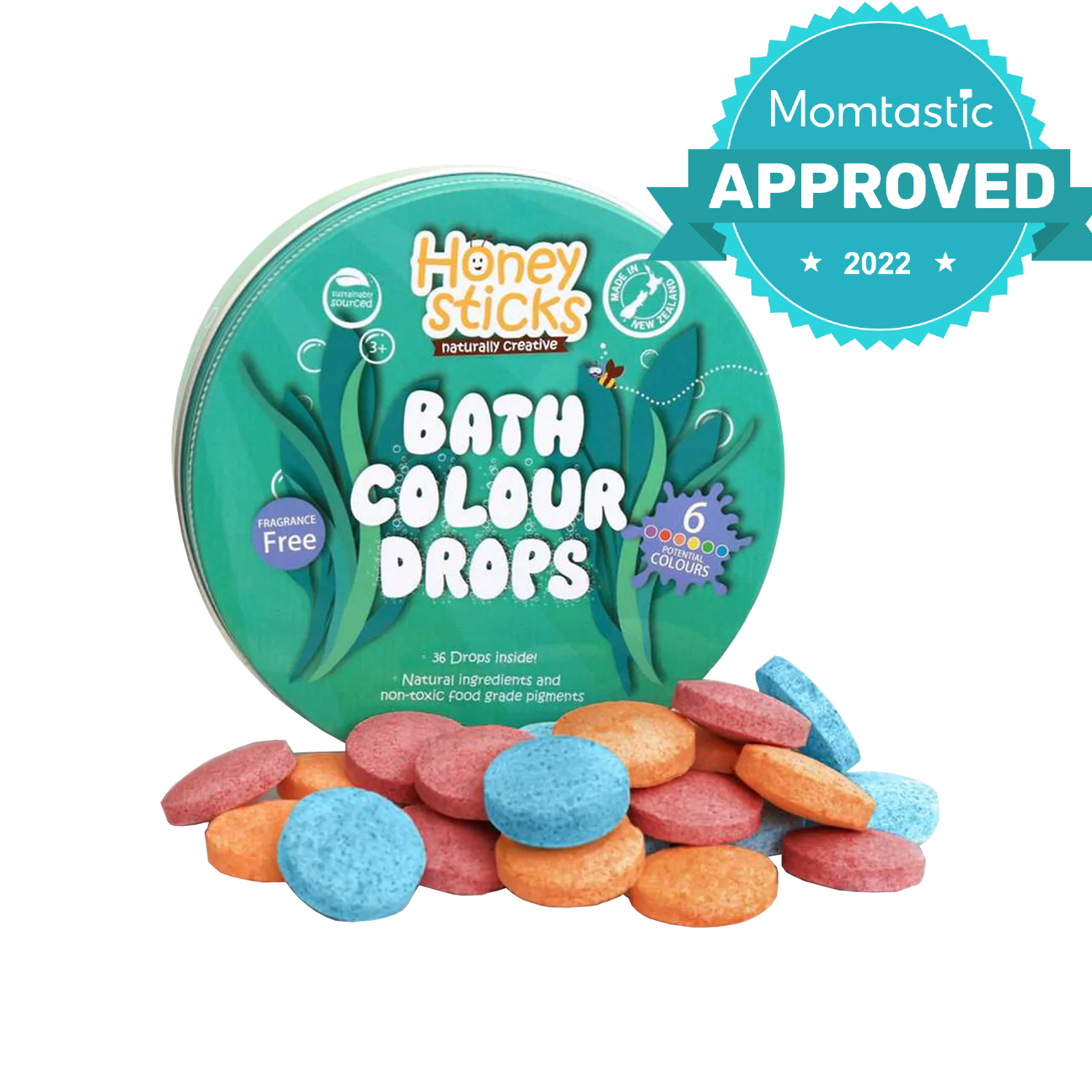 Basically the set includes two-minute natural bath fizzers that are fragrance-free and made using non-toxic, food grade ingredients. They look messy, but there is no mess or residue and it makes bath sooo fun.
I've heard so many moms rave about how this has helped transform bath time for kids who started resisting. Personally my son has always been a big bath time fan, so I never had that issue, but even so this is a fun way to level up and it really doesn't take any extra effort. I love the idea of washable crayons as well, but I never opted to use them because I feared it would create a bad habit of drawing on things that should not be drawn on. I love that with these bath bombs I don't have to worry about any "funny ideas" my son might be getting.