No matter how you feel about working from home, we're certain that your dog LOVES it. The only issue? Getting your happy pup to understand that just because you're home all day, doesn't mean it's playtime all day. Regular dog toys like bones and ropes are a quick fix but they won't keep your furry friend entertained for too long. Enter the beauty of interactive dog toys. Providing plenty of mental stimulation, they're an easy, effective, and fun way to combat your dog's boredom, as well as stress and anxiety.
An occupied mind makes a happy dog, and there's nothing more we want for our canine pals. Ahead, five interactive dog toys sure to keep your dog busy…and happy.
1. Outward Hound Hide A Squirrel Puzzle Dog Toy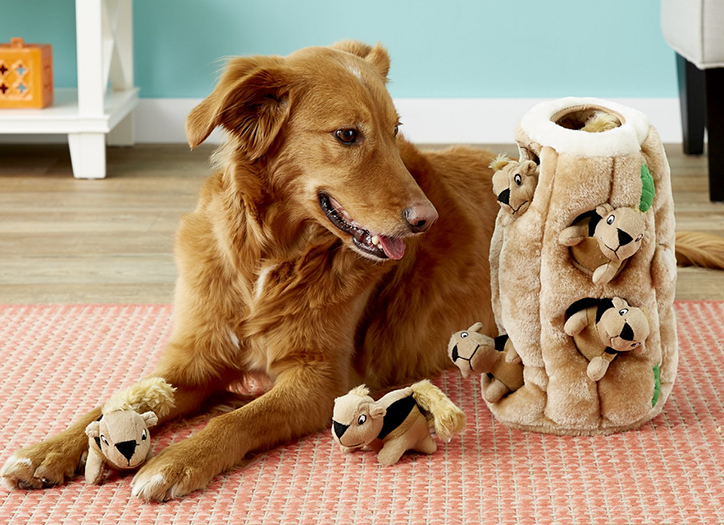 If you can't let your dog outside for a real life squirrel hunt, consider this the next best thing. Stuff each of the six squeaky squirrels into the tree and watch as he or she sniffs them out. It's one game of hide and seek that's sure to please.
2. Kong Classic Dog Toy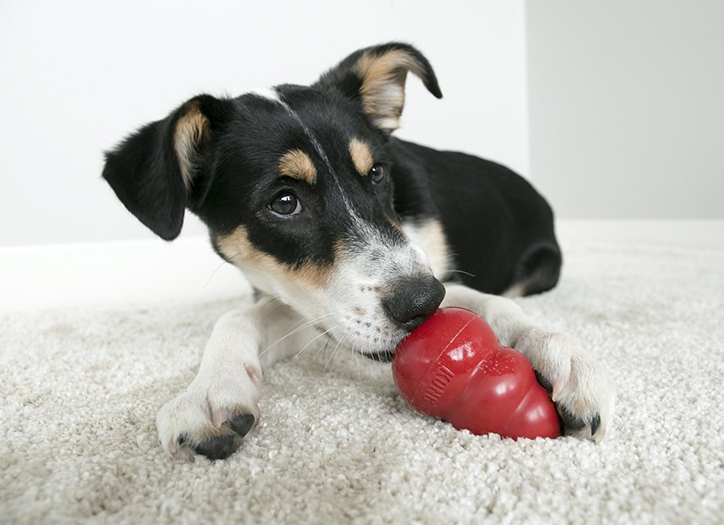 A perennial dog toy staple, sure you can give your pooch this ultra-durable rubber toy to chew on as is. But, for extra long-lasting fun, try stuffing it with his or her favorite treats and letting them work to get them out. Or, to really up the ante, try stuffing it with peanut butter, plain Greek yogurt, or even spreadable cheese and freezing the whole thing. Also nice: It comes in six different sizes, so there's an appropriate option for all breeds and sizes.
3. Nylabone DuraChew Textured Ring Flavor Medley Dog Toy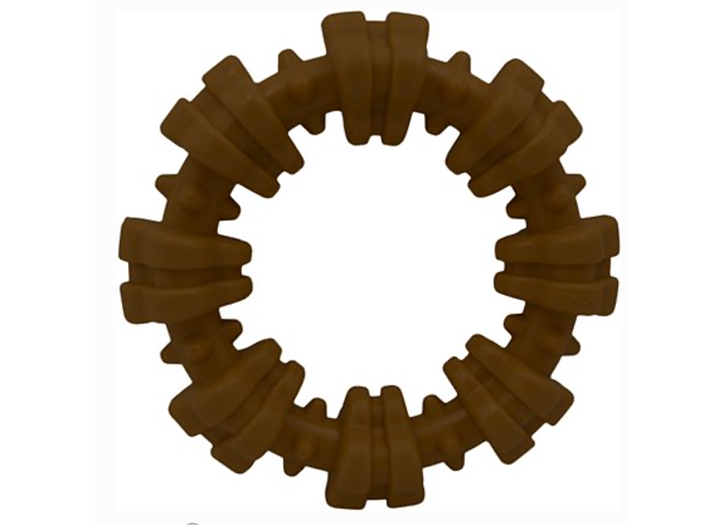 No matter whether for chasing or chewing, this multi-purpose toy is sure to please. Not only is it a great boredom fighter, but it also discourages your pooch from chewing on what they're not supposed to (shoes, furniture, you know the drill). The vet-recommended toy also works to help clean dogs' teeth while they chew.
4. Trixie Activity Flip Board Interactive Dog Toy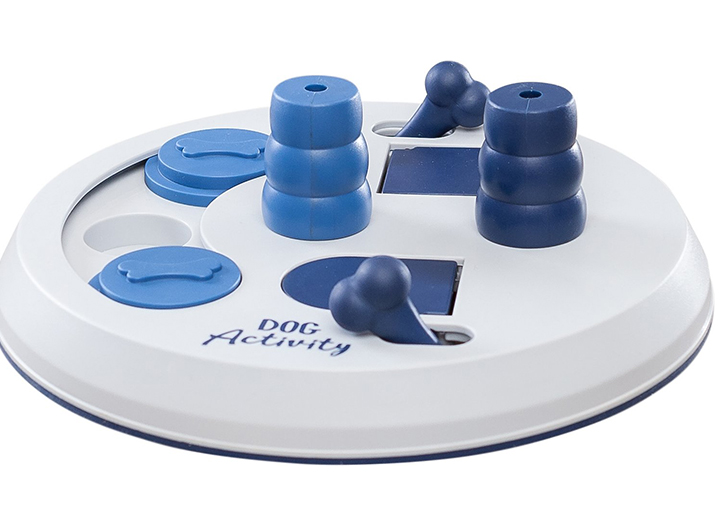 Consider this the dog version of an intense game of chess. Hide treats in each of the compartments, and watch as your pup works to figure out where they are—and how to get them out. You'll also appreciate that it has a non-slip rubber rim to keep it in place on the floor, and that the whole thing can be tossed in the dishwasher to clean off any slobber.
5. Wobble Wag Giggle Ball Squeaky Dog Toy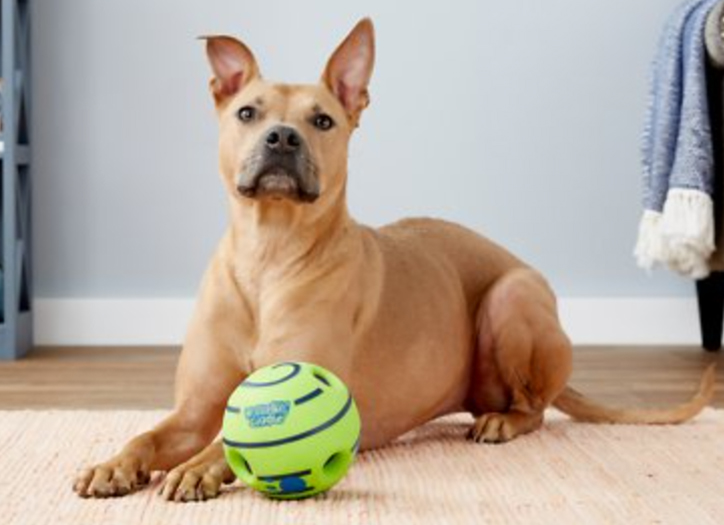 If you don't mind a little bit of background noise while you work, pick up this interactive ball for your pal. It emits different sounds—meant to mimic human laughter—as your dog rolls it around, keeping him or her curious and entertained.