You can create memorable occasions with a bit of planning ahead.  I have what I call my party basket(s) where I keep everything I will need to throw an impromptu outdoor party.  Everything from plates to utensils to the matches needed to light the candles.  When you have everything you need on hand it makes for stress-free entertaining.  Buy one or a few large baskets and simply place everything you need to entertain outdoors inside it.  When friends call and say they are going to stop by – all you have to do is get your party basket and half the work of getting ready to entertain is done.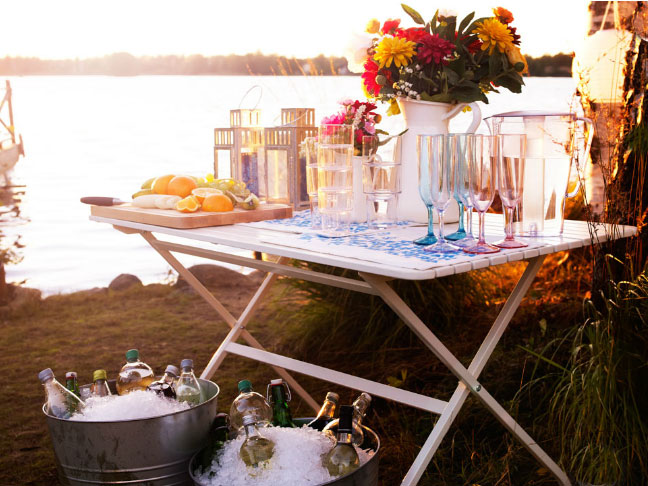 A MÄLARÖ folding table is easy to store when not in use and is perfect to use as a bar or serving table.
BORRBY lanterns will add a festive glow to your outdoor evening and come in galvanized steel or a black finish.
This SOCKERÄRT pitcher works perfectly as a stand-in outdoor vase.
The SOCKER series galvanized steel accessories will keep drinks chilled and easily accessible.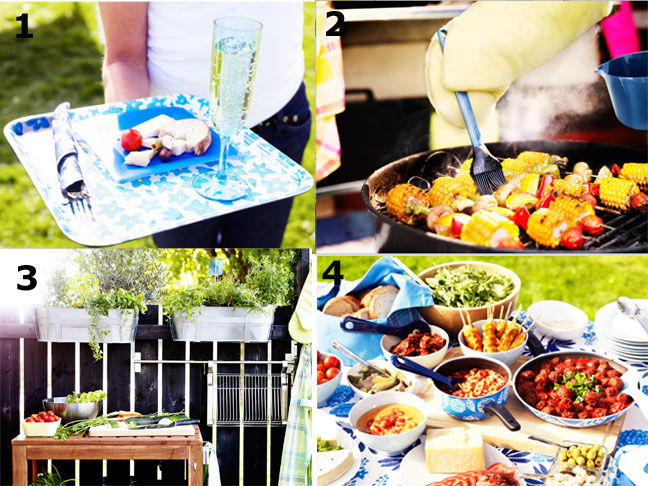 1. Mini Serving Trays allow your guest to hold everything as they mingle.
2. Grill pans make cooking outdoors easy.
3. Set up an outdoor grilling station to act as your outdoor kitchen.
4. Keep outdoor entertaining simple by using stove to table pots, pans, and bowls.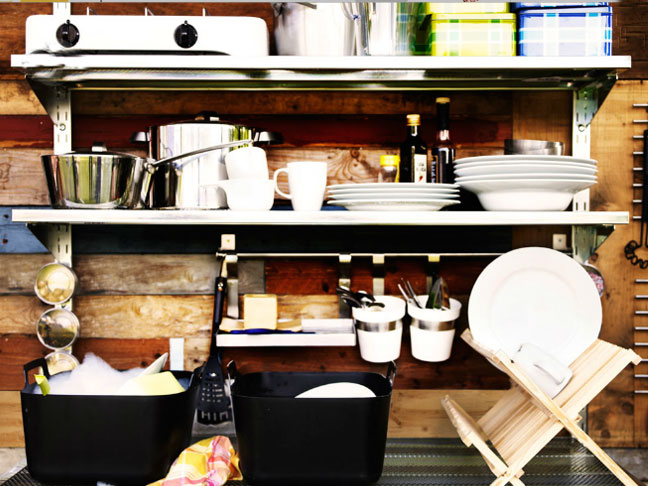 By placing a table along a fence or an exterior wall of your house and adding a few shelves and accessories you can easily create an outdoor kitchen.
A MAGASIN dish drainer allows your dishes to dry in style.
BOHOLMEN rinsing tubs make washing the dishes easy.
The GRUNDTAL rail system with cutlery caddies will keep your utensils organized and easy to reach.