Throw open the windows and make living easy.  If your rooms are looking a bit dreary – try painting one room a soft butter yellow to refresh the space.

EKTORP furniture covers can instantly take your seating from winter to summer.
A HEMNES coffee table with baskets works double duty as a place to store items, but keep them easily accessible.
White drapes will lighten up any space while still providing a way to block the light. WILMA curtains.
Add color and texture to your summer rooms by adding a few bright and sunny throw cushions and pillows.  ALVINE FLORA Cushions.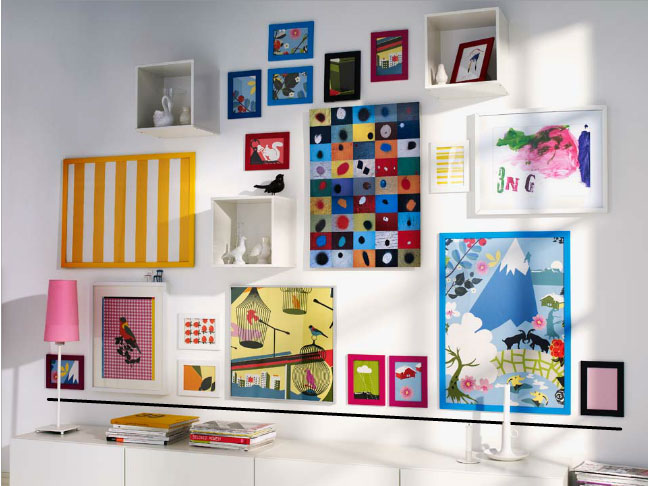 The beginning of summer means that your kids will be cleaning out their school desks and bringing home all their art projects.  Create a gallery wall with all of their art by simply framing each piece in a colorful NYTTJA frame and hanging.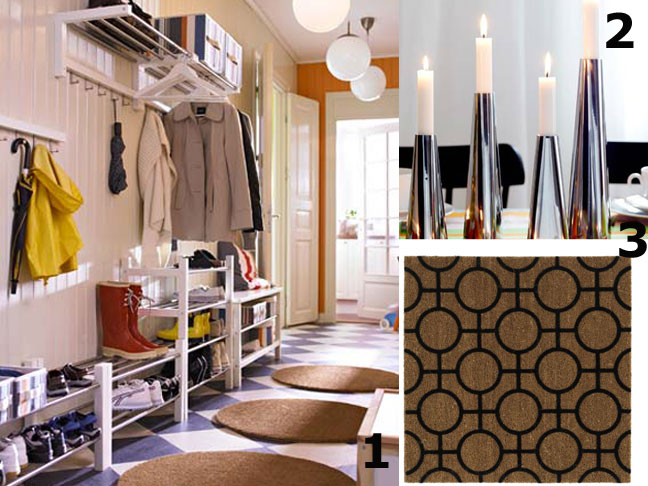 1.  Now that your kids are out of school for the summer they will be running in and out of the house more.  Keep things under control in your entrance or mudroom with TJUSIG wall and shoe racks.  They can even be stacked for more storage.
2.  RÖNÅS candlesticks will add a festive glow when used either inside or out and will make any moment feel special.
3. Create a grand entrance and place a TRAMPA door mat at your front door.  It has a latex bottom so it will stay in place.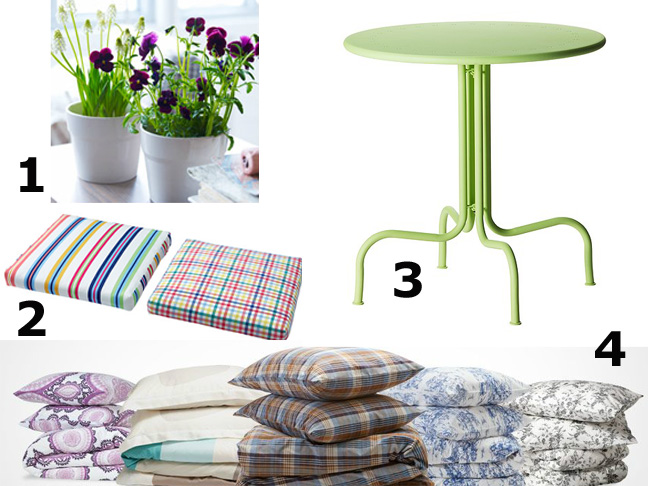 1. Bring the garden inside with pretty ORÄDD planters.  
2. Create an instant new look for your outdoor chairs with some colorful GRENÖ chair cushions.
3. A pretty green LÄCKÖ table will look good when placed inside or out.
4. Lighten up your bed with a new duvet cover.   Full/Queen Duvet Sets. Left to right:  LYCKOAX, HENNY VÄV, BENZY, EMMIE LAND, ALVINE KVIST.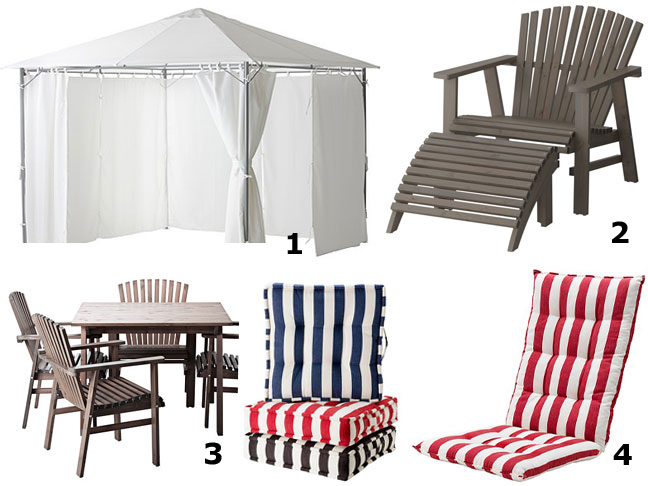 1. Create your own shade with an easy to set up KARLSÖ water resistant UV protected canopy
2.The SUNDERÖ deck chair with footstool will become your favorite seat outside.  
3. Create a place to dine al fresco with the SUNDERÖ outdoor table and chairs.
4. Add a few comfy and bright HÅLLÖ Chair pads and seat back cushions to your chairs to give your outdoor furniture a coordinated look.