It could be anything from a place to house all of your gardening needs to an outdoor kitchen or grilling station. Whatever it may be for you – it is easy to make it happen with the addition of a few furnishings and accessories from IKEA.
KULLA pendant lamps look great and can easily be hung on a deck or porch.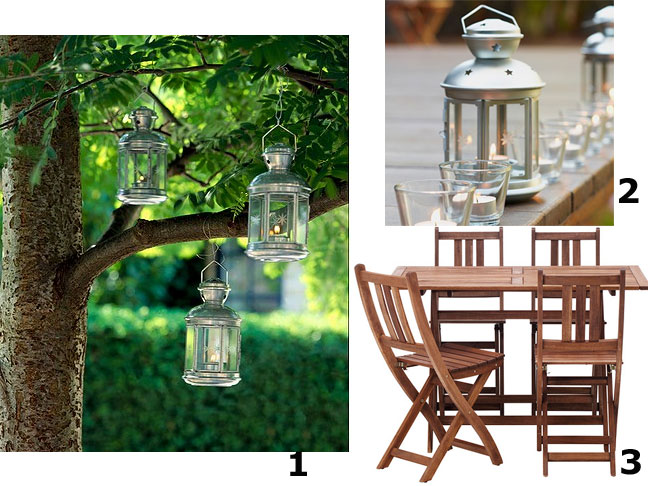 1. ROTERA lanterns for tea lights look amazing when you hang them on tree branches.
2.  Make the most of a summer evening outside and line your deck rail with candles. ROTERA lantern and GALEJ tea light holders.
 
3. Don't have a lot of outdoor space?  A BOLLÖ table and chairs will give you the seating you need with a compact stylish design.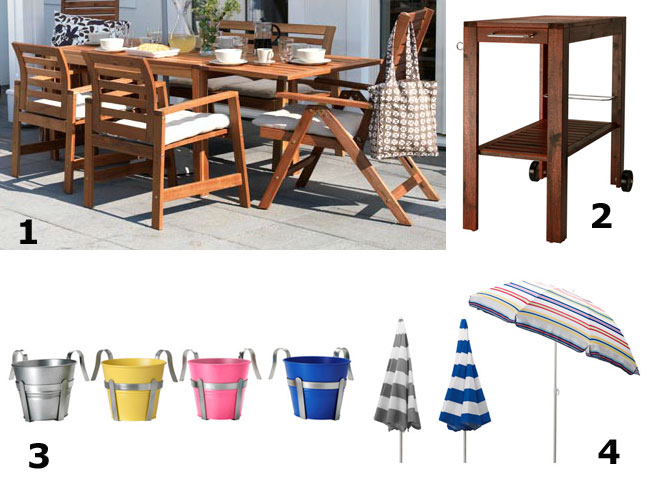 1. Hard rain, hard sun, hardwood ÄPPLARÖ outdoor table and chairs offer the perfect way to dine outdoors. Made of Acacia wood this set is durable enough to be outside all summer long.
2. An ÄPPLARÖ outdoor serving cart is the perfect complement to the table and chair set when you need an additional surface when entertaining.
3. HÖSTÖ plant holders in assorted colors will add style to your outdoor space.
4. Add instant shade with a RAMSÖ UV and water repellant umbrella. It comes in bright and fun summer colors.