If you're not family with the term "smash cake," it's a small cake meant to be "smashed" by your child on their first birthday. Unfortunately, as you might know, added sugar and salt are not recommended for children under the age of two, which makes having a delicious cake rather difficult.
There are plenty of smach cake recipes online, but I haven't been able to find a single bakery that could actually make me one (my son's 1st birthday is a day before my father's big 70th birthday party and just can't deal with baking…) – and that's when I came across Smashcake. Smashcake makes cake and frosting mixes that are gluten-free, allergen-free (the frosting mixes contain dairy), and have no added sugars (they're sweetened with apples). The ingredient lists are short and simple and you'll just need milk and bananas to turn the mix into an Instagram-worthy cake even an adult would love. It's pretty genius!
I chatted with mama and founder Lauren Rockteacher to find out more about her business.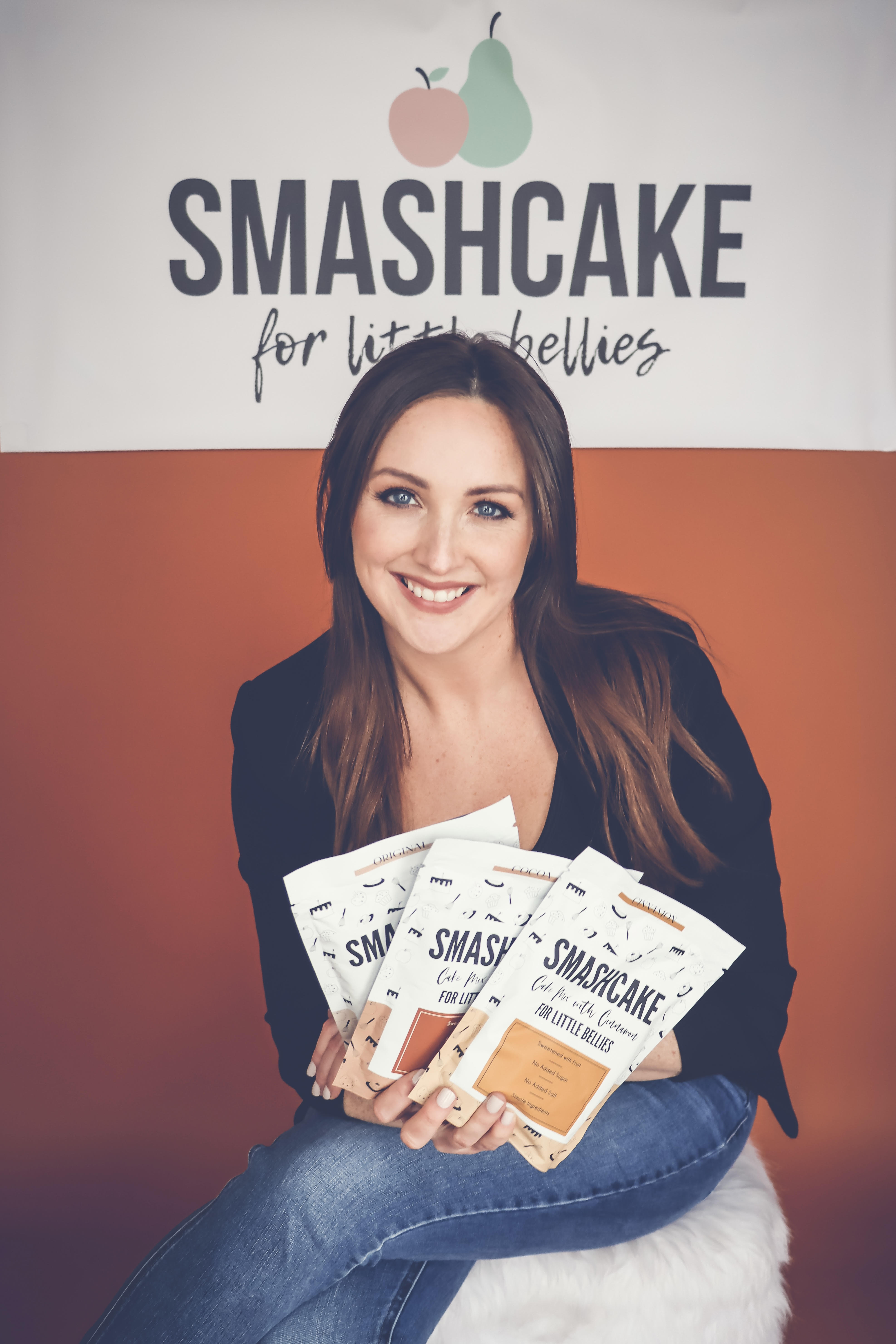 Momtastic: Can you tell us a little bit about your background before becoming a mom?
Lauren Rockteacher: Before becoming a mom, life seemed pretty simple.  I studied Nutrition and Food Science at the University of Maryland, found my husband when I moved to Wisconsin from the east coast, and hopped from job to job every few years trying to find my fit in the food industry.  I fell in love with research and development, but I have always held out hope that I would one day create my own brand and with products I am passionate about.  The issue was, none of the ideas I had lit a fire under me.  Once I had my son, everything changed and my dreams are becoming a reality.
Momtastic: Can you tell us a little bit about your business and how being a mom inspired it?
Lauren Rockteacher: When my son showed all the signs that he was ready to start baby led weaning, I was beyond excited.  I did all of the research, gave him whole and healthy foods, and focused on promoting good gut bacteria while avoiding foods that may cause harm.
When I started planning my sons first birthday I found a huge gap in the market.  Cake mixes and bakery cakes are loaded with sugar, salt, artificial flavor or color, and processed oils.  There were no cake mixes formulated for children.  The only option I had was to make a cake from scratch, which is right up my alley, but if everyone liked baking from scratch, cake mixes wouldn't exist.  At that moment I knew this was it.
I founded Bare Belly LLC in order to create healthy options for toddlers, to bridge the gap between infant and adult food, and to become parents' trusted brand for young kids.  The first brand under Bare Belly LLC is Smashcake.   Smashcake cake and frosting mixes are formulated without any added sugar, salt, processed oils, or artificial anything, making it the best choice for your baby's little belly!  One of the best parts of Smashcake is how simple it is to make.  You just have to add one cup of liquid (breastmilk, whole milk, alternative milk, or water), two overripe smashed bananas, and bake.  Easy peasy.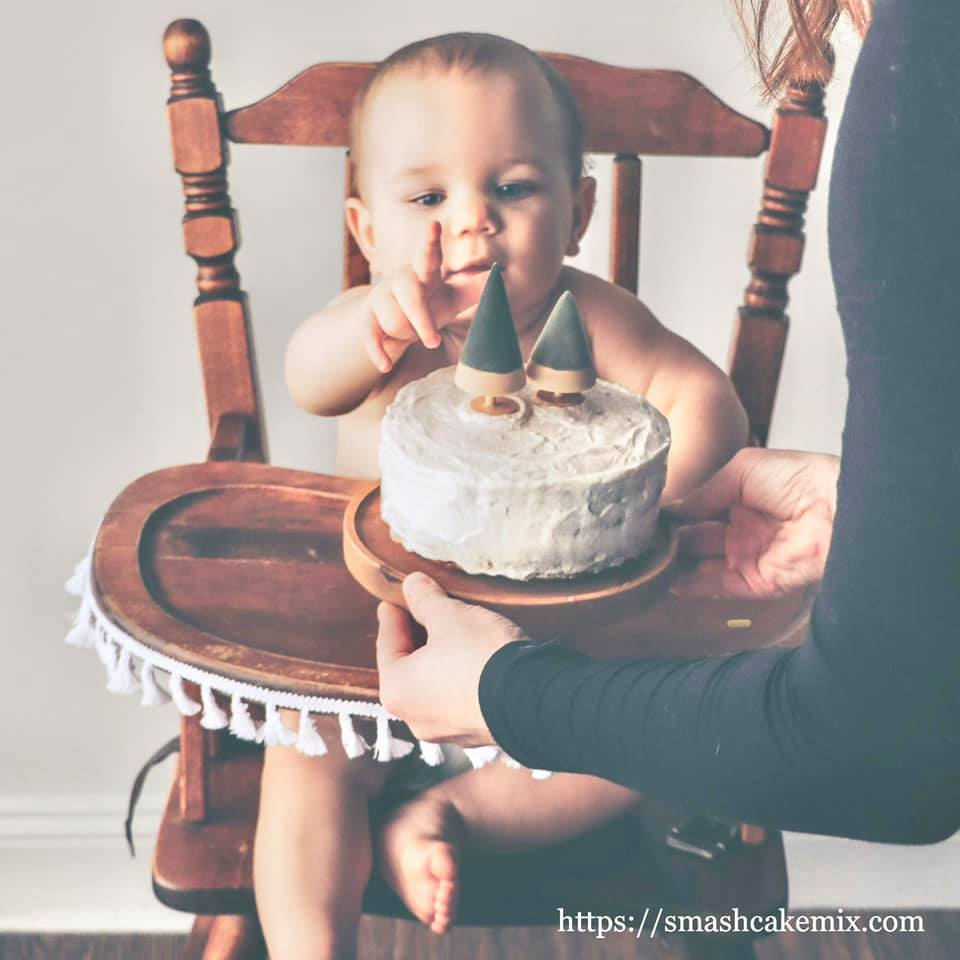 Momtastic: It's not easy to balance running a business with being a mom – any tips or tricks? 
Lauren Rockteacher: Never feel guilty for choosing family over your business.  Splash around at bath time, read the book before bed, sit at the dinner table and enjoy.every.second.  You can find other times to work.  I have a to do list a mile long, but it will be there when I get to it.  My son is only this little once.  I started Bare Belly LLC to keep our children healthy and nourished, but a healthy family dynamic is important too.  I know my customers will understand if I respond to an email a day later because they are just like me.  We are all trying our best to do it all.
Momtastic: What have been some of the biggest challenges when it comes to the business?
Lauren Rockteacher: One of the biggest challenges for a type A person like myself is admitting that my strengths end after the development of the product.  All I can say is, owning a business is incredibly humbling.  I am lucky to learn from everyone I meet.  In the past year I have learned to listen, to ask the "stupid" questions, and to accept help.  I know my drive to deliver better products for our kids is worth the temporary embarrassment in front of people who have been doing this for years.
Momtastic: At any point did you think about giving up? If so, what kept you going? 
Lauren Rockteacher: Though I struggle with imposters syndrome daily, my mission is bigger than my challenges as a new business owner.  Every time I look at my son, I am reminded why I have to keep going.  Our kids are our future and we have to do better for them.  I know we can keep food tasty and fun while formulating healthier options.  It is possible to make cake and frosting delicious without added sugar!  I promise.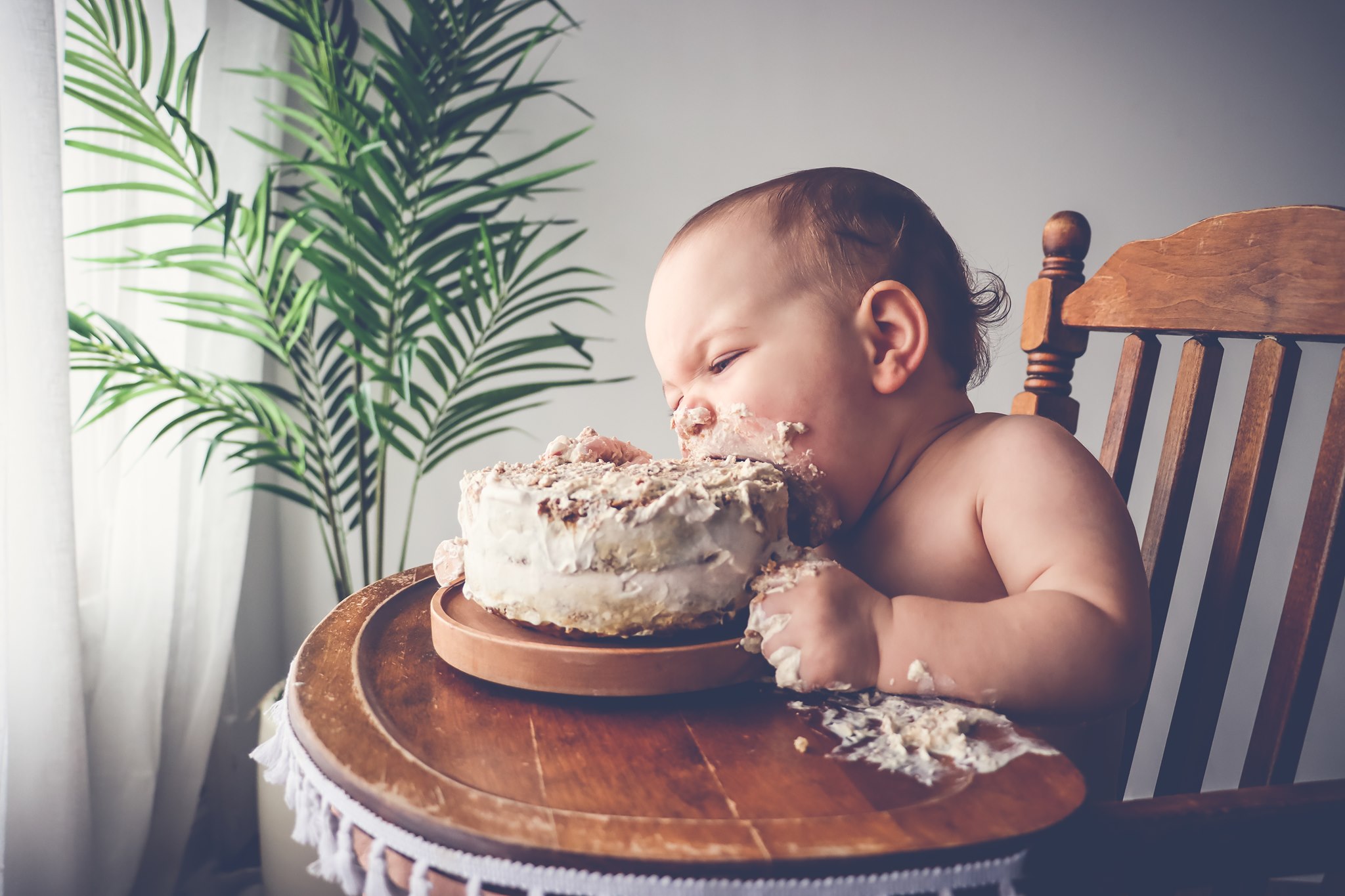 Momtastic: Can you tell us, in general, some of your favorite parenting must-have items? 
Lauren Rockteacher: The 5 S's (swaddle, side position, shush, swing, and suck) got my husband and I through some difficult and stressful times when our son with an infant.  I always tell new parents to look it up on Youtube.  The 5 s's are life changing when you are sleep deprived.
Another must-have is a tall stool for your kitchen.  It is almost impossible to get a meal on the table without my toddler helping.  I have a stool that is light enough for him to move around the kitchen and is foldable so we don't trip on it while getting a midnight snack.
And the last must-have item is your person.  Your person can be your spouse, best friend, in-laws, or a neighbor.  Your person can lend an ear, an extra hand, and can spare a few minutes for you to shower.  Your person is arguably the most important must-have, so keep them around and nourish that relationship too.