While we look forward to spring, the cold weather is still causing coughing, sore throats or flu symptoms. Getting sick can derail your entire family, but small remedies like these sore throat gummies can help you get back on your feet. With a mild citrus and ginger flavor, both adults and kids can enjoy these gummies to recover from a cold! Packed with cold-busting ingredients, you can make your own gummies with any candy mold or even in a small square pan.
Here's what's in these sore throat gummies that help you recover faster:
Orange juice for a healthy dose of Vitamin C
Ginger root for its anti-inflammatory and bacteria-killing properties
Lemon juice for its vitamins and minerals, including more Vitamin C
Honey for its antibacterial properties and soothing abilities
Gelatin for the gummy texture as well as protein and gut health benefits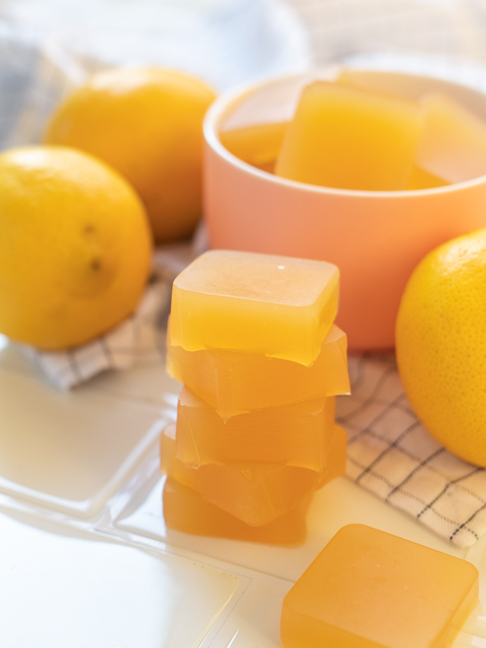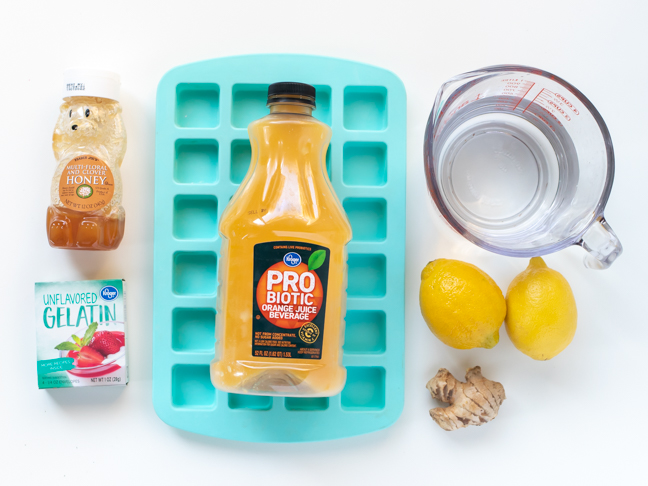 Ingredients:
1/2 cup water
1/2 cup orange juice (*nothing added)
1 ginger root, peeled and shredded
1/4 cup lemon juice
3 tbsp honey
4 tbsp gelatin
Candy mold
*I like the probiotic blends of orange juice for the added benefits. Just avoid any type with sugar added or artificial flavors.
If you don't have a mold to you, simply line a square container with parchment paper and pour in the mixture. Once hardened, carefully remove the block to cut into squares.
Instructions:
1. Combine the water, orange juice and peeled ginger in a small saucepan on the stove. Simmer with the lid on for about 20 minutes.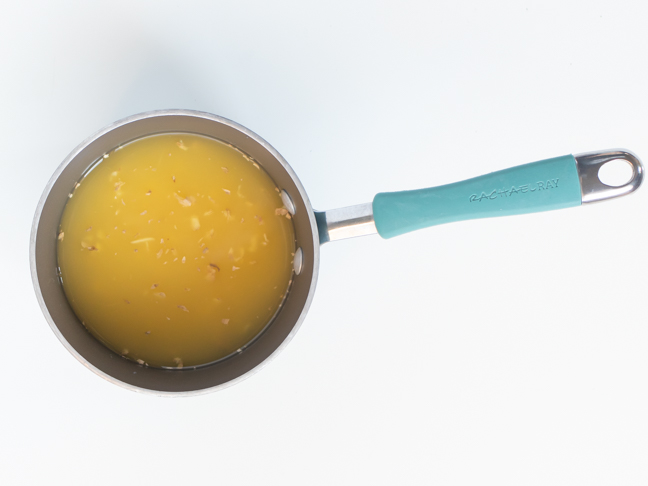 2. Strain out the ginger and return the water/juice mixture to the pot.
3. Stir in lemon juice and honey and bring back to a simmer on the stove. You can taste it at this point to add more honey if needed for flavor.
4. Sprinkle the gelatin evenly over the liquid and immediately whisk to prevent lumps from forming. Mix until smooth and mostly dissolved.
4. Carefully pour the sore throat mixture into your desired mold. Refrigerate at least one hour until solid. Store leftovers in an airtight container in the fridge.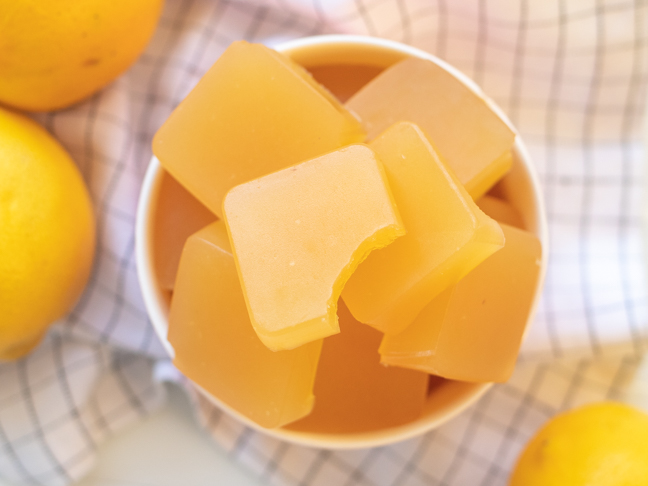 No matter who in the house is sick, these easy sore throat gummies will help soothe their sore throat and reduce their symptoms. Try them in your favorite mold!
More Natural Health Remedies: