My 7-year-old daughter is a collector of sorts. Her most prized possessions consist of gemstones (aka ordinary playground rocks), more Shopkins than she knows what to do with, seashells, used gift cards, and empty EOS lip balm containers. Turns out that it's worked to both of our benefit that she can't part with the brightly colored EOS containers. (I can't say that for the rest of her treasures!)
We spent an afternoon together melting ingredients to reuse and recycle those cute egg-shaped vessels by filling them with our own DIY lip balm. It took us less than 30 minutes (with the exception of dry time), and we had a blast doing it.
This recipe makes enough DIY lip balm to fill two EOS containers. It's that "one for you, one for me" kind of project. The homemade, organic balm feels so soft and smooth, which is especially welcoming during these dry winter months. So before you throw out your empty EOS spheres, follow the recipe below to make your own DIY EOS lip balm.
DIY Lip Balm Supplies:
EOS lip balm container
organic coconut oil, ½ tablespoon
organic beeswax pellets, ½ tablespoon
organic, pure, raw shea butter, ¼ teaspoon
essential oils, peppermint
saucepan and glass measuring cup (with a spout)
Instructions: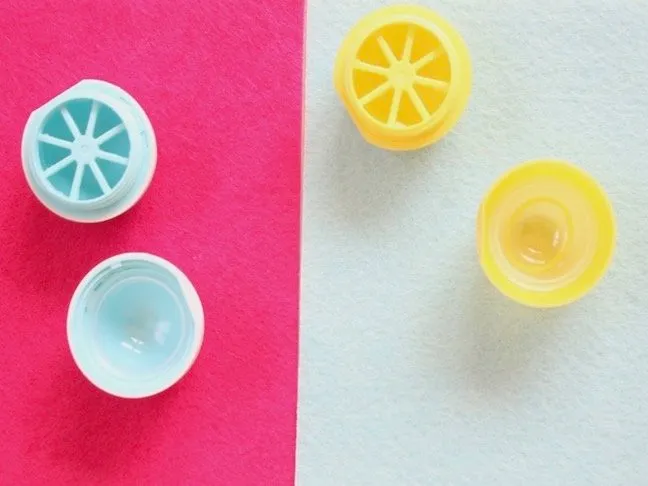 Step 1: Clean the empty EOS container.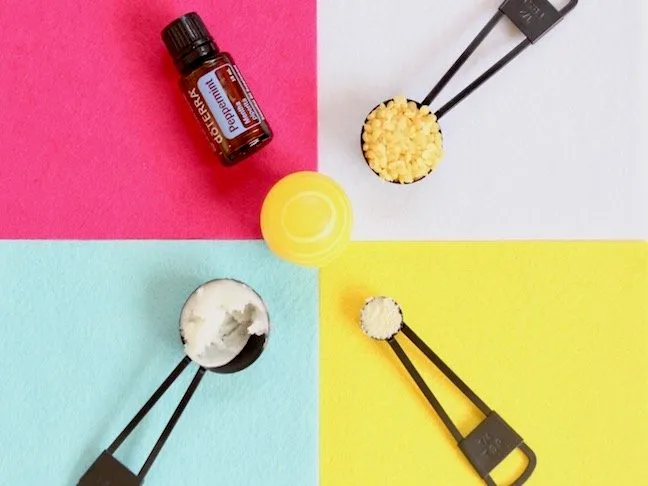 Step 2: Gather ingredients for the lip balm, and pour them into a glass measuring cup or a glass container with a spout.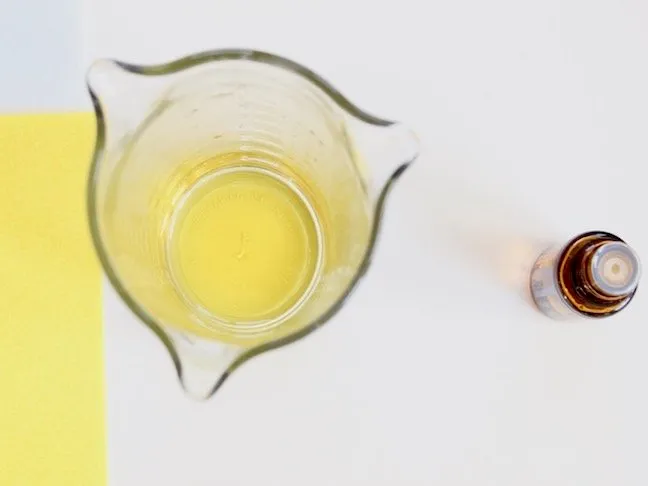 Step 3: Place the container in a saucepan that contains two inches of water, and boil the ingredients until fully melted. Let the mixture cool for about 30 seconds. Then, add 15 drops of essential oil. I love the cool sensation and smell of peppermint on my lips, so we used peppermint essential oils.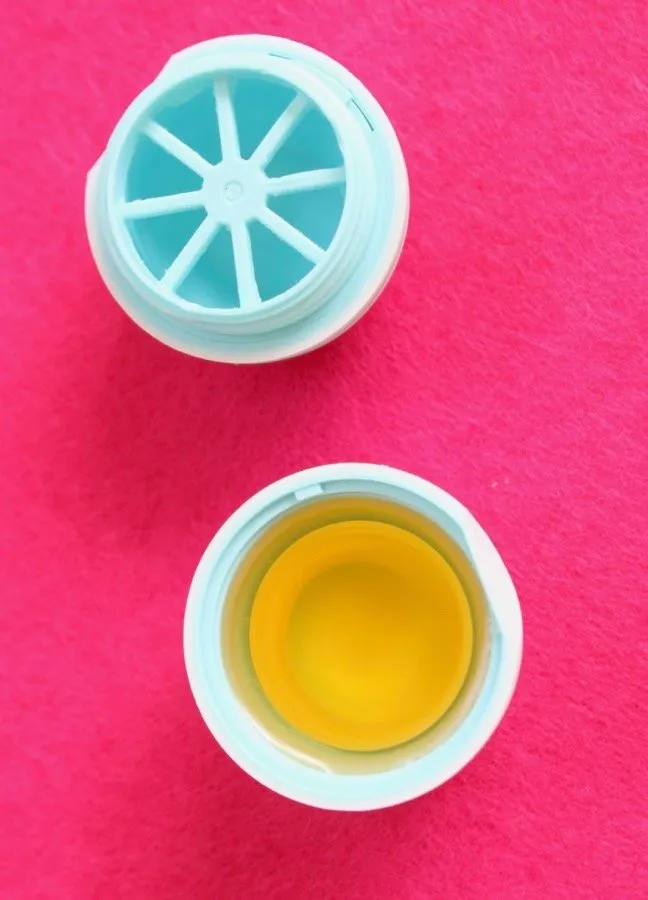 Step 4: Pour the melted ingredients into the rounded side of the empty EOS container. Do not overfill.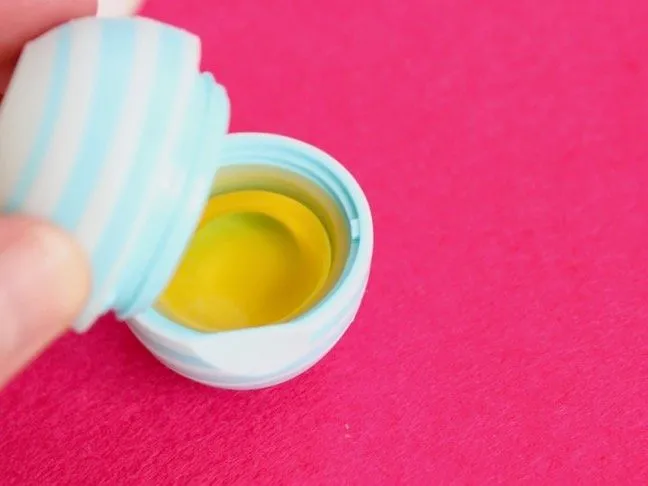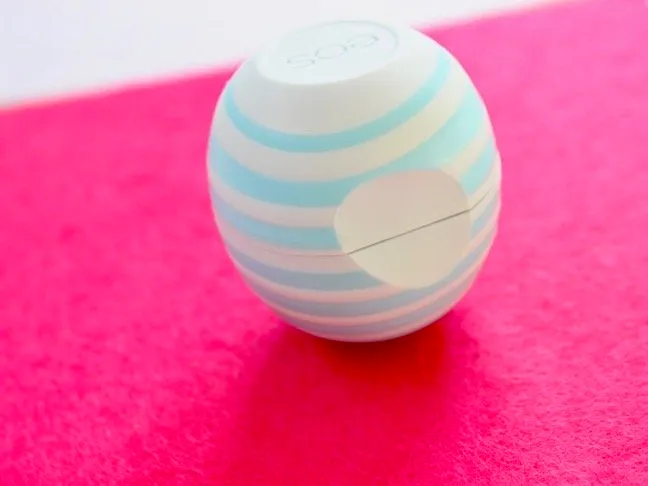 Step 5: Add the bottom half of the EOS container to the top rounded part that contains the melted ingredients. This will ensure your DIY EOS lip balm will be formed into the bottom part of the mold and stay in place. Keep the EOS container upside-down while it hardens. Leave it to harden for at least one hour.