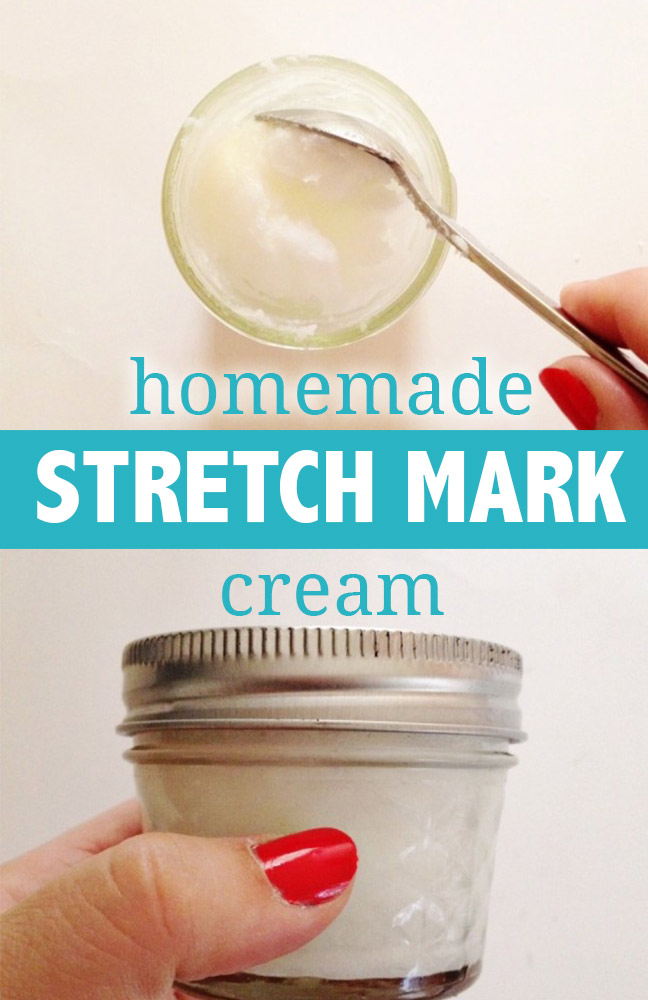 Stretch mark creams from the store are expensive, but here's the thing: It's so easy to make your own stretch mark cream at home. In fact, I came up with a recipe for stretch mark cream that I absolutely loved when I was pregnant with my second son. Here's how you can make some stretch mark cream of your own — just be sure to double check with your doctor first.
Supplies:
Instructions: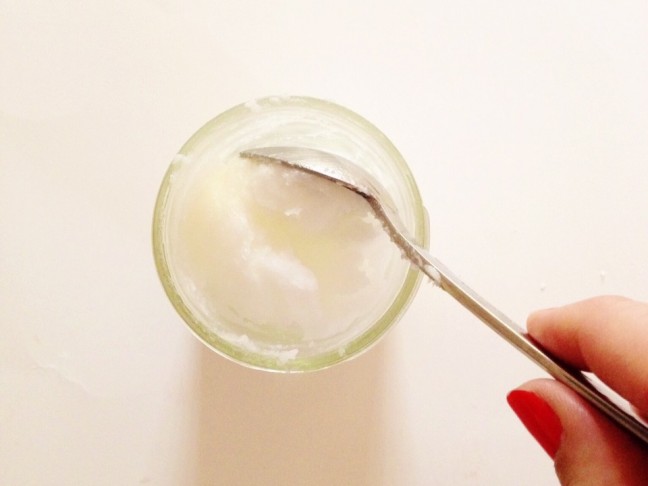 Step 1: Mix together 2 tablespoons each of shea butter, cocoa butter, and coconut oil.
Step 2: Add 10 drops of vitamin E oil.
Step 3: Place mixture in a thick bottomed pan and stir over low heat until melted.
Step 4: When the mixture is melted, whip with a whisk and then remove from heat.
Step 5: Add 5 drops of lavender essential oil and whip until well mixed.
Step 6: Store stretch mark cream in an airtight container like a small jelly jar or mason jar.
Step 7: Massage the stretch mark cream regularly on any area where you want to avoid stretch marks. (I recommend the tummy, sides, breasts, and tops of thighs.)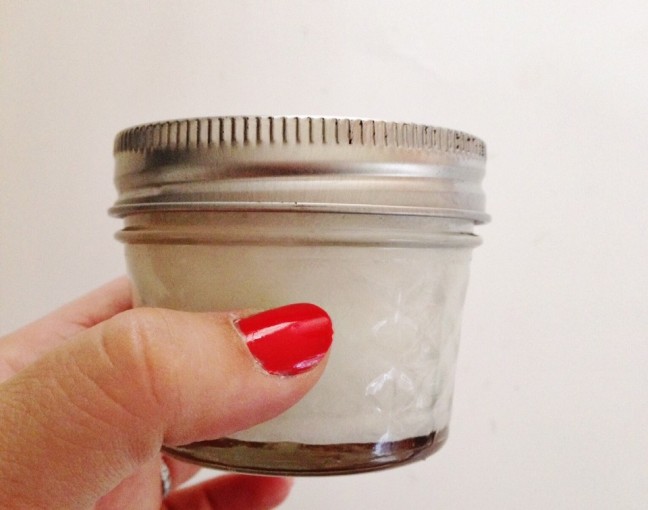 While this makes a good amount of a salve or cream (it's sort of a mix between the two), you could double the above recipe to have even more on hand.
More Beauty DIYs: