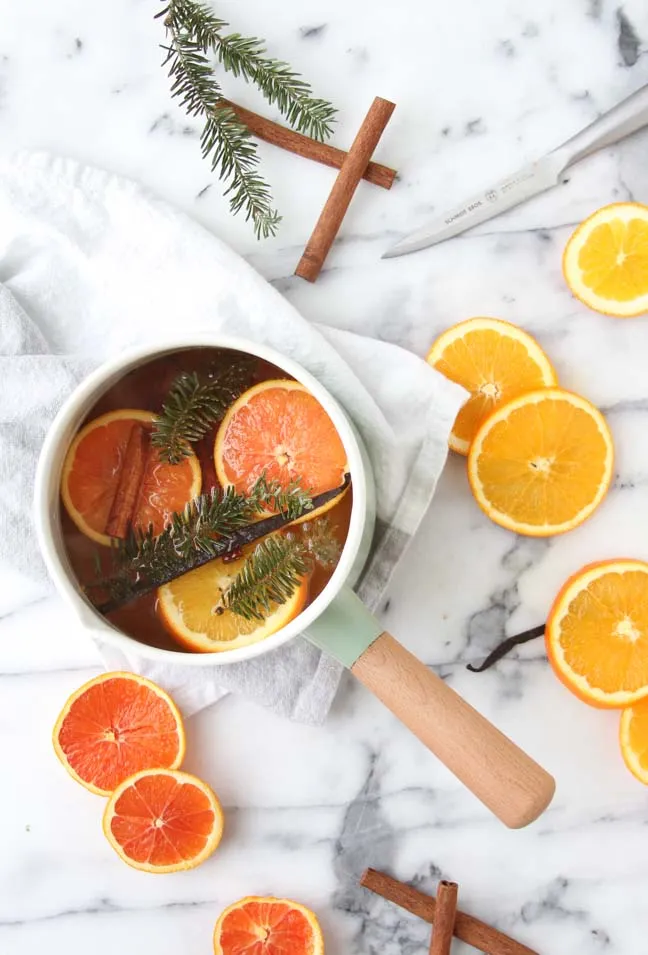 After the holidays are over, I start to miss the smell of pine needles and cinnamon. So, each year, I put a little stove top potpourri together to bring in some of my favorite scents from the holidays.
There are lots of ways to change up the scents too, depending on your preference. You could add cranberries, cloves, nutmeg, etc. But this citrusy winter scent is what I decided to try this year, and it smells delicious.
RELATED: Nutella Hot Chocolate with Cinnamon Whipped Cream Recipe
Want to make your own? Here's how…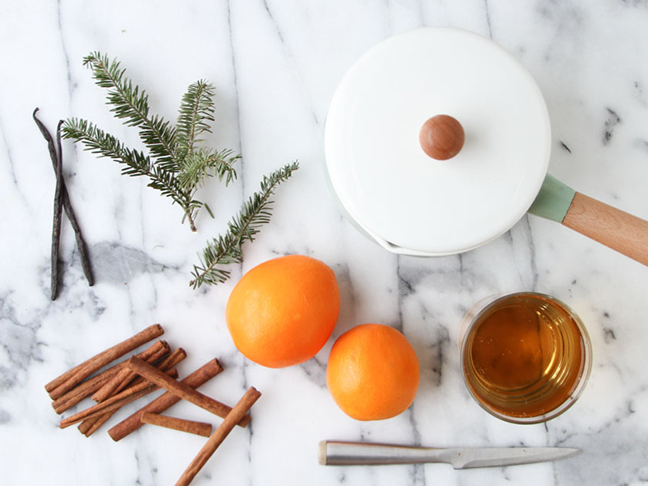 Supplies:
1 cara cara orange (or blood orange)
1 valencia or navel orange
3-5 cinnamon sticks
1-2 vanilla bean pods
1 small branch of fresh pine
4-5 cups of apple cider
knife
medium size pot
Instructions: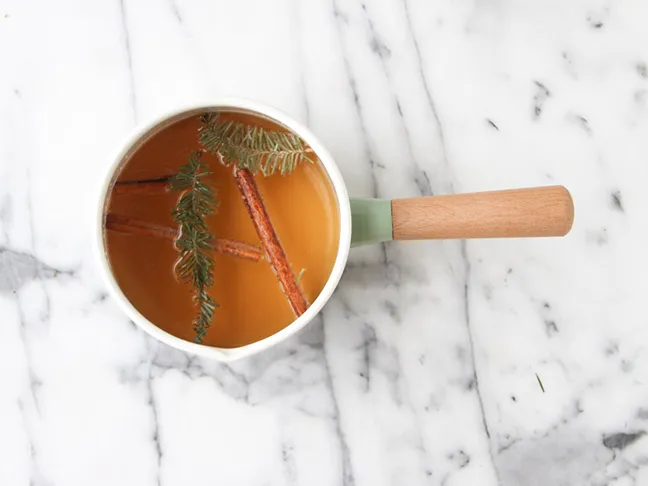 Step 1: Pour apple cider into pot. Then add a few sprigs of pine and the cinnamon sticks.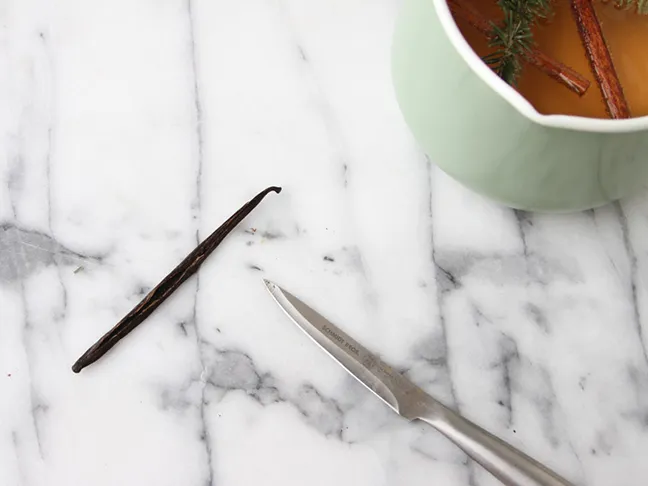 Step 2: Next, cut open the vanilla bean pod (or pods), lengthwise. Add to pot.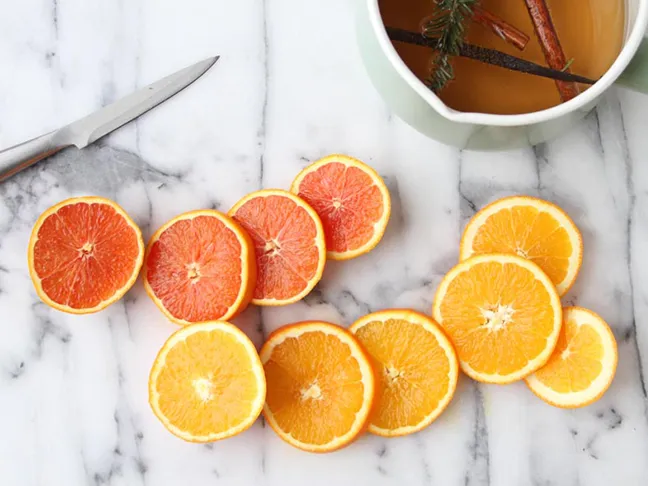 Step 3: Next, slice up the citrus into ¼ to ½ inch thick slices. Then, place them into the pot.
Step 4: Place the pot on medium high heat, until it reaches a gentle boil. Then simmer on low (up to several hours). Add water or more apple cider when the liquid in the pot begins to get low, and enjoy the wintery citrus scent.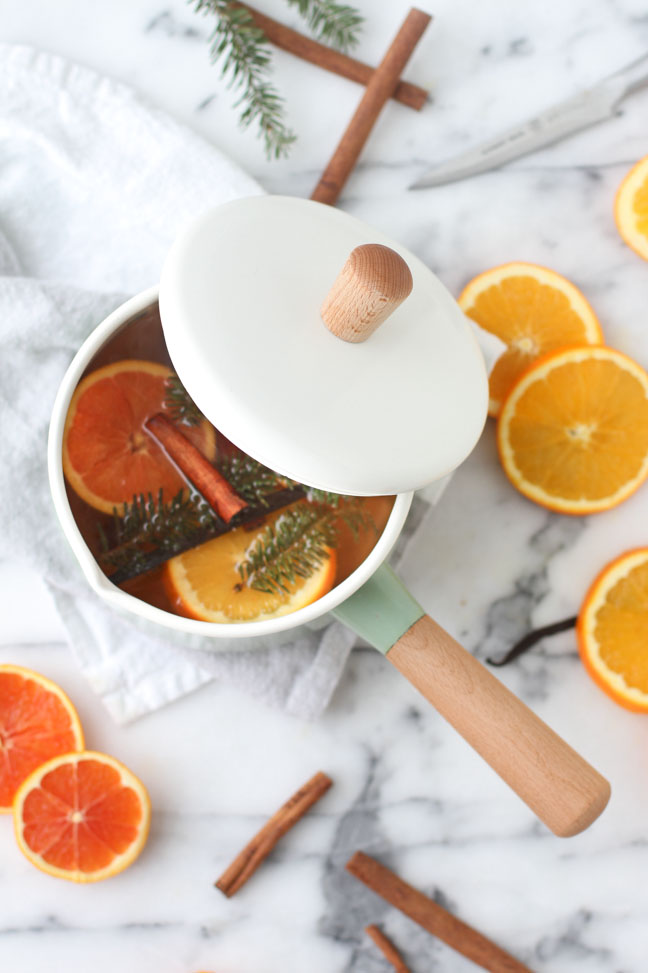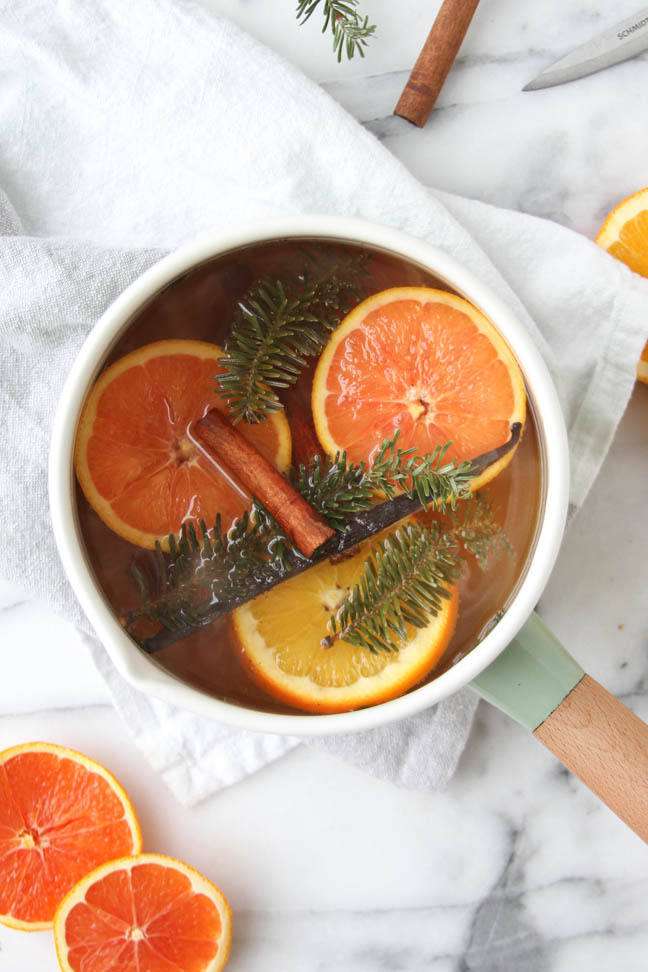 More DIY Holiday Ideas: