We love our wine and cocktails come the dreadful witching hour, so we reached out to our friends at CK Mondavi Wine and asked them if they could put together some special, holiday-themed recipes for us.
While these might be a lot of work to put together on the fly, if your baby cries on a schedule like mine often does when he's mid-leap, it's worth planning accordingly (especially the cider!).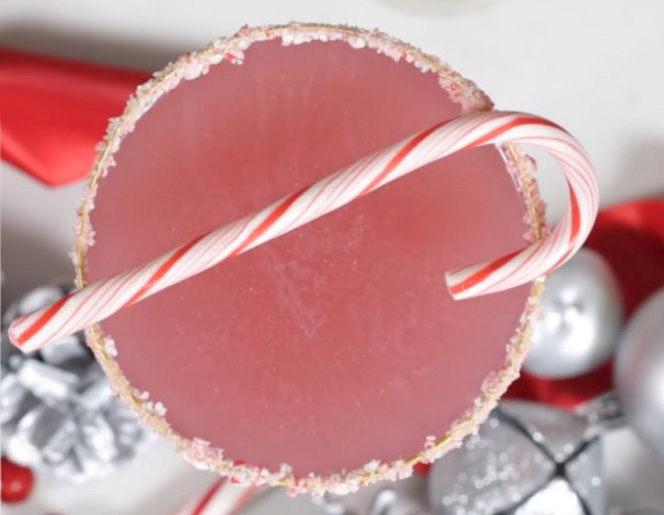 Candy Cane Winetini
Ice
1 oz vodka
1 oz cranberry juice
1 oz moscato
Splash of cream
Crushed candy cane
Whole candy cane
Fill shaker with ice. Add vodka, cranberry juice, moscato and cream. Strain and pour into martini glass after rimming the glass with crushed candy cane. Garnish with candy cane.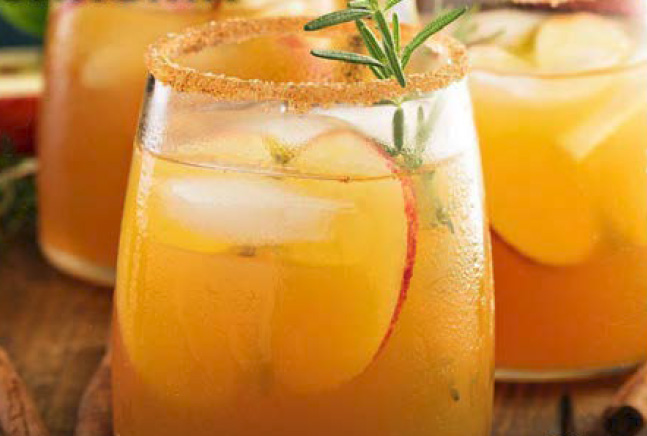 Mulled Cider Sangria
1 (750 ml) bottle chardonnay
1-quart apple cider
3-tbsp mulling spices (you can use allspice too)
1 ginger beer
Apple slices
Cinnamon sticks for garnish
Pour your apple cider into a slow cooker in a slow or small saucepan over low heat. Drop mulling spices into apple cider or add 3-4 dashes of allspice. Heat on low for 3-4 hours. For warm sangria, add white wine to mulled cider. Serve with apple slices.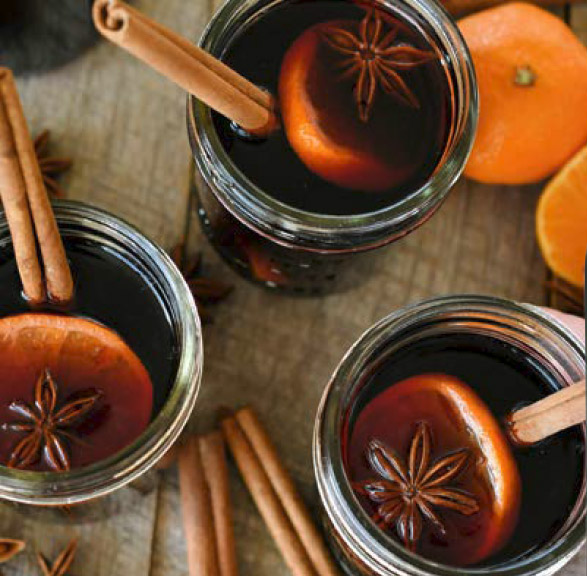 Mulled Wine
1 (750 ml) bottle of Cabernet Sauvignon
1 orange, sliced into rounds 8 whole cloves
2 cinnamon sticks
2 star anise
2-4 tablespoons agave, honey, or maple syrup to taste (or your desired sweetener)
Combine all ingredients in a Crock-Pot or saucepan. Simmer for 15 minutes (up to 3 hours). Do not boil. Optional garnishes: cinnamon sticks, star anise pods, orange peel or slices, cranberries.
More Wine And Cocktail Stories: