St. Patrick's Day is almost here, and with comes a variety of ways to celebrate with your kids, including some fabulous holiday crafts. Make this fashion DIY with your little one who will love showing off to friends that he actually made this Shamrock Shirt. You can even make one for yourself to match!
Materials:
freezer paper
exacto knife
cutting mat
iron
fabric paint
pen or pencil
plain t-shirt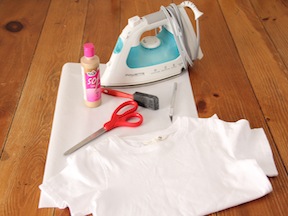 Instructions:
Step 1: Create your design either freehand or use a stencil. I noticed that a shamrock happens to look like three hearts put together and since Valentine's Day, I had some spare hearts around to trace. Easy, right? This is a great step for the kids to do
Step 2: After you are finished drawing, cut along the outline of your shamrock with the exacto knife. (Note: This is not a step for kids!)

Step 3: Make sure to trim off any excess paper within the design. Excess paper will mar your design and show up on the t-shirt. Now is the time to be a perfectionist!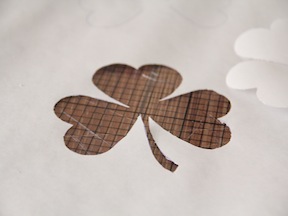 Step 4: Heat your iron and place the shamrock on the t-shirt precisely where you would like it to be featured on the shirt. Once it is placed, iron on! The freezer paper will adhere to the fabric temporarily creating a stencil of the shamrock. (Note: This is not a step for kids!)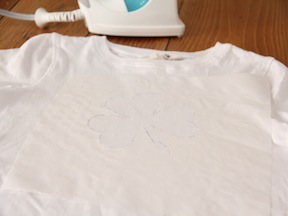 Step 5: Paint! This is always my favorite part and the kids love to get in on this step. I only used one coat of paint, but depending on the color of your shirt and paint, you may need to apply more coats.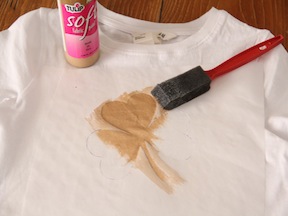 Step 6: Let the paint dry a little and peel off the freezer paper revealing your new shirt! Let the paint dry completely before donning your new Shamrock Shirt!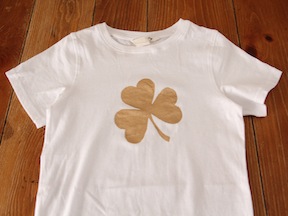 Want more St. Patrick Day crafts?
Find more delectable DIYs and crafts from Kersey Campbell at ARDOR.