We all know that a key to a good night sleep is blackout shades and while most hotels have that, that isn't very practical if you're sharing a room and baby or toddler is going to bed at 630PM. Similarly, if you find yourself staying with friend or family, your child may be lucky enough to have their own room, but that room might not have blackout shades which, especially in summer when nights are short, can be very problematic. ShoozeShade gets rid of all that anxiety when traveling with their portable blackout canopy.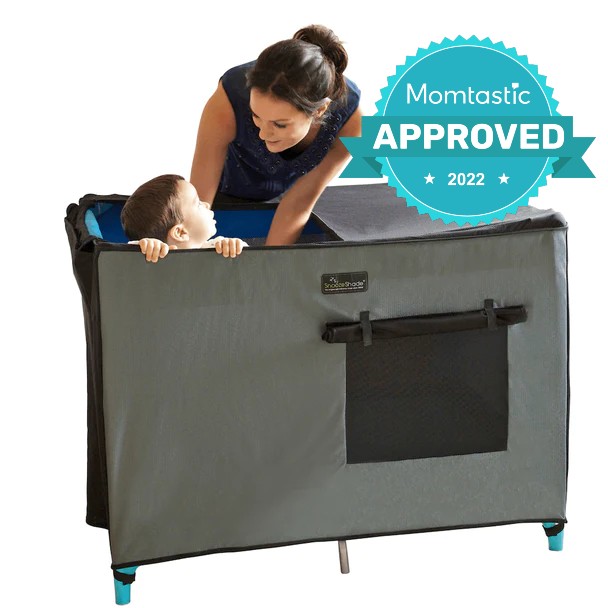 Basically SnoozeShade is a tent you put over just about any pack and play. The downside is that it doesn't fit over a regular crib, so if you plan on using a hotel crib you probably won't be able to and you'll have to bring your own portable crib. On the plus side, from my experience, most babies sleep just as well in a portable crib as they do in a regular one.
This "tent" is totally genius. It allows you to block light from your little one while giving everyone else the freedom to roam around even if baby is sleeping. And, no worries, air flows freely! It's even Taking Cara Babies approved for being a game changer for easy and safe sleep while traveling.