My son started swim lessons at two months. He looooves the water. I think bath time is his favorite time of day every. single. day! Nonetheless, starting swim lessons so early is scary – at least for parents. There are many things to know about babies and water – whether we're talking about a bath or a pool. I specifically signed my son up for swim lessons even though we have our own pool because I wanted chemical-free, very warm water. The swim school we go to has a pool that basically feels like a bathtub.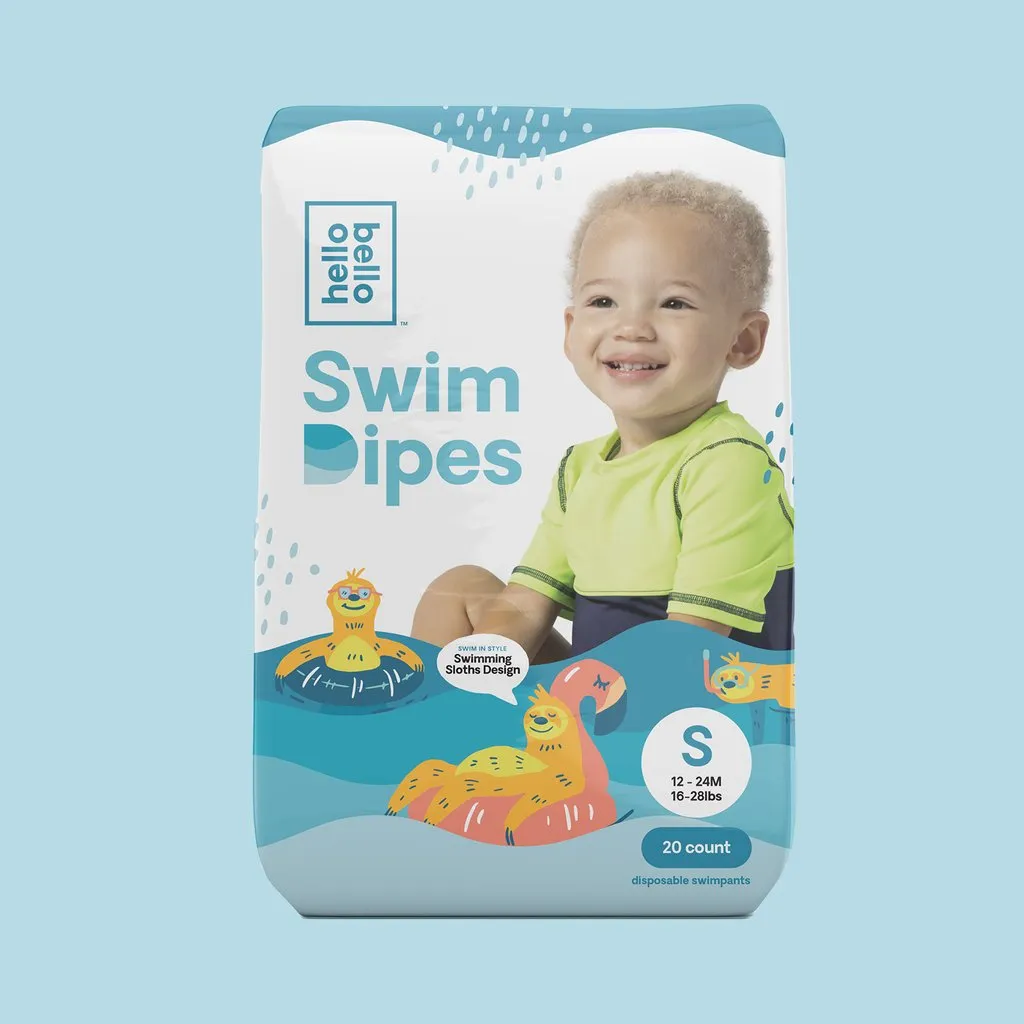 Because they don't use chemicals in their water, the swim school is very strict about how babies dress for class. Namely you need a perfectly fitted reusable swim diaper and it must be worn over a disposable swim diaper.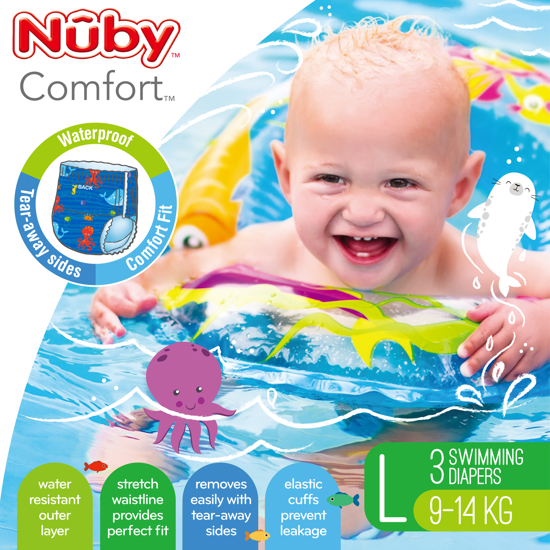 When it comes to disposable swim diapers I've probably tried a half dozen brands in the few months he has been doing weekly swim classes and my two favorites are: Nuby and Hello Bello. They're easy to put on and off, are slim fit and don't leave any marks even though they're layered under a reusable diaper.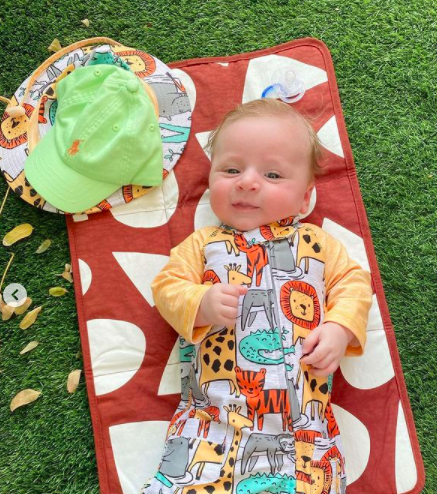 Before diving into the best reusable swim diapers it's worth mentioning that babies under six months should not be in the sun as they don't have enough melanin yet and sunscreen is not recommended until six months+. Once baby is six months, it's imperative to lather them with sunscreen if they will be swimming outdoors. The swim school my son goes to is indoors, but anytime he's outdoors I cover his swim diaper with a swimsuit to protect his skin. In fact, I think the UV Skinz swim suit is my favorite thing that he owns (pictured above)! He's about to outgrow it, so I probably have 100 photos of him in this outfit!
When swimming indoors, however, a swim suit isn't needed. In fact, a swim diaper is best as it allows babies to feel the water all over the body.
Here's a look at the five best reusable swim diapers.
More Baby Gear:
The Best Reusable Swim Diapers
Charlie Banana

I don't know about elsewhere, but in the UES mamas circles Charlie Banana is the most popular reusable swim diaper brand. They're well-priced, fit well and have some of the cutest designs imaginable. They even have Sophie La Giraffe swim diapers! They also have waterproof tote bags for post-swim convenience. 

Bambino Mio

Euro chic with these options from Bambino Mio! They're designed with an adjustable drawstring waistband so they're easy to take on and off, are very lightweight and totally leak-proof. 

Thirsties

Thirsties has an innovative design that makes changing them super easy. If your child is likely to poop while in the swim diaper, this is definitely the best option.

Beau & Belle

Beau & Belle is amazing, especially if you're on a budget because they're adjustable so they fit a very big age range (we're talking 0-3, 3-5 etc.). Despite fitting throughout so many growth spurts, these diapers don't let anything leak through! And they don't feel too tight even if you're on the upper side of the range. 

I Play byGreen Sprouts

Green Sprouts are really easy to put on and take off because you can slip baby in via the buttons on the side. Plus, they have very cute patterns.