Summer is around the corner and whether you live in a cramped apartment or a sprawling house a dip in the pool, ocean or lake on a hot day is a fun and refreshing activity for many families. But, as we have all seen in the headlines, it can be dangerous, too – even for little ones who have learned how to swim. Drownings in children can occur in less than 30 seconds and in less than half an inch of water, making it necessary to closely and constantly monitor children in the water (including bathtubs) at all times.
The terms "dry drowning" or "secondary drowning" have become more mainstream and cause the parent of a child of any age to panic. But rest assured: injury or death via dry drowning and secondary drowning, while incredibly scary, is rare. The most important thing is to be informed. Knowing what to look for and what to do in a case of an emergency can help save a child's life.
What Is Dry Drowning?
Dry drowning happens when a child inhales water through their nose or mouth causing spasms and difficulty breathing. It's referred to as dry because the water doesn't go to the lungs as a result of the spasms. In this case, death occurs because the vocal cords aren't able to relax and thus allow air to enter the lungs. This is completely different than secondary drowning, which happens when a child gets too much water into the lungs causing swelling of the small air sacs in the lungs and preventing oxygen from entering the blood stream. This kind of drowning is sometimes referred to as "delayed" drowning because the swelling can occur hours – even days – after the initial water gets into the lungs.
Signs of Dry Drowning:
If you notice these symptoms, you should seek medical help immediately.
Coughing
Chest pain
Trouble breathing or speaking
Extreme sleepiness
Vomiting
Your child may also have changes in behavior such as such as irritability, forgetfulness or a drop in energy levels, which could mean the brain isn't getting enough oxygen.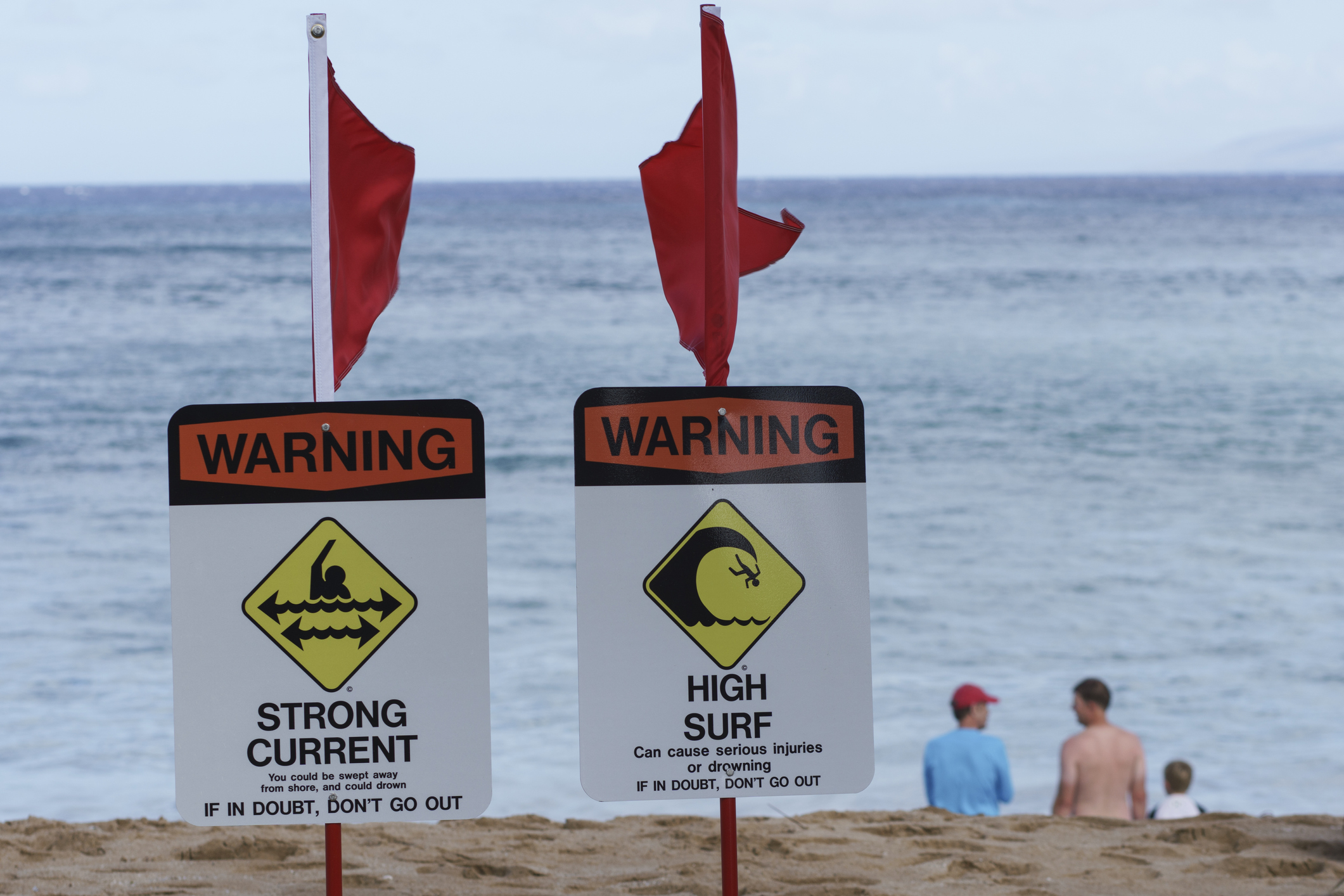 Image: GettyWarning signs
If you have any reason to believe that your child may be experiencing dry or secondary drowning seek medical help immediately.
More About Summer Safety: