I went to a French School for 13 years, the Lycee Francais de New York, so if there's one thing I can say for sure about French parents: they don't often use disposable wet wipes. Now a chic new brand is trying to bring that trend to America.
La Petite Creme makes an all-natural cleanser and lotion used as a replacement for wet baby wipes. This how it works: instead of reaching for a disposable wet wipe (or 10…), just pump their lotion onto a pad and wipe! It's easy, quick and effective and the lotion works to moisturize and protect as it cleans. I wouldn't use La Petite Creme for any blowouts (because I'm usually scrambling and want to remove the blowout fast…), but when there's just some pee I find the wipes hold great appeal, especially considering the harsh and potentially irritating ingredients that are found in many wipes. The brand has two starter bundles – one with disposable pads and one with reusable cloth ones.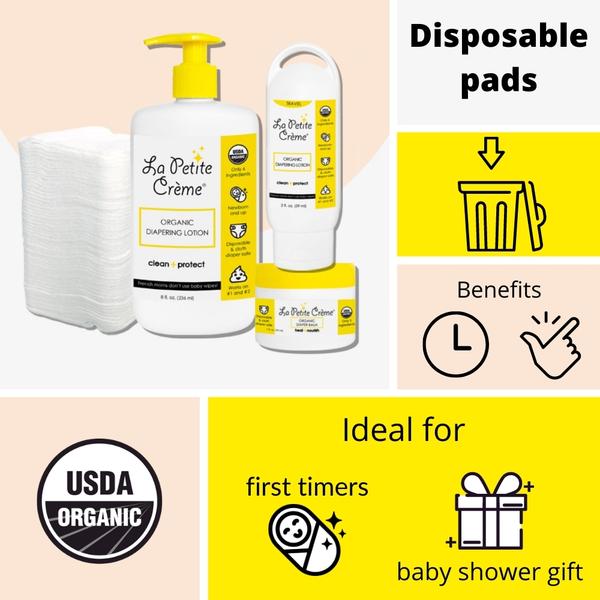 Not only are La Petite Creme's products formulated with very few ingredients, they're all organic and recognizable (think  organic olive oil, organic beeswax and vitamin E), no noxious chemicals or preservatives.
Another brand making waves in this space is Fohm. They basically turn your toilet paper into wet wipes. Yes, we totally see the irony in cutting back on wet wipes during diaper changes only to turn to them when we ourselves use the restroom… but it's all in name of health, wellness and the environment!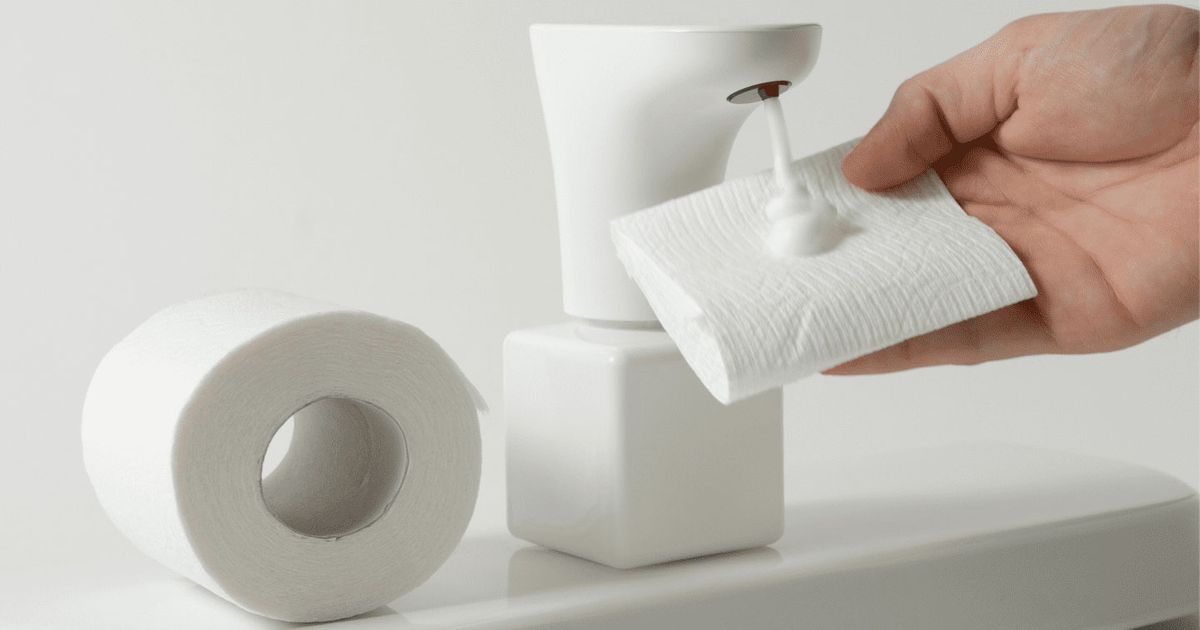 Basically Fohm makes skin-safe foam that you put on your toilet paper effectively turning it into a wet wipe. While most of us know that we're not supposed to flush wet wipes as they will, in the long-run, wreck our septic system, most of us often do it anyway. Fohm, in essence, is making wet wipes that are actually flushable. I tried Fohm and found their foam to be non-irritating and a little goes a long way. Plus, you cut down on toilet paper rolls. It's also worth highlighting in this coronavirus era that their dispenser is hands-free.
More Baby Gear: