Hampton, Virginia, is a city steeped in history and brimming with family-friendly activities and attractions. Whether you're a resident looking to explore your hometown or a visitor discovering this charming city for the first time, there's no shortage of options to keep the whole family entertained. From maritime adventures to educational experiences and delicious dining, Hampton offers a wealth of opportunities. In this guide, we'll explore the top 10 family-friendly activities in Hampton, Virginia.
1. Virginia Air and Space Center
Kickstart your family adventure in Hampton at the Virginia Air and Space Center. This hands-on museum features interactive exhibits, including a full-size replica of the Apollo 12 command module. It's an educational and engaging experience that will leave your kids in awe of the wonders of space and aviation.
2. Fort Monroe National Monument
Explore the historic Fort Monroe National Monument, often referred to as "Freedom's Fortress." This fort played a pivotal role in the American Civil War and is now a site for history enthusiasts and families alike. Stroll along the fort's walls, visit the Casemate Museum, and enjoy scenic views of the Chesapeake Bay.
3. Buckroe Beach and Park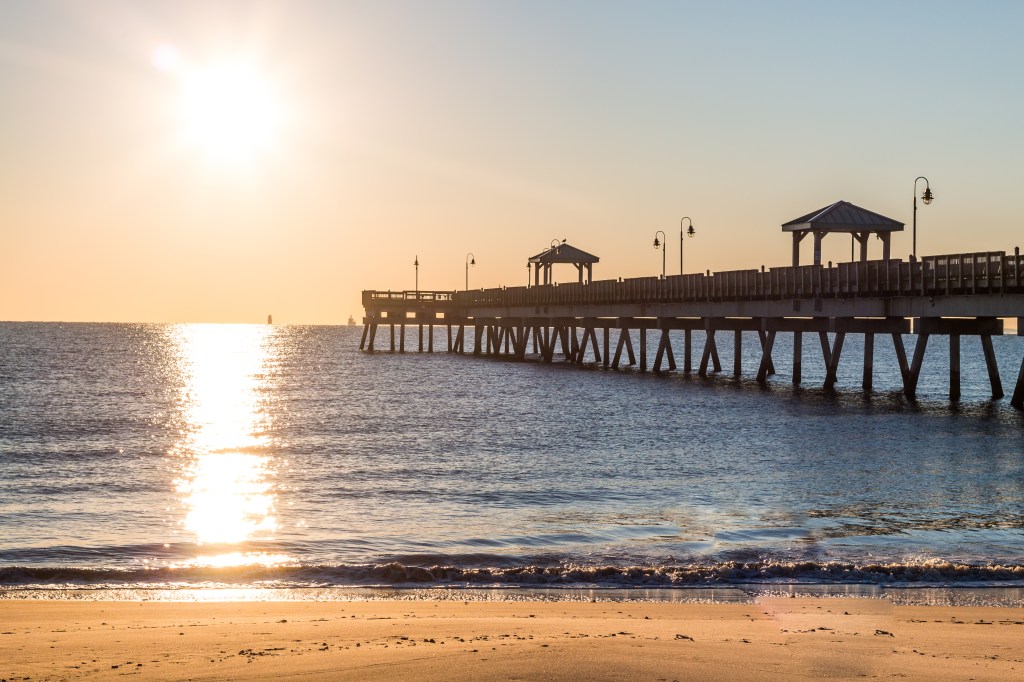 For a day of sun, sand, and waves, head to Buckroe Beach and Park. This family-friendly beach offers a peaceful escape with a spacious shoreline, picnic areas, and a playground for the kids. It's the perfect spot for building sandcastles and soaking up the sun.
4. Hampton Carousel
Take a step back in time with a visit to the Hampton Carousel. This historic carousel, dating back to 1920, is a delightful ride for kids of all ages. Its beautifully restored horses and charming music make it a must-see attraction.
5. Bluebird Gap Farm
Bluebird Gap Farm is a hidden gem in Hampton. This free-admission petting zoo provides a chance for children to get up close and personal with farm animals. It's a fantastic educational experience that introduces kids to various animals, from goats to llamas.
6. Hampton History Museum
Delve into Hampton's rich history at the Hampton History Museum. The museum offers exhibits and programs that highlight the city's role in shaping the nation's history. It's a fascinating journey through time that both kids and adults will find captivating.
7. Sandy Bottom Nature Park
Nature enthusiasts will appreciate a visit to Sandy Bottom Nature Park. This expansive park features hiking trails, a tranquil lake, and opportunities for fishing and bird-watching. It's a serene oasis within the city, perfect for a family outing.
8. Taste of Smithfield
Enjoy a hearty family meal at Taste of Smithfield. This restaurant serves up delicious Southern cuisine, including mouthwatering barbecue and comfort food. It's a great place to savor the flavors of Virginia while bonding with your loved ones over a meal.
9. Hampton Roads Iceplex
Cool off with some family fun at the Hampton Roads Iceplex. Whether your family is experienced on the ice or trying ice skating for the first time, this ice rink offers a fantastic opportunity for laughter and quality time together.
10. Bass Pro Shops
Wrap up your family-friendly tour of Hampton with a visit to Bass Pro Shops. While it may seem like just a store, it's an experience in itself. Kids can enjoy the indoor aquarium filled with fish and even watch live fish feedings.
The 10 Best Family-Friendly Activities in Hampton, Virginia – Summary
Hampton, Virginia, combines history, natural beauty, and recreational activities to create a welcoming environment for families. From exploring the cosmos at the Virginia Air and Space Center to stepping back in time at Fort Monroe National Monument, Hampton offers a diverse range of experiences. Whether you're splashing at Buckroe Beach, meeting farm animals at Bluebird Gap Farm, or indulging in Southern cuisine at Taste of Smithfield, you'll find something to delight every member of the family. So, pack your bags, gather your loved ones, and embark on an adventure in this charming and family-friendly city.