When it comes to dining in the Lone Star State, Texas doesn't disappoint. With a diverse culinary landscape ranging from mouthwatering barbecue to Tex-Mex delights, Texas offers something for every palate. If you're planning a family outing and looking for restaurants that cater to all ages while serving up delicious dishes, you're in luck! We've rounded up seven family-friendly restaurants in Texas that not only provide excellent food but also offer a warm and inviting atmosphere for families to enjoy.
1. The Salt Lick BBQ – Driftwood, Texas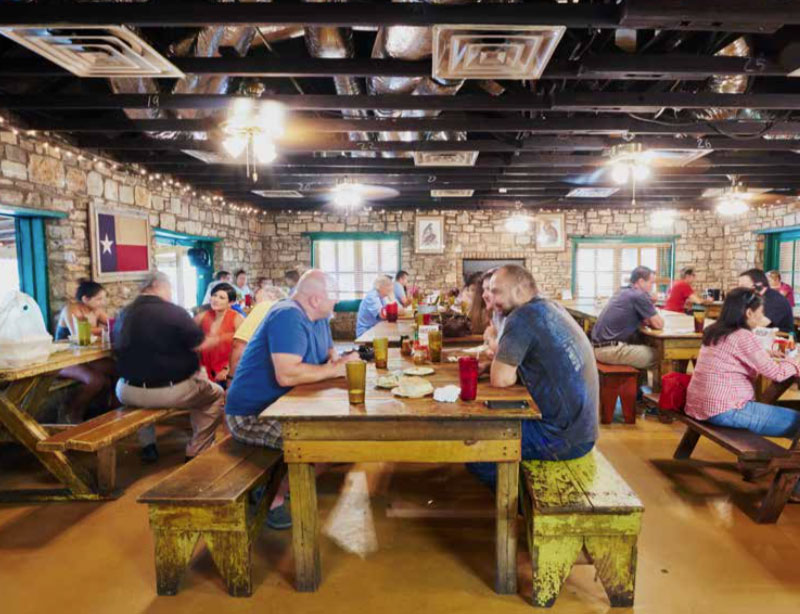 Situated in the picturesque Texas Hill Country, the Salt Lick BBQ is a family-friendly restaurant in Texas which offers a casual outdoor dining experience that kids and adults will love. Additionally it is known for its finger-licking-good barbecue. Feast on tender brisket, succulent ribs, and mouthwatering sides while enjoying live music. The expansive picnic area and playground make it a perfect spot for families.
Address: 18300 Farm to Market Rd 1826, Driftwood, TX 78619
2. Mamacita's Restaurant – San Antonio, Texas
To experience the delightful flavors of Tex-Mex that are bound to satisfy the entire family, make your way to Mamacita's Restaurant in San Antonio, a renowned establishment among restaurants in Texas. Their menu boasts a wide array of delectable options, including mouthwatering enchiladas, flavorful tacos, and sizzling fajitas. The lively and vibrant ambiance enhances the overall dining experience, and children will undoubtedly adore the specially curated kids' menu offerings..
Address: 8030 IH-10 West, San Antonio, TX 78230
3. The Blue Bonnet Cafe – Marble Falls, Texas
The Blue Bonnet Cafe is a beloved family-friendly restaurant in Texas known for its hearty breakfasts and classic American comfort food. Located in the charming town of Marble Falls, this cafe offers fluffy pancakes, homemade pies, and all-day breakfast options that kids will adore. The warm and welcoming ambiance is a bonus for families.
Address: 211 US-281, Marble Falls, TX 78654
4. Hard Eight BBQ – Coppell, Texas
Hard Eight BBQ is another Texas gem when it comes to barbecue. This casual and family-friendly barbecue joint allows you to pick your meat straight from the pit, ensuring freshness and flavor. The rustic setting and outdoor seating area create a relaxed atmosphere for families to enjoy smoky brisket, ribs, and more.
Address: 688 Freeport Pkwy, Coppell, TX 75019
5. Babe's Chicken Dinner House – Carrollton, Texas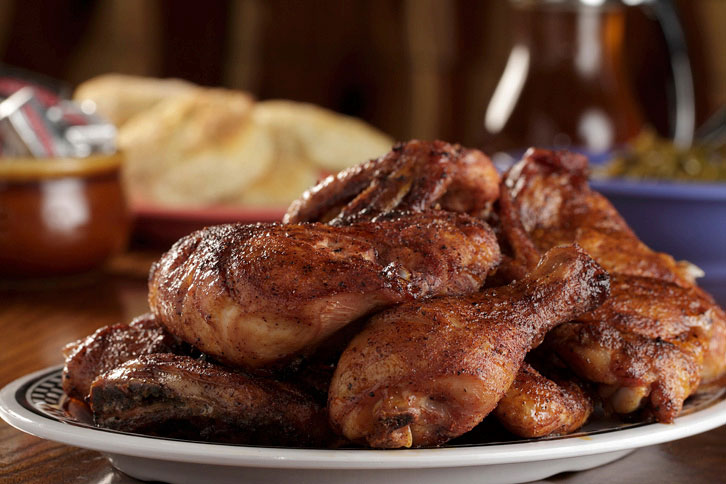 Babe's Chicken Dinner House embodies the essence of Southern comfort cuisine served in a family-friendly manner. Anticipate indulging in crispy fried chicken, velvety mashed potatoes, and delightful biscuits. The inviting and homely ambiance contributes to an intimate dining experience suitable for families exploring restaurants in Texas. And be sure to leave some space for a delectable dessert!
Address: 1006 W Main St, Carrollton, TX 75006
6. The Oasis on Lake Travis – Austin, Texas
The Oasis on Lake Travis in Austin offers not only a delicious meal but also breathtaking views of Lake Travis. Known as the "Sunset Capital of Texas," this family-friendly restaurant is a great place to dine with kids while enjoying the spectacular Texas sunsets. The extensive menu includes Tex-Mex, seafood, and burgers.
Address: 6550 Comanche Trail, Austin, TX 78732
7. Gristmill River Restaurant & Bar – Gruene, Texas
Address: 1287 Gruene Rd, New Braunfels, TX 78130
Tucked away in the charming Gruene district of New Braunfels, you'll find the Gristmill River Restaurant & Bar, providing a rustic and family-friendly dining experience. Located adjacent to the scenic Guadalupe River, it's an idyllic setting to relish a meal with your loved ones. The restaurant's enticing menu boasts generous Texan servings of barbecue, burgers, and beloved Tex-Mex dishes, making it a must-visit among the restaurants in Texas.
Texas is not only big in size but also big in flavor and hospitality. These seven family-friendly restaurants in Texas provide a taste of the state's culinary diversity while ensuring that families can dine together in a warm and welcoming atmosphere. So, whether you're craving mouthwatering barbecue, Tex-Mex delights, or classic Southern comfort food, these restaurants in Texas have got you covered. Gather your loved ones, bring your appetite, and savor the delicious flavors of the Lone Star State. Your taste buds will thank you, and your family will cherish the memories made at these delightful dining destinations.
Also, check out the 9 Must-Try Restaurants in California for a Memorable Family Dinner.