I could go on and on (and on, and on, and on) about how much I love Sammy + Nat. Not only are the brand's pieces – particularly their onesies and two-piece pajamas – creatively designed with thoughtful, special touches (think scalloped sleeves with contrasting hems), everything the brand makes is buttery soft. You'll want to snuggle your LOs all day when they're in pieces from the brand.
Sammy + Nat now also has two stores where you can shop their various collections (including limited edition ones like their Hampton-themed collection) as well as a curated selection of baby, toddler and kids products from other brands.
I've come across so many brands as a writer and a mother and there are few I can truly say standout, which is why I was so excited to get to chat with Samantha Benson, founder of Sammy + Nat, about her background, how she built her brand and what's to come.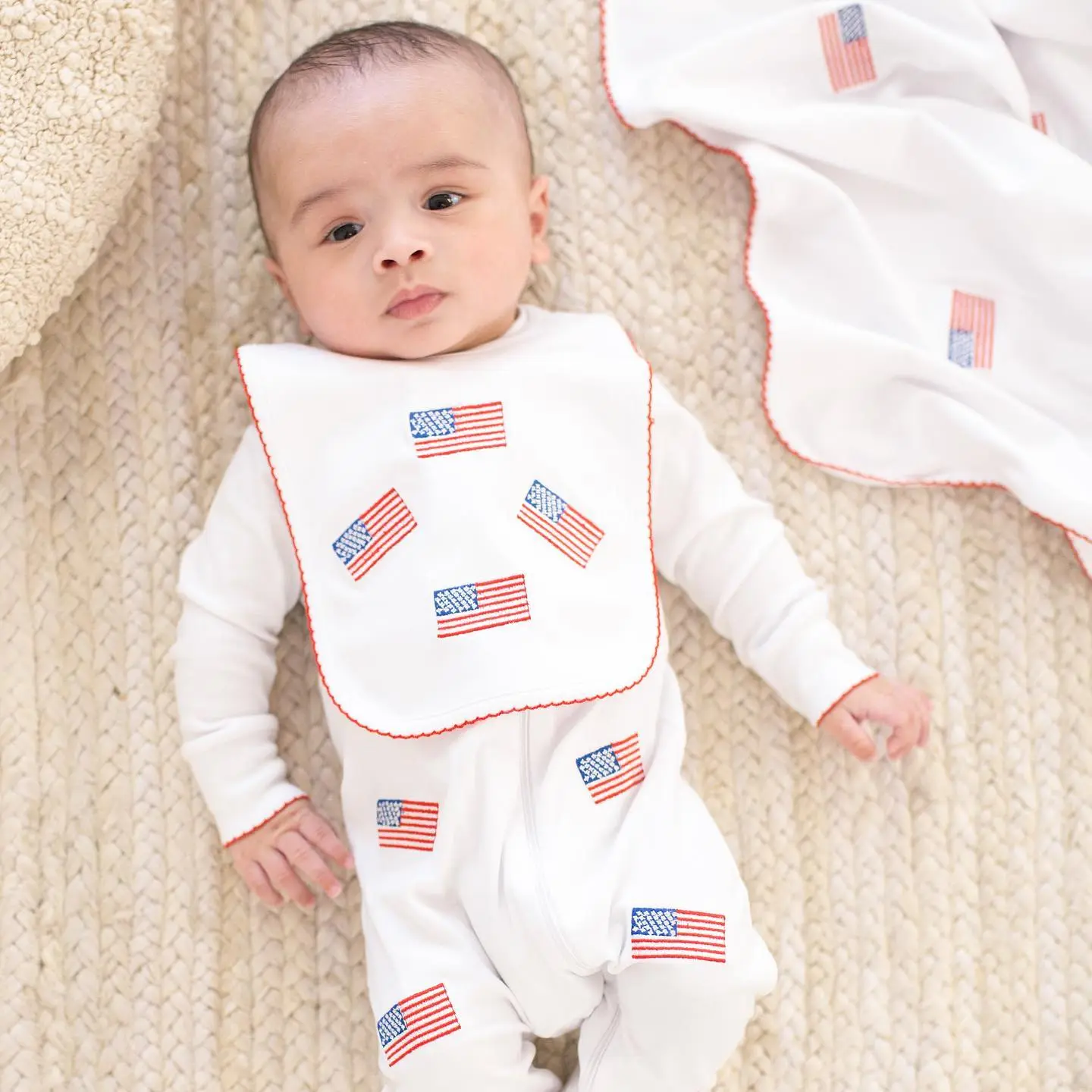 Momtastic: Can you tell us a little bit about how the idea for the brand came about? 
Samantha Benson: I've worked in fashion since I graduated FIT when I took a job at Michael Kors, but I always had the itch to do something of my own. I love to create and build out ideas and was thinking about doing a women's luxe pajama and loungewear but through my research I saw an opportunity for "not so sweet" kids pajamas and baby layette. This was before everyone did kids pajamas – everyone thought I was crazy. Here we are 8 years later and our pajamas is one of our best-sellers. In the beginning we had a small wholesale business and website that we sold to our customers. Now we have two stores, a growing website and an international wholesale business.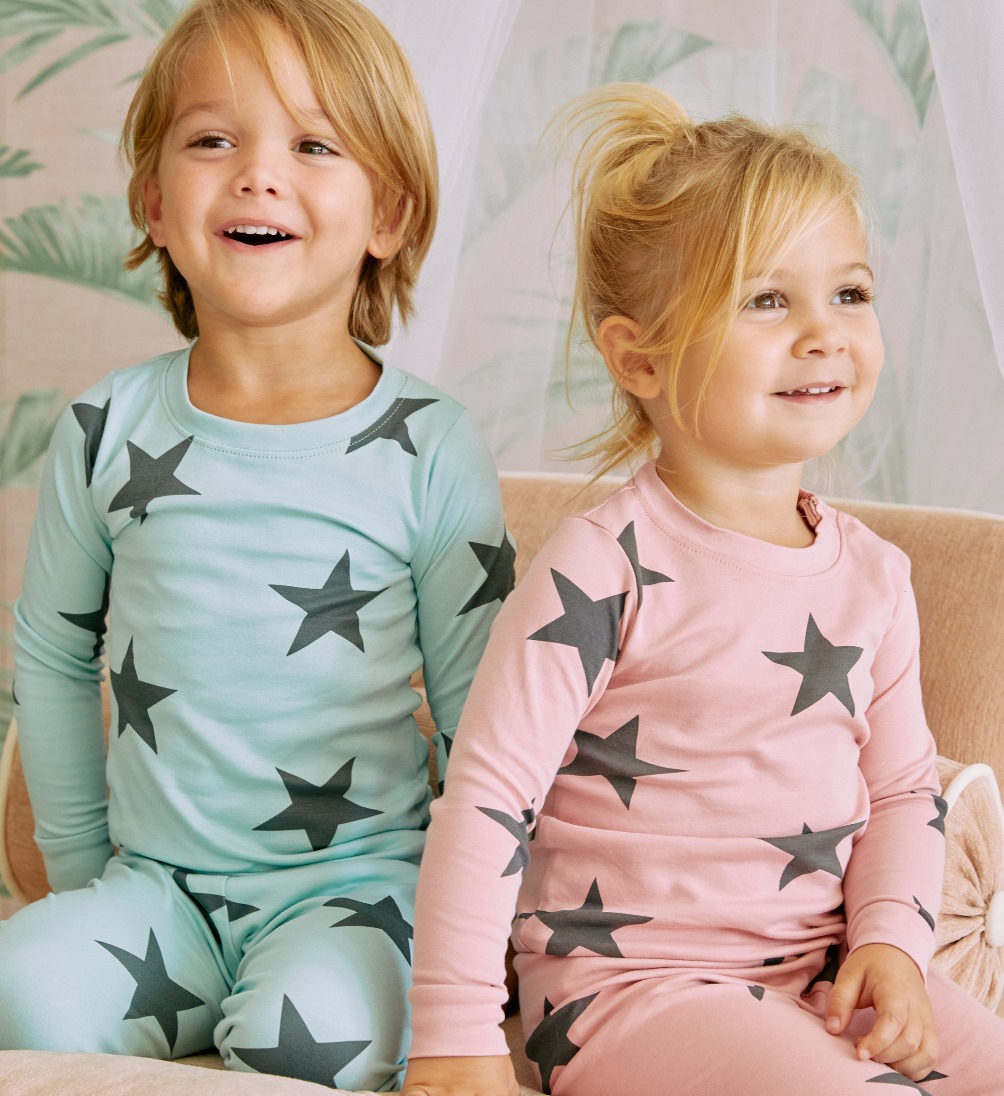 Momtastic: What is the story behind the name? 
Samantha Benson: Well, my name is Samantha and my sister is Natalie. Although she isn't my partner in the business, 'Sammy + Nat' is what everyone one called us when we were kids. We were a little team and it seemed like a good fit for the brand.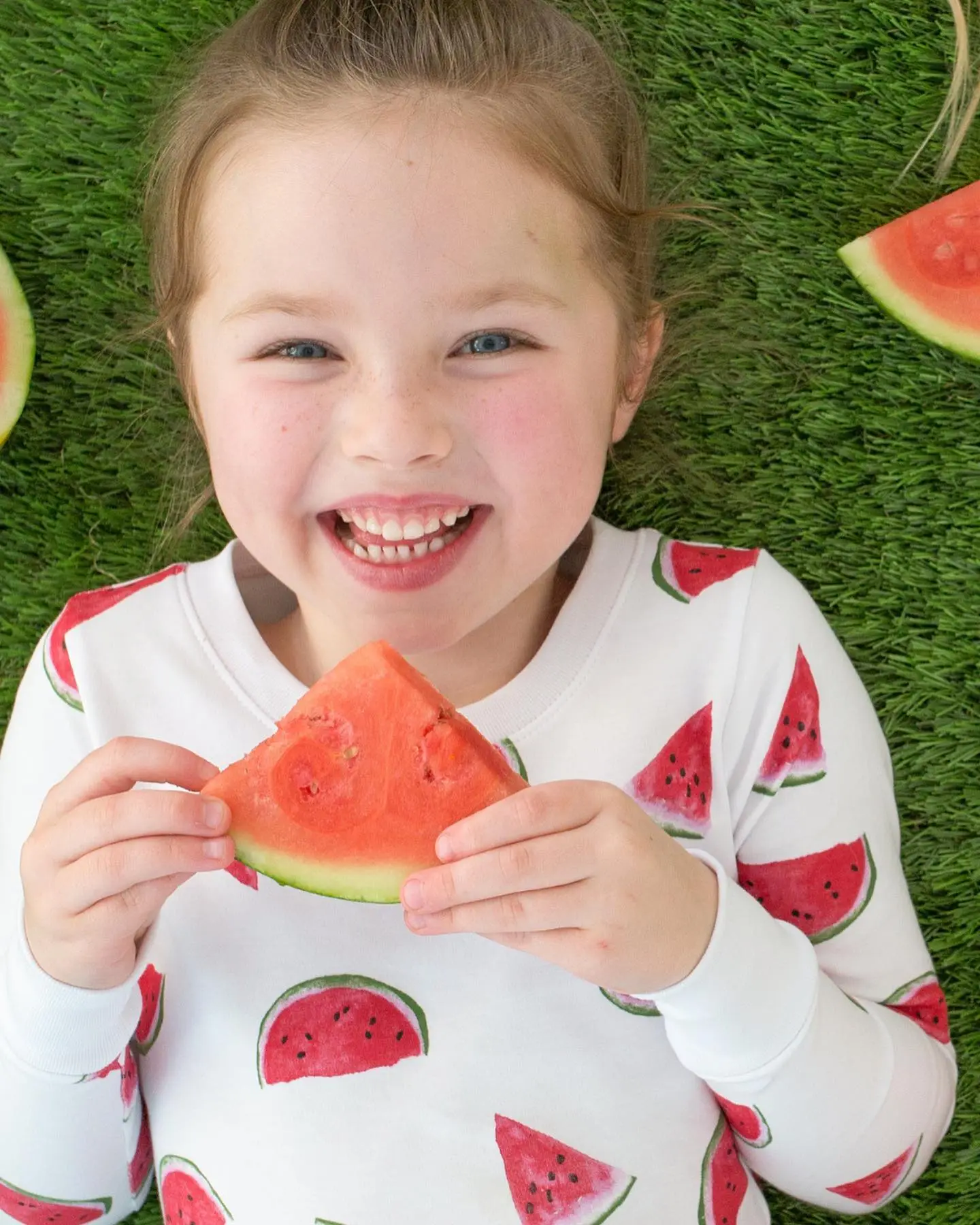 Momtastic: What have been some of the biggest challenges in growing the brand? 
Samantha Benson: Hands down Covid is the most notable challenging time. We are still navigating this "new" direction. We never worked harder in our lives and had to get very creative to re-invent ourselves and be accessible in new ways. Aside from that, there are different challenges at different stages we have gone through. In the beginning I think the hardest was after I quit my job at Michael Kors to focus on the business, I was balancing freelance work and waitressing with literally creating something out of nothing. Looking back it was such an exciting time, even though in the moment felt impossible at times.
Now we have a whole different set of challenges. As a growing company and a leader I think one of the biggest challenges is strategically looking at the big picture and building, while maintaining day-to-day efforts and dealing with everything down to gift returns and our retail store registers glitching out. We are a small team and my team works so damn hard. I wouldn't be able to do any of it without them.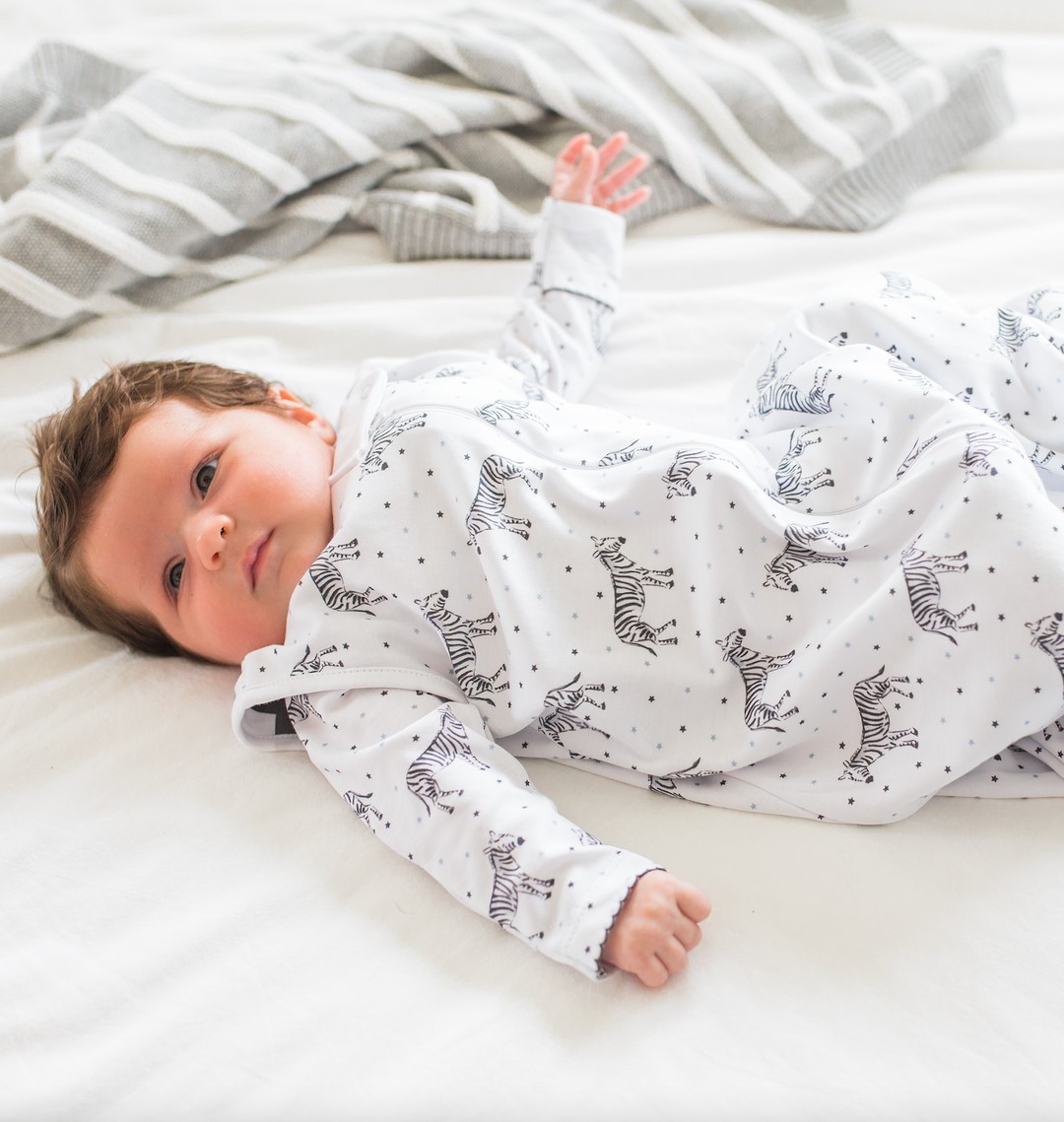 Momtastic: Your items are so soft! Can you tell us about your fabrics and how you come up with your designs? 
Samantha Benson: Oooh this is my favorite question. Sure! So our Pima Cotton is from Peru – it's native to that country's agriculture. You can sort of think of it like wine, the cotton that comes from the ground there is just different and there are only a few places in the world that produce it like that. It has really great natural benefits – its hypoallergenic, which is great for babies and kids with sensitive skin. It lets their skin breathe while also keeping cool in warmer temps and vice-versa in cooler temps. Besides the organic benefits of the cotton, we don't use any added chemicals for production. Including flame retardants – in turn we need to follow strict government sizing for our pajamas, so remember to size up!  As for the designs, it's a little bit of everything, I design some, we partner with some really talented artists like Riley Sheehey and Mer Hansen, we also buy some prints. As for themes and coming up with seasonal prints I really just go with my gut and what feels right, everything is what I love and inspired by things in my life and places I have been. We are so excited to introduce the new Spring/Summer 2022 prints!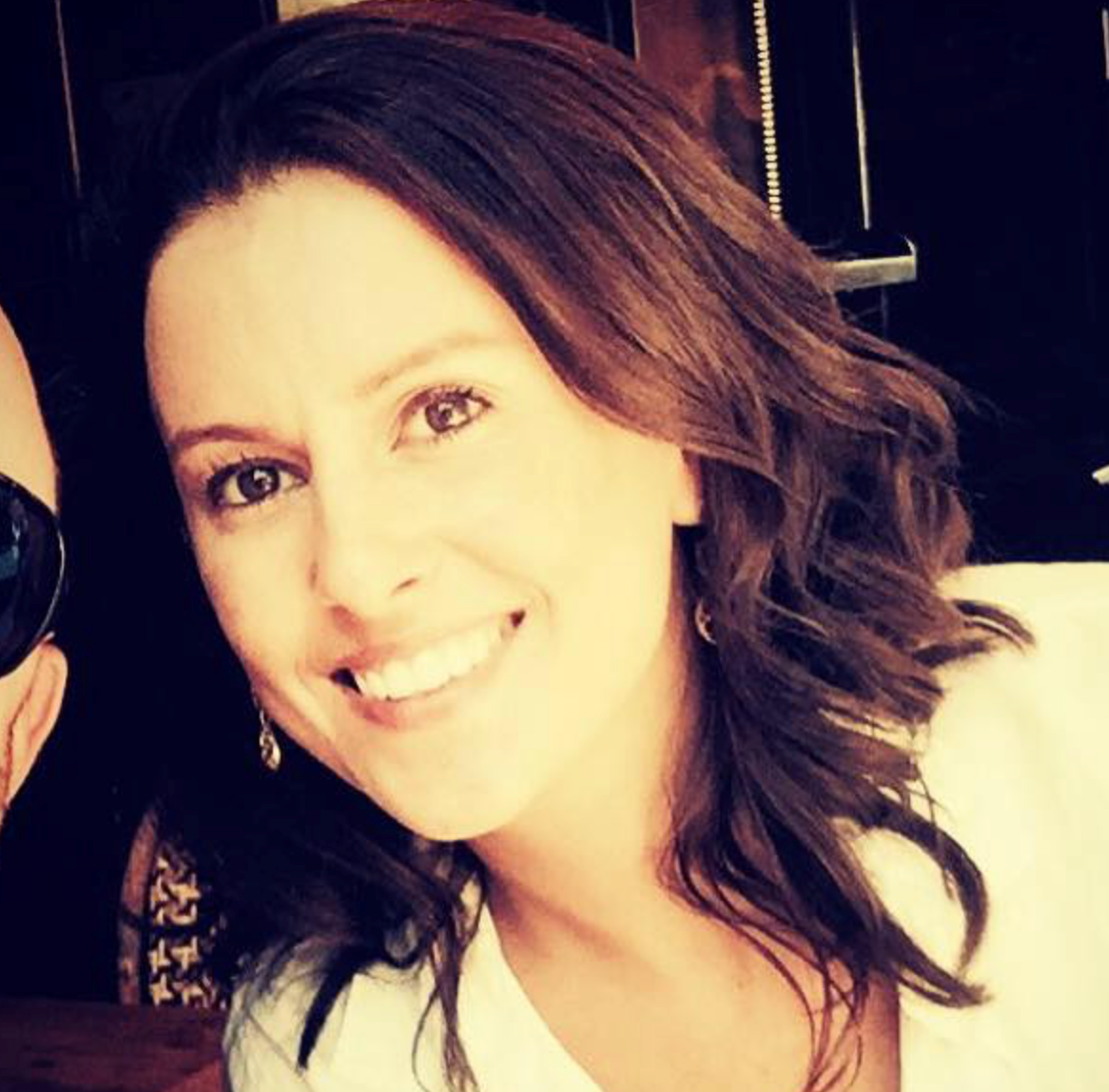 Momtastic: How do you decide on the other brands you sell on your website?
Samantha Benson: We started picking up other brands when we opened the first store in Rye, New York. I really wanted to make a true gifting boutique experience and have variety for our customers. While I knew our Pima Collection was the absolute best, I also knew that customers love to gift with additional items like a toy car, stuffed animals, maybe a cute jacket for the season. All things we didn't offer – and quite honestly it made/makes our store better. We have an edit of brands we love… no real formula to it, other than if I love it, I get it. We have really positioned ourselves as a gifting destination and our customers not only love the quality and assortment of all of our products, but also that they can come in (or order online) and get their gifts gift wrapped with a note and check it off their list.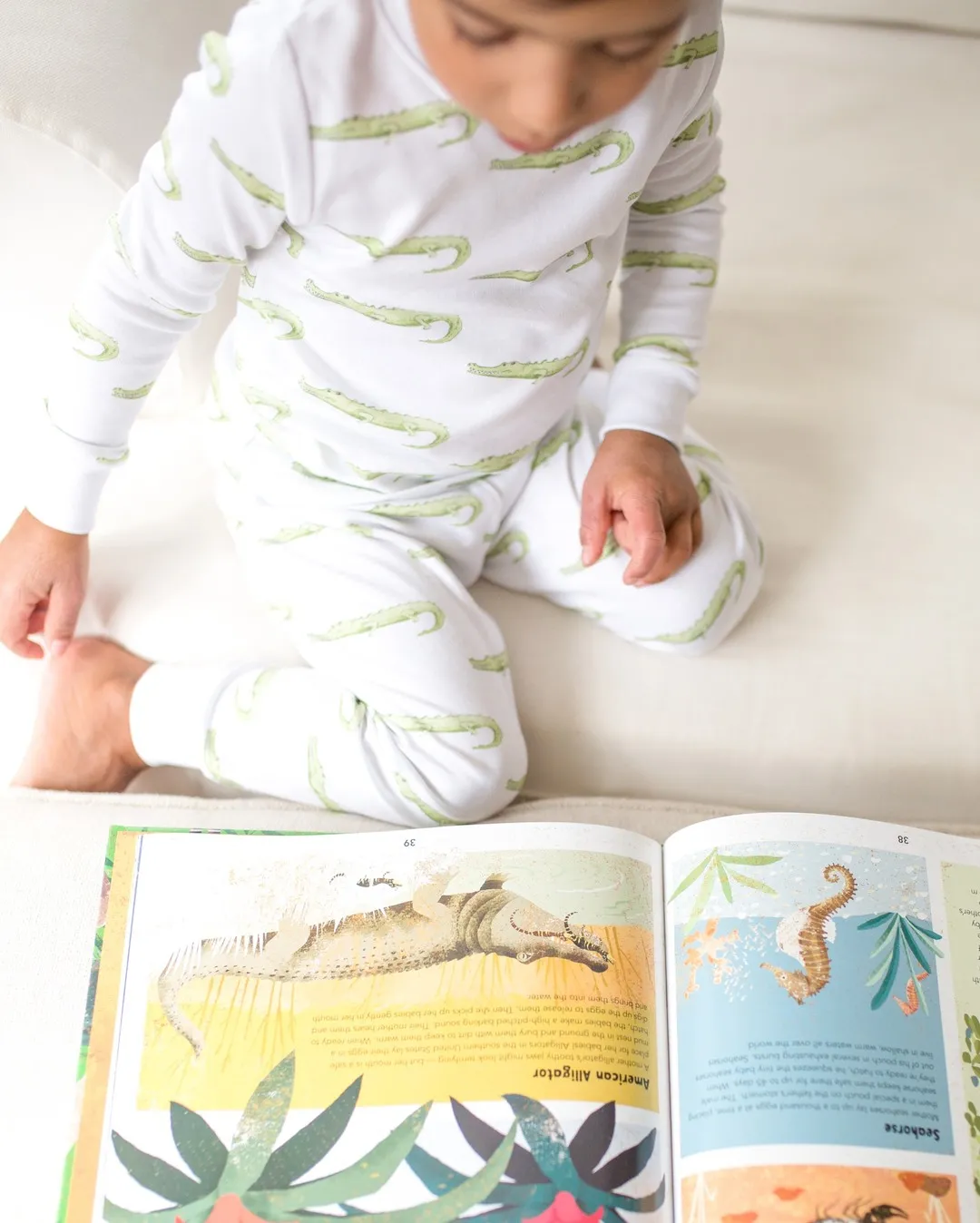 Momtastic: Anything you can share about what is to come for the brand?
Samantha Benson: YES! We have SO much coming up. We have 17 gorgeous new prints and an amazing partnership launching with Zestt organics. You can expect a gorgeous gifting collection of blankets, rattles, lovies and more, all complimenting our Pima Collection Spring/Summer 2022 themes.  Another big launch is our Sammy + Nat 'Play Collection' – this is going to be for baby and child (boys + girls) up to size 8 – a summer collection of Bubbles, Dresses, Shorts, Tees, and so much more. These will be everyday items that can be mixed and matched with the rest of the closet. It's meant to be cute and make the task of getting dressed everyday easy! Lastly, we have two summer prints coming out for the Hamptons and Nantucket where we have partnered with two amazing artists to bring our ideas to life! Stay tuned to see!