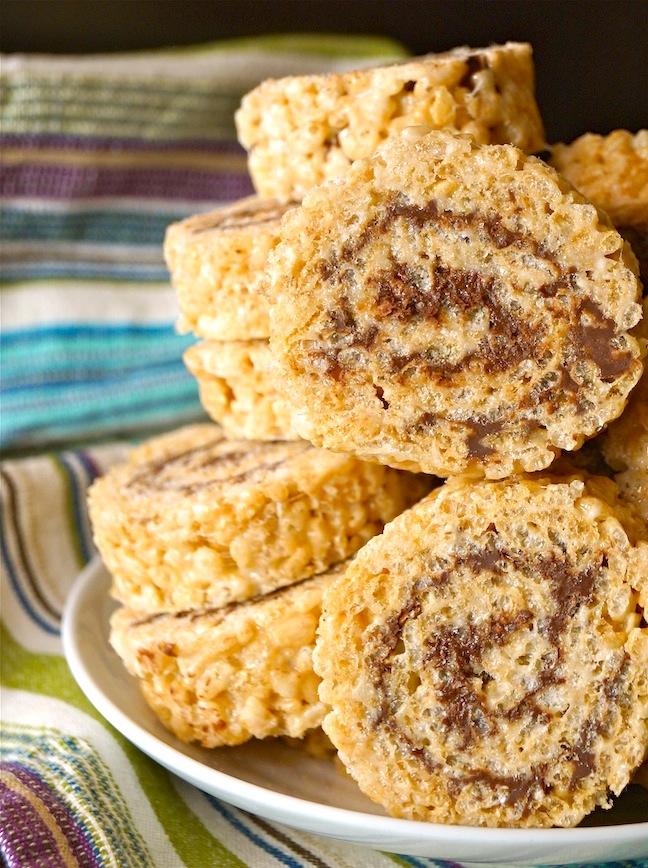 I grew up on classic variations on Rice Krispies treats, and as an adult, I love experimenting with new flavors. I've never met a kid or adult who doesn't love Rice Krispies treats, s'mores, or a mix of chocolate and peanut butter.  I combined all three and rolled them up into one scrumptious Rice Krispies S'mores pinwheels recipe.
These don't last for very long in my house. My twelve year old with Celiac disease especially loves it, and it's so simple to make it gluten free for him. (Note: Not all rice cereals are gluten free, so just be sure to check the ingredients if it's important to you.)
I keep all the ingredients for these easily on hand, and anytime I need to make a last minute dessert for a party, these are almost always my go-to.
RELATED: Fairy Bread & More Rainbow Desserts My Kids Are Obsessed With