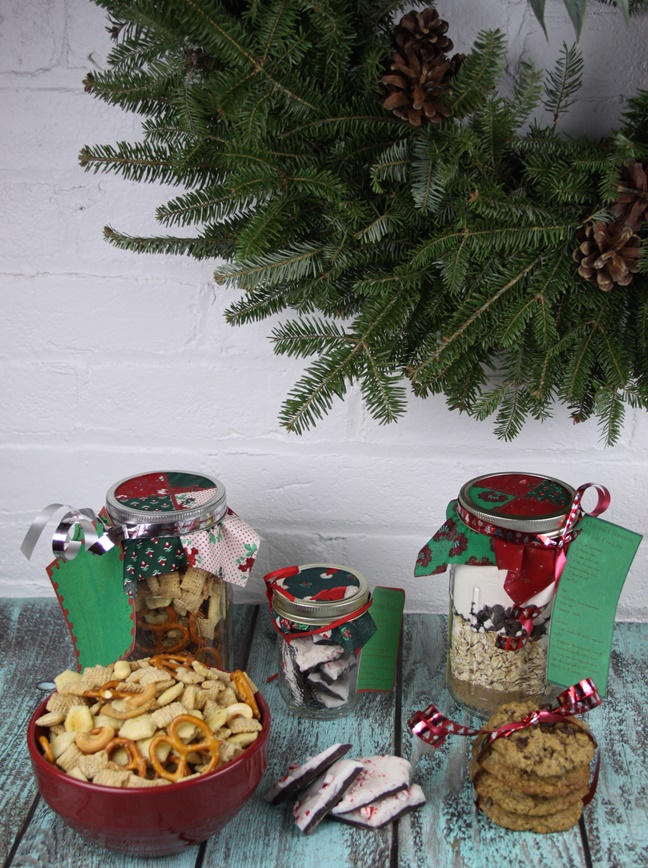 I'm always looking for low cost, simple gift ideas for neighbors, friends, and even some family members. I love creating edible gift ideas I can give in a jar. They're always a hit. Here are three of my favorite gift in a jar recipes to give. These recipes also include a printable version so the person you gift it to can make their own if they decide they want more.
Oatmeal Chocolate Chip Cookies in a Jar Recipe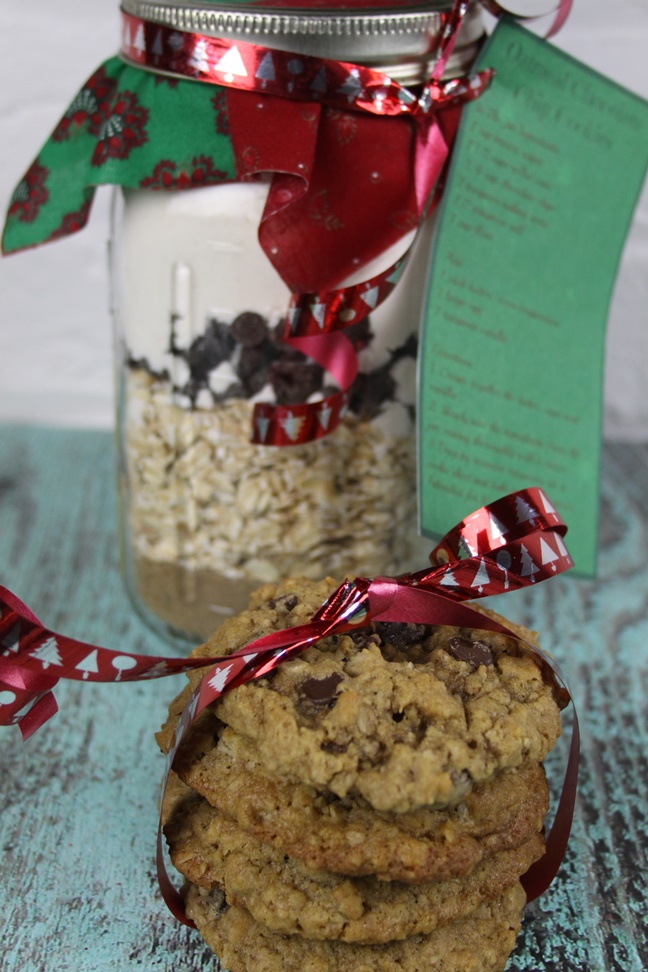 These cookies always remind me of my mom's favorite homemade cookie recipe! Who doesn't love old fashioned oatmeal chocolate chip cookies? Layer the jar ingredients into a quart jar, then bake up a batch to take along. Give your friends and neighbors a jar of ingredients to make their own, and some already baked cookies so they know what they're getting. 
Printable Oatmeal in a Jar Recipe Card (right click and save to your computer)
In the Jar Ingredients:

brown sugar: 1 cup
rolled oats: 1½ cups 
chocolate chips: ¾ cup 
baking soda: 1 teaspoon 
salt: ½ teaspoon 
flour: 1 cup
Add:
butter, room temperature: 1 stick 
egg: 1 large
vanilla: 1 teaspoon
Directions:
Step 1: Cream together the butter, eggs, and vanilla.
Step 2: Slowly add the ingredients from the jar, mixing thoroughly with a mixer.
Step 3: Drop by rounded teaspoons on a cookie sheet and bake at 350 degrees Fahrenheit for 10 minutes.
Next Page: Mint Chocolate Bark Recipe