servings: 4
prep time: 15 minutes
cook time: 30 minutes
total time: 45 minutes
Ingredients:

4 green Anjou pears
¼ cup dark brown sugar
1½ teaspoon freshly grated ginger (or 2 teaspoons ground ginger)
½ teaspoon vanilla extract
¼ teaspoon grated nutmeg
pinch of sea salt
1 cup spelt flour (or whole wheat)
½ cup old fashioned oats (not instant)
¼ cup dark brown sugar
½ cup ground nuts (walnuts and almonds)
½ teaspoon cinnamon
½ cup butter (room temperature)
Preparation:

Step 1: Preheat oven to 350 degrees.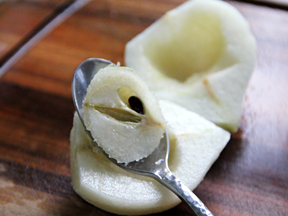 Step 2: Peel and core pears using a spoon, or melon-baller. Chop pears into 1 inch chunks.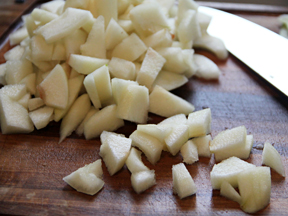 Step 3: In a bowl, toss chopped pears, brown sugar, grated ginger, vanilla extract, nutmeg, and sea salt together.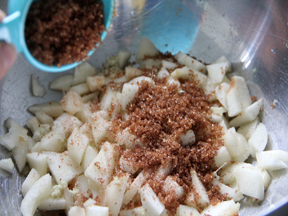 Step 4: Transfer mixture to a 9 inch round baking dish.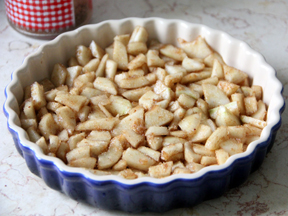 Step 5: Cut room-temperature butter into cubes.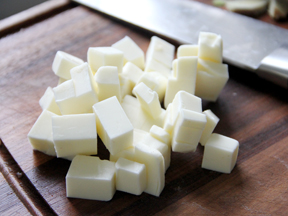 Step 6: In a bowl, mix together flour, oats, sugar, nuts, and cinnamon.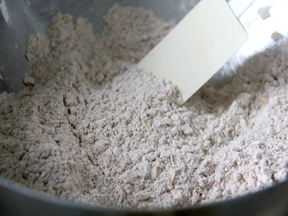 Step 7: Add cubed butter to flour mixture.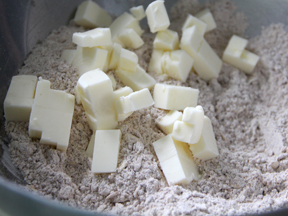 Step 8: Using your fingertips, rub butter into flour mixture, until large crumbs form.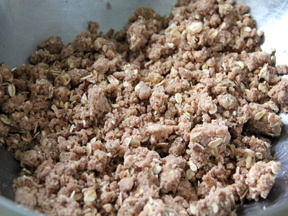 Step 9: Evenly pour crumb mixture over pears.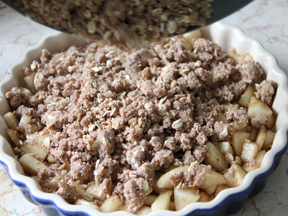 Step 10: Bake for 30 minutes, until top is golden brown and pears are bubbly. Serve with yogurt, or vanilla ice cream, or plain!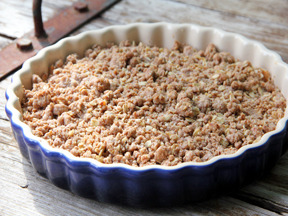 Want more winter recipes?
Find more recipes from Karen Biton-Cohen at K. abc Food & Photography.