There's nothing better than the smell of cinnamon rolls baking in the morning, except maybe the smell of coffee early in the morning. However, most cinnamon roll recipes are very involved and require time to proof the dough. Unlike traditional recipes, I learned how to make no yeast cinnamon rolls! Even better, I learned how to bake cinnamon rolls in an Instant Pot for easy baking! This small-batch recipe is so easy to make that you'll want to bake no yeast homemade cinnamon rolls every weekend now.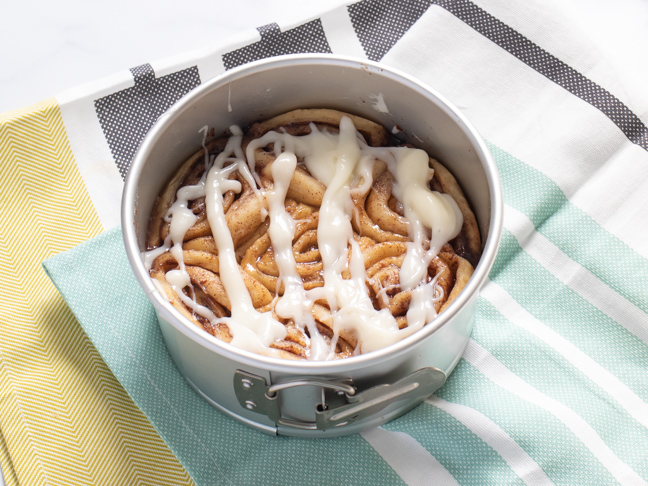 Making no yeast cinnamon rolls does change the dough texture BUT not in a bad way. They still bake properly and result in fluffy, sweet and buttery cinnamon rolls. However, I have not tried this no-yeast recipe with a traditional baking method. I have also not tried baking other types (including store-bought) cinnamon rolls in my Instant Pot, so cooking instructions may vary. I find this no-yeast cinnamon roll recipe very useful if you're intimidated by yeast recipes. Plus, when you don't have yeast in the house, you can still enjoy homemade cinnamon rolls!
Topped with a simple cream cheese icing, these Instant Pot cinnamon rolls take only 25 minutes to cook and NO rising or proofing time! For best results, make sure to enjoy the cinnamon rolls fresh from the pan.
How to Make No-Yeast Cinnamon Rolls In An Instant Pot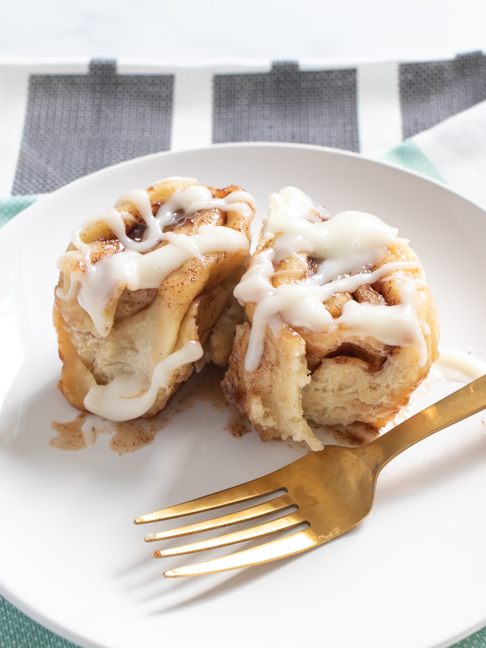 Here's how to make cinnamon rolls in your Instant Pot without any yeast!