Your child can learn a lot by doing household chores. Helping around the house helps kids understand the value of household chores and the effort it takes to get things in order. It even helps in boosting their self-esteem. There is no right or wrong age to make your kids learn a few daily house chores. But if your kid is 10 years old or above, you should assign them essential house chores to help them become efficient adults. And if you are wondering which household chores are advisable for such an age, then worry not; we have a list of a few tasks that your kids will enjoy doing daily.
1. Doing the Dishes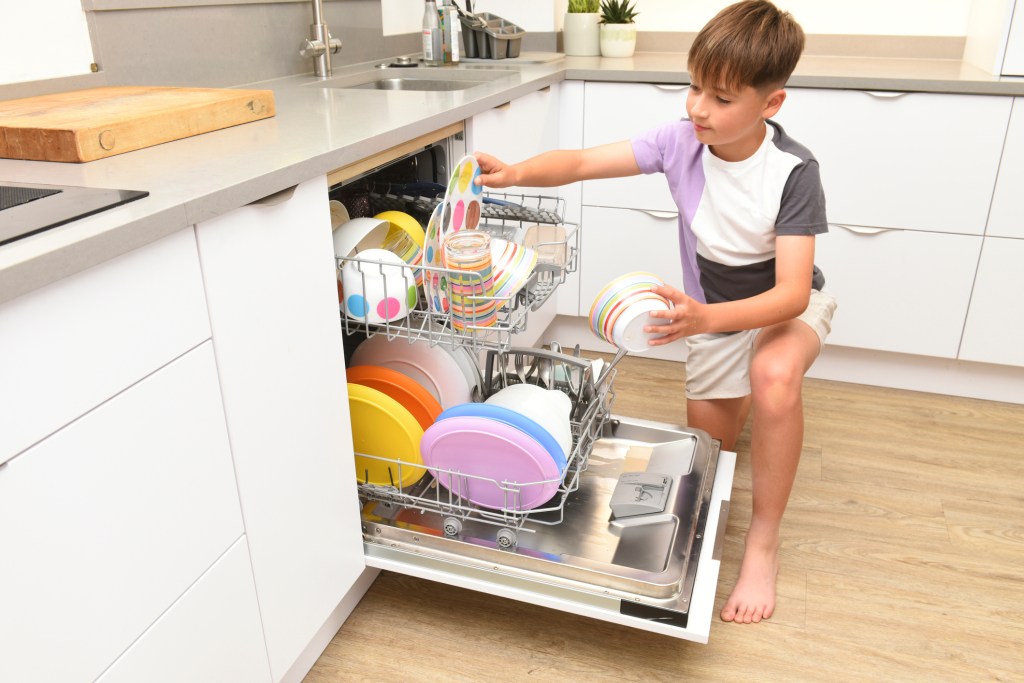 Be it loading it in the dishwasher, unloading the squeaky clean utensils, or wiping them dry, ask your little helper to put away the dishes. Make sure you first remove any sharp objects or any expensive crockery from the machine to avoid any mishappenings. 
2. Putting Away the Laundry
Tell your kids to wash their laundry in a machine or by hand. You can even teach them how to operate the machine and how to segregate the clothes based on color and material. Do supervise your kids for the first couple of times when they operate the washing machine. 
3. Folding Clothes 
Ask your kid to fold their washed clothes and put them in order in their wardrobe. Teach them some easy folding techniques or get them a cloth folder board to make the whole process even more fun for them. 
4. Watering the Plants
Kids love to play with water. So, why not make use of it? Teach your kids how to water plants properly and how to take basic care of them. If you can, get those cute gardening tools for your kids to get them interested in the task. 
5. Going Shopping 
And more specifically, grocery shopping. Ask them to run basic shopping errands like bread, milk, fruits, vegetables, etc. Not only that, tell your kids to put away the groceries in their respective places. 
6. Setting the Table
Do not ask them to place hot dishes on the table. It might be a bit dangerous. Instead, ask them to put placemats, plates, glasses, and water, among other things, on the table. Let them clean up after the meals and wipe the table as well.
7. Vacuuming Floors
Ask for your kids to lend you a hand in vacuuming, mopping, and even sweeping. Make sure the vacuum is easy to operate and handle for your child. And keep an eye on them to see if they can reach those pesky corners or not. If not, tell them the trick for that.
8. Keeping Their Room Tidy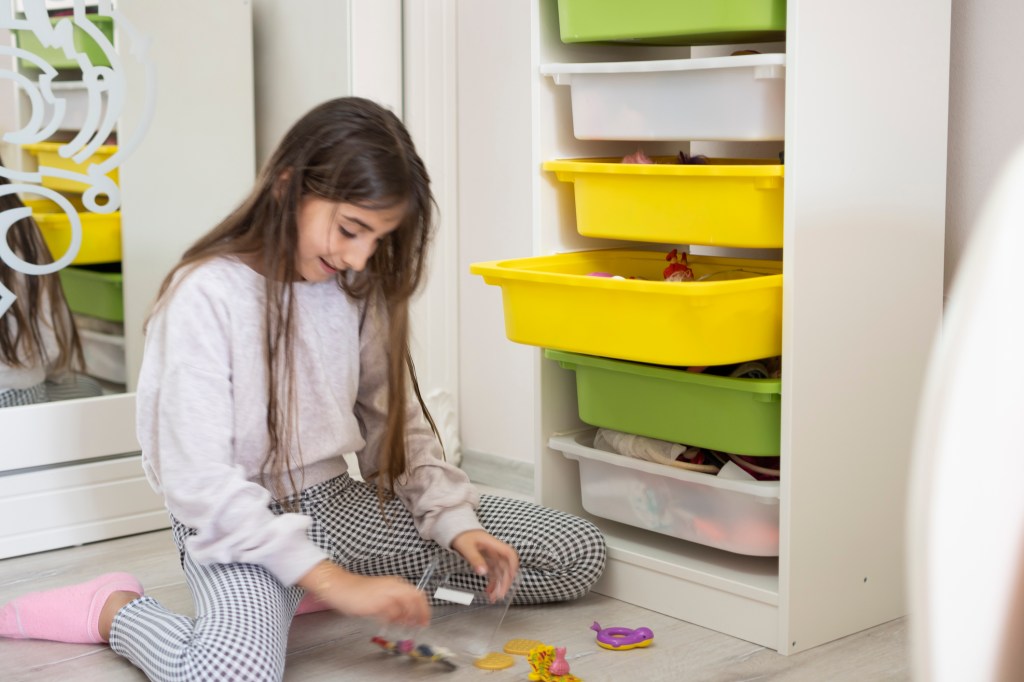 Not many kids love to make bed in the morning, but try to incorporate this habit in your child. Encourage your child to put away their toys and books for a calmer environment. 
Your kid will be disinterested in doing the household chores for the first couple of times, but with daily encouragement, they will soon love helping you around the house.
You can also read The 10 Best Family-Friendly Activities in Cedar Rapids, Iowa