It may not have been the best way to introduce my son to sugar, but it was certainly the most memorable way. After attending one of the Milk Bar Birthday Cake Classes in New York City (offered in L.A. as well, and there is also a book), I couldn't stop myself from sharing a piece with my one year old. The recommendation is to avoid added sugar until a child is two, which was my goal, but I figured I couldn't let this delicious creation not be enjoyed by all. Needless to say he went totally nuts when the small piece I had cut for him was gone…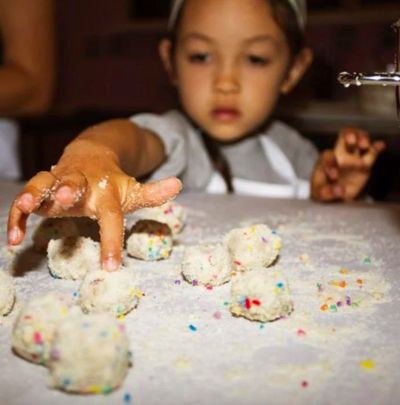 So what exactly is this Milk Bar class? You probably know the now classic Milk Bar Birthday Cake. It's a global phenomenon that is so popular people even opt to have it served on their wedding day. While Milk Bar does have a book that breaks down exactly how to make it, it's very, very time consuming. Their baking class breaks it down in a way that is super fun and engaging while also being informative. Basically they take away all the tedious parts by doing the ground work for you.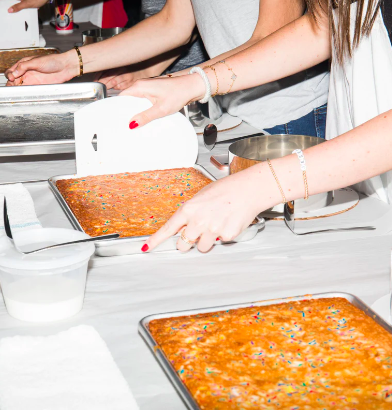 The sheet cakes and various fillings are pre-made so that you can focus on the fun part – assembling. I loved being able to control how much of each layer I wanted (for me, more was always more) and there are a good number of "accessories" needed to build the towering cake, all of which were provided. While I can't see myself ever making the cake from scratch – it took two hours just to make it in the class! – they teach a bunch of tips and tricks along the way for those that do (they can also be applied to other baking endeavors).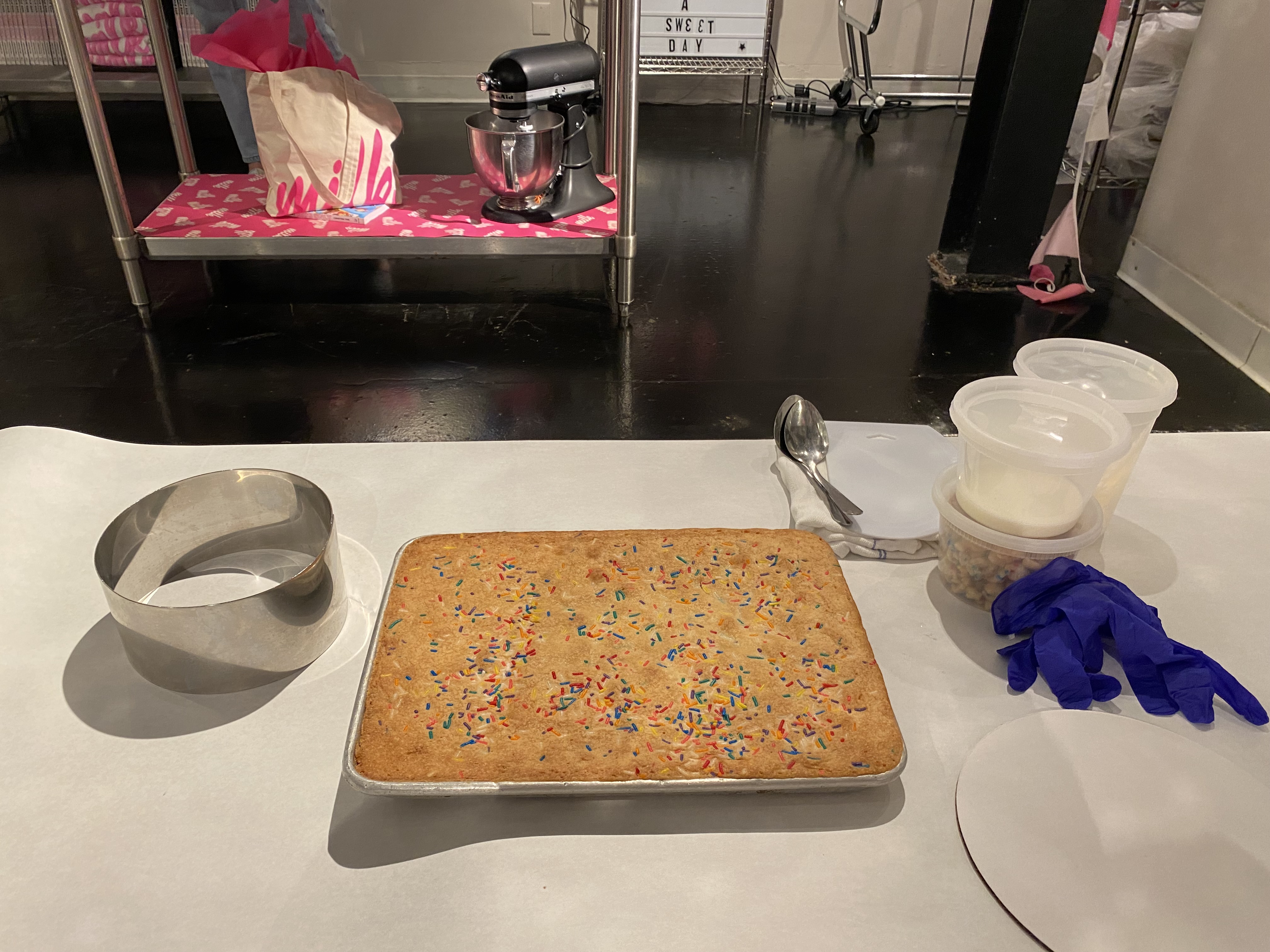 You can eat everything throughout the class (so come hungry!) and they'll give you a hair tie, which is a signature of Christina Tosi, the founder of Milk Bar. Alternatively, if you don't want to get your hands dirty the actual Milk Bar store (located in the same place as that class) has Build-A-Cookie and Build-A-Cake stations where bakers can assist in creating a dessert for you (these slots must be booked in advance just like the baking classes).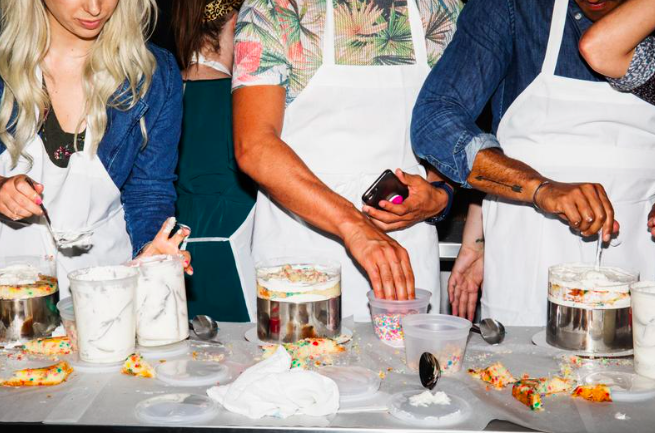 But back to the baking class. What I thought was one of the coolest parts was when we learned how to turn the cake scraps into cake balls! No sugar-y crumb was left unused and that's something I will be applying to other cake making endeavors.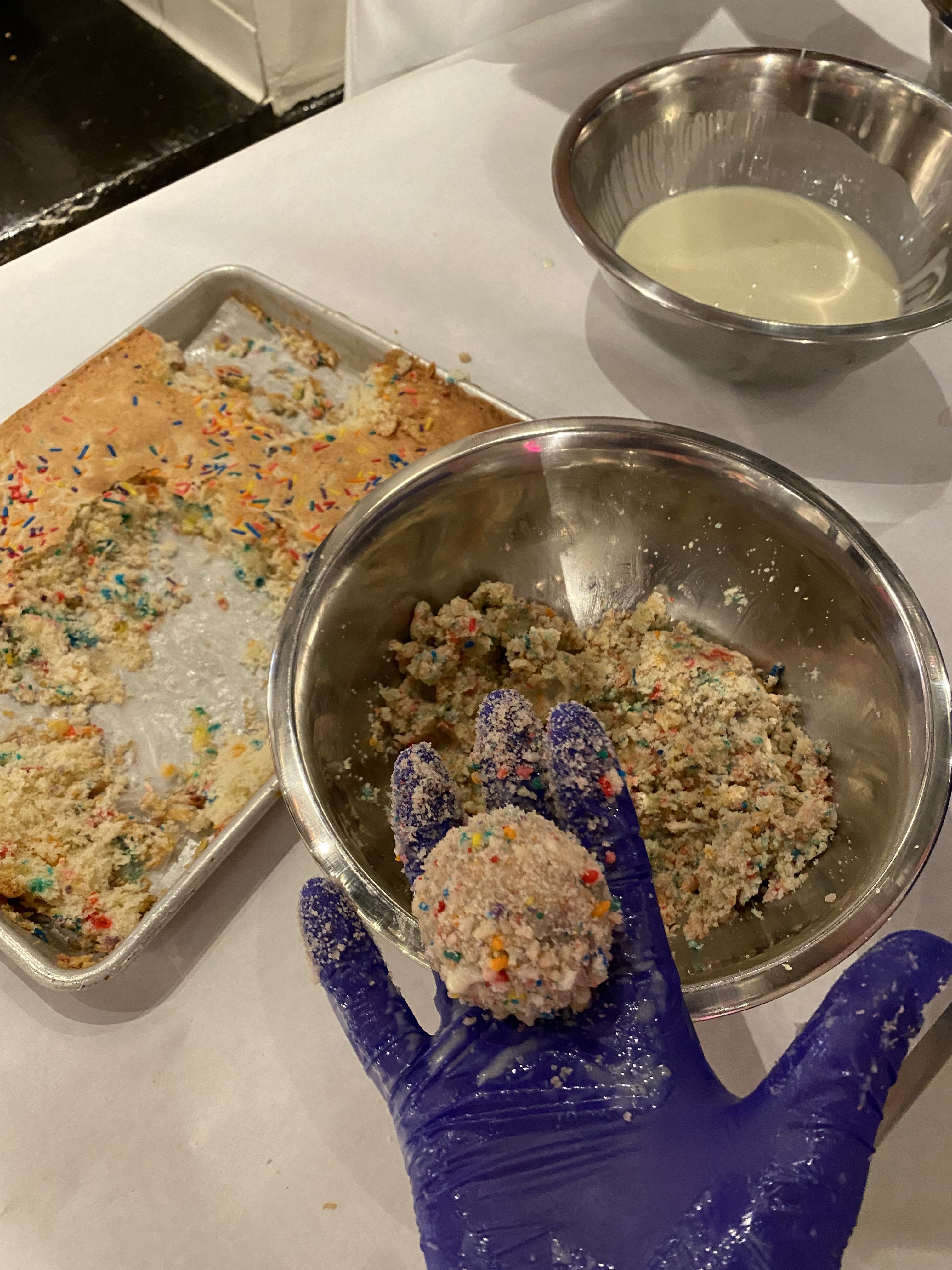 I could not recommend this class enough. It's an amazing, unique and totally memorable family activity. That said, given that everyone leaves the class with a cake and a bunch of cake balls, it's not something you should do unless you have a gathering or upcoming party… or a lot of freezer space. Before a birthday or Thanksgiving, for example, the class is fantastic. If you're not flexible with your dates, however, it's worth underlining that the cakes freeze incredibly well.