Kristen Callahan is the mom and founder behind the luxurious yet livable children's wear brand, Byrne & Bittle. With an impressive career in fashion that includes working at powerhouse brands like Celine and Alaia it's little surprise that there's an incredible sophistication to the brand's beautifully made clothes, which Callahan says is inspired by "European countryside nostalgia."
We chatted with the entrepreneur about how her beautiful new brand got its start, mommy must-haves and more.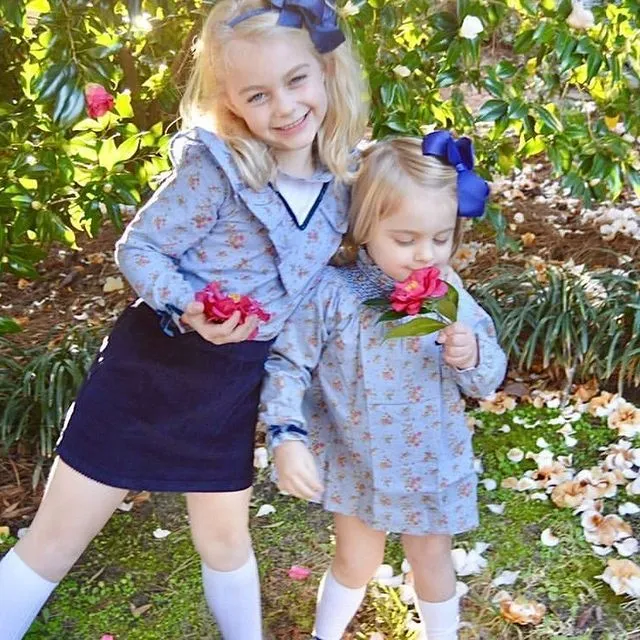 Momtastic: Can you tell us a little bit about your background before becoming a mom?
Kristen Callahan: Before becoming a mom, life for me was all about "work hard/play hard". There were two things to balance: my career and my personal life. I've worked for 10+ years in the luxury fashion industry in New York City, for top fashion houses in the world such as Celine and Alaia on the corporate side of the businesses. I love my work and have put a lot into the career that I've built, so I plan to continue that path even after having children, however there is now a third piece of the balancing act each day: raising them! Having children really shifted the way I view the world and my priorities, as I assume it must for all parents.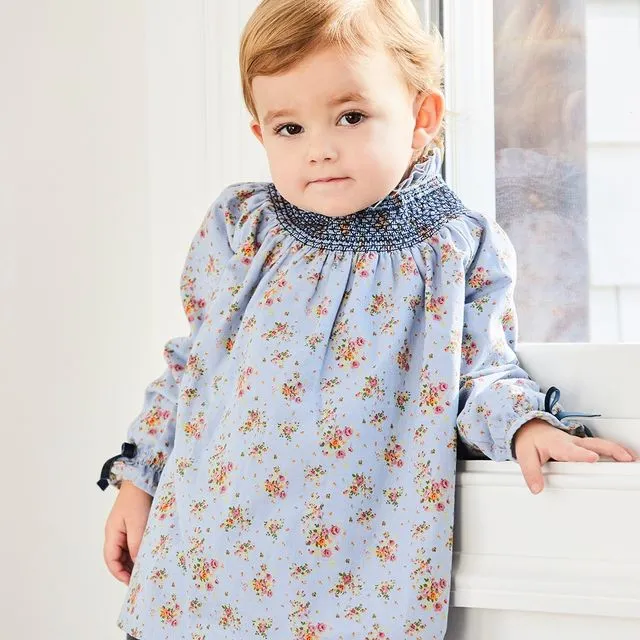 Momtastic: Can you tell us a little bit about your business and how being a mom inspired it?
KC: I was honestly surprised at the limited options I found when trying to dress my daughter. Here I am, fashion by career and so excited to dress my little mini-me, and then I found nothing that fit the bill. I wanted timeless pieces, that felt heirloom and I'd love in photos for years, but stylish too. I was living in the countryside at the time due to Covid, so on our morning walks each day this vision of the brand came to me, a European countryside feel but with a bit of a fashion edge. I literally started dreaming about it or staying up at night thinking about it so I had to eventually take pen to paper, and little by little the brand was created.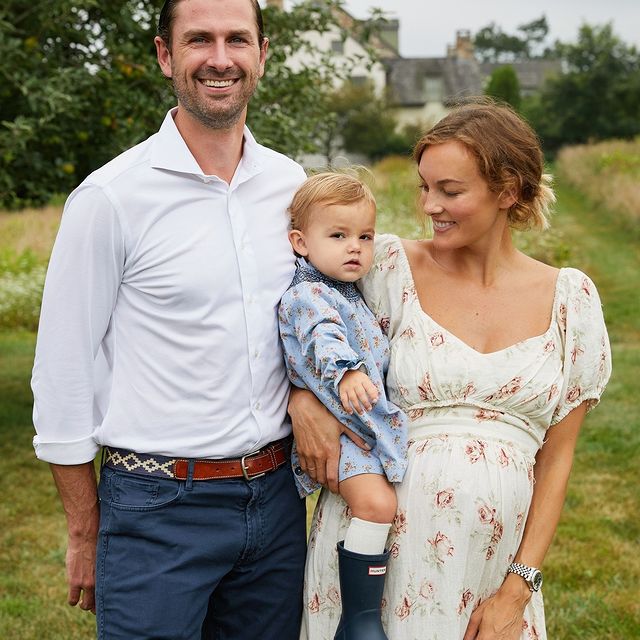 Momtastic: It's not easy to balance running a business with being a mom – any tips or tricks? 
KC: It's all about structure. I have dedicated time for family, for work, for my kids or for my husband, for wellness each day. Some days may be structured for one activity more than the other as needed, but I've planned it that way.  I also have a to-do list app for absolutely everything that comes to mind (it may say "order diapers" and "send growth plan to CEO" right next to each other, haha). And final piece of advice, which is one that I've recently re-learned: focus on enjoying every moment rather than getting through it because the to-do list is so long…the to-do list is never going away and the babies do grow so fast (it's true what they say!).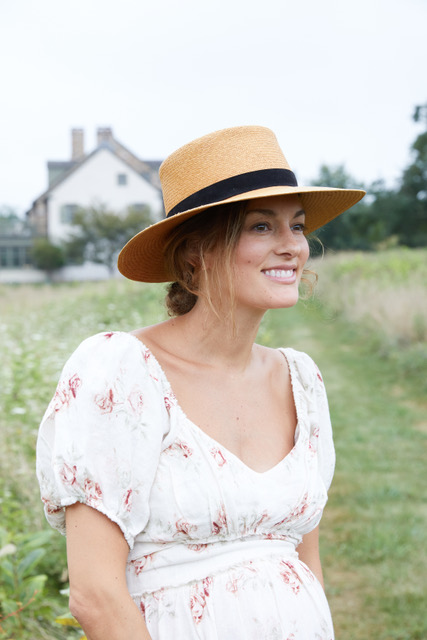 Momtastic: What have been some of the biggest challenges when it comes to the business? 
KC: Appropriately after the previous question: balancing it all.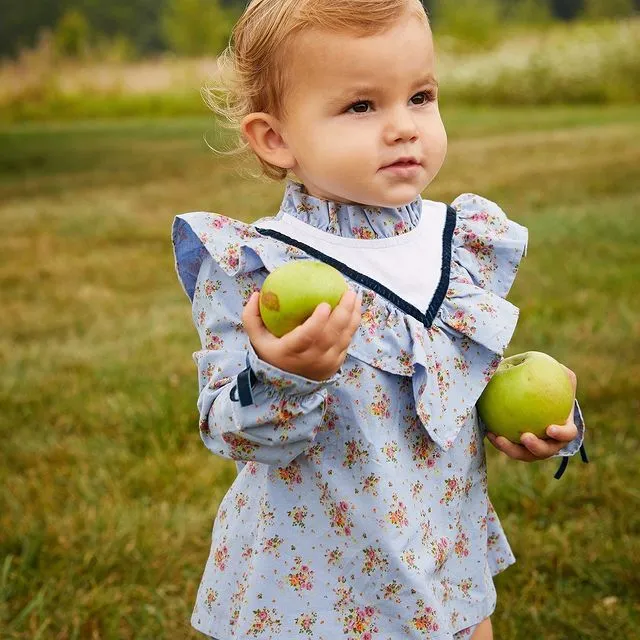 Momtastic: At any point did you think about giving up? If so, what kept you going? 
KC: Yes, when I felt I wasn't giving it the attention it needed. But only for a second, then I realized I started this to be fun and playful, not stressful, so I kind of re-shifted my view on it. I will design and put beautiful product out there and let it grow organically as it seems to be doing on it's own already! I will always keep it fun and light, because that's what the brand is supposed to represent.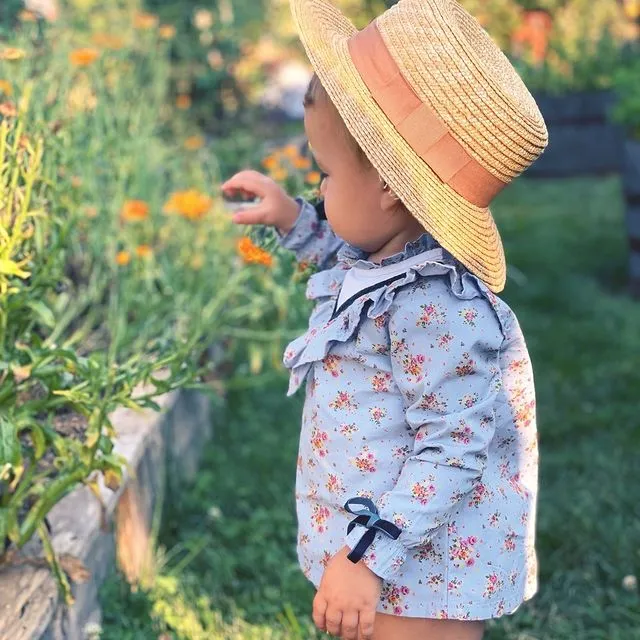 Momtastic: Can you tell us, in general, some of your favorite parenting must-have items? 
KC: We love the Hatch Sound Machines, we have them in both of our kids rooms and I think they literally get sleepy at the sound of them. And the comfy fleece Halo sleep sacks, my daughter still wears the toddler version and I know she's warm and cozy all night.