If you're looking for truly adorable mommy and me styles, checkout LĒ•LĀ•LŌ… I am nothing less than obsessed with this denim jacket!
Besides clothing, the brand also stocks jewelry and other accessories and, because there's a focus on "mommy and me," there are a ton of pieces that would make great gifts. Founded in 2020 by mother Lisa Morris who felt something special when she matched with her own children, LĒ•LĀ•LŌ was started mid pandemic and the growing business is already sold by over 80 retailers across the country.
We chatted with Morris about how she got her start, what she has learned along the way about balancing motherhood with career and some of her parenting must-haves.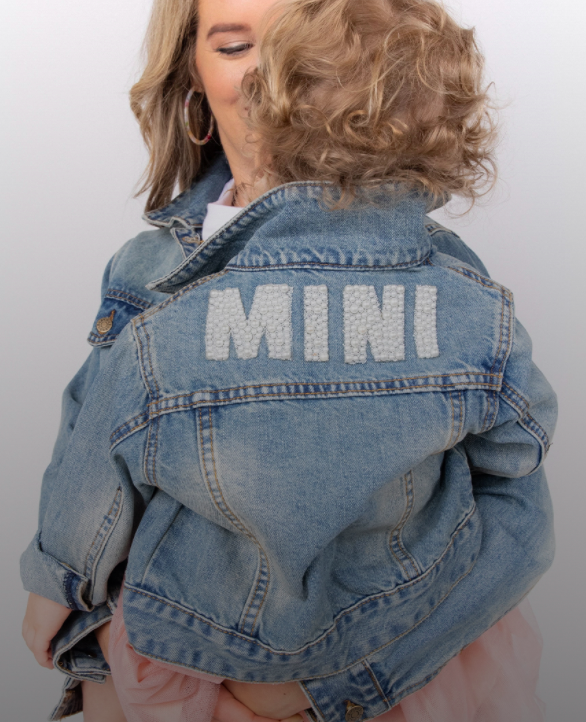 Momtastic: Can you tell us a little bit about your background before becoming a mom?
Lisa Morris: After graduating college, I moved to NY and worked in the fashion industry in the luxury wholesale sector. That is where my curiosity and passion for retail brand development actually began. After spending 5 years in New York, I moved to Atlanta and because the fashion industry was not in Atlanta, I relied on my Corporate Communications degree and secured a marketing account management job. I then met my husband who pushed me to follow my passion and we started our own gifts + accessories brand. Shortly after we married, the girls came and so begins the story of LĒ·LĀ·LŌ.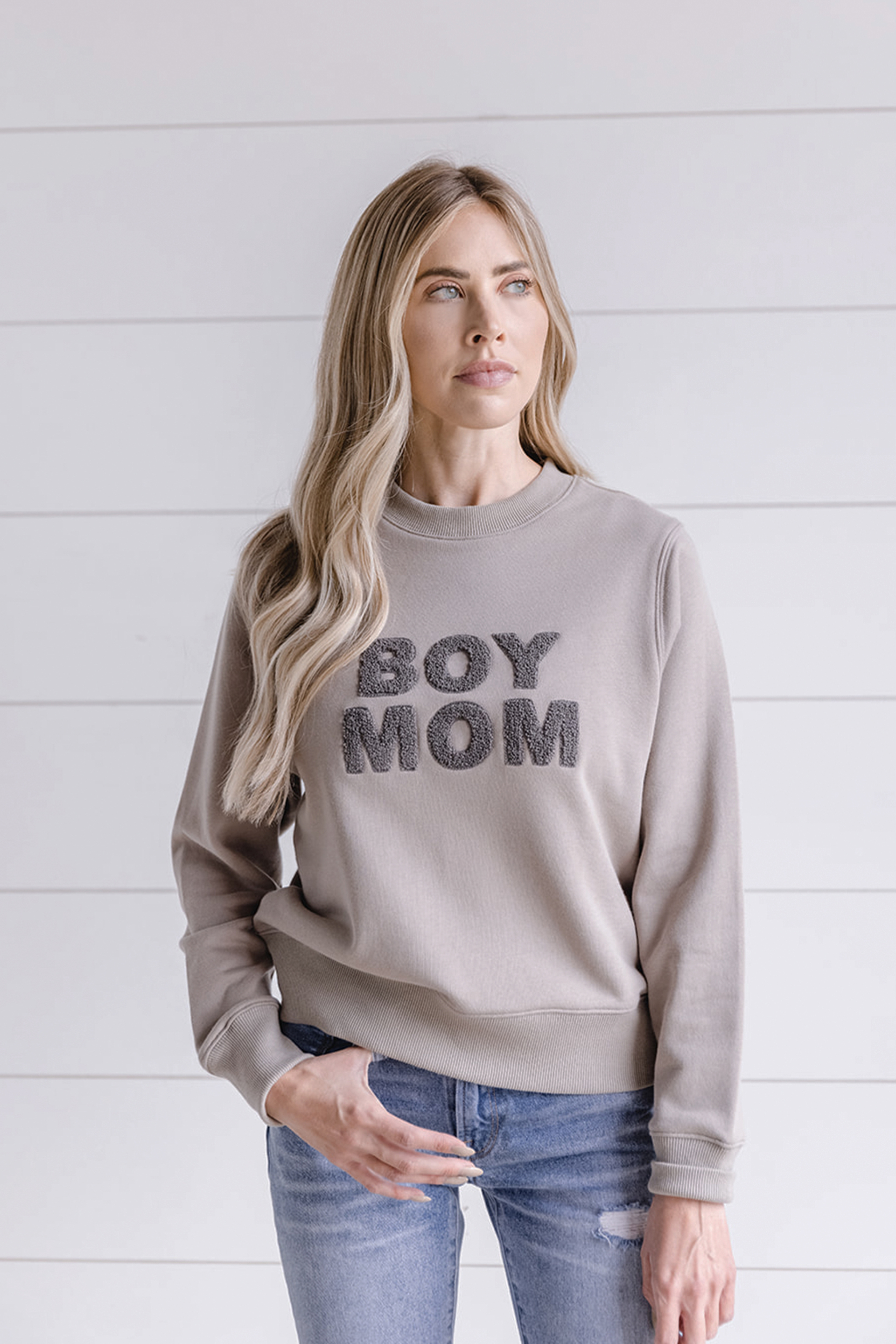 Momtastic: Can you tell us a little bit about your business and how being a mom inspired it?
Lisa Morris: My business is everything about being a mom. My girls are the reason for the brand – it was out of searching for products that I wanted for them that I found the need for developing our brand. LĒ·LĀ·LŌ was created with the modern-day mom in mind and designed to perfectly intersect where traditional meets style. From denim jackets to the perfect little black dress, to accessories and gifts in between – each piece is carefully crafted to help moms experience the joy in the practical and the extraordinary moments of motherhood.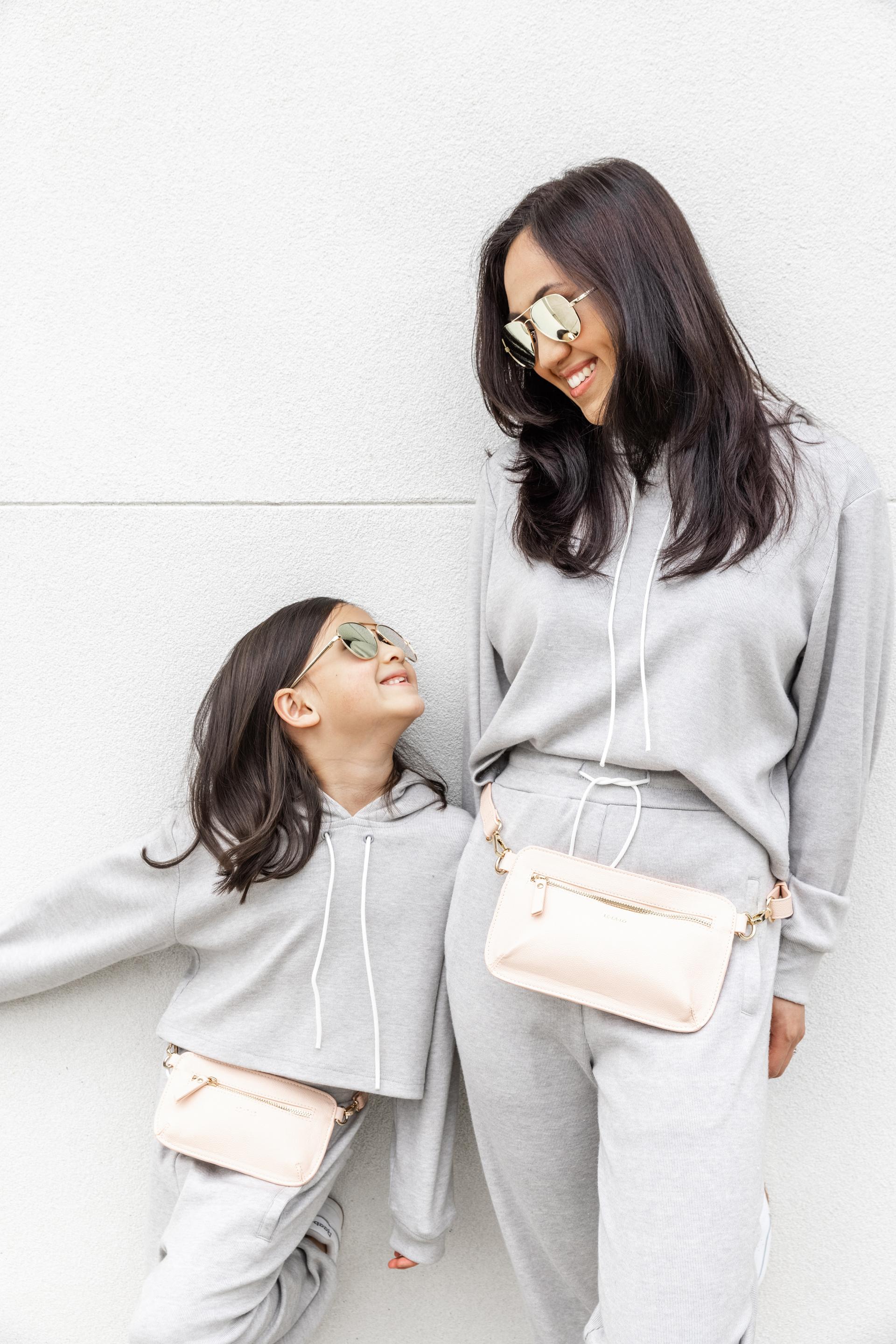 Momtastic: It's not easy to balance running a business with being a mom – any tips or tricks?
Lisa Morris: My girls are at the age where they must have your undivided attention, it was different when I could just put them in a swing or bouncy and just work, now they require interaction. You have to establish shut off periods for both. For instance, when I leave the office, I go pick them up from school and in between then and dinner – that time is for them, I do not focus on anything work related until I put them into bed. I've tried pulling out my phone or laptop while they are running around and interrupting me and the truth is, something always suffered – either an email I was sending or me missing something amazing they just did. So as best as I can, I try to establish cut offs.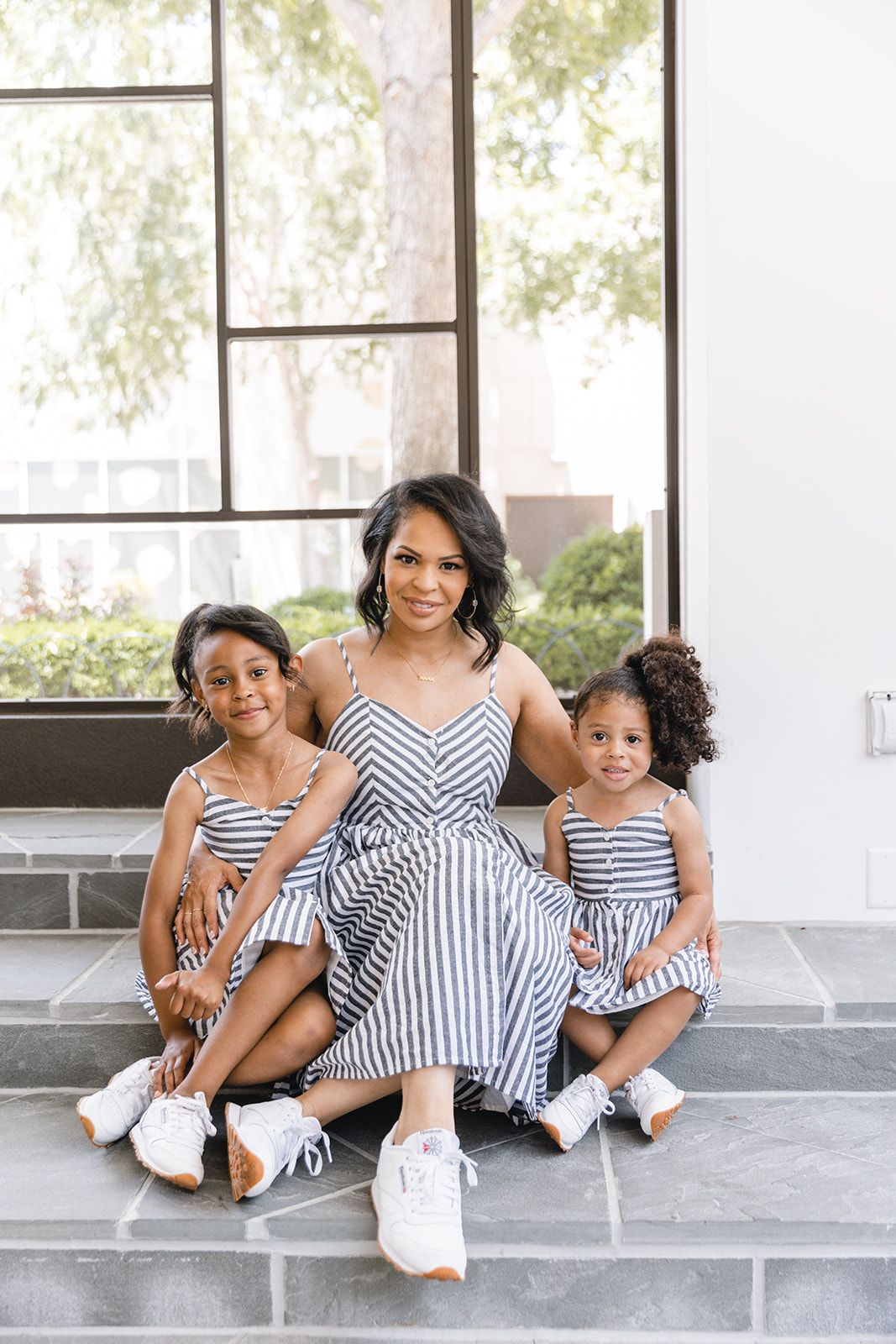 Momtastic: What have been some of the biggest challenges when it comes to the business?
Lisa Morris: I feel like when you have a business in retail, the 4th quarter of the year is the most stressful from a business perspective and the most magical from a holiday perspective. A lot of the magical moments can be overlooked, rushed through or not even acknowledged because it's the busiest time of year for your business. It just so happens that all of our birthdays fall within that 4th quarter so just trying to be in those moments and appreciating all that we work so hard for without skipping a business beat, can be a challenge for our family.
Momtastic: At any point did you think about giving up? If so, what kept you going?
Lisa Morris: Oh my goodness, I feel like that's always a thought in the back of any small business owner's mind. I don't know if that will ever change because as you grow your business, new issues will always arise that will always challenge you. But, for me, the passion for our business' success always pushes me through. There is always a small win just around the corner that pushes you through those thoughts and helps you survive another day. I think that once the passion is gone, it's easy for a small business owner to give in to that lurking thought of throwing in the towel.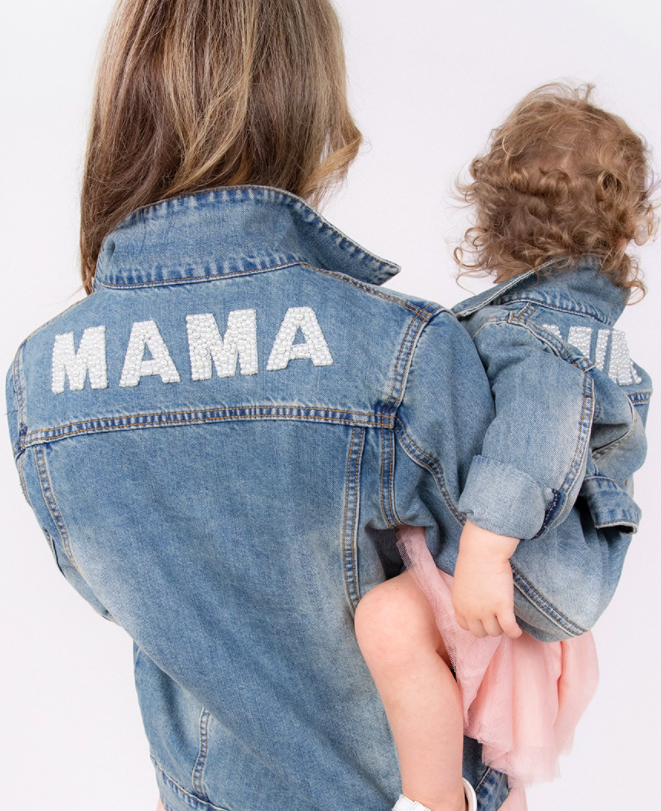 Momtastic: Can you tell us, in general, some of your favorite parenting must-have items?
Lisa Morris: I love reading Kobi Yamada's What Do You You books to the girls. My favorite being What Do You Do With An Idea. And a favorite tool that I keep in my bag, car and suitcase is the Bug Bite Thing – it helps with bug bites, which we cannot stand eeeeeeeek, in seconds, it's for sure a must have for any mom!