Ah, that nostalgic scent of a freshly opened box of crayons… the familiar zip of the pencil case… the feel of a backpack strap over your shoulders on Day One. There's a reason that back-to-school shopping still gives you that delicious "fresh start" feeling when shopping for your child's back-to-school supplies, just like it did in your own school days. When gearing up for the big shop, it's important to go in prepared. You'll need a list and a little insight, too.
Kristen Gall from Rakuten has some thoughts on this year's back-to-school shopping experience, saying that the data shows parents will be spending more overall this year than last as many kids have outgrown their old staples in the year-and-a-half since they've been in school. Making a list of what you need and researching ahead on where to buy it all are the keys to staying on budget. Kristen also says to be on the lookout for sales on electronics and other big-ticket items including laptops, tablets, shoes, and clothing.
If you're shopping for the best back-to-school supplies for Pre-K through first grade, go in prepared and leave a little wiggle room in the budget for some cute and special items to keep at home for coloring, letter practice, and homework depending on the grade and curriculum. For what they'll actually take to school, expect to invest in the following essential school supplies for young kids: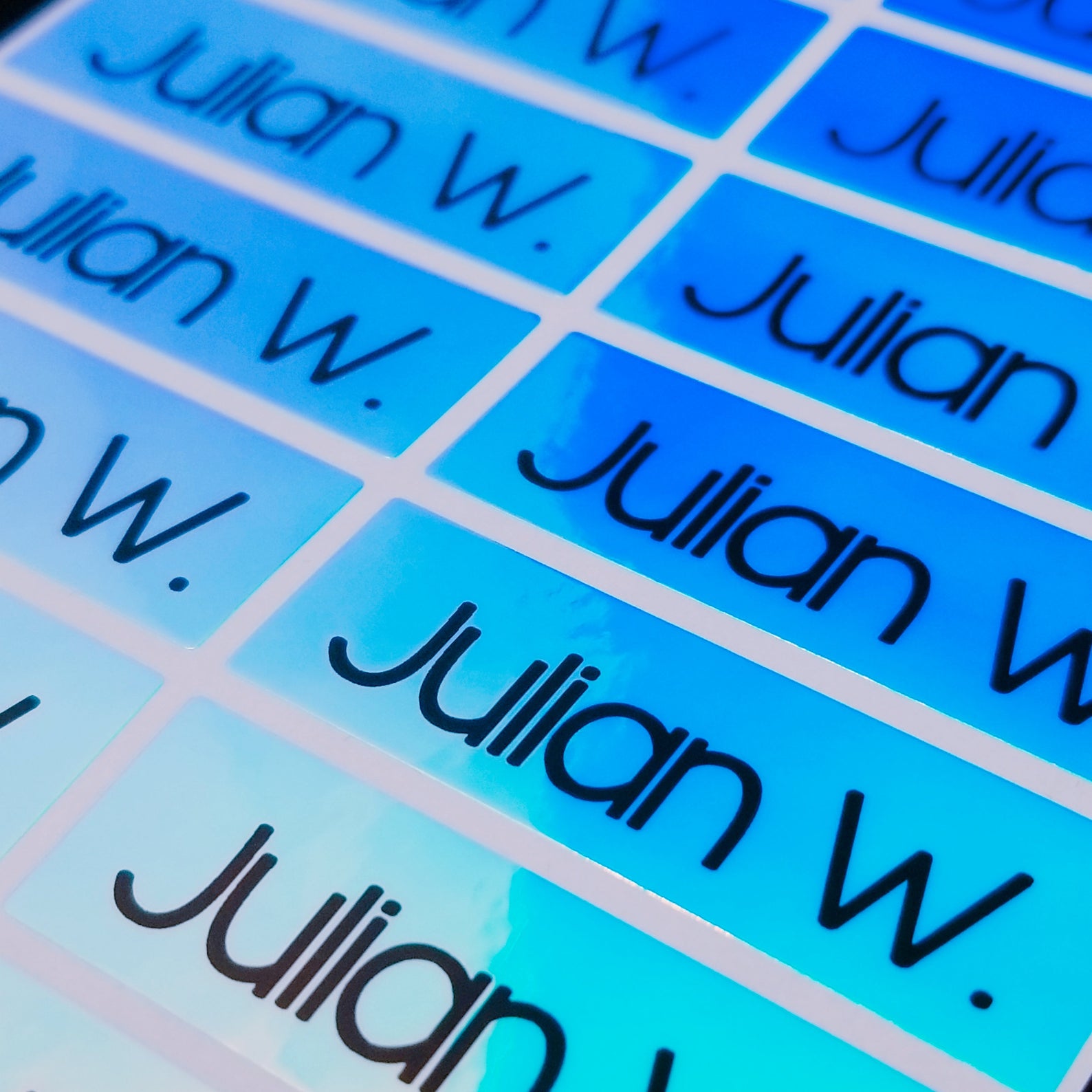 Comfort & Function Back-to-School Supplies
Backpack
Lunchbox
Nap mat
Extra clothes (remember to swap these out seasonally)
Name labels (I always buy mine from StickersLabel on Etsy, shown)
Supply box
No-leak water bottle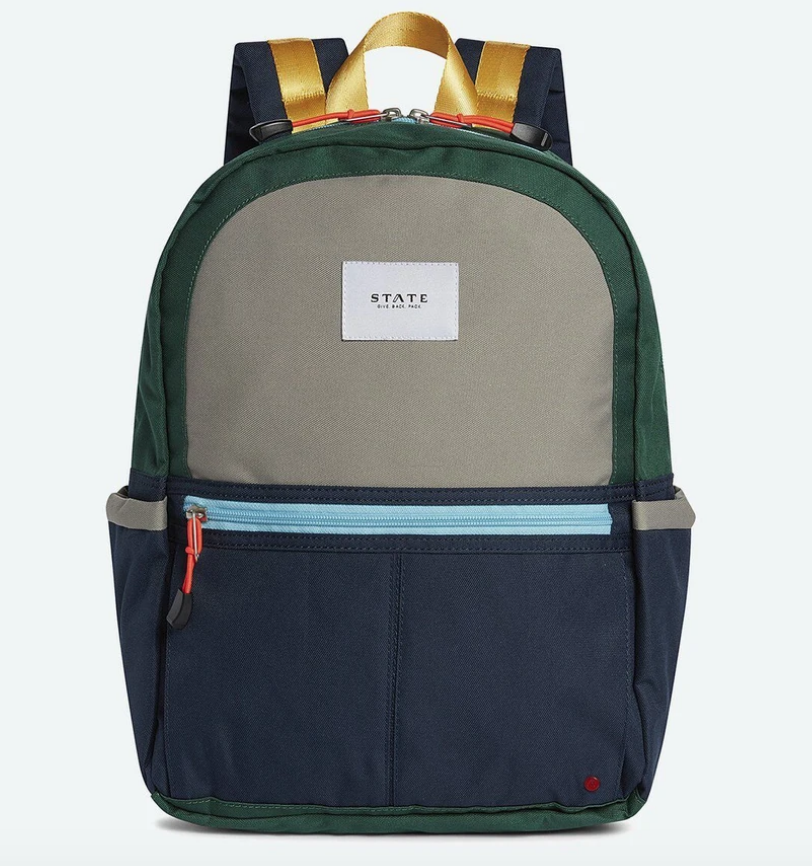 A word on backpacks…
Their backpack is one place they can truly let their personality shine. Make sure to take their lead when selecting one, and go for colors that make them happy and eager to learn. But be mindful of size: I learned the hard way that even the tiniest pupils need a backpack big enough to fit a folder, so skip the "minis" and invest in the largest backpack your little one can comfortably carry. Wheels are not necessary and bag tags or monogramming can make it easier for your little one to spot theirs in a lineup.
High-quality backpacks like those from Pottery Barn Kids, JanSport, and State are likeliest to give you a few years of wear rather than having to replace a cheap bag after it falls apart by the end of the year. State Bags (shown) offer 15% off to first-time customers, interest-free installments with Klarna, and 2.5% cash back with Rakuten, to ease sticker shock. On a budget? Target and Amazon also carry cute and sturdy options.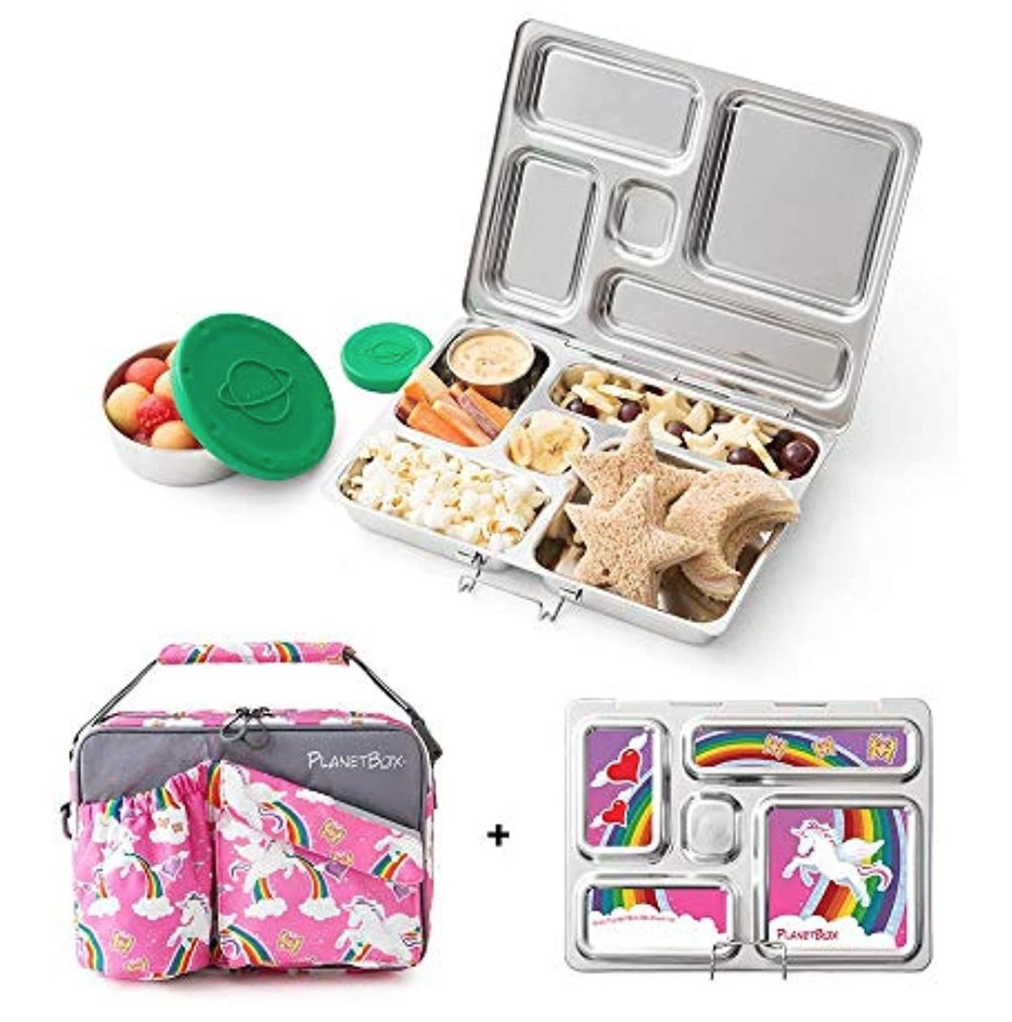 Pick a lunch box with extras…
Two things to remember with lunch boxes: your environmental responsibility and your child's nutritional and emotional needs. Metal bento boxes with recycled carrying cases like the sets from PlanetBox are a great option, not only because of their minimized impact on the earth but also how easy they make it for your pre-k through first grader to get to their food and eat it on their own. These also allow you to pack a variety of foods to encourage them to try new things, even in the middle of their busy day.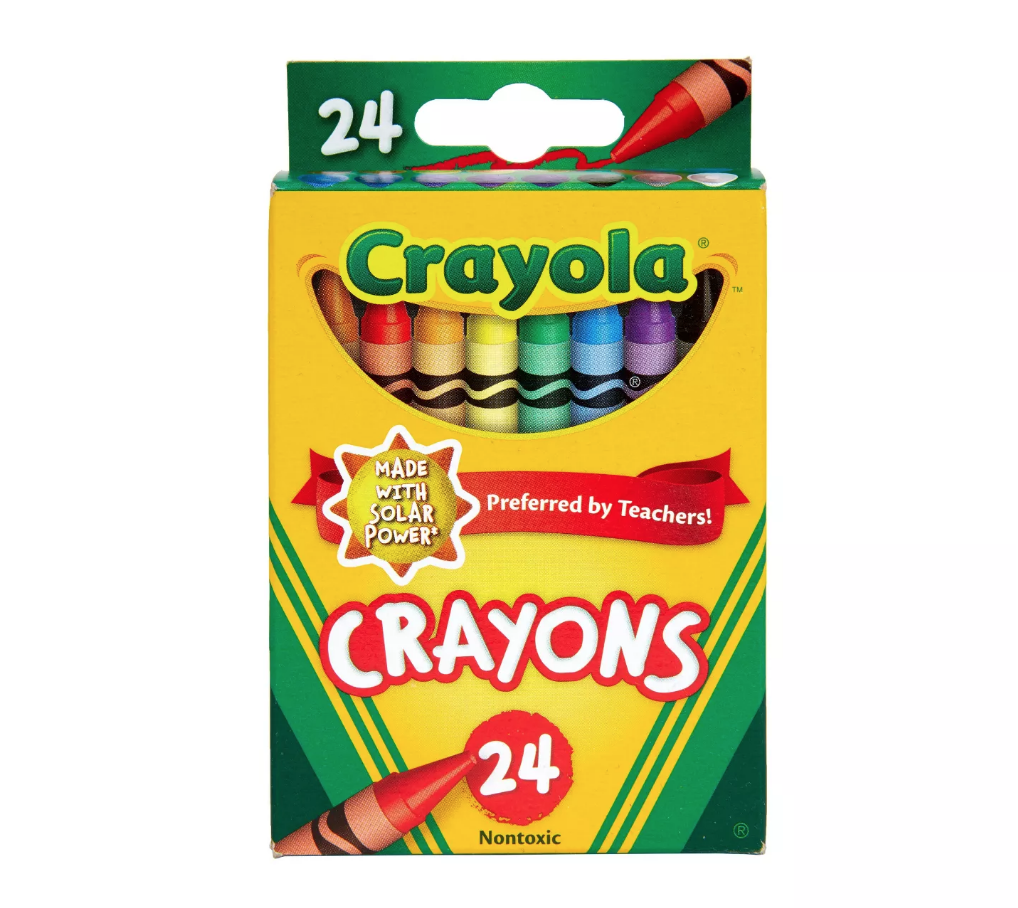 Art Supplies
Crayons*
Colored Pencils
Washable markers
Dry erase markers (K and 1st)
Highlighter (1st)
Smock
Scissors
Glue
Tape
Paint brushes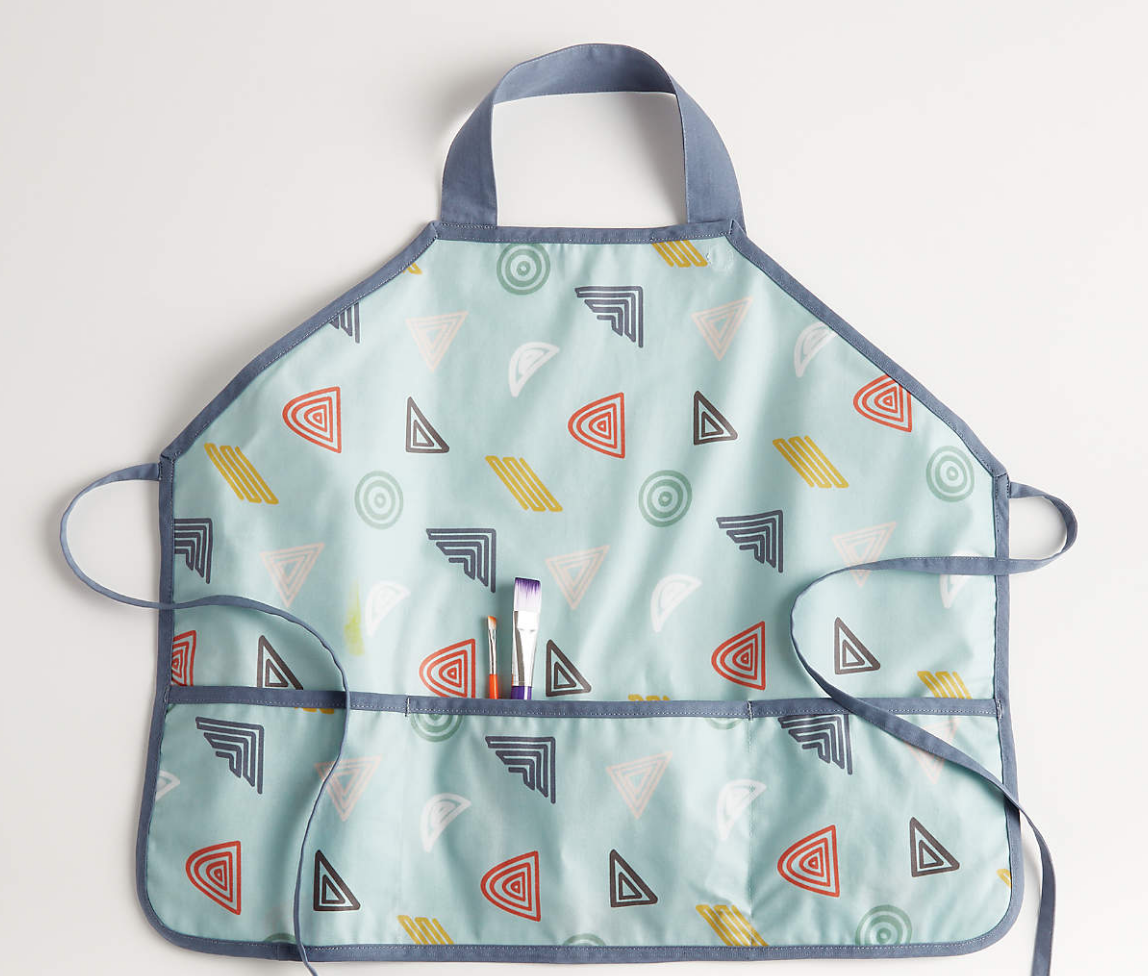 More about the art…
Glue sticks tend to be easier than white bottled "school glue" for pre-K use, and while you're in the tape aisle, consider treating your kid to a fun dispenser to keep at home. Make sure that your child's smock is waterproof or resistant and features pockets for holding onto their supplies. We like this one from Crate & Kids.
*The Crayola 24-count crayon pack shown is now on sale at Target for 50 cents! RUN.

Writing Supplies
#2 pencils
Erasers
Notebooks
Composition book
Loose leaf paper
Folders
Pencil sharpener
Pencil grips
For your tiny scribe…
Ignore the temptation to stock up on unicorn or superhero pencils and purchase the exact type and brand requested by your child's teacher (typically Ticonderoga #2). Pencils with proper erasers are so important in the early learning years, and create good habits for later use in the years to come. Feel free to buy some fun pencils for your child to use at home though. They make homework so much more fun!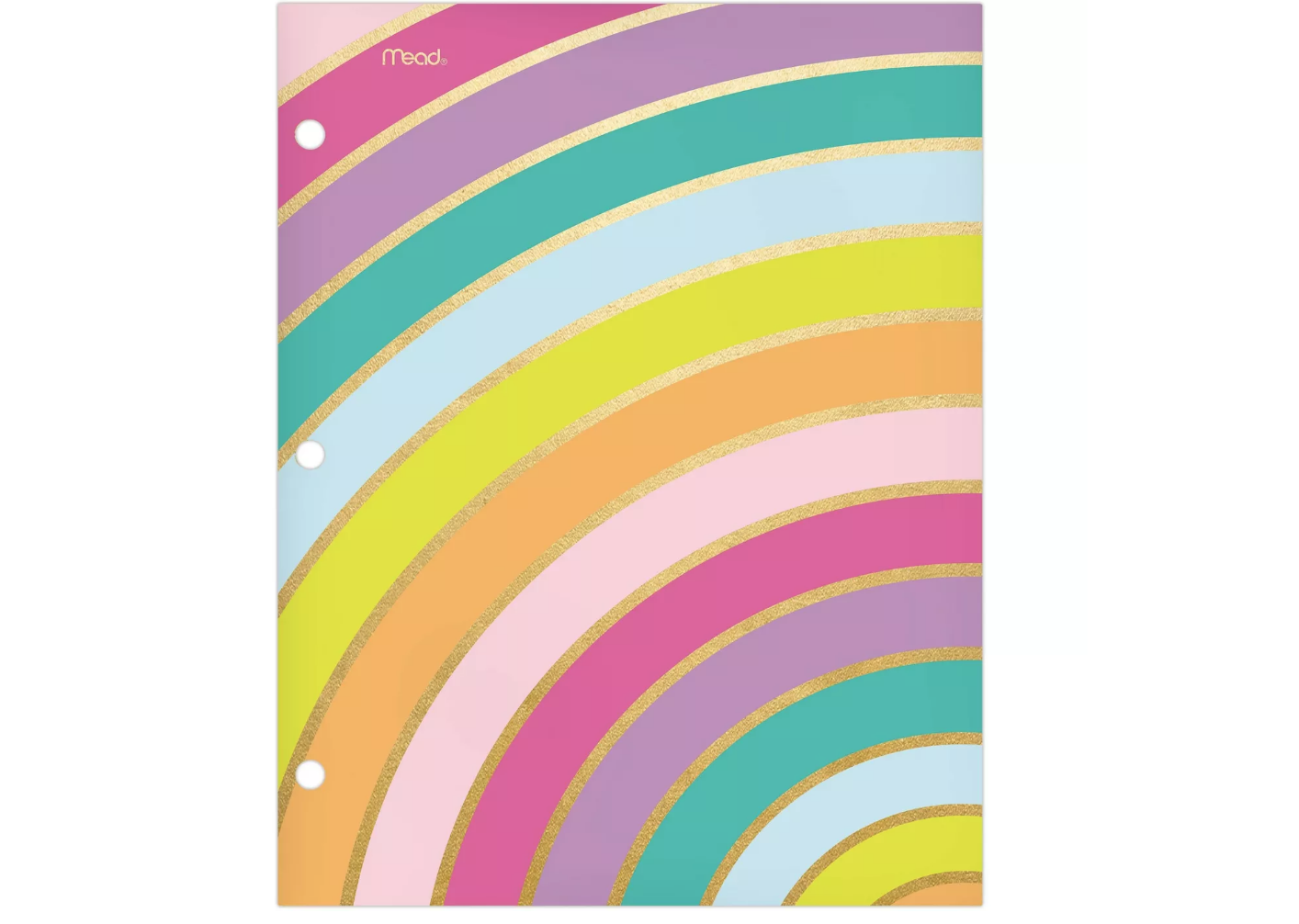 Like backpacks, their folders and notebooks are one place where their personality and interests can shine. Have fun letting them select these items on their own and make sure to label everything. A durable folder for school is so important; plastic lasts best, but if the paper ones with pretty designs are calling your kiddo's name, you can reinforce the edges from the inside with folded tape to make them last all year. Mead folders (as shown) tend to hold up well and run about $1.50 each for a budget win!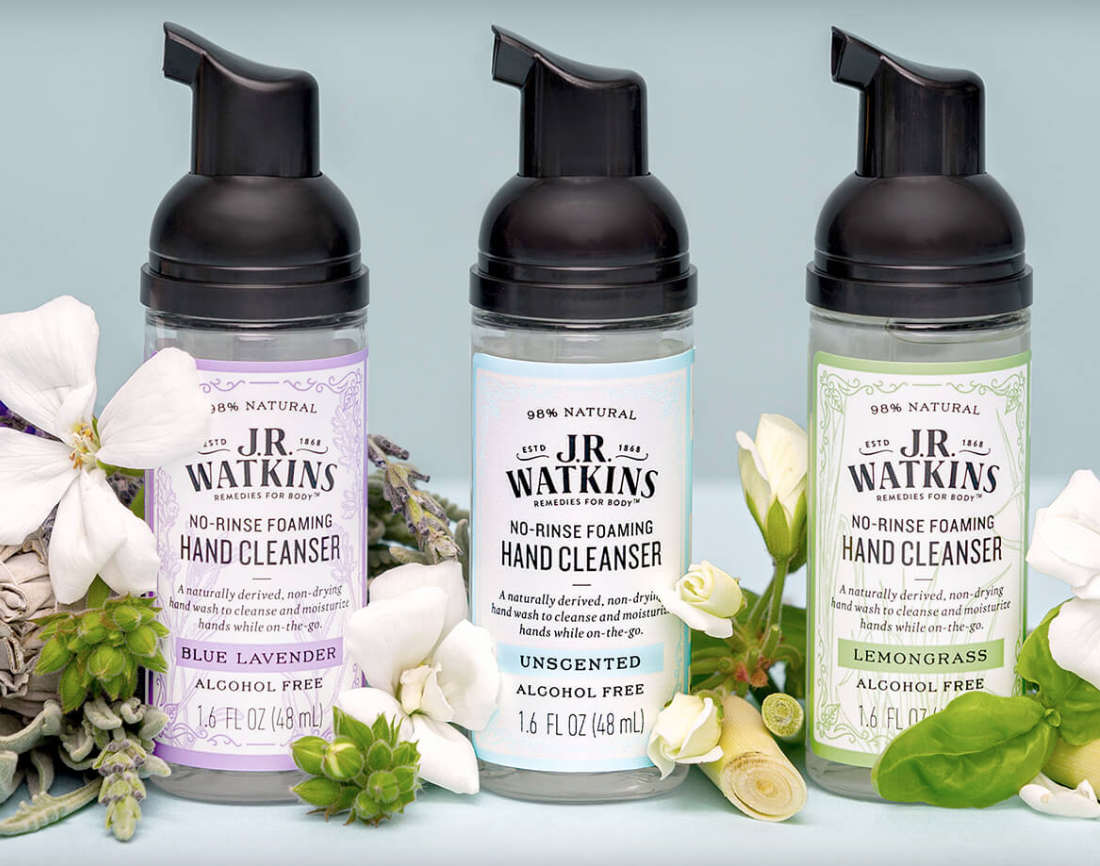 Classroom Supplies
Paper towel
Tissues
Hand sanitizer
Batteries
After all the extra hand washing and sanitizing the kids have been doing since the pandemic, it's so important to care for that tender skin. Consider stocking up on Dove nourishing hand sanitizer which is recommended by pediatricians to help heal dry skin. My family also loves the J. R. Watkins no-rinse foaming hand wash which helps keep hands from over drying.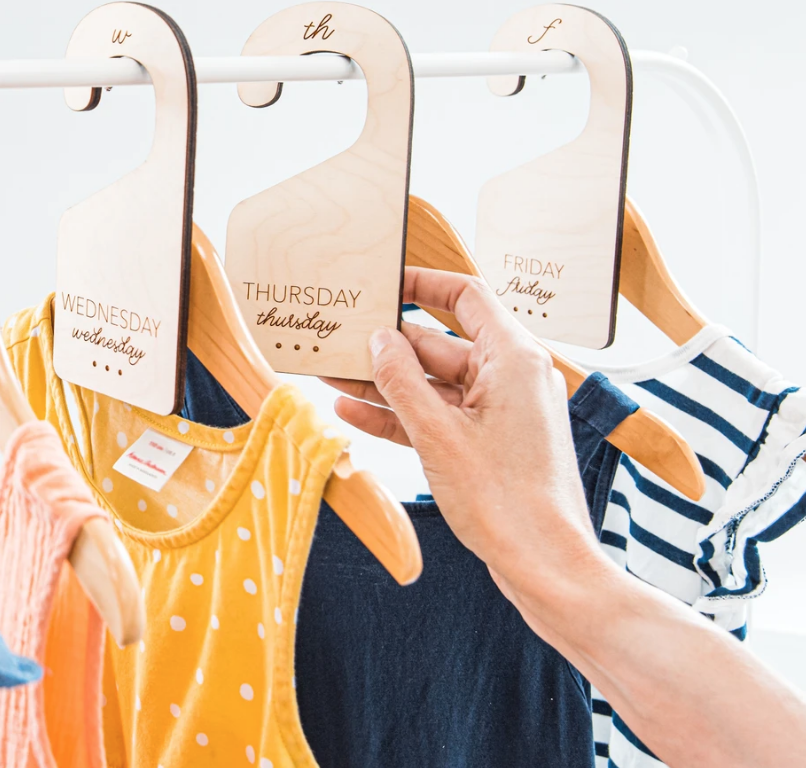 Photo: Shop White Loft
For Extra Credit…
Want to wow your little learner? Sneak in little surprises like keychains for their backpacks, stickers for decorating their notebooks, and a fun planner they can jot down all their upcoming appointments, parties, and practice times in. I'm also investing in these adorable day-of-the-week closet dividers for easy plan-ahead outfit setups to cut down stress in the mornings. Mommy-and-me matching string bracelets can be a sweet way to connect with your little one if this is their first time going to school or if they are one of those kids who just feels attached and nervous.
Ahead of the first week back to school, practice their new routines with them including lights out, waking, and dressing at the times they will be doing so for school. Another trick is to serve them their lunch in the lunchbox they'll be using at school, and set a timer so they can get used to eating to satisfaction on a school schedule. Stock those cabinets with extra coffee for you and lots of healthy after-school snacks for them, and breathe a sigh of sweet relief… because Mama, you got this!
Have you gone shopping for back-to-school supplies yet?
More About Back-to-School: