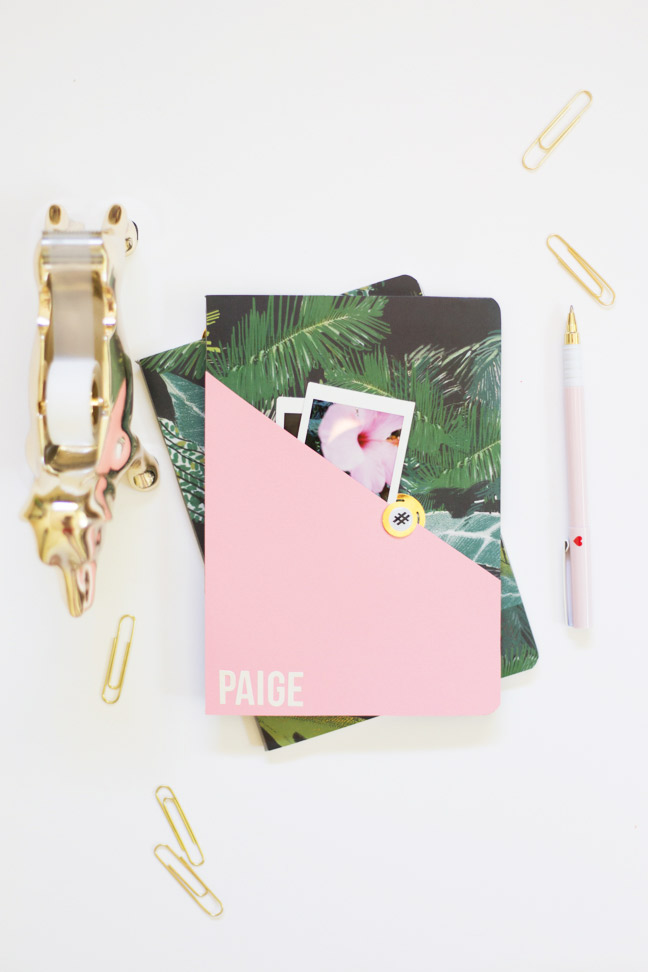 It feels like school just got out for the summer, but the nagging Back to School ads have already begun to make their way onto TV. That's just fine by me; the fresh start and promise of so many possibilities during the school year used to get me so pumped as a student, and it's no different now that I'm a grownup! And obviously, everybody's favorite part is gathering school supplies and starting the year off well stocked. This year if you have kiddos heading back to school soon, help them put together some supplies that'll be one-of-a-kind. (Not gonna lie, I made myself a few of these personalized notebooks too!) You can have your kids pick their favorite patterned papers or colors and put together some custom back to school notebooks in no time.
Finish them off with a name, monogram, school subject, or just a fun saying or quote, and they'll be ready to take notes on the first day of school!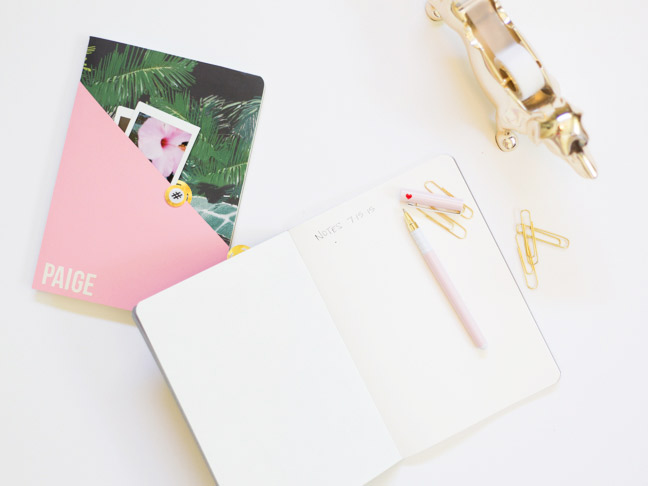 Supplies:
plain composition notebooks
patterned paper
colored card stock
glue stick
scissors
alphabet stickers
Instructions:
Step 1: Cut a piece of patterned paper slightly larger than the front of the notebook.
Step 2: Spread a thick layer of glue stick all over the front of the notebook, being careful to include the edges.
Step 3: Smooth the paper onto the glue, avoiding any bubbles and pressing firmly to adhere.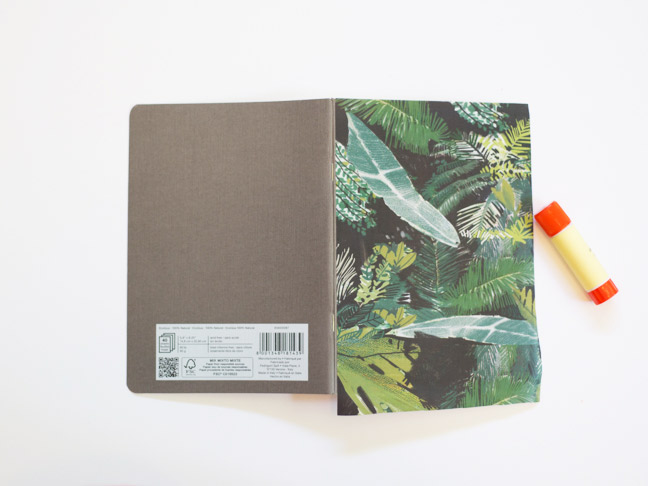 Step 4: Trim around the edges to make the paper even with the edges of the notebook.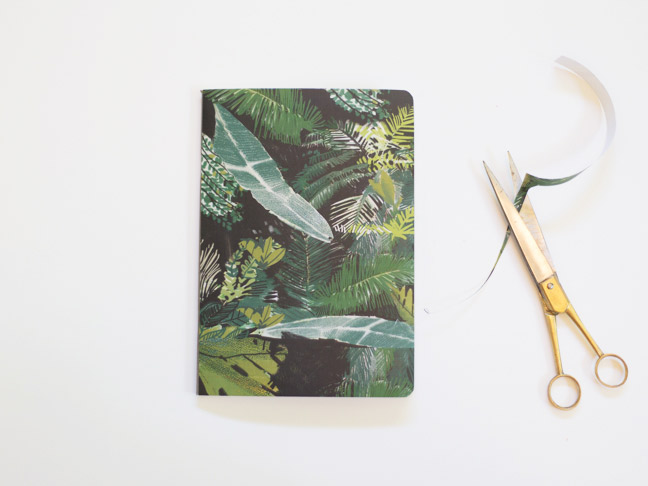 Step 5: If you like, you can stop there and just have a pretty patterned notebook! If you'd like to add a pocket, cut a piece of colored paper on an angle.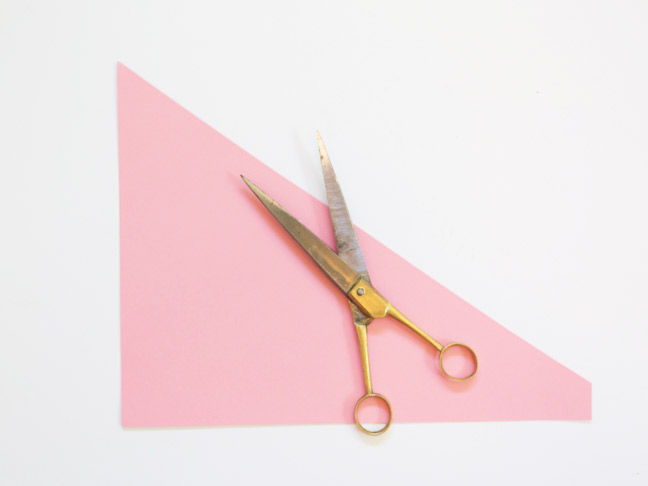 Step 6: Spread a thick layer of glue stick halfway up the sides and along the bottom of the front of the notebook. Place the card stock over the glue, pressing firmly to adhere.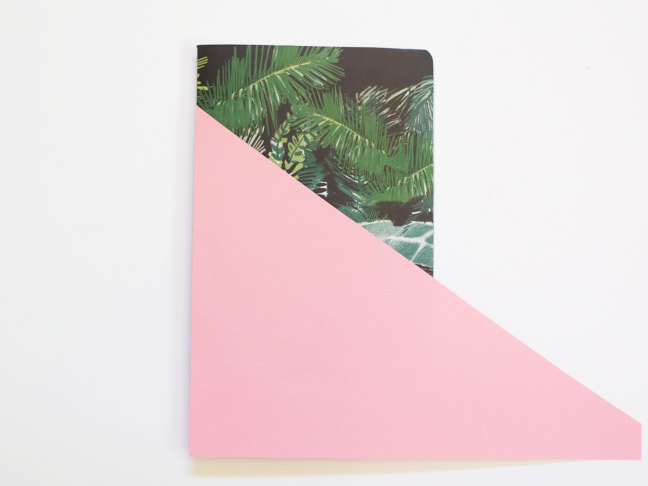 Step 7: Trim around the excess of the card stock as in Step 4.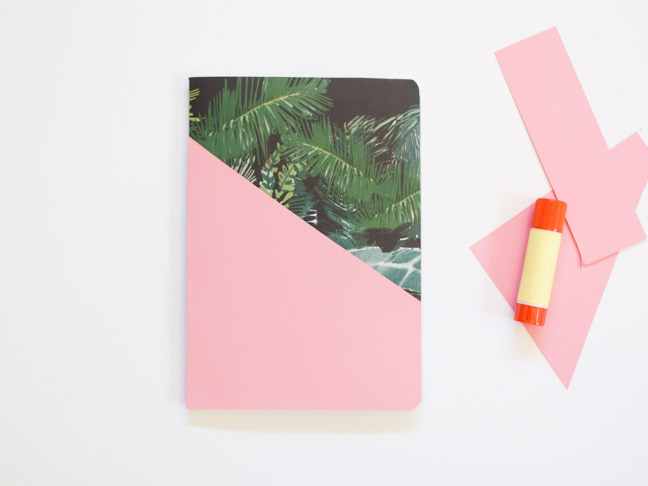 Step 8: If desired, place alphabet stickers on the front of the notebook. Spell out anything you like!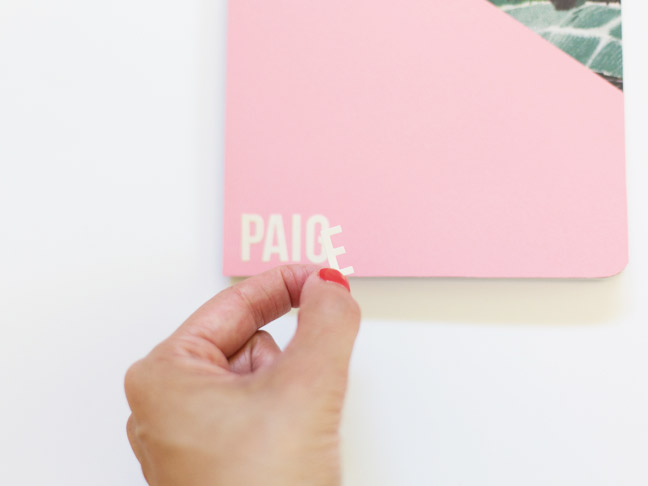 Step 9: Fill the front pocket with notes, photos, or extra school supplies. Tuck 'em in a backpack and send your kids off to school with a high five!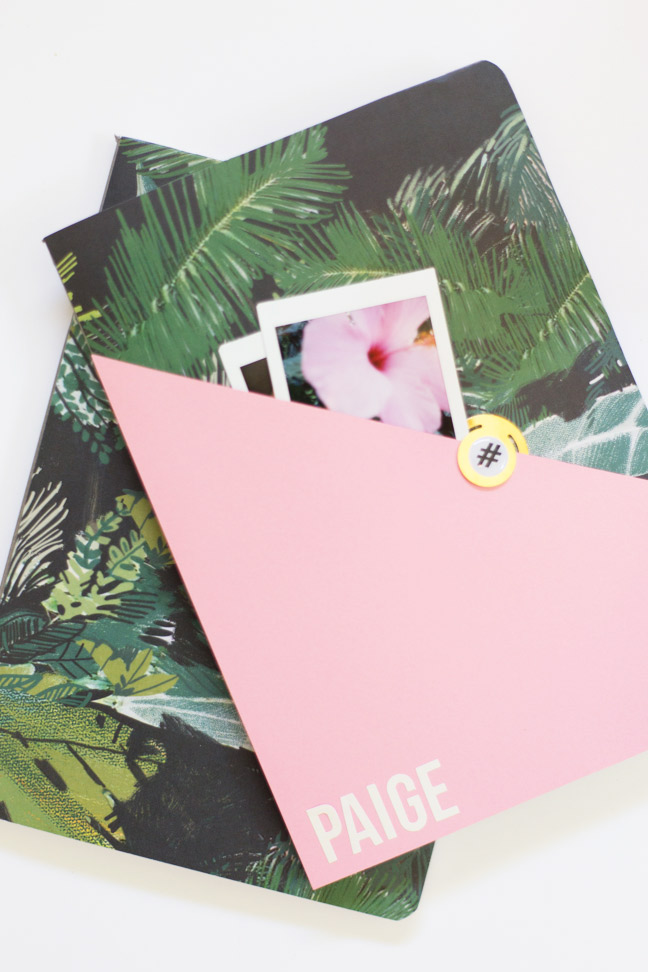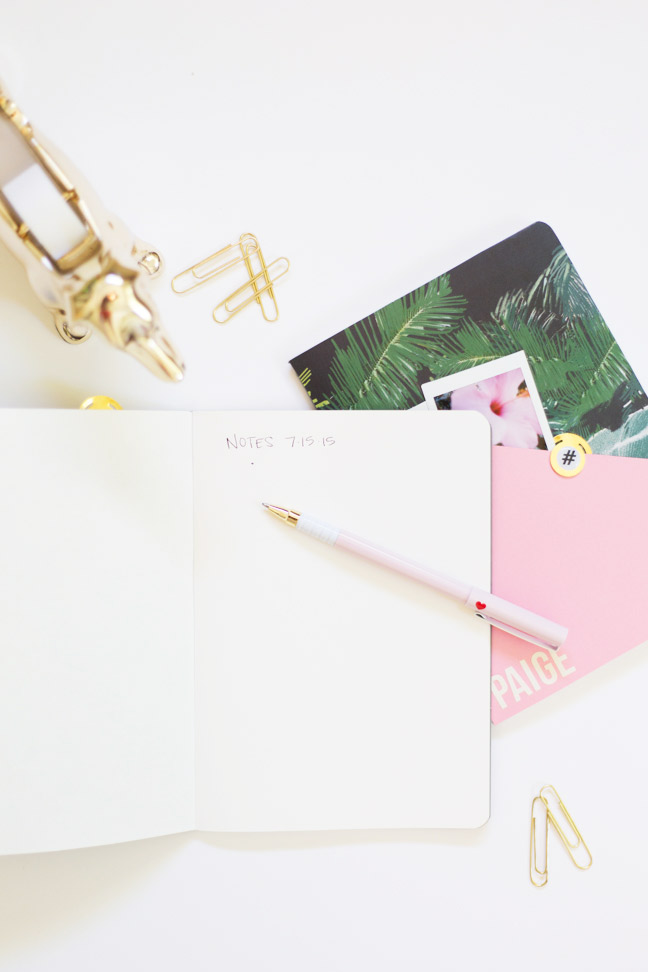 More DIY Notebooks: