As remote classes and in-person classes tart to wrap up and the temperatures start to rise, there's no better way to help kids beat the heat and the boredom than with a fun, new batch of water toys. No matter what size backyard or patio you have, there's a water toy to fit your family's needs, space requirements and budgets. And water toys aren't necessarily toddler toys. There are plenty of options for kids of all ages to enjoy.
Whether you are looking for an epic new water sprinkler or a fun water slide, most of these backyard water toys only require a garden hose to get started.
1. Ginormous Monster Sprinkler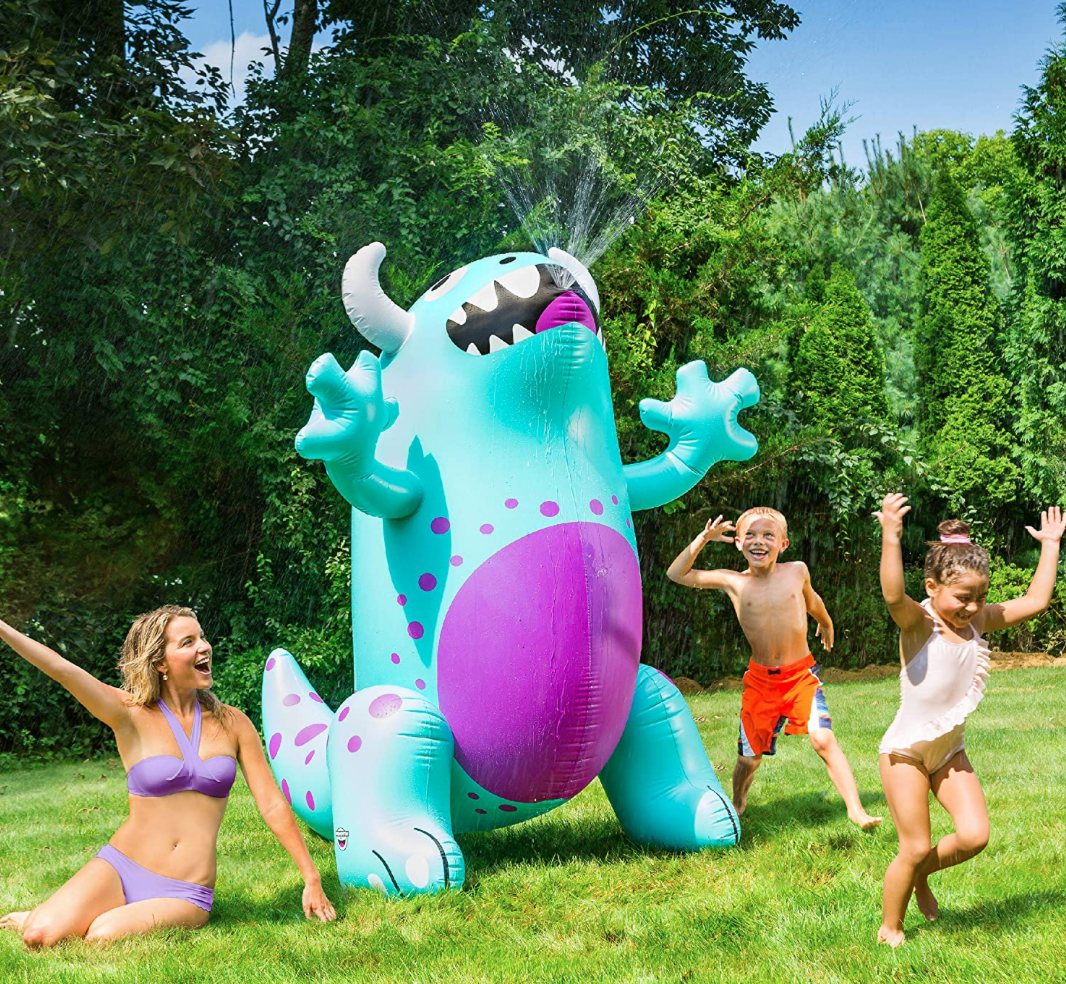 This giant (over 6 feet tall) inflatable monster sprinkler is pretty much all you need for some summertime fun. And it's super easy to use. By connecting it to any standard garden hose, the inflatable T-Rex will spray water from its mouth. You can also set the sprinkler up to spray water into a pool. Whether you have a giant in-ground swimming pool or a tiny kiddie pool set up in your backyard, they can all be improved with the addition of a water-spewing monster.
2. Super Water Slide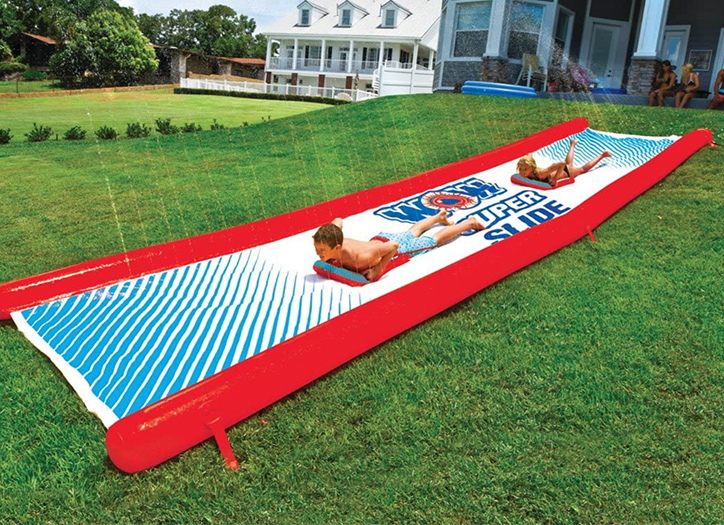 Raise your hand if you had a slip and slide as a kid. This Wow super slide is the same idea but on steroids. It comes with a double-action hand pump that makes set up super quick and the 8-inch high wall pontoons keep wild riders on course while they slide down. It uses a sprinkler system that runs the length of the slide and easily connects to your standard water hose.
3. Water Table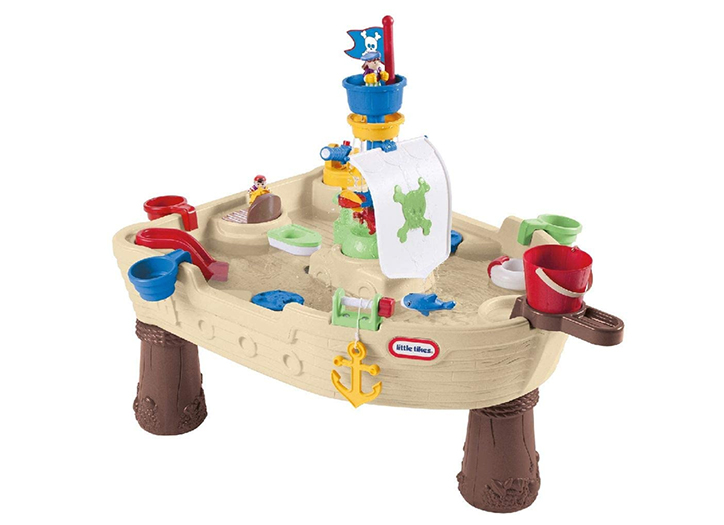 Keeping your toddler engaged can be tricky, but this interactive pirate-themed water table is a versatile toy that's guaranteed to hold their attention. Kids can create waves and squirt water with the canon and thehe spinning features of the water table cause a current which moves the floating toys. The accessories include a scooper, bucket, boat, strainer, squirting shark, two pirates, and a life preserver.
4. Splash Pad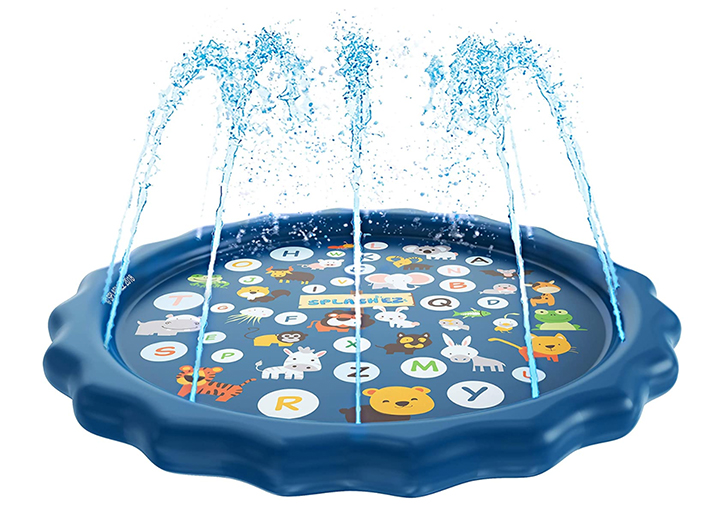 Spending time in a splash pad is a perfect way to keep your little one away from the screen. The SplashEZ 3-in-1 sprinkler features a mat for a base creating a miniature water park to keep the young one cool on a hot day. By adjusting the pressure from the hose you can change how the water sprays and when you're done simply unplug and drain in between uses.
5. Super Soaker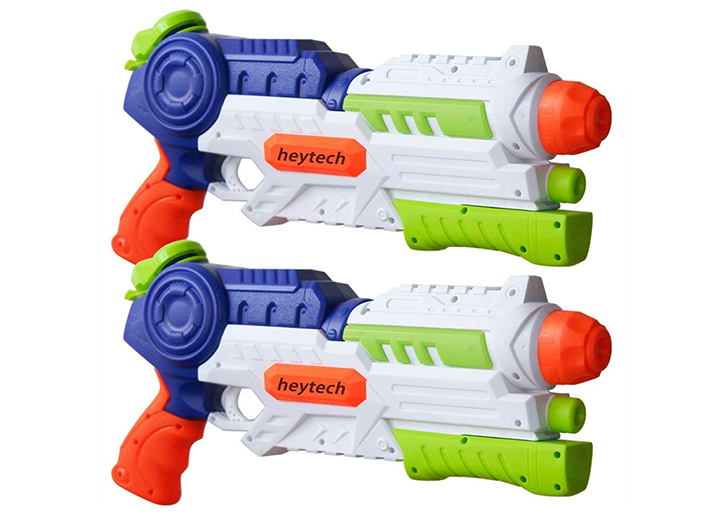 Super soakers are a must-have if you want to get the older kids up off the couch and away from their devices this summer. This set comes with 2 pressure pump water guns similar to NERF's Super Soaker. And they are super durable which is great because kids can be hard on toys and the last thing you need is a new toy breaking five minutes after you take it out of the packaging. They can hold an enormous 36 ounces of water and can shoot up to 32 feet.
* When using any water-related toy toddlers should be closely monitored and supervised to keep them safe.
More Boredom Busting Summer Activities: