My four-year-old daughter Chloe is obsessed with learning. She is constantly practising her letters, numbers and using her negotiating skills. It was a struggle to find different learning platforms that enhance her love of education while also being fun and entertaining, until we found the show PAW Patrol. Chloe loves PAW Patrol, and it nurtures her interest in learning and brings out so much in her.
What is PAW Patrol?
For those of you that haven't watched PAW Patrol, let me give you a brief overview. The series focuses on a little boy named Ryder who is in charge of the six rescue pups who make up PAW Patrol. Ryder is very intelligent, and trained each of the pups for their own specific job (e.g. Marshall as a firefighter pup, Chase as a police dog, etc.), and he invented all of the gadgets used by the PAW Patrol team. He even taught each pup how to use their own gadgets.
The PAW Patrol work together to keep their community safe. But there's more to these cute rescue pups than just protecting everyone: they give daily reminders about the importance of caring for others; they show respect to each other and listen; and it's these skills that can help any child learn resilience and gain appropriate skills for the future.
Ryder also sets a great example for growing children. During missions, Ryder is very calm and collected. He is also very mature, patient and friendly, which earns him the trust and loyalty of all the pups, and this makes him a good leader of the PAW Patrol. Although Ryder is mature, he is still a child, and is very playful with the pups.
PAW Patrol – Three Educational Activities for Kids
With Chloe's love of PAW Patrol, I got to thinking about what educational activities I could create for her based on the show that would be simple, fun and will help her to grow. I've come up with three different activities that she loves, and I know your family will love them too.
Colouring & Cutting Activity – I found some PAW Patrol printables on the Nick Jr. website in the 'Create' section, for me to use with Chloe that would help her with her colours, but also help improve her cutting skills. I then set up the crayons, so she could colour in each of the pups. Then I gave her some scissors and she cut out the pups. She had so much fun and I loved it because it was super simple and great for working on colour recognition and fine motor skill development.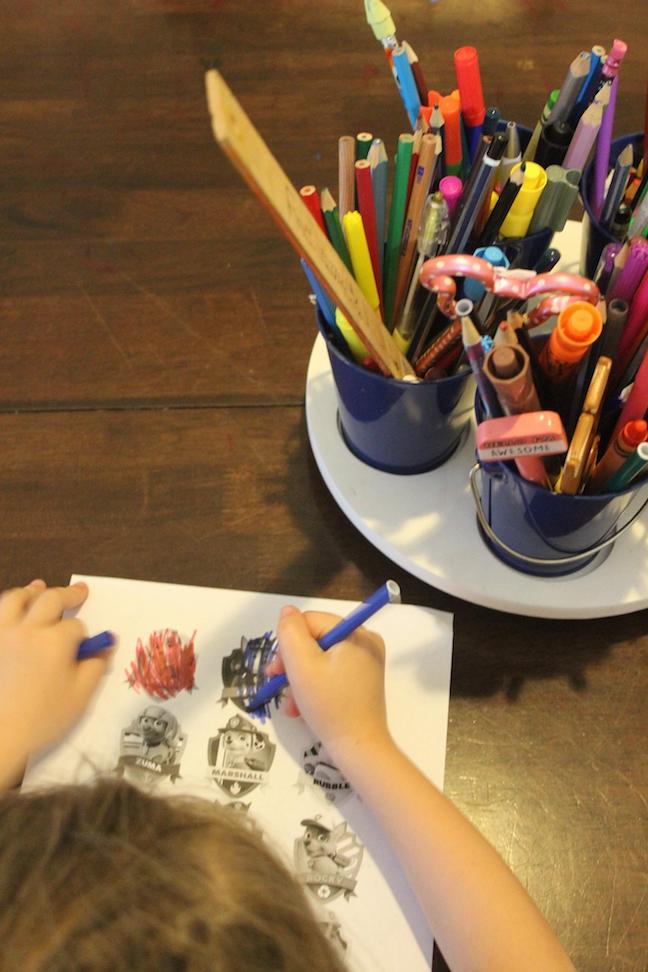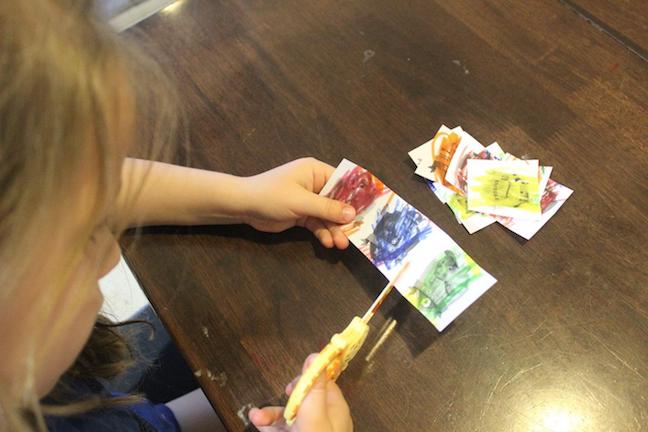 Sorting Activity with Pom-Poms – Chloe loves pom poms, so there's no better activity than sorting some. All you'll need are the PAW Patrol cut-outs from the previous activity, a cupcake tin, pom poms and tongs. Place one coloured PAW Patrol character in the bottom of each cupcake tin, and then have your little one use the tongs to pick up the pom pom and place into the cupcake tin. We had so much fun doing this and there was giggles from both of us. Added bonus — it's great for fine motor skill development.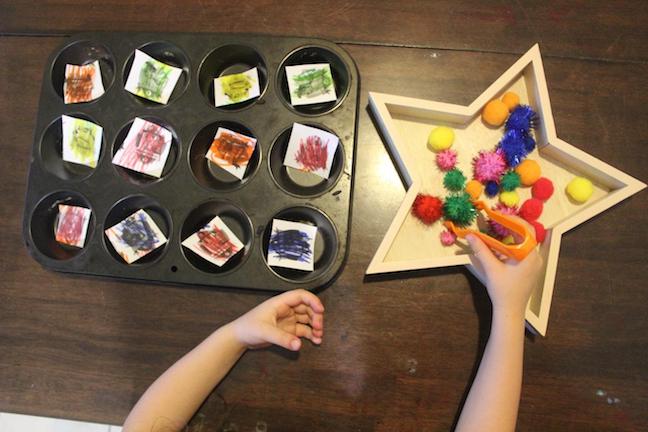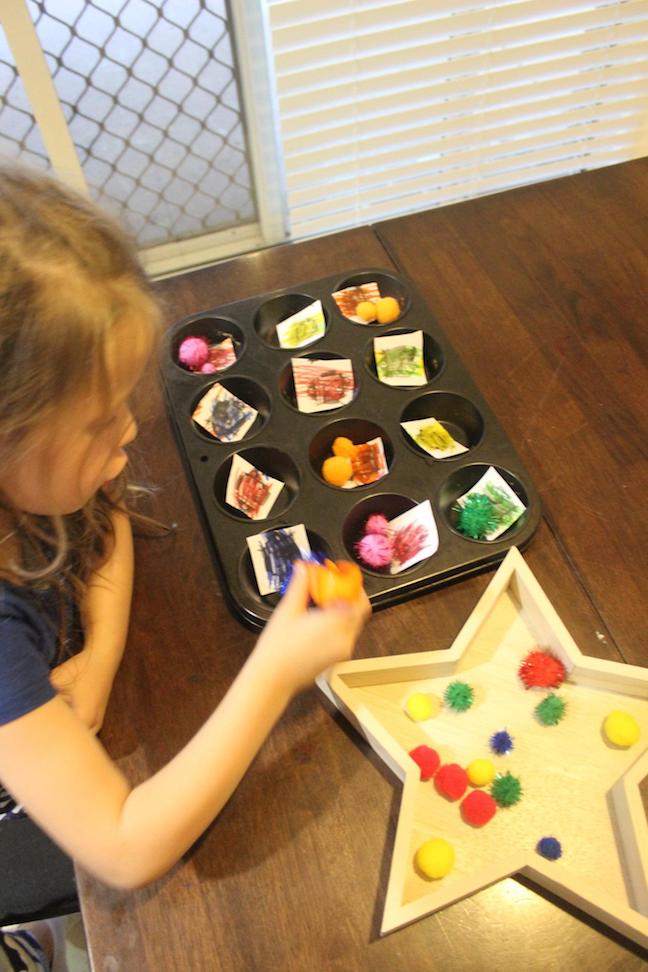 Getting Creative with Painting Paw Prints – Everyone loves to paint, so I thought Chloe could create a paw print for each one of the PAW Patrol characters. All you need are different coloured paints that represent each of the pups, paper, brushes and a child eager to have fun. It was so fun to watch Chloe carefully paint each of the PAW Patrol prints.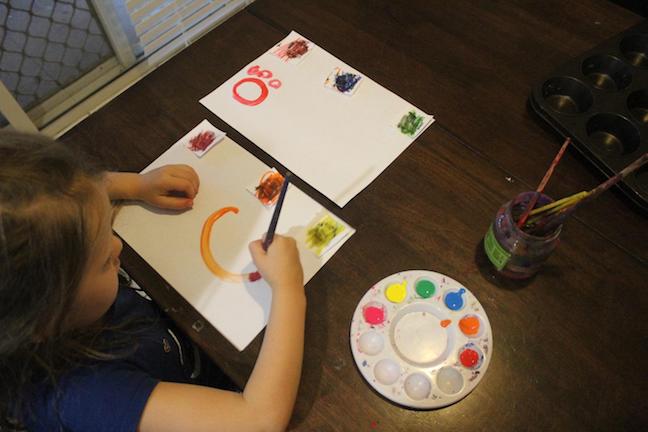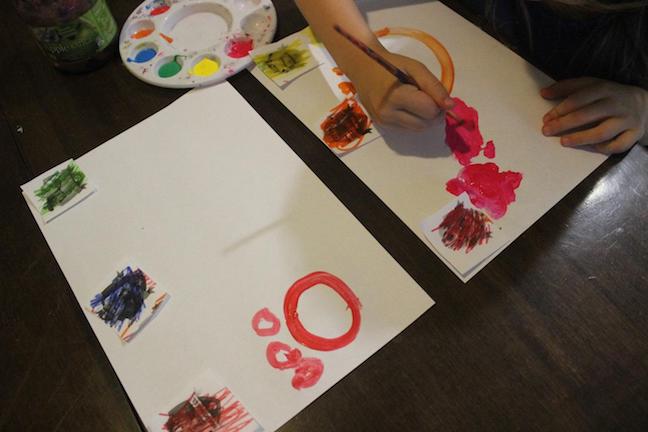 Often parents think they need expensive materials to create educational activities for their kids, but this isn't the case, as seen in the three different PAW Patrol activities I created. Use the materials around your house, download free printables off the internet and get your child learning today, while at the same time having fun and creating new memories.
Get started with free PAW Patrol printables and online games over at Nick Jr.