When you think of Mardi Gras, you rarely think of celebrating Mardi Gras with your kids. I mean, when I think of the bead-strewn, boozy Mardi Gras parties I attended in my life before becoming a mom, exactly zero of them were appropriate for anyone under 21 years of age. Though my family lives about a thousand miles from New Orleans (and most of my wild party days are over), my kids have been really into the idea of celebrating Fat Tuesday and everything that comes with it. Our schools teach the kids about all kinds of traditions, and they tend to glom onto the ones that are focused on letting loose and eating a heckuva lotta food. Just like Mom!
After a little bit of digging, I realized I could easily arrange some festivities for Mardi Gras (and some virgin hurricanes) to make it both fun and family-friendly. Here's how to bring many of the best NOLA delights to your home and how to celebrate Mardi Gras with your kids.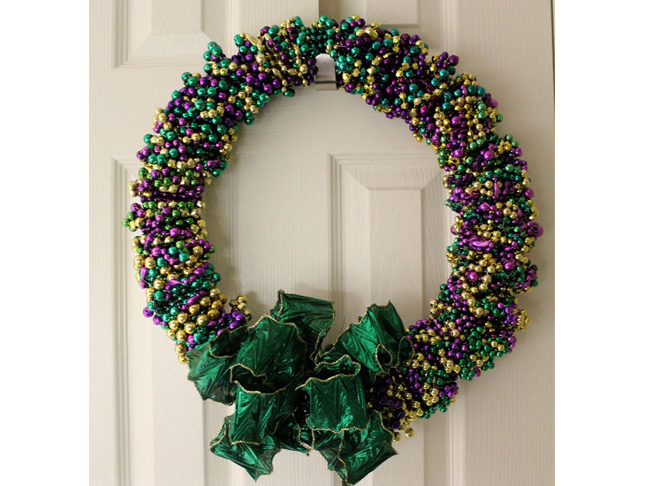 1. Festive Decor
Think purple, green, and gold, then use those colors all over your home. Flowers on tables! Mason jars filled with colorful feathers over the fireplace! Bright tablecloths sprinkled with contrasting confetti! Homemade paper chains dangling in doorways! DIY wreaths on every door! The kids will love creating the look, whether it's by crafting something new, or curating it with decorative items your already own.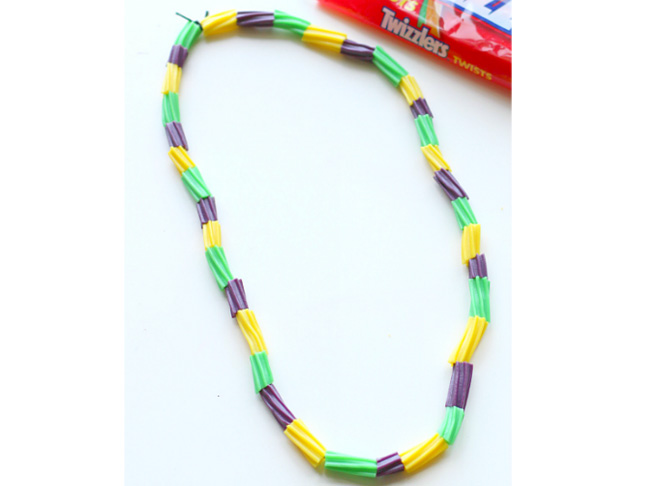 2. DIY Necklaces
Instead of forking over cash for strands of beads to toss onto your offspring, take a peek into your kitchen cabinets. Have a bag of rainbow Twizzlers? String 'em up into "beaded" necklaces that don't break the bank (and taste delicious). Already ate all the candy like I normally do? Dig into your pasta supplies, dye some tube noodles with food coloring, and have the kids poke an arm's length of yarn through the holes. So crafty!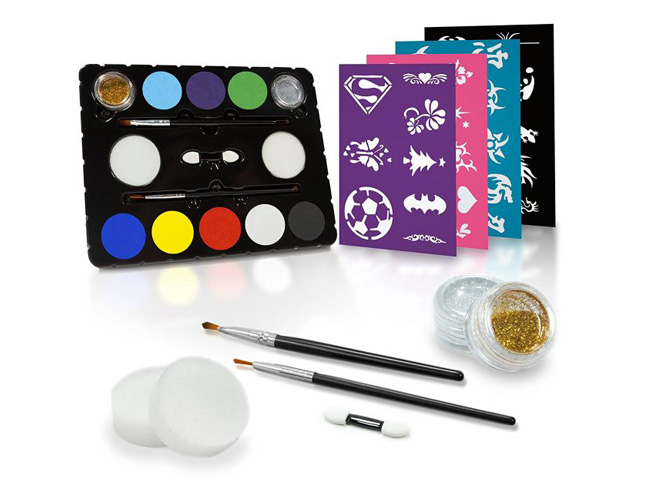 3. Face Painting
Pick up a face painting kit with stencils, paints, glitter, and brushes (like this one) to snazz up cheeks in a way that's easily washed off at bedtime. (Sparkly butterflies are my favorite.) Want to get more creative? YouTube has countless face painting tutorials to inspire you.
Photo: Create A Face on Amazon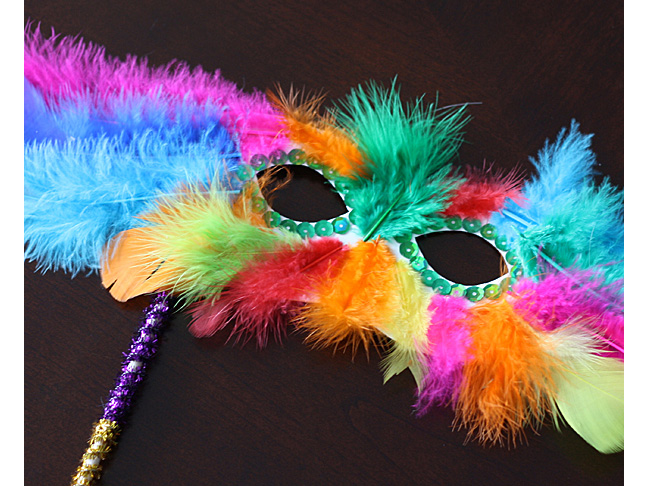 4. Make Your Own Masks
Print out masquerade masks on card stock, then decorate with markers, glitter, felt, sequins, and feathers. No time to hunt down printables? Cut a paper plate in half, and carve out eye holes for two perfectly-sized masks!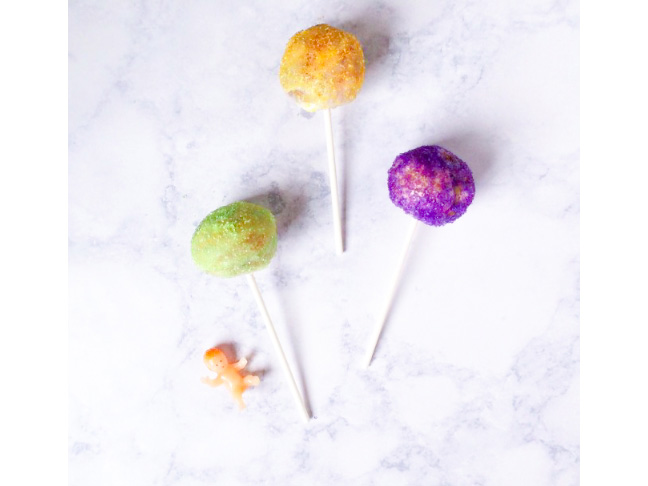 5. Glorious Grub
There's a reason they call it Fat Tuesday! Start your day with the traditional stack of pancakes — dyed to match your decor, of course. Keep getting your nosh on by searching Pinterest for Mardi Gras recipes, like seafood gumbo, shrimp jambalaya, muffulettas, crawfish, po-boys, and beignets, then serve them family style so everyone can try something new. For dessert, might I suggest this crazy-easy king cake pop recipe that even your littlest kids can help you with?
Photo: Shauna Younge/Momtastic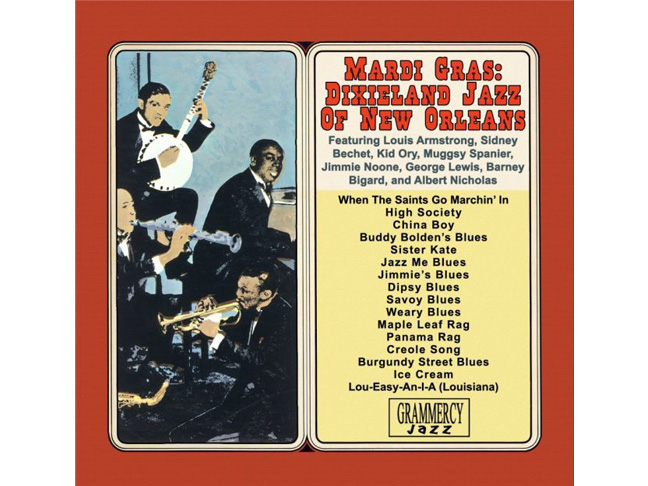 6. Music
Burn off all that extra food by breaking out the brass bands and getting your kids dancing in the streets (or maybe just the family room)! Most music streaming services from Amazon to Spotify are searchable for playlists and albums that will get hips of all sizes and ages a-shakin', or check out some great parenting blogs that curate kid-friendly music lists.
Happy Mardi Gras!