If there's one thing that I can say without a doubt saved my sanity during COVID lockdown is that I was lucky enough to move to an apartment with two bathrooms. But not everyone is so lucky, which is where Boona – a company founded by two former Amazon co-workers, one of whom is my brother – comes in. They just launched their first product, the Tandem Shower, on Kickstarter and it's a game-changer for couples sharing a bathroom or more broadly, for anyone who wants to have a luxe showering experience.
The Tandem Shower quickly and easily installs in minutes without any tools, doesn't compromise water pressure and comes in a few color-ways (Chrome, Black and Miami). It basically turns your every day shower into a spa experience (upgrade your shower further with Aqua Notes… the best $10 a parent with endless to-dos could ever spent).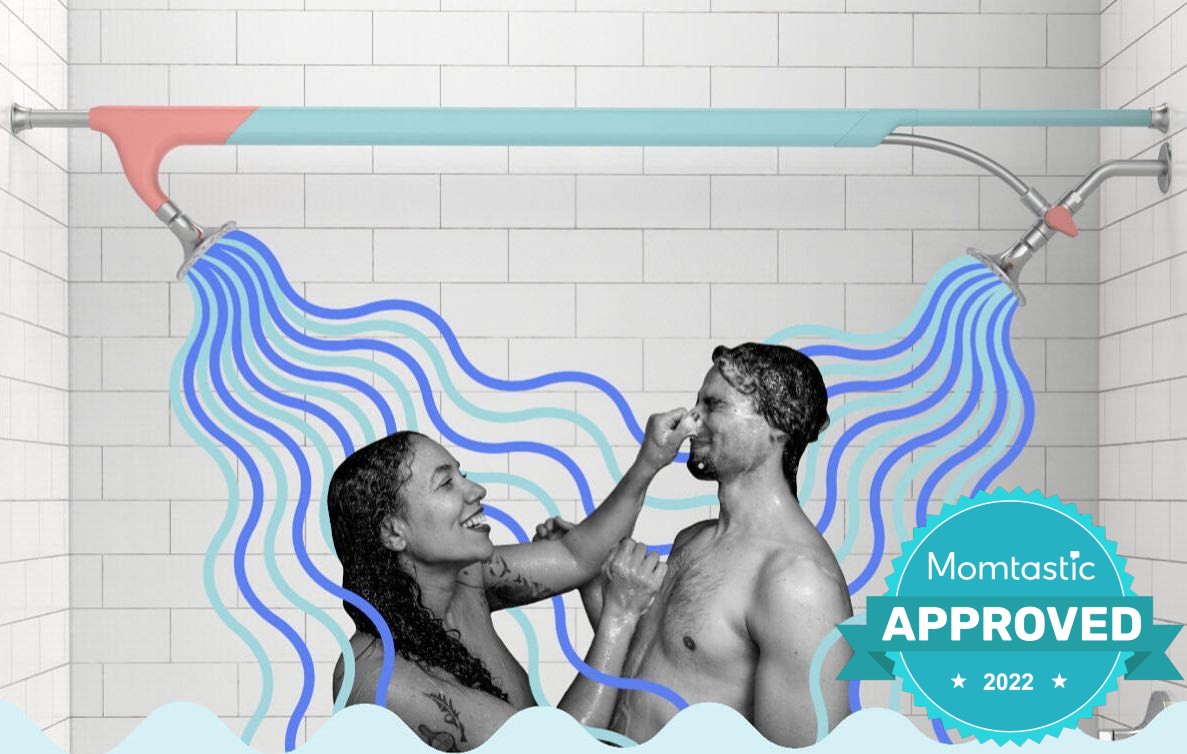 As Boona co-founder Jeff Feiereisen notes, despite any fantasies to the contrary, showering together sucks. "One person is stuck in the cold. You need to awkwardly (if not hazardously) shuffle to trade places. The Tandem Shower alleviates the painful aspects of showering together, enabling couples to be truly present with one another," says Jeff. "Showering is, after all, both inherently intimate and unguarded. There's nothing to hide behind – no clothes, no phones, no distractions. One of our Beta testers, Lisa, told us that the Tandem Shower creates 'a warm space where you can actually hang out and talk to each other,' while another Beta customer, Rachel Lovitt, described the experience as now 'more like what you see in the movies.'"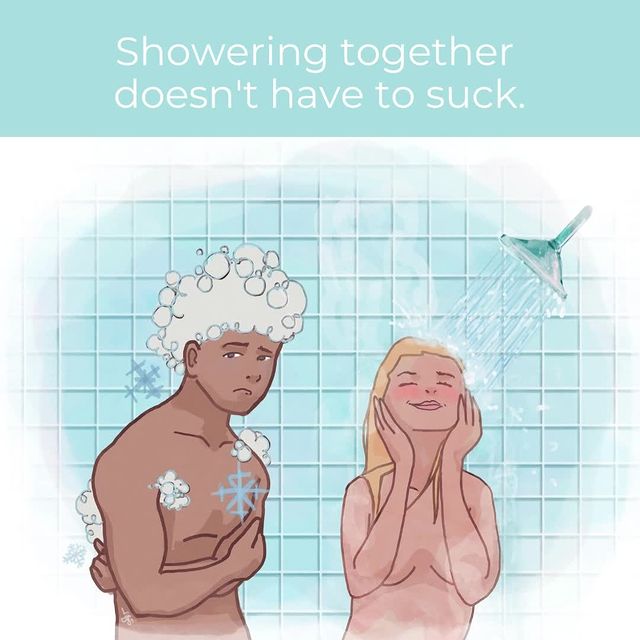 The Tandem Shower has several patents and trademarks pending, will be manufactured under rigorous quality standards to ensure product requirements are met and maintained throughout the production process and will be fully certified for sale across the US, including California which maintains the countries strictest water regulations.
You can get it now exclusively on Kickstarter for pre-order at a 30% discount ($249 from $349). Obviously I'm a bit biased, but I think it's pretty darn amazing. Plus, it's a great find for home births!