I wear earplugs every single day when I go to the gym (yes I'm one of those people who goes every day…). Even though they look funny sticking out, give me weird feelings of pressure when I run and just plain make me feel old. I'm also one of those people who constantly checks a decibel app to make sure that wherever I am, it isn't too loud for my toddler (especially when I put him to bed next to a noise machine in a new space). Most people underestimate how easy and quick it is to do long-term hearing damage. Needless to say when I found out about Loop I was excited.
I got a few samples which couldn't have come at a better time two months ago when I was staying with my family for a month. I ended up getting a pair for literally everyone because well, I had a jet-lagged toddler who was screaming and screaming bloody murder. We were all blown away by Loop.
I usually I get your standard foam disposable earplugs from Amazon, which easily come undone and have those annoyance previously mentioned. Loop not only fits so much better in the ear, you don't notice it! In an ode to how great the suction is… let's just say they double as q-tips when you take them out.
Each set ordered comes ready with four pairs of ear tips in sizes XS to L. They've also got XXS tips available, for the 10% of the population who need them.  All Loop earplugs are washable and reusable.  There are also tons of colors to choose from and they come with a carry case.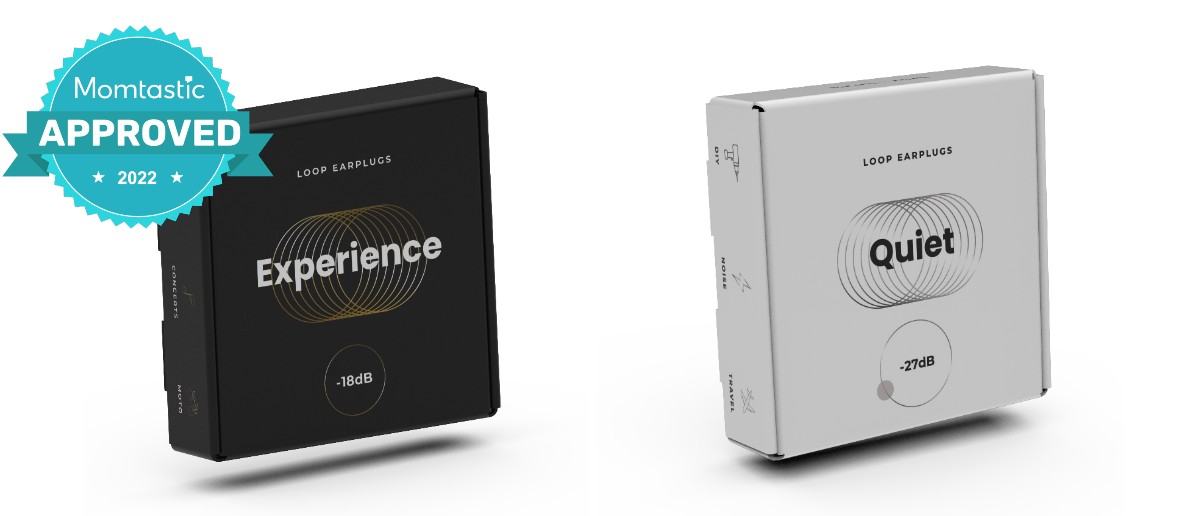 Loop Quiet ($19.95) are earplugs that reduce noise by 27 decibels, which most describe as medium noise reduction. They're made of soft silicone.
Loop Experience ($29.95) are earplugs that reduce noise by 18 decibels, which most describe as low noise reduction.
Check them out here.