By now you already know that IKEA is THE one-stop shopping destination for affordable, functional furniture, home decor, and kitchen accessories. And you can easily find yourself spending hours upon hours scrolling through a never-ending list of products online or weaving through the store's maze of displays. The Scandi-cool store is popular for a reason—and it's not just because of the famous meatballs! But did you know that IKEA is no slouch in the kids' department, either? With multipurpose organization items, furniture, toys, decor, and more, it is the place to shop for all things kids.
Whether you need décor for the baby years, preschool years, big kid years or teen and tween years, we've gathered the best IKEA buys for kids right here. And it goes without saying—none of them will break the bank.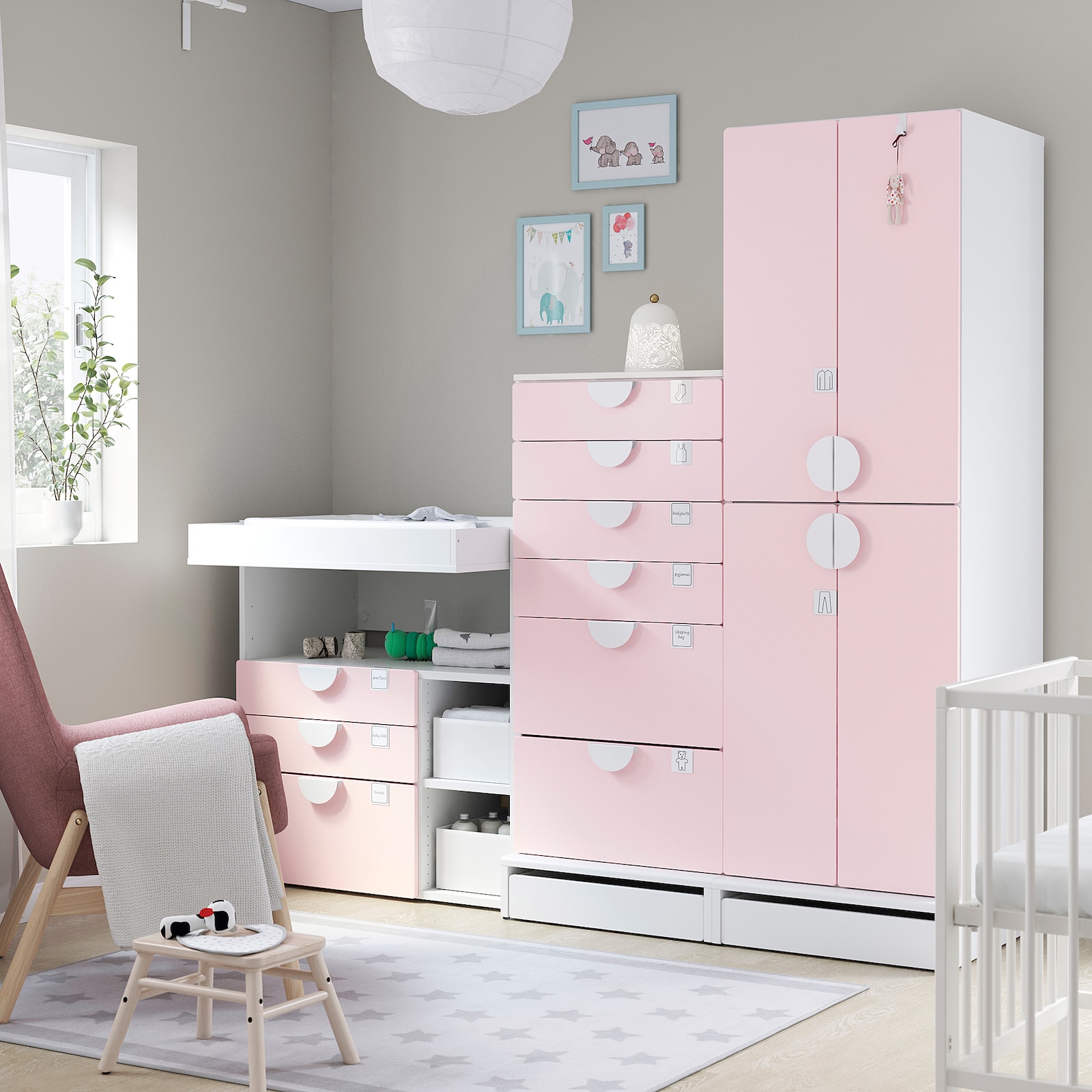 Read on for a look at some of the best children's buys you can get at Ikea now. And remember, it's very important to bolt children's furniture to walls.
More Kids' Room Ideas:
The Best Children's Buys at Ikea
CIRKUSTÄLT Children's Tent

Ikea has a few options when it comes to children's tents, but this one is arguably the cutest ($19.99). If you have the room for it, it's a great way to foster creative play.

MULA Abacus

Ikea offers a number of wooden toys - a la Montessori - like this rainbow-colored abacus, which retails for just $9.99.

SMÅSTAD Storage combination

Having kids means having a lot of stuff. Ikea makes it easy to store and organize it all with their flexible solutions. Their wardrobes can be customized from the inside and outside (prices vary). 

FLISAT Dollhouse

This dollhouse ($34.99) is great because it can double as storage shelving when your kids tire of it.

LOCKIG Children's Potty

Do yourself a favor and buy a few of these potties ($12.99) and scatter them around your home...

ANTILOP High Chair with Tray

This chair doesn't look luxe and it probably won't last you long enough to re-use for baby #2, but it gets the job done and it's hard to argue with the $19.99 price point.  

DUKTIG Play Kitchen

Somehow every kid, at some point or another, wants (and loves) a play kitchen ($89)! 

KALAS 18-piece Flatware Set

$1.99 for 18 colorful pieces makes the KALAS flatware set one of Ikea's best buys. 

FÖRSIKTIG Children's Stool

Whether you want your little one to help you in the kitchen or whether you're trying to help them reach the sink to brush their teeth, this stool ($5.99) has a multitude of uses.

PATRULL Safety Plug

Safety proofing your home is a must and Ikea offers a variety of solutions like these outlet plugs ($2.99 for 12).

Arts and Craft

From easels and portable drawing cases to paint brushes and activity books, Ikea has a wide variety of arts and craft buys (prices vary). 

TROFAST Storage Combination with Boxes

Available in a few color options, TROFAST ($60.99) consists of wooden frames and lightweight plastic boxes that your child can easily slide out, carry and put back again.