Although most are light to medium bodied, Pinot Noirs are full of savory depth creating a delicious accompaniment to earthy, fall dishes.
Pinot Noir grapes have thin skins, which contribute to the wine's lighter color and delicate flavors. While more difficult to grow than other grape varieties, the outcome is well worth it. The texture is velvety, smooth and soft and has been described by winemakers as "liquid silk".
Decoy by Duckhorn's Pinot Noir is a delicious choice to pair with rustic, earthy fall dishes. As part of the Duckhorn Wine Company, Decoy has mastered great quality, reasonably priced wines. Decoy's Pinot Noir is delicious on the palate with dried earthy flavors. It also encompasses red fruit flavors with hints of toasty oak. I paired this delicious Pinot Noir with my Fall Rustic Flatbread Pizza. The earthy leeks, rich Gruyere cheese, salty Prosciutto and spicy baby arugula paired with Decoy's Pinot Noir was truly a match made in heaven!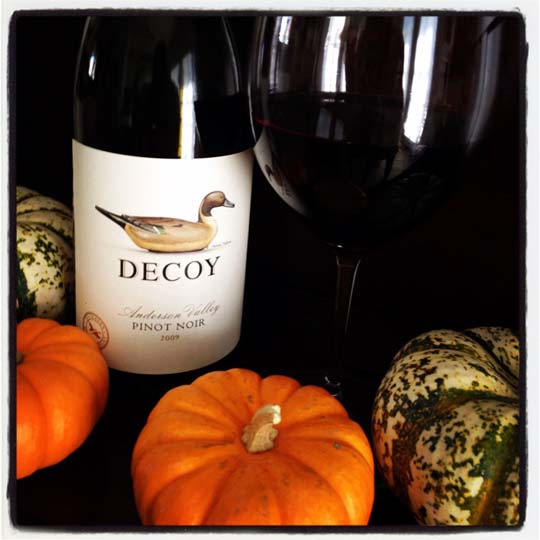 Decoy by Duckhorn's Pinot Noir can be purchased for around $20 a bottle. A decent price for an excellent bottle of Pinot Noir!