Keeping track of the kids is child's play with these super fun sandals! Wherever your child goes they will leave behind beautiful little animal tracks.
 The shape of the sandal creates a perfect platform for the tracks, which are available as four different species (cat, monkey, lizard, and owl) as well as a special dinosaur design. Read on to see them all!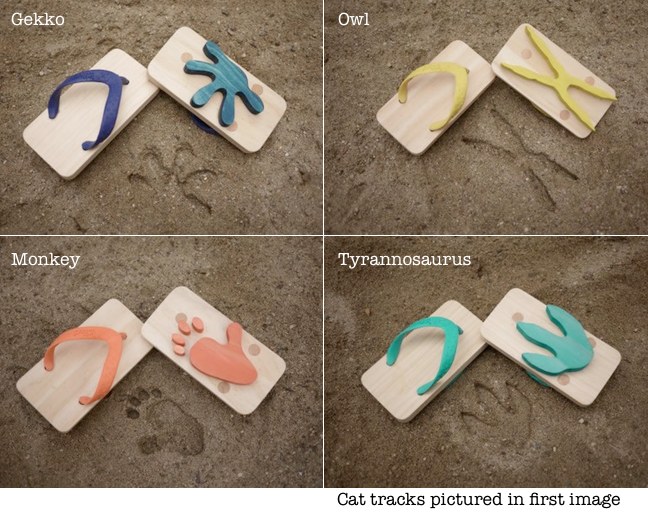 The Kiko+ Ashiato sandals are based on the design of traditional Japanese gela sandals, with a rectangular wooden base that gives them a playful vibe. It's such a cool concept–I know my little ones would be all over these!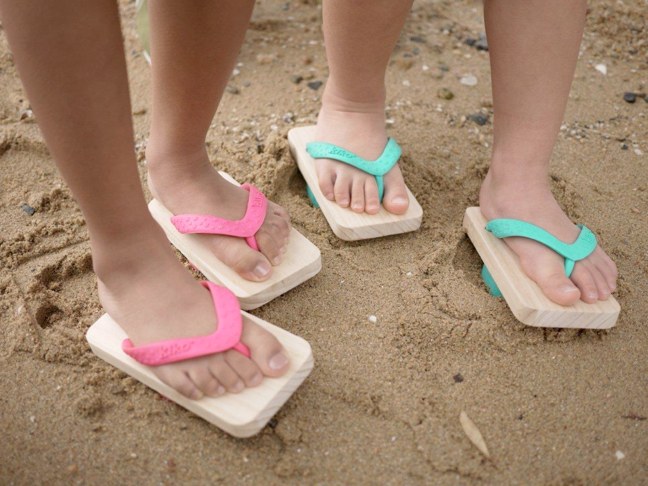 With Kiko+ only recently kicking off their worldwide product launch, I've only been able to find the sandals on various Japanese websites and  this website in Germany (€22/pr). THey should become more widely available over the next few weeks.
For more information, visit the Kiko+ website. I'd love to hear how they turned out if you buy a pair!