It's officially fall. The air is cool, leaves are changing color to beautiful golden hues, pumpkin spice is back, and it's time to get out those sweaters, booties, and Rugby and flannel shirts. But, don't put away all your summer favorites just yet. You can stretch your summer wardrobe into the fall season by mixing some of your favorite summer items with new fall trends.
Yes, the closet hanger life is longer than you think for some of those summer pieces you love, and just don't want to give up just yet. Even if you do add some new pieces to your wardrobe this fall, I've got you covered with a few summer pieces you can wear now, hopefully limiting the number of times you stand in front of your closet and frustratingly say, "Ugh, I have nothing to wear today!"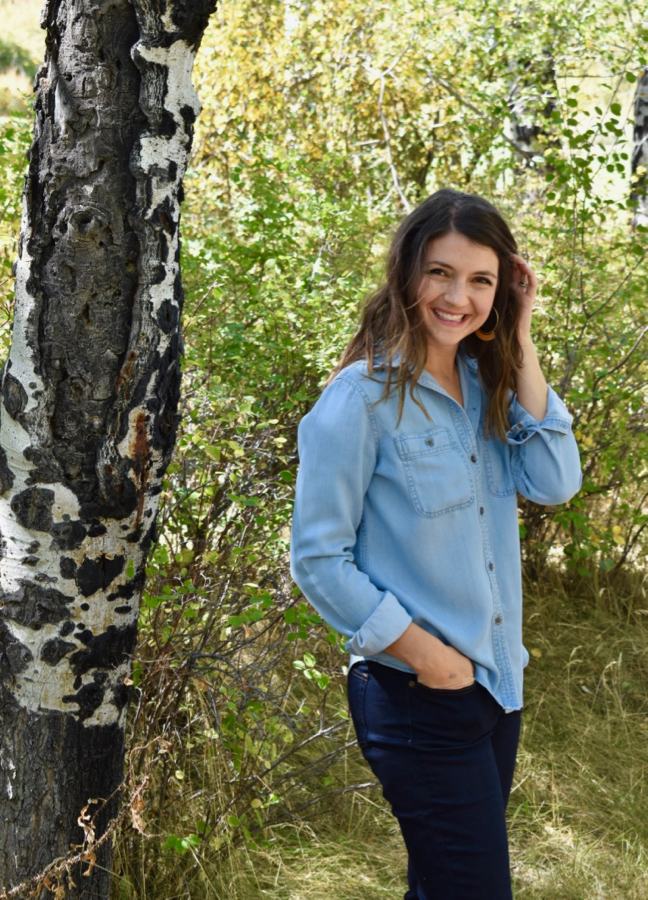 Hooray For Chambray

I'm ecstatic to report that a chambray shirt is another "it" item this fall. I wore a Chaps Chambray shirt with white jeans this summer, and will continue to wear it in the fall. Instead of white jeans, I will wear it with dark jeans for a jean-on-jean look, or black pants and a good bootie. It is so comfortable, and goes with just about everything. I love it because it can be dressed up, or down. It's a must-have for every woman's closet!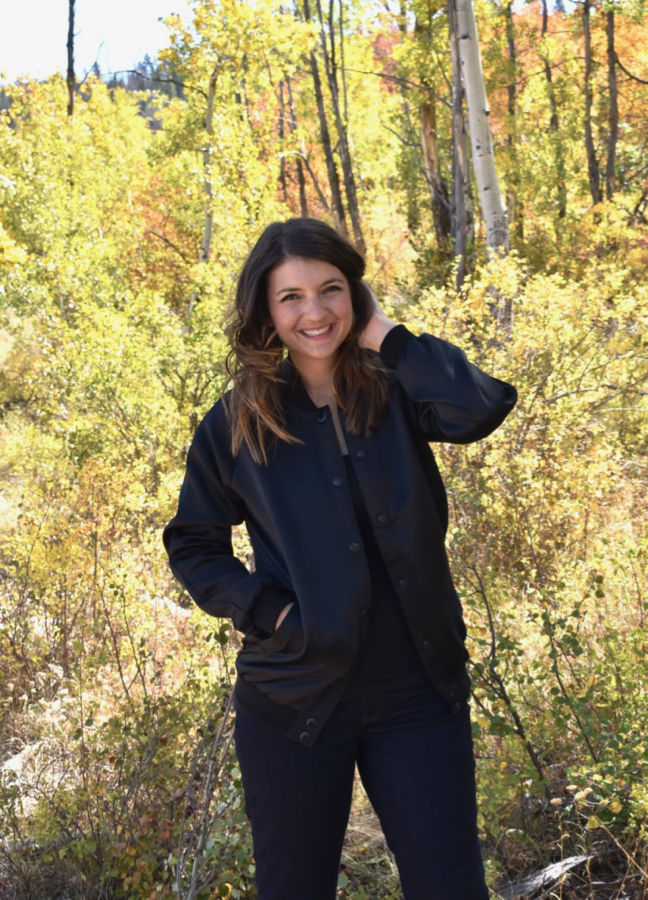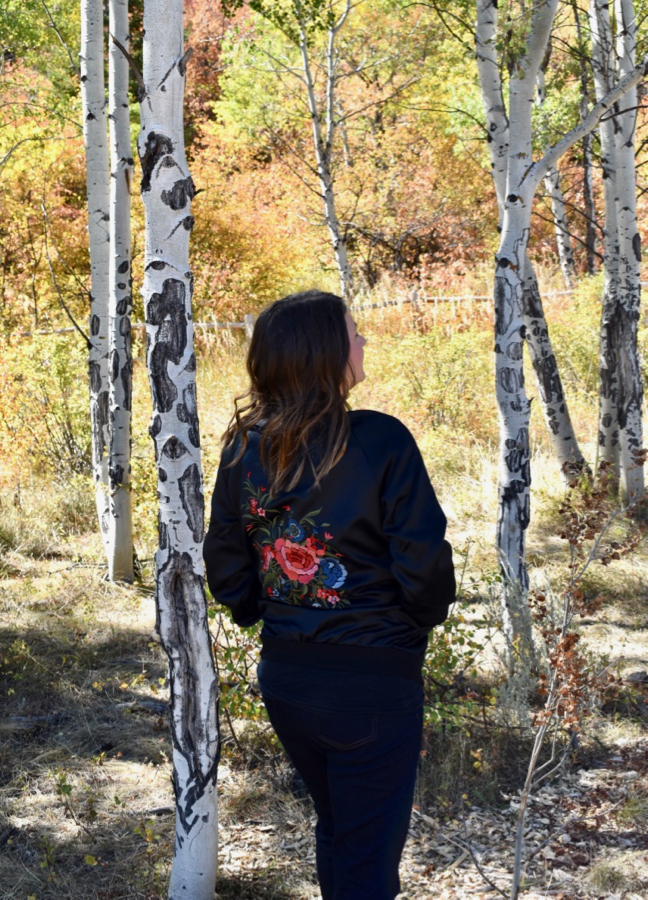 Wear A Statement Jacket
I get excited for all the cute jackets I get to wear in the fall. I don't know about you, but in the fall I'm hot one minute, and then cold the next. With this Chaps Floral Bomber jacket, I can be cozy without sacrificing style when the air gets chilly. Florals were in style this summer, and the trend is back again this fall (which I'm thrilled about). The color of the floral embroidery on the back of this jacket complements fall tones nicely. Pair it with a great pair of denim jeans, or black jeans for a trendy look.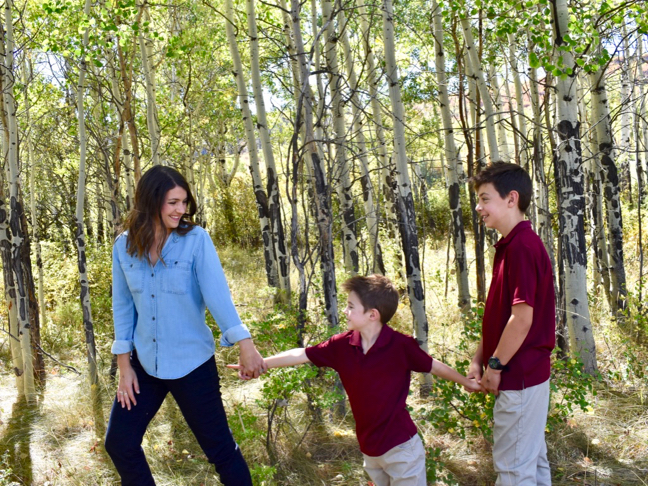 Put On Your Best Denim
A woman must have a fabulous pair of jeans in her closet. You know, the kind that tucks us in in all the right places and prevents that dreaded muffin top? In the summer, I often roll my jeans up to get a break from the heat, but they can (and should) be worn year-round! In the fall, I love to pair them with a stylish bootie and chambray shirt. This pair of Chaps Mid-Rise Straight Leg jeans is so comfortable, plus the dark wash, high-rise waist and slimming silhouette was flattering and kept everything looking smooth. There were enough pockets for all the pretty leaves my boys and I collected on our recent fall outing, too.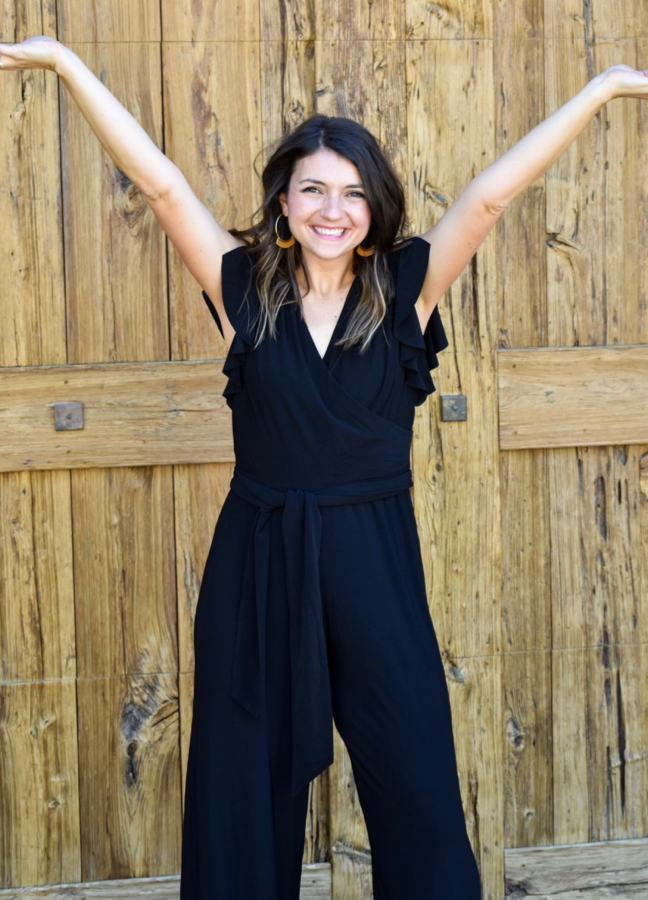 Jumping For Jumpsuits

I wasn't certain about the longevity of the jumpsuit trend, but ladies, the chic trend is here to stay. From head-to-toe, the one-piece garment is effortless, comfortable and a fantastic alternative to dress and skirts. This Chaps Faux-Wrap Wide Leg Jumpsuit is the first jumpsuit I've ever worn. I had reservations (okay, I was totally afraid) about whether or not it would work with my body type, but the material is so forgiving, and it feels like butter on my skin. It's going to be my go-to this fall for weddings and events. If you don't have an event this fall, wear it to work, or a night out on the town. It's worth the investment. Black is so classic, so this jumpsuit works for summer and fall.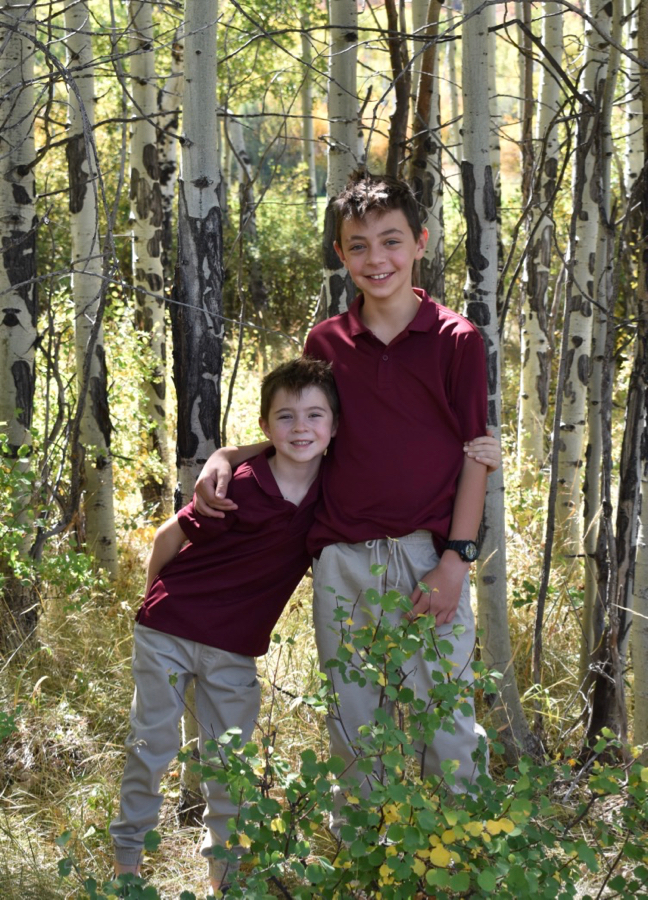 Classic Polo With A Trendy Jogger

My boys love their athletic wear so much; it's hard to get them in anything else. Well, I found Chaps maroon Performance polo shirts that look polished, but they can still play in them. The material is so soft, they feel like they're wearing athletic wear, but the collar makes it a more refined version. It's a win/win for the boys and me. Joggers are so trendy with children's clothing right now. The style can be worn in summer and fall. The khaki looks great with the maroon polo shirt – it's a perfect look for warm fall days.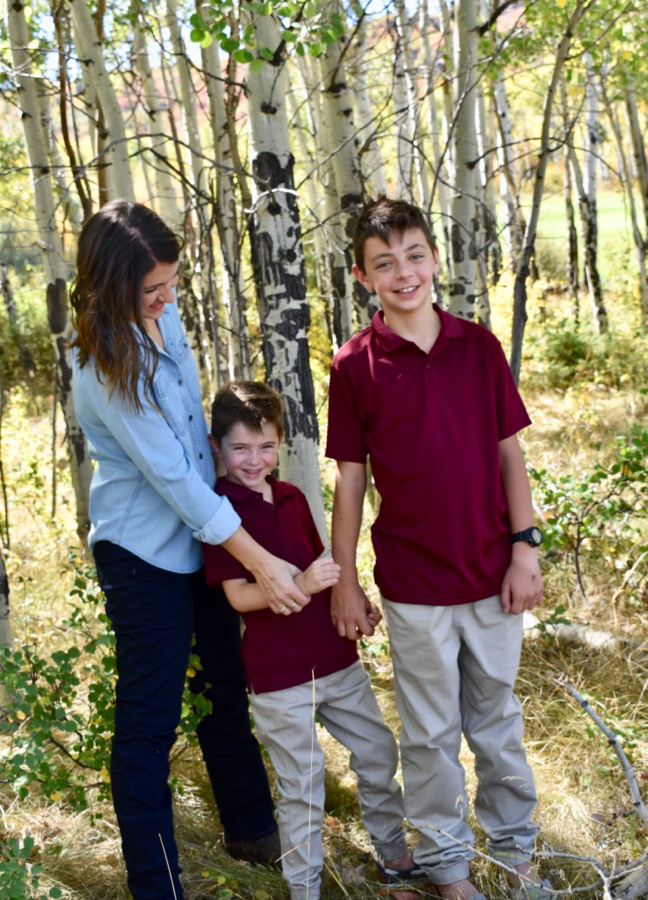 Before you step outside, think about the summer items already in your closet that can make a statement this fall. You have a "make it work moment." But I say, don't just make it work – own it, and save your money for more classics you can transition from season to season!