I love adding clothes to my wardrobe that are basic and versatile! My style is a bit more classic so having staples in my closet that I am able to dress up or dress down is a priority for me. Speaking of, denim is a timeless fabric and wardrobe must have that I can count on from day to day to bring my whole look together! It is especially great at times of year when we all struggle to transition our outfits from season to season. If you're not already on the denim train, be it a jacket, vest, or simply a great pair of jeans, say hello to your new best friend and see how I style it as the seasons change…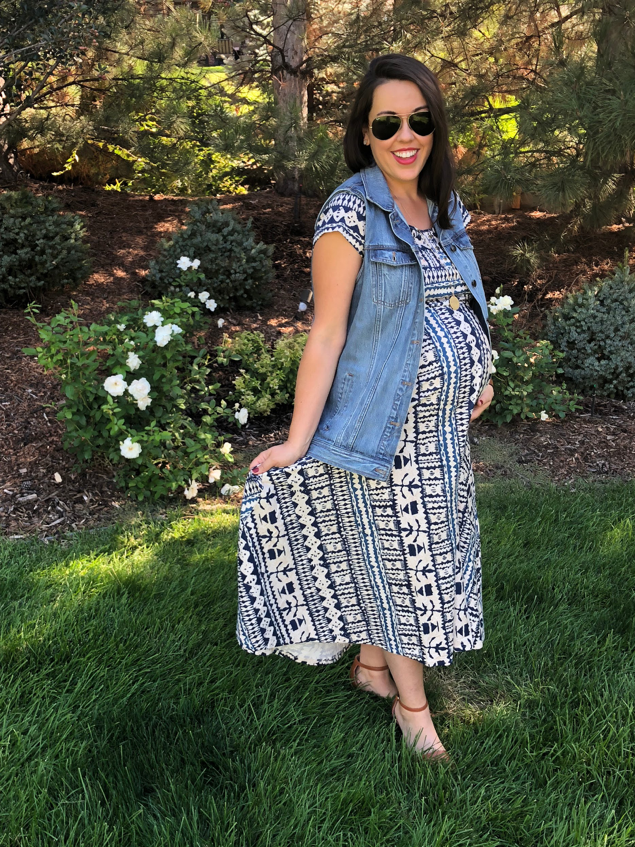 In the months transitioning from Summer to Fall, I love wearing a long, lightweight dress. I always like to layer and believe that denim goes with everything, so when I found this dress at CHAPS I immediately looked for a few items to style with it that would make my look a bit more cohesive while keeping me comfortable. CHAPS line of dresses and denim are my favorite! The quality of the material makes their clothes so comfortable. With the changing temperatures, and especially with my growing baby bump (even though it's not maternity!), comfort is key. This cute cap-sleeve, maxi style pairs perfectly with a denim vest now, a heavier jacket later, or looks great all on its own. Plus, because it isn't maternity, I'll be able to wear it post-baby too!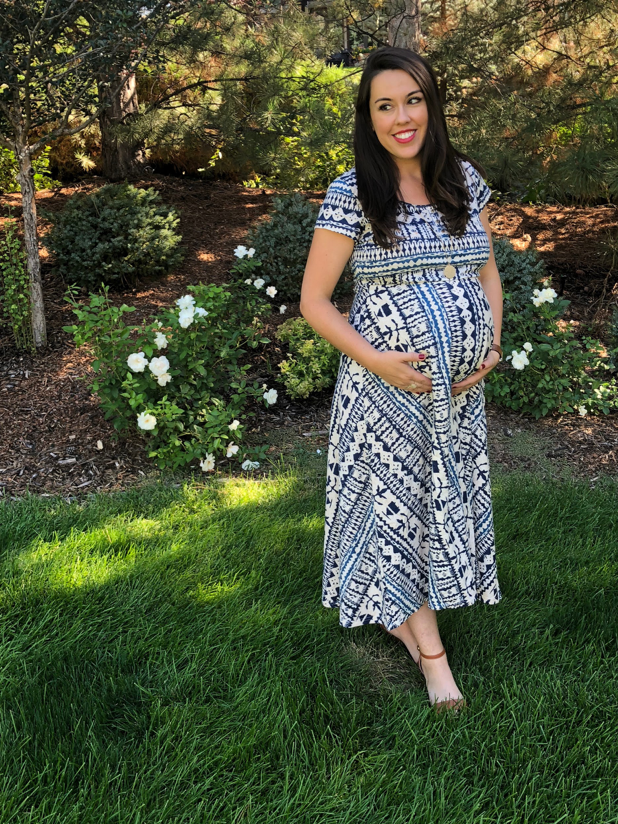 On the days I'm out and about, attending meetings, catching up with friends or picking my kids up from school, I like to add a little something to my outfit! I chose to pair this classic denim vest with my long dress to keep things casual and effortless but make me feel a little more pulled together. I love how I'll be able to pair this piece with so many different looks throughout the year, and the high-quality denim from CHAPS is nice and thick, so it's more than just a fashion statement. It also adds a little bit of warmth in the colder months!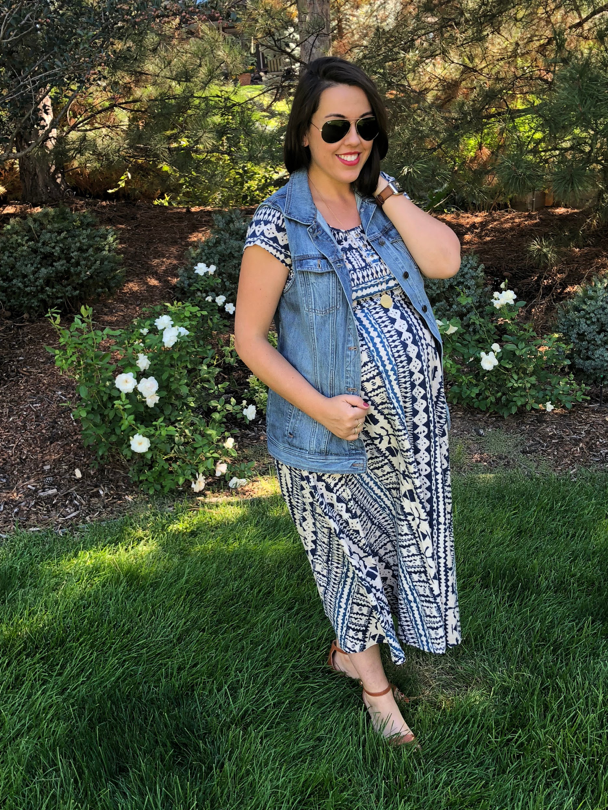 Speaking of … with Fall quickly approaching, the mornings here in Colorado are getting much chillier! A nice button-down denim long sleeve shirt is the perfect addition to any outfit and a great, lightweight alternative to those cozy cardigans we all love. This piece is classic and comfy, and also looks so cute with a casual white t-shirt and leggings – another one of my go-to outfits. If you don't have a long sleeve button down denim shirt in your closet, you're doing the mom thing all wrong! This one from CHAPS, in particular, is my absolute favorite. It has really cute navy-blue paisley detailing on the back around the collar, and along the inside cuffs so you can roll up your sleeves with a little flare.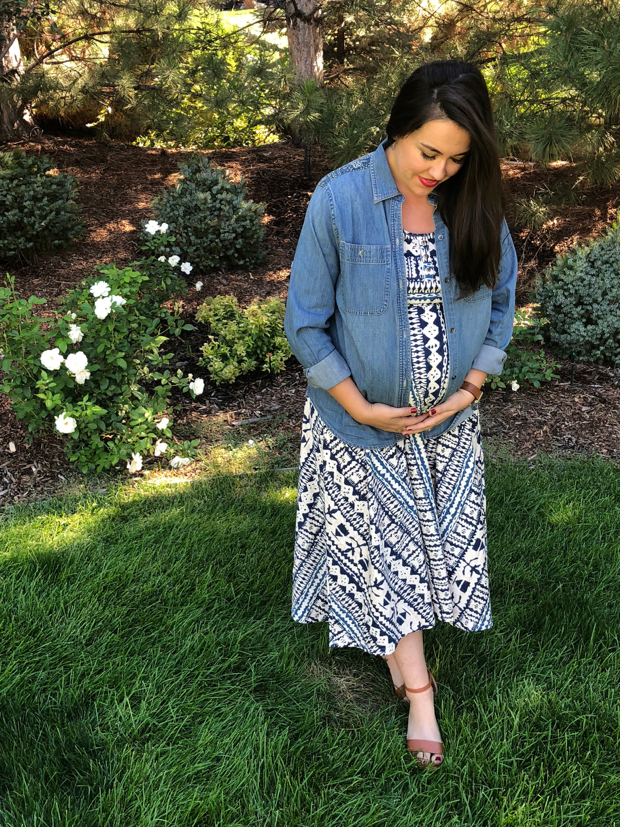 As a busy mom of three (soon-to-be four!), versatility and comfort are key! So, as I shop for new fall fashions, I look for styles that suit my lifestyle and pair well with the pieces I already have in my closet. This is why I'm so glad I found these CHAPS pieces that I can wear (and will be living in!) all year long.
How do you style your denim?