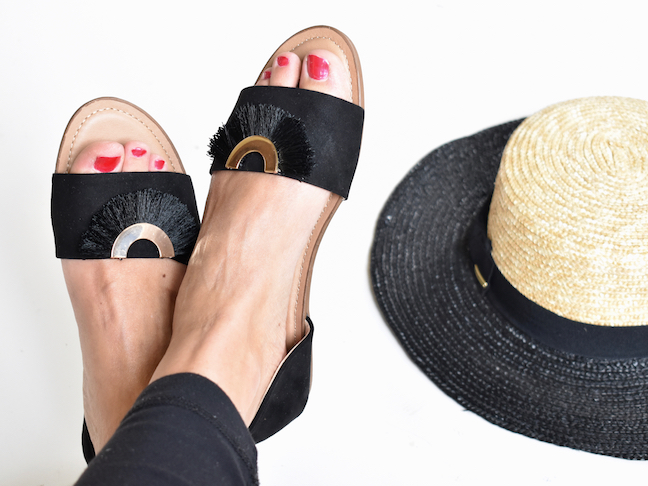 During the holiday season, I shared a fantastic (and easy) way to add a DIY embellishment to a pair of velvet heels. Since I received a compliment nearly every time I wore them, I decided to transform another pair of shoes for the summer months. It's only fair, right? Instead of vintage bling, this time I embellished a pair of open-toe flats with a touch of shiny metallic and fringe from an unlikely source – earrings.
There's a certain skill that comes with creating DIY fringe, and I don't have that skill set (yet), so I opted to find the perfect pre-made fringe to add to my shoes. I had an extremely large pair of fringe earrings gathering dust on my jewelry rack. They are really fun fringe earrings, and seemed like a great idea at the time of purchase, but they were just too big for my ears. So, with a couple tweaks, they became the perfect DIY shoe embellishment. Not only are these DIY sandals fabulous and unique, but also, I feel good about repurposing and recycling something I didn't use into something I will actually wear. I've got a little fringe in my step this summer, and I couldn't be happier about it.
Think about all the colorful (or monotone like I did) fringe you could add to any of your shoes. You may not need to look further than your own closet or jewelry drawer. Here's how to do it.
DIY Fringe Embellished Sandals
Materials:
Shoes (I bought mine at Target)
Fringe earrings (or any other fringe accessory that can be added to decorate a shoe)
Ironworker's Pliers (or metal cutting tool)
E-6000 glue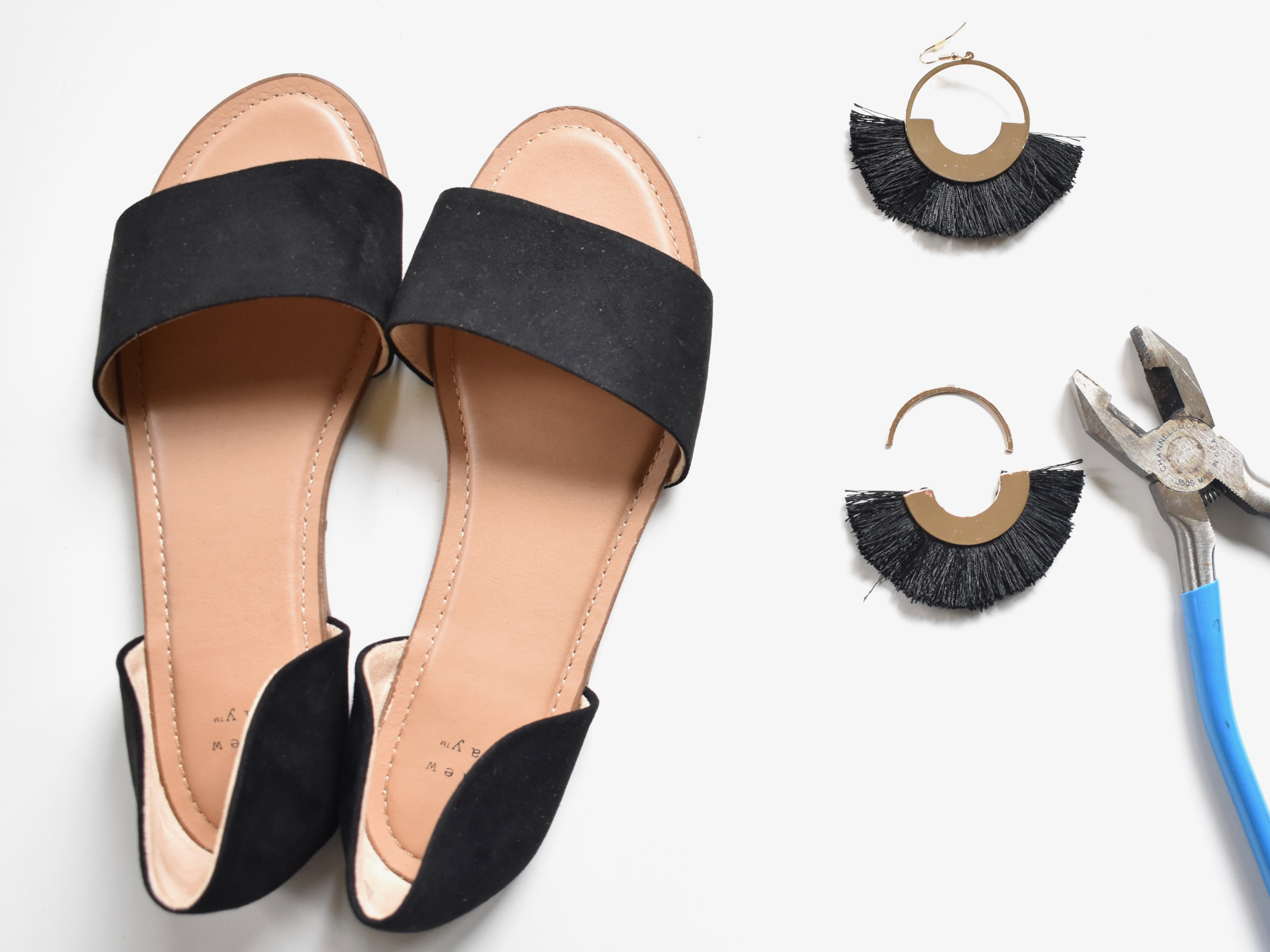 Step 1: Gather supplies.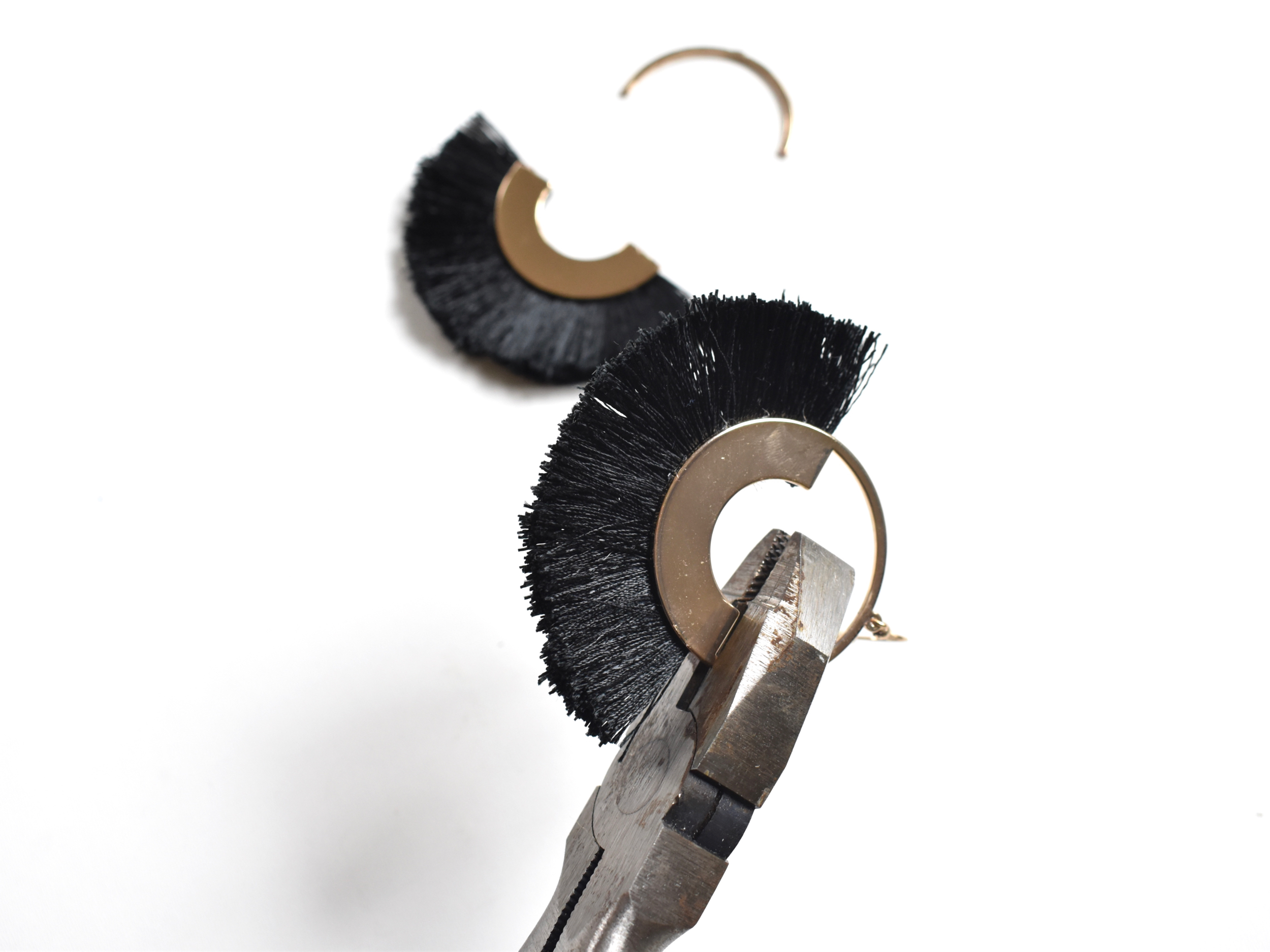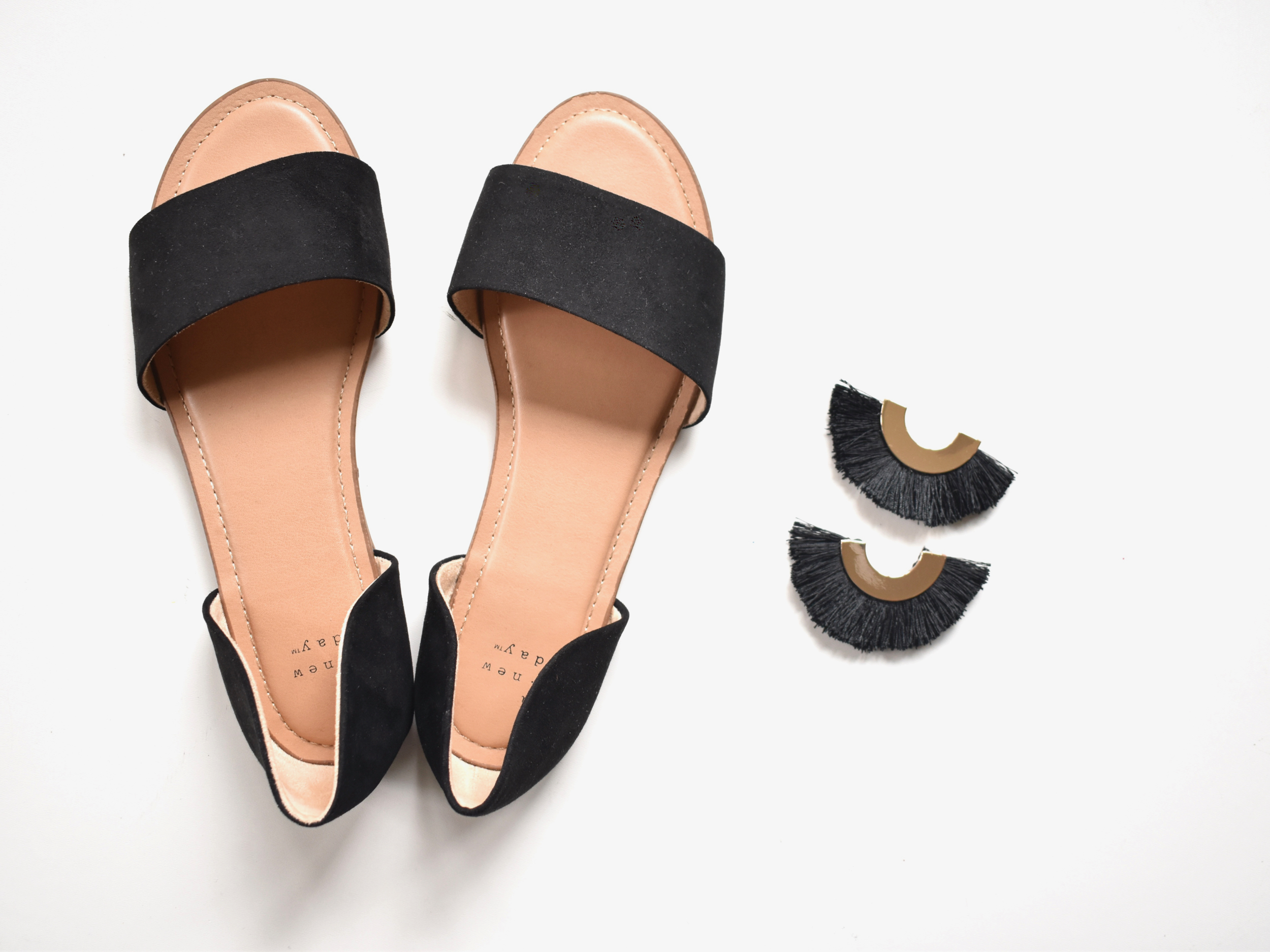 Step 2: Cut the metal top off the earrings. Use the pliers for this part. You may find fringe that doesn't require pliers, which is even better. I wanted something to fit on the front strap of the shoe, so the half-moon shape worked great.  Make sure you don't cut the fringe glued to the back of the earring.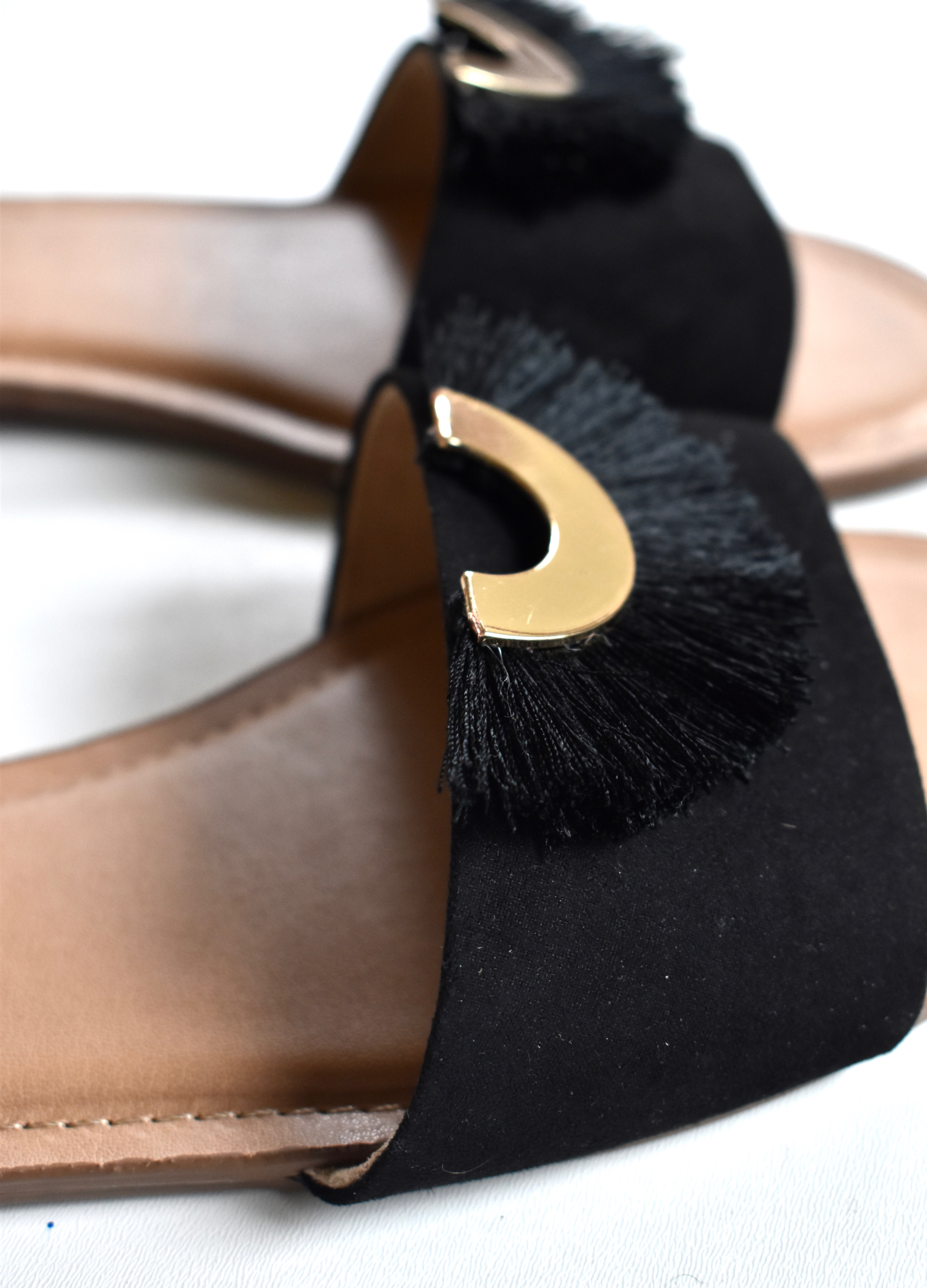 Step 3: Play with the placement of the fringe on the shoe. You want to make sure you like it before you glue it.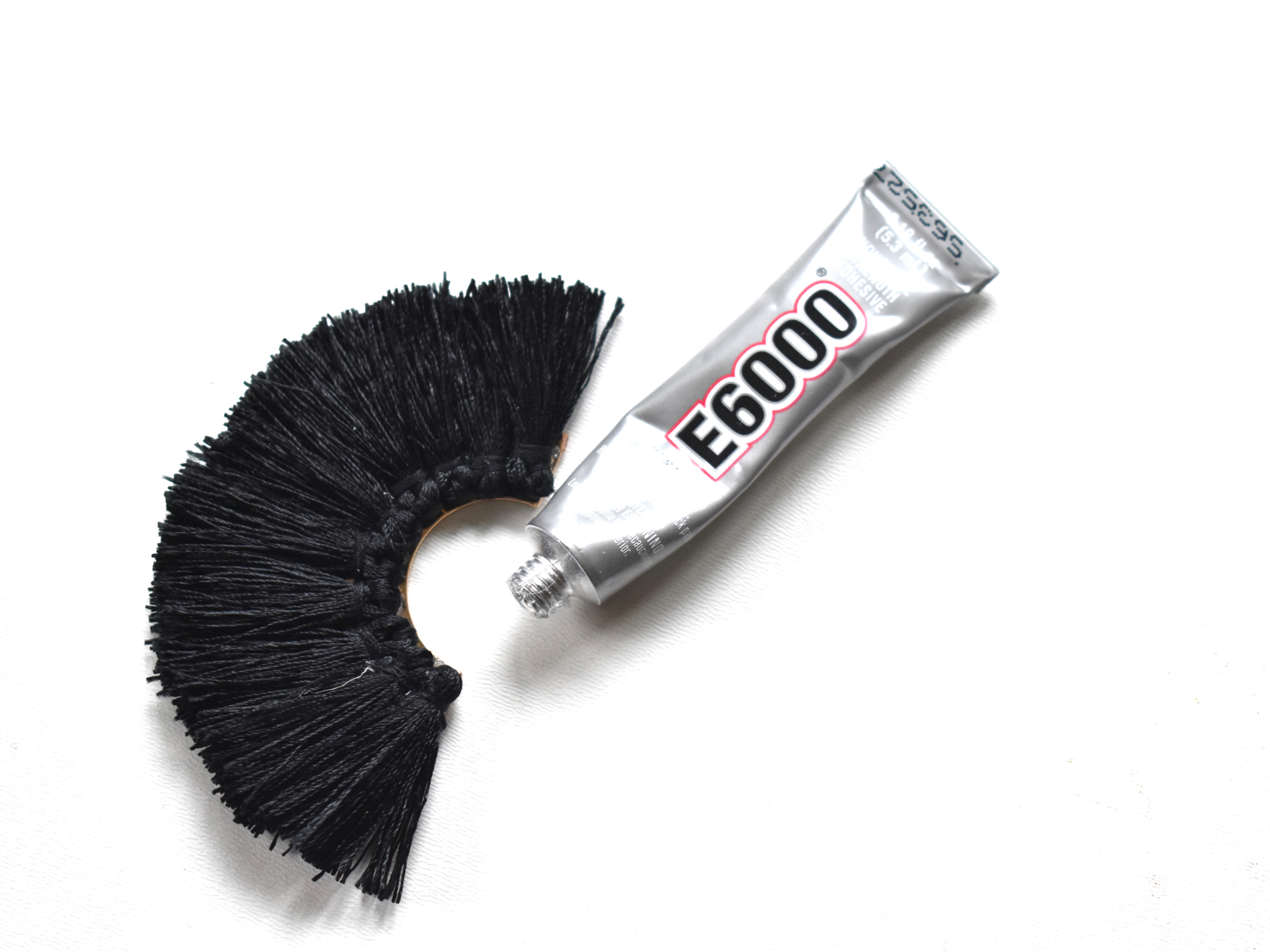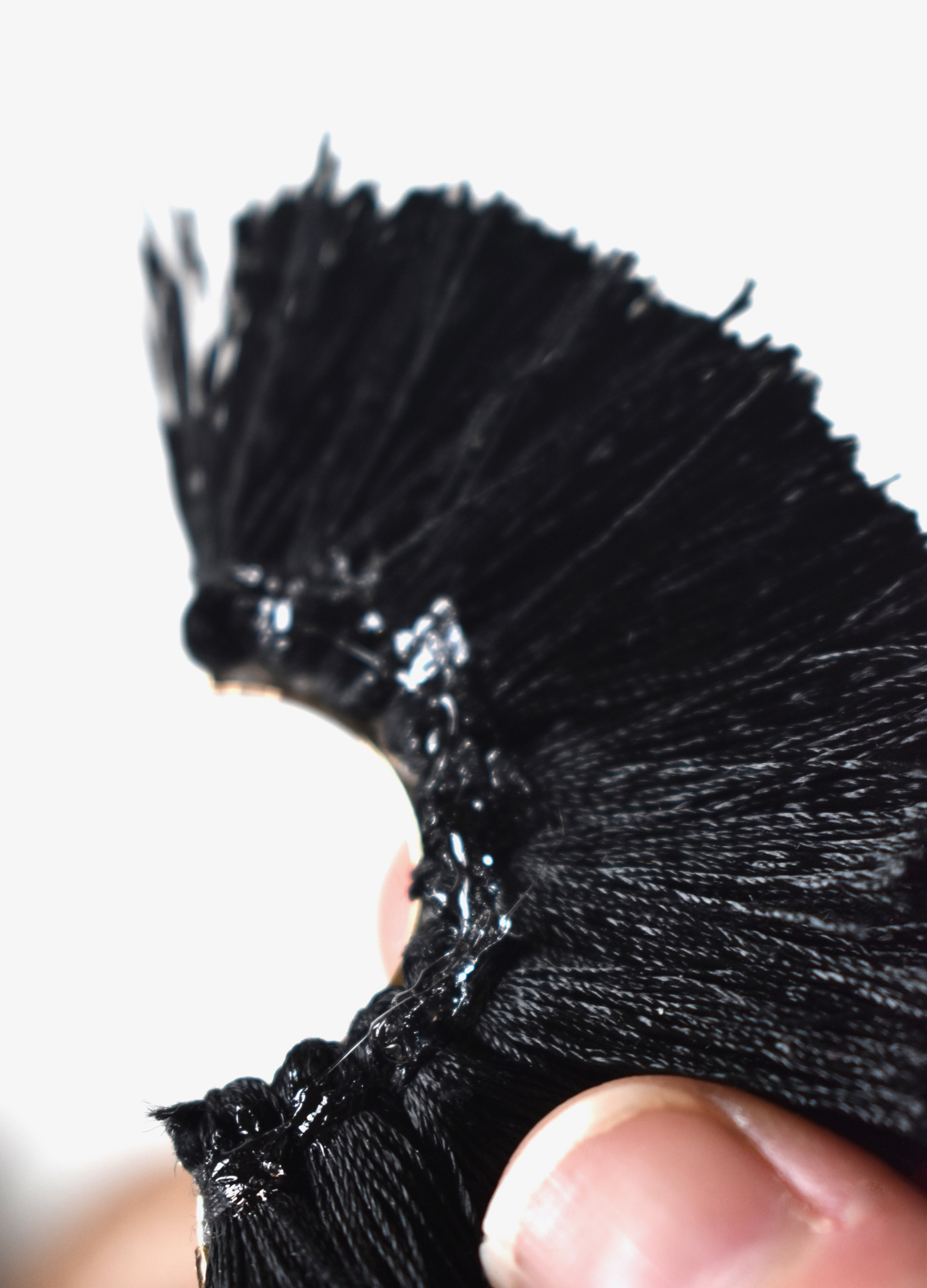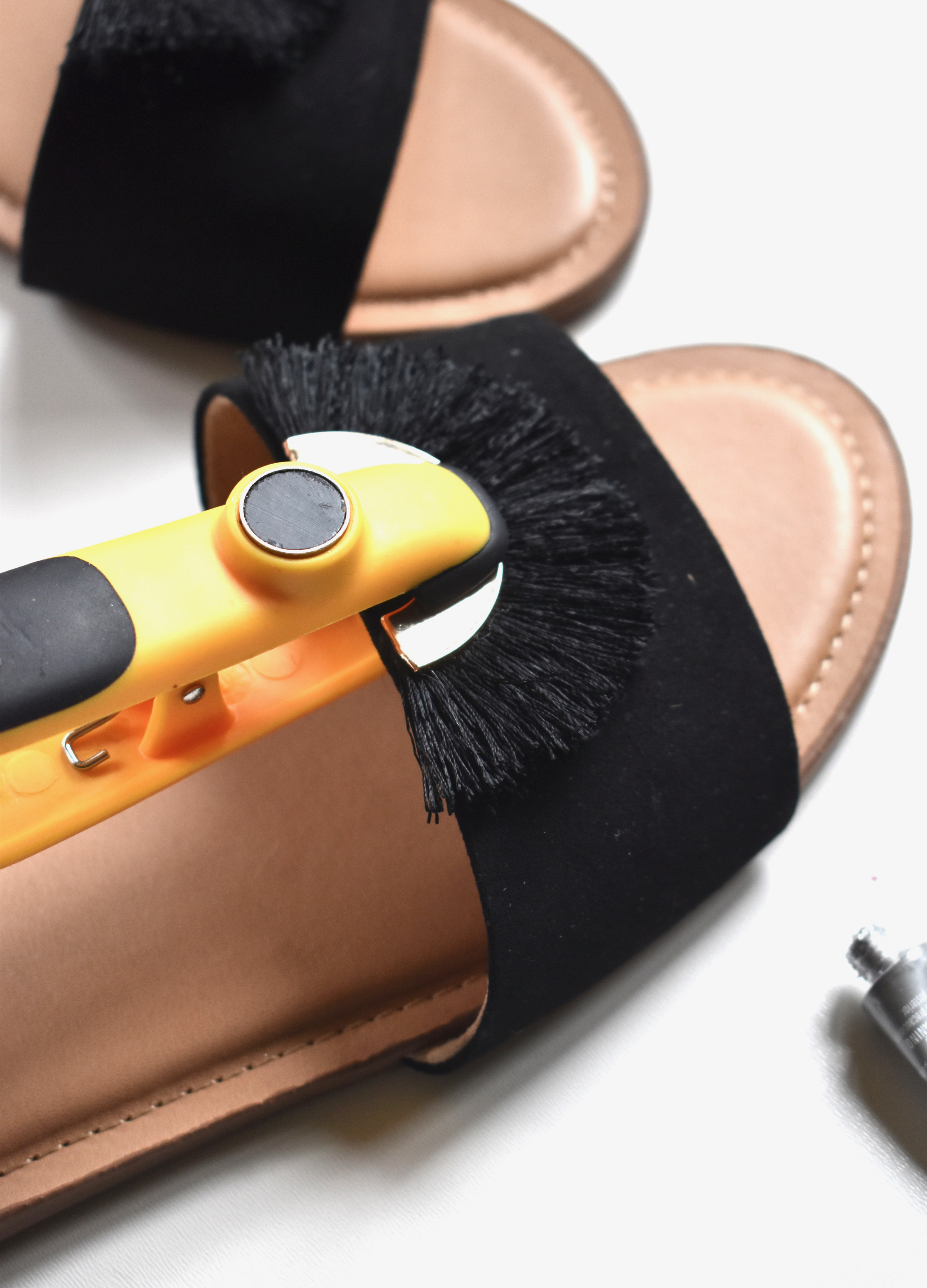 Step 4: Add E-6000 glue to the back of the fringe, and press it firmly onto the shoe. Use a clip to keep the fringe in place for 24 until it fully dries.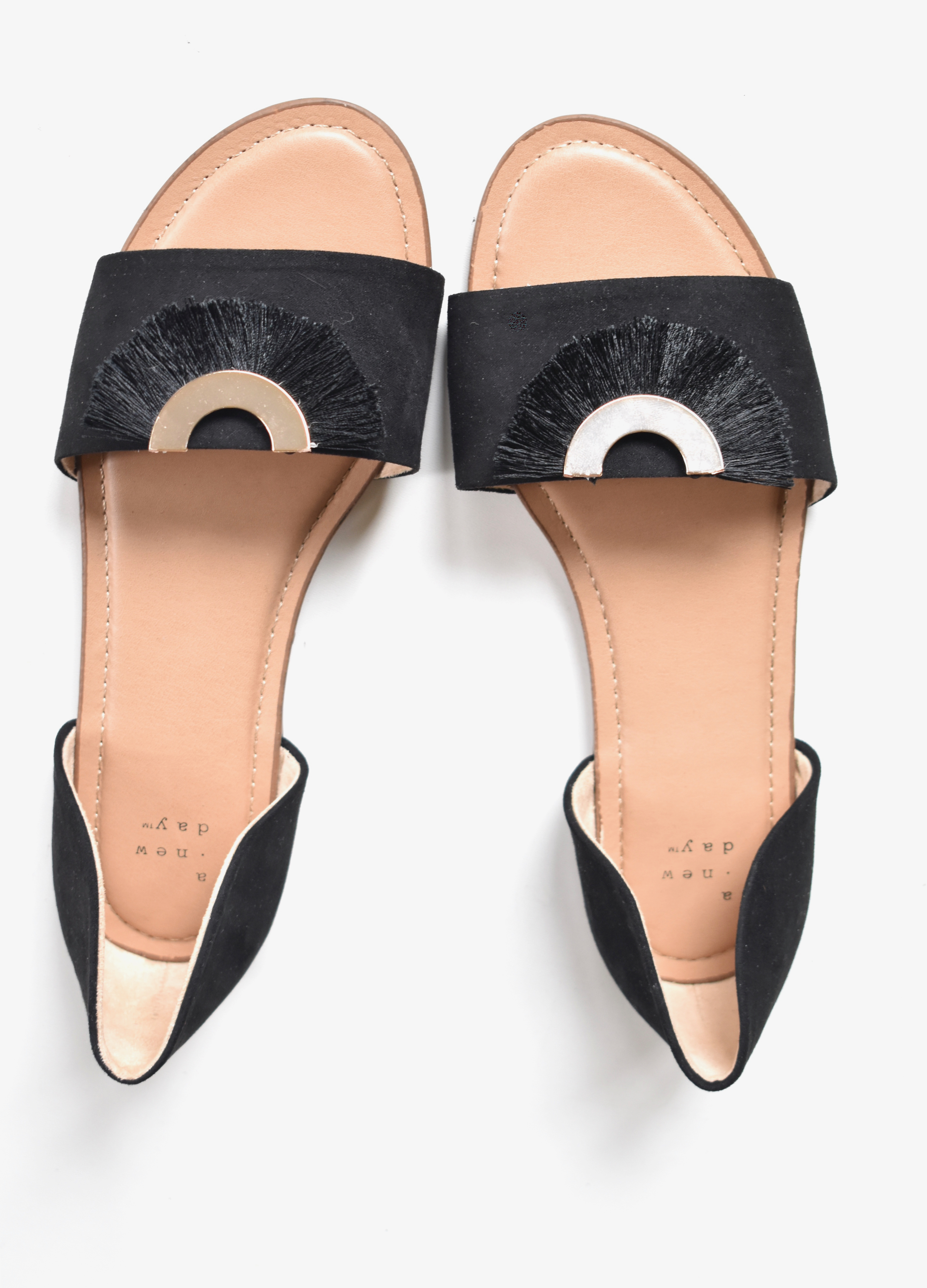 Step 6: Wait about 72 hours to wear them, but once you slip them on, wear them it with confidence!