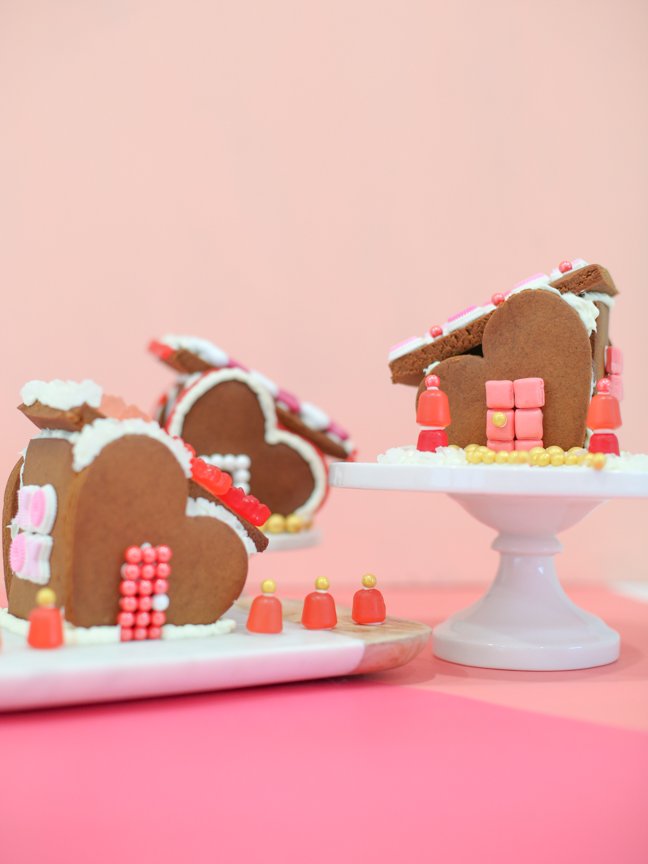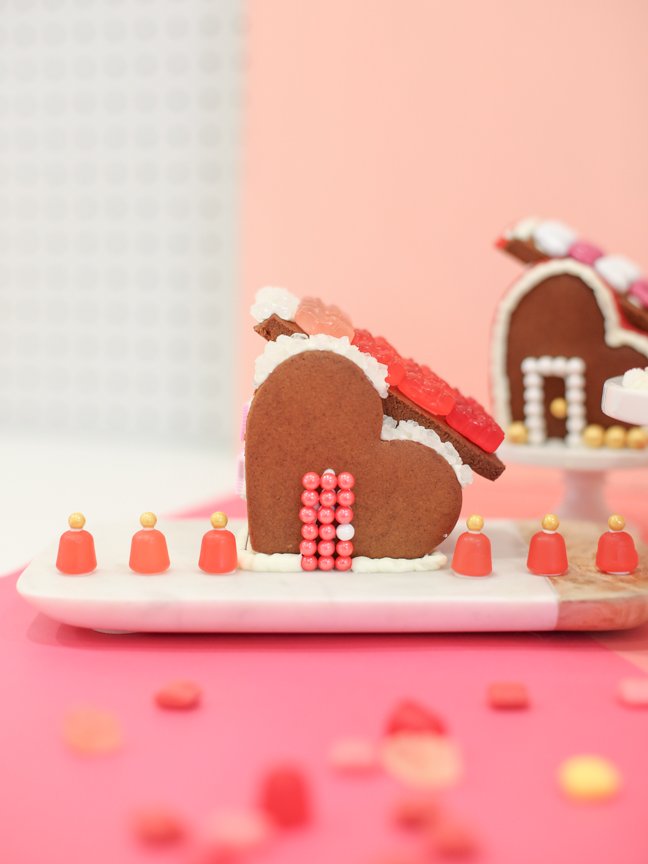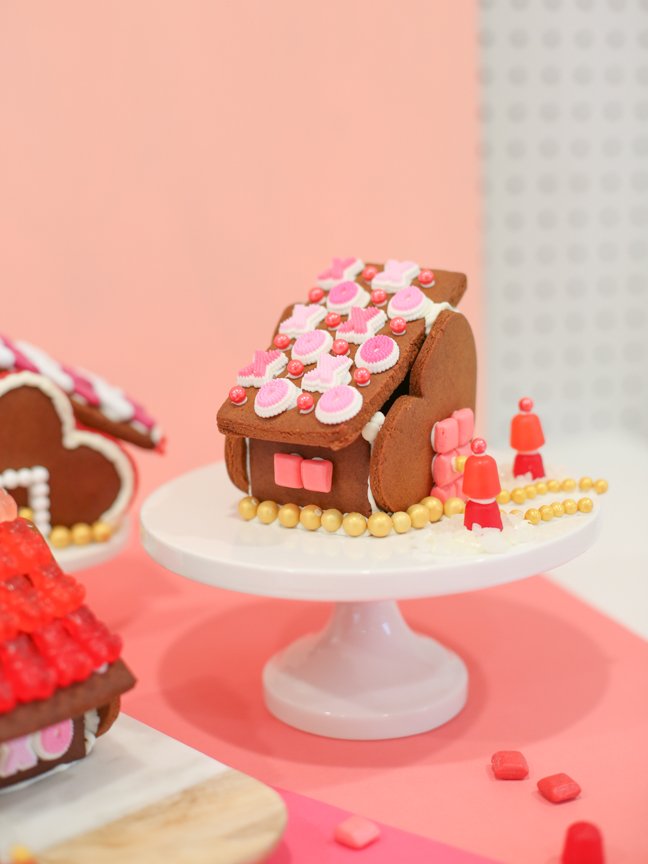 Did anyone else not quite get to the gingerbread decorating during the holiday season? Funny how that happens. Anyway, never fear, because gingerbread houses aren't just for Christmas anymore! These cute little Valentine houses make an adorable village and are the perfect afternoon or snowy day project for you and your kids. My simple, no-fail gingerbread recipe means you can make these babies from scratch, no sweat. Gather your favorite red, pink, and white candies (buy extra for snacking after the kids go to bed), and you can whip up an entire whimsical Valentine's Day gingerbread house neighborhood. They make a pretty Valentine's centerpiece or mantle decoration, too.
Want to get started on your own Valentine's Day gingerbread houses? Cover your workspace with a Valentine's Day tablecloth to get you in the mood and follow my simple directions below:
Supplies:
heart-shaped cookie cutter
parchment paper
cookie sheet
icing bottle
plastic wrap
mixer
rolling pin
scissors
Ingredients for the gingerbread houses (makes approximately 4 houses, double recipe for more):
1/2 cup + 2 tablespoons vegetable shortening
3/4 cup sugar
1 cup molasses
3 tablespoons water
4 1/2 cup all-purpose flour
3 tablespoons cornstarch
1 tablespoon ground cinnamon
creamy vanilla frosting (1 tub will decorate four houses)
various candies in Valentine colors
Instructions:
Step 1: Cream together shortening and sugar until thoroughly combined. Add in molasses and water and mix again until combined.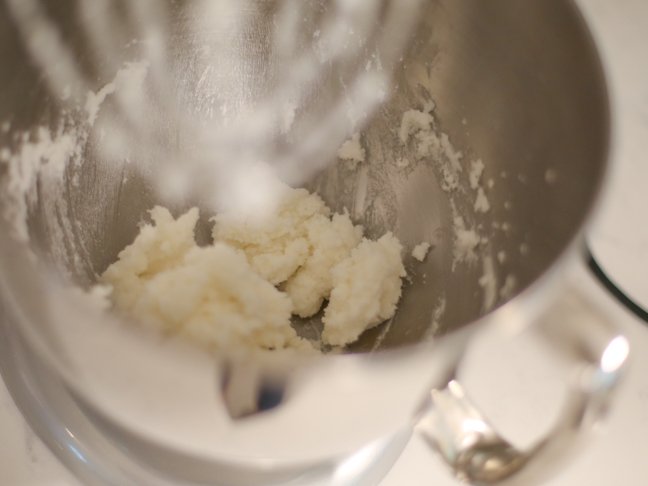 Step 2: Whisk together the dry ingredients in a separate bowl. Add the dry mixture gradually into your wet mixture and mix until combined. It will form a crumbly dough.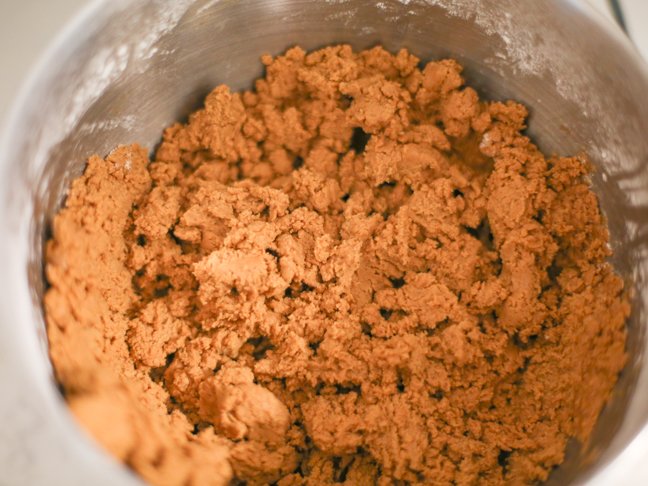 Step 3: Form the dough into a ball and wrap in plastic wrap. Let rest at room temperature for about an hour.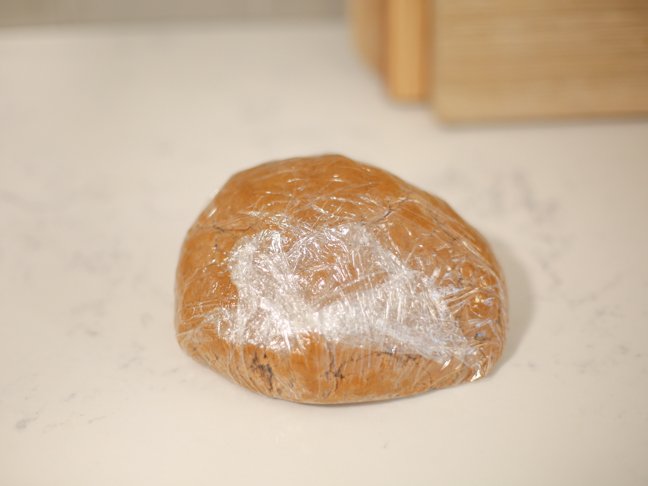 Step 4: Preheat oven to 300 F. Set out a sheet of parchment paper and place the unwrapped dough on the parchment. Place another sheet of parchment on top of the dough and roll with the rolling pin until it's about 1/4″ thick throughout.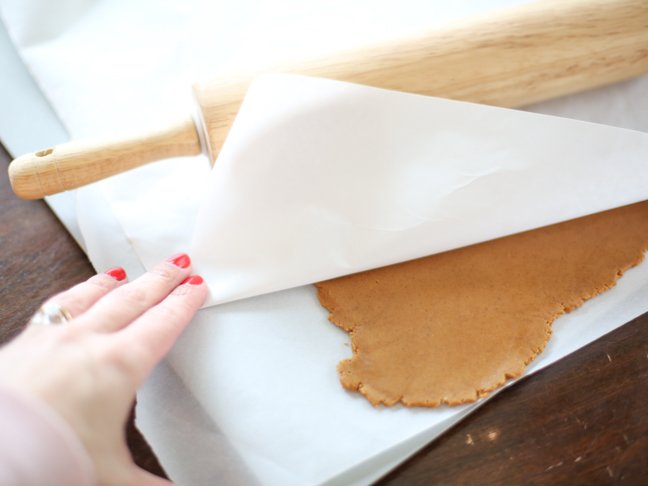 Step 5: Remove top sheet of parchment. Using a heart cookie cutter, punch out two hearts for every house you will make. Then create the walls and roof. Cut three small sheets of parchment paper. Using your heart cutter as a measuring tool, cut one sheet of parchment that's as tall as the short side of your heart when the heart is laying on its side, and 2 inches wide. Cut another sheet that's as tall as the tall side of your heart when the heart is on its side, and 2 inches wide. For the roof, cut a sheet that's 2 inches wide and 1 inch longer than the distance between the two ends of your heart laying on its side. Place these sheets of parchment over your rolled dough and cut around them with the knife; you'll need one of each shape for each house you are making.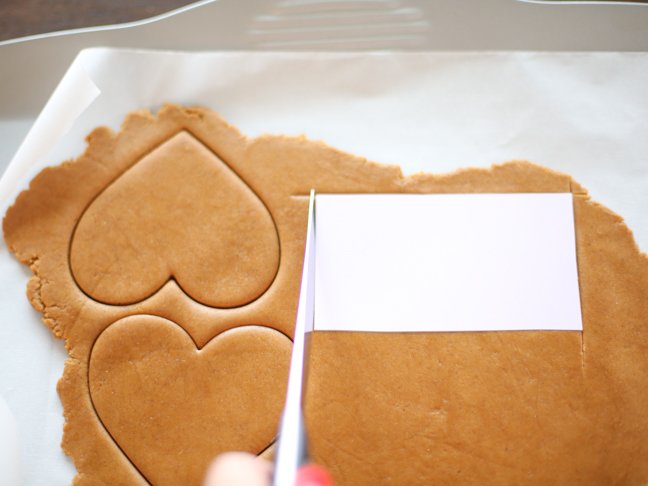 Step 6: Remove all excess dough from between the cut shapes.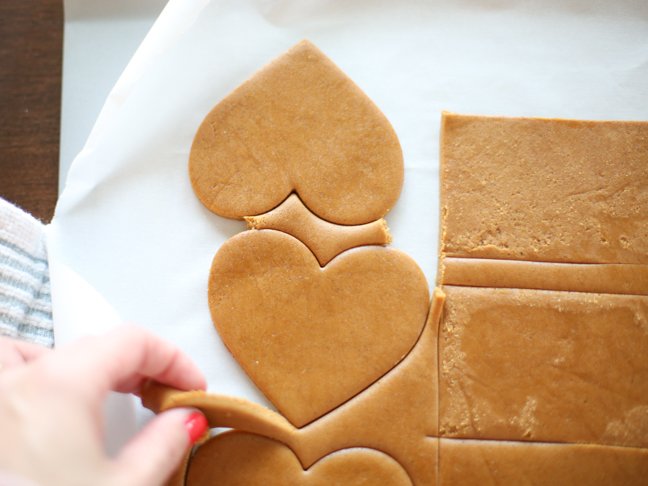 Step 7: Place parchment sheet with all cut shapes on a cookie sheet and bake. Check the gingerbread after one hour; it should be firm and cooked through. If it's not firm after one hour, check back every 5 minutes or so until the pieces feel hard to the touch. They'll get even harder as they cool, which will create a sturdy house.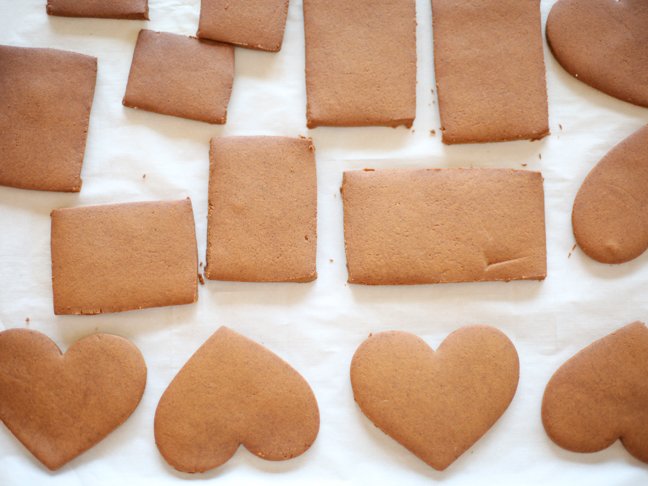 Step 8: Once completely cool, assemble your houses. Fill your icing bottle with room temperature vanilla frosting (we use this shortcut and it works like a charm, but you can feel free to make your own royal icing if you like!). Start by assembling one heart with two walls. Place frosting on the side of one heart. Place frosting on three sides of each of the walls. Stand the heart on its side with the two walls pressed into the back side of the heart, toward their respective edges.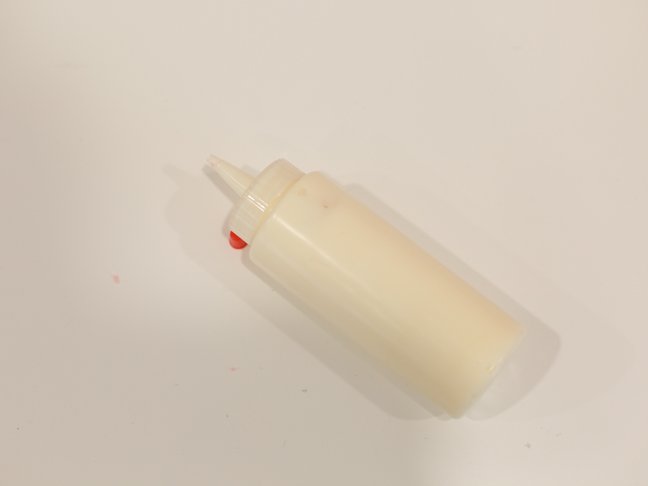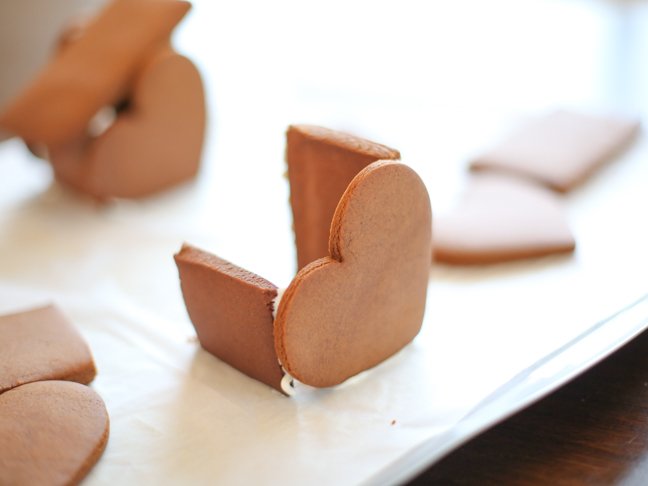 Step 9: Place a line of frosting on the top of each wall, and set the roof across the walls. Then, place a line of frosting on the bottom edge of the other heart and place the heart on the uncovered side of the two walls. Press the two hearts toward each other to ensure that the house is firmly assembled.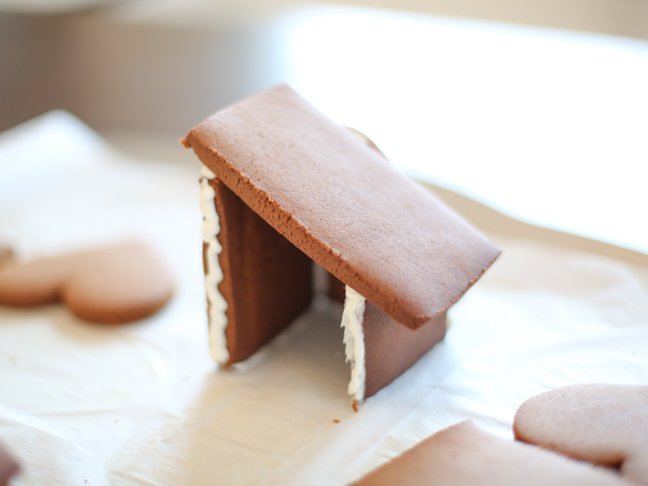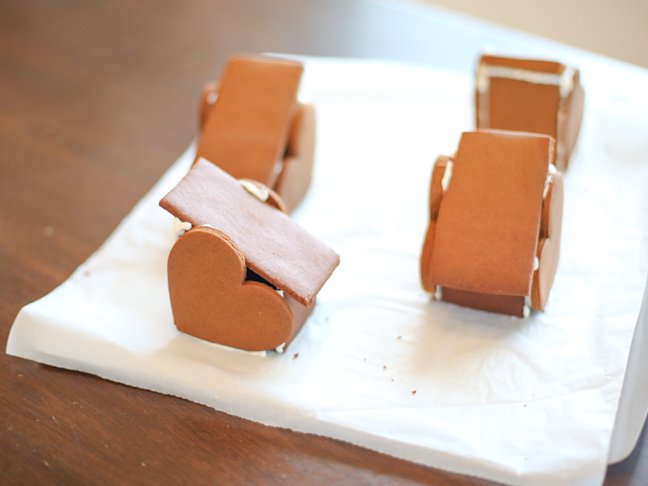 Step 10: Now comes the fun part! Use the icing bottle to frost and decorate the house! Place some icing anywhere you'd like to apply candy, and use it to affix candy to the house or the tray that you're decorating on.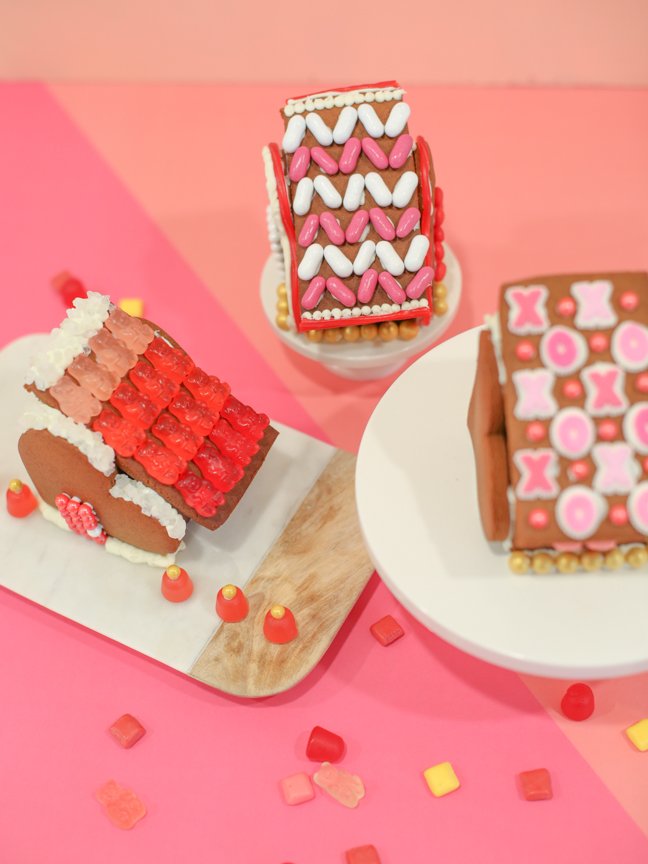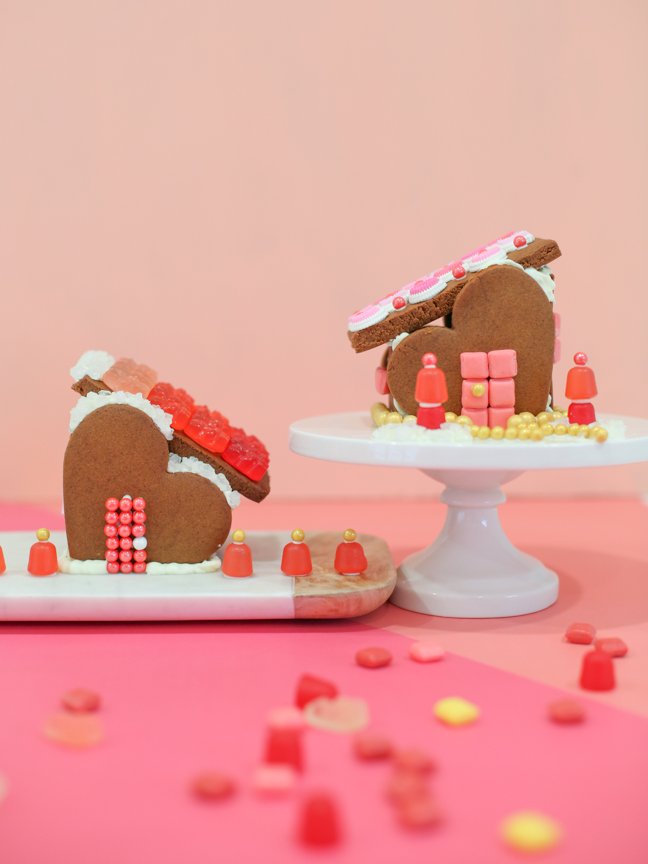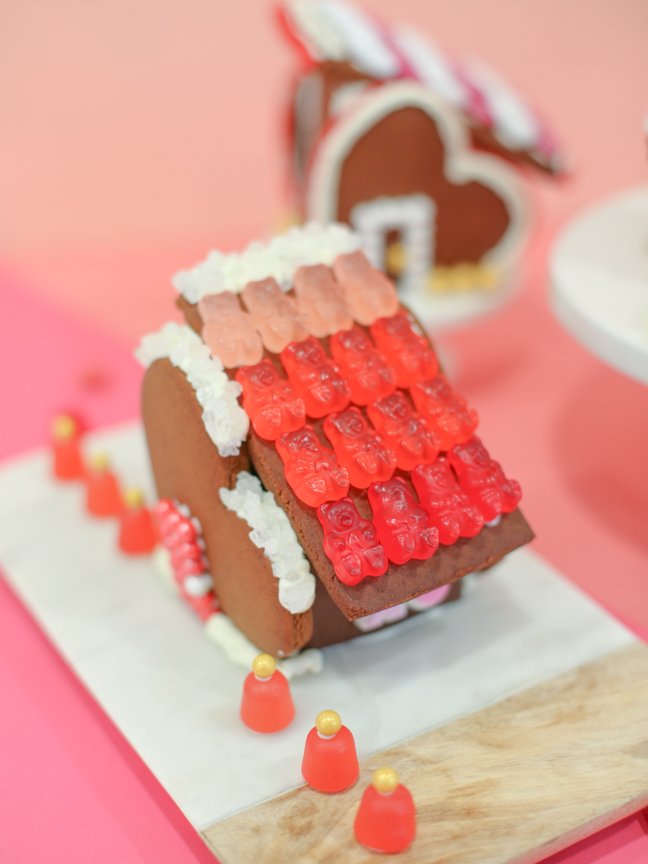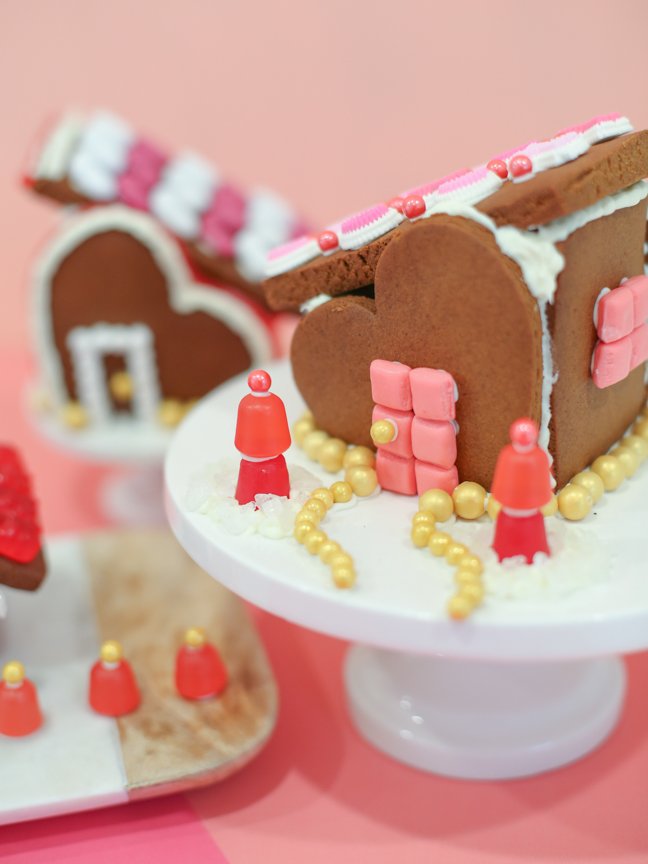 Like what you see? Don't forget to Pin it!