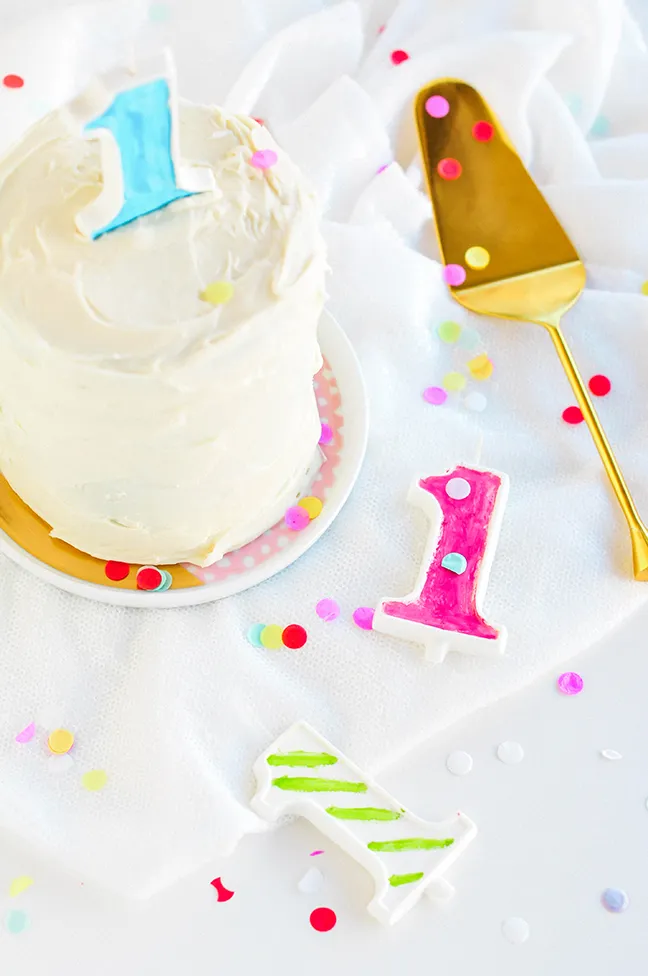 I don't want to gush, but I love birthday parties. I love the cake. I love the decor. And I love singing the birthday song. But I love the cake the most. Decorated or simple, it's the highlight of the party. At almost every first birthday party we go to, the birthday boy or girl inevitably grabs for the candle and shoves it in their mouth shortly after blowing it out. So why not make it edible? By just adding a short wick, the candle is almost fully edible once it's blown out. (Just make sure the wick is removed; you can easily snap the top of the "candle" off making the rest of it good to eat.
Get out the white chocolate—here's how to make edible birthday candles.
RELATED: 101 Adorable Smash Cake Ideas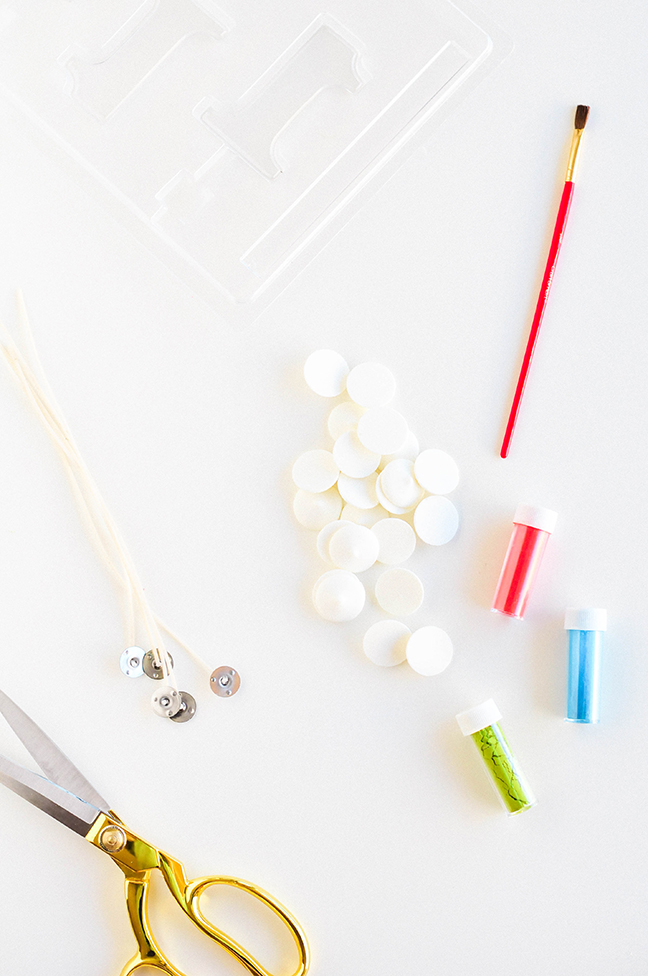 Supplies:
white chocolate
chocolate mold in any shape (found at your local craft store)
candle wick
scissors
rubbing alcohol or lemon juice
paintbrush
Instructions: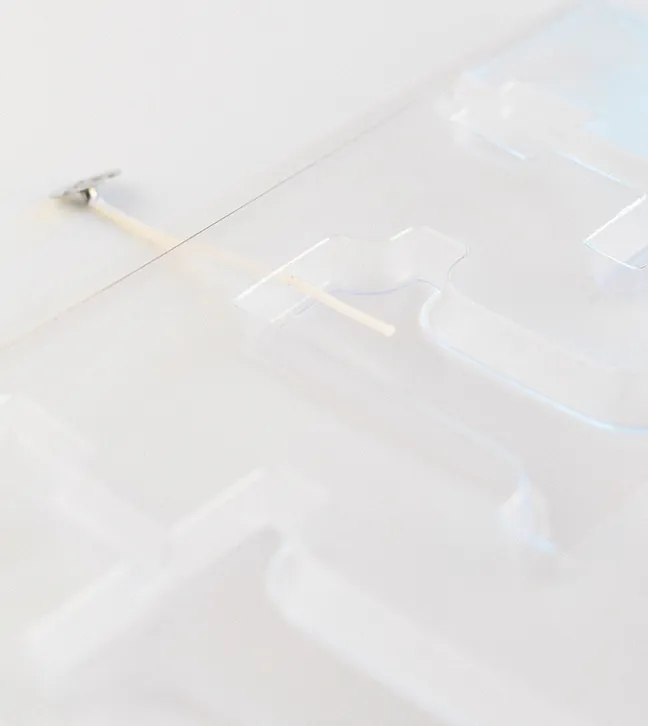 Step 1: Use a needle or a small screwdriver to poke a tiny hole in the top of each mold and thread the wick through.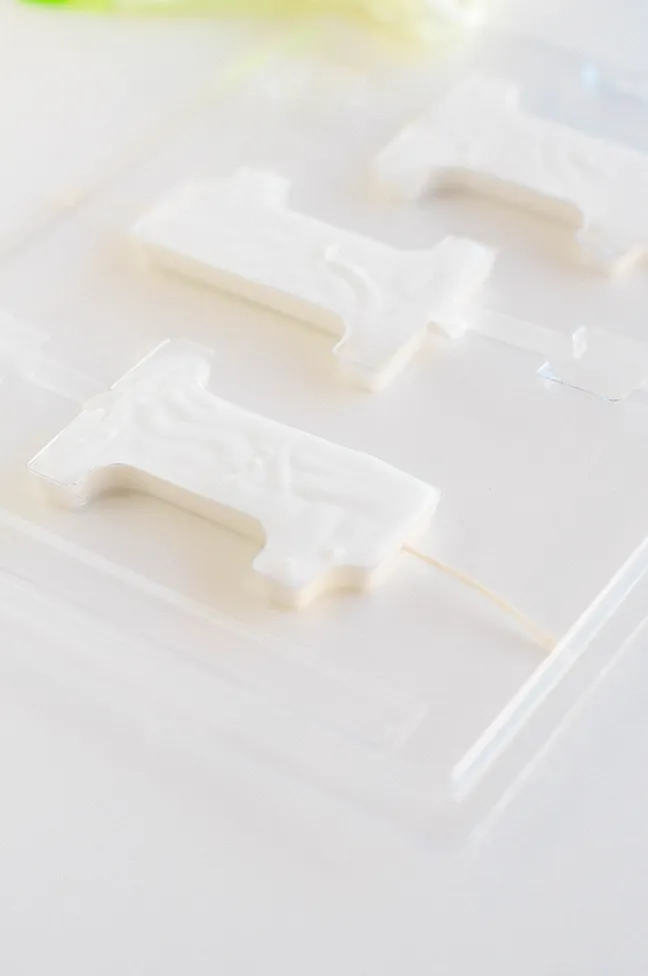 Step 2: Melt the white chocolate and fill each mold.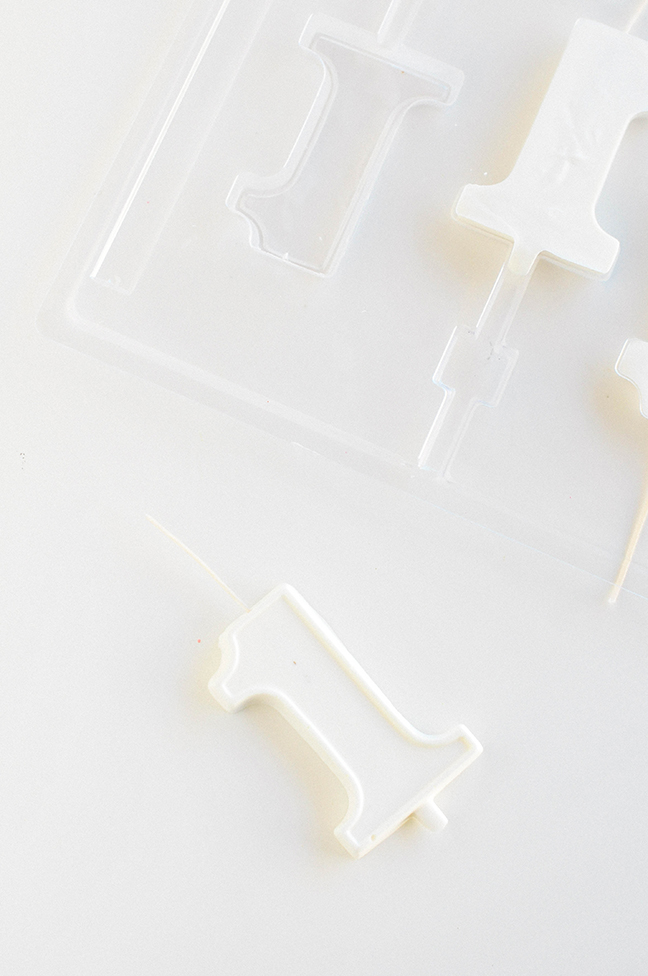 Step 3: Freeze the chocolate for thirty minutes and then gently pop each chocolate out of the mold. The wick will come right out with the chocolate.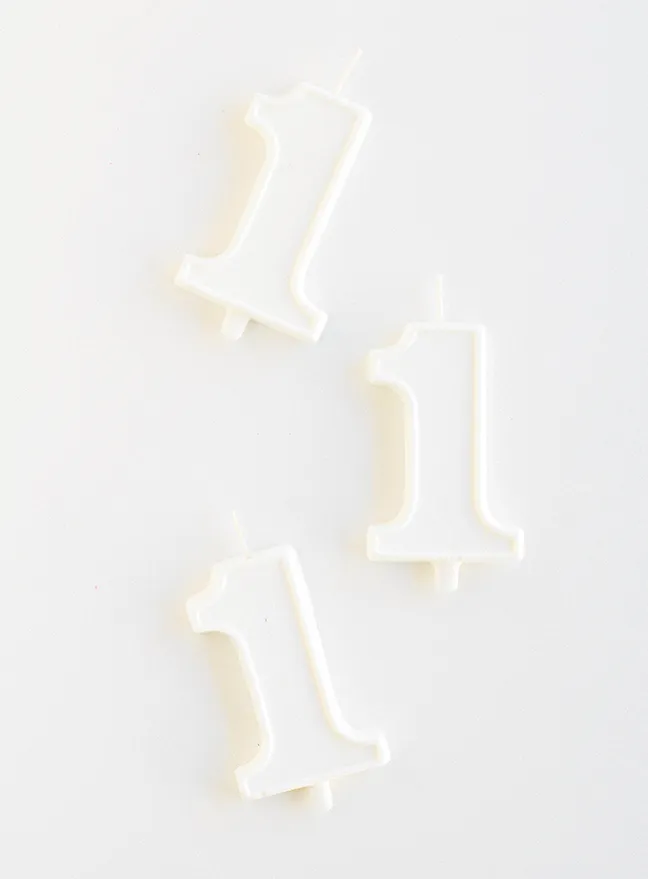 Step 4: Trim the wicks down to about one inch from the top of the chocolate.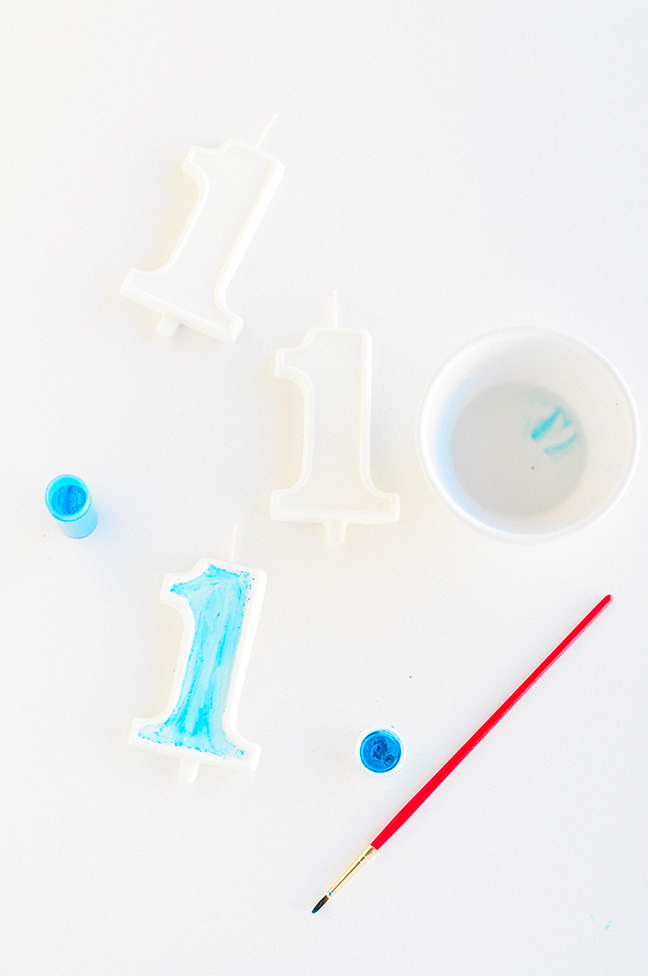 Step 5: Paint each candle in your desired color by dipping a paintbrush in rubbing alcohol or lemon juice and then dipping it in the disco dust. The alcohol will evaporate and leave the color behind.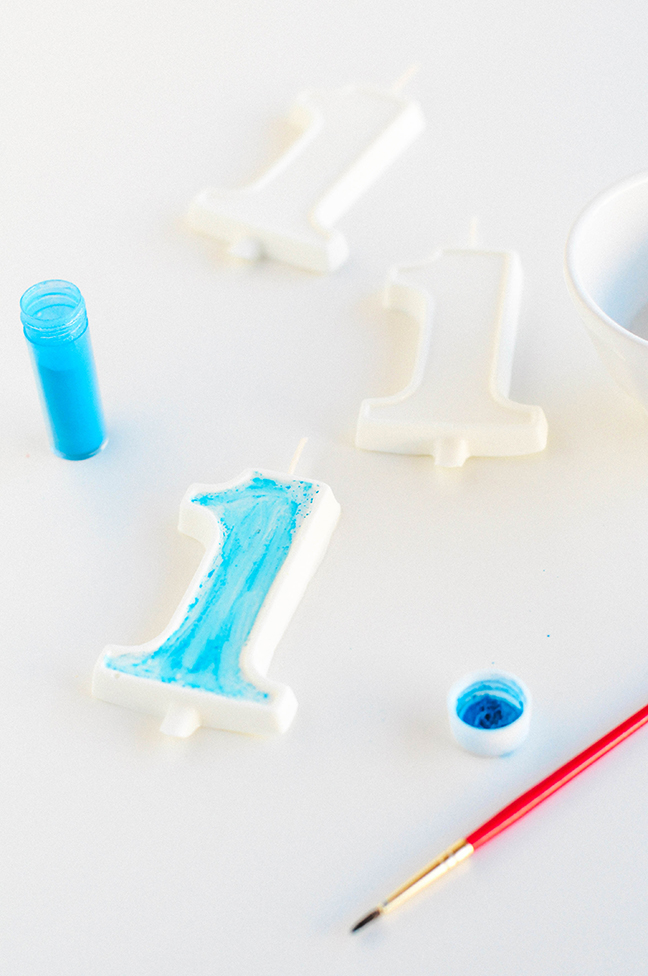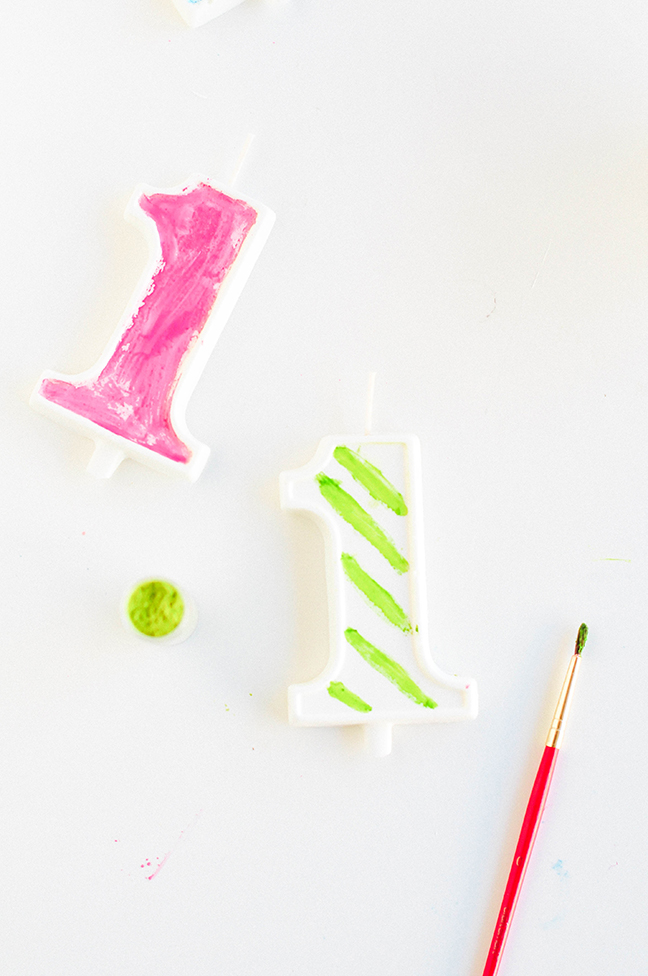 I think the stripes might be my favorite!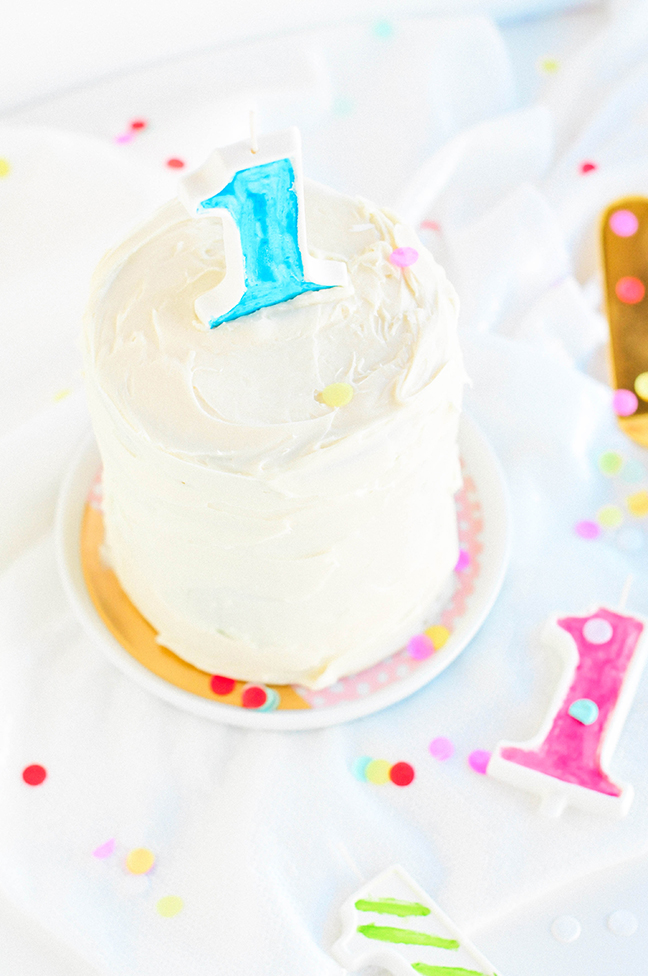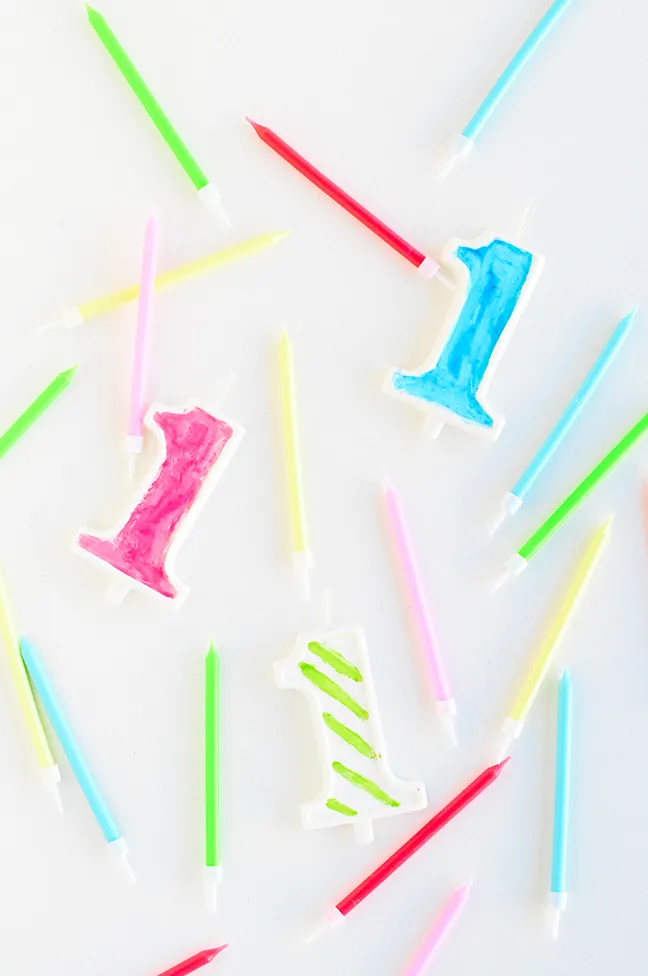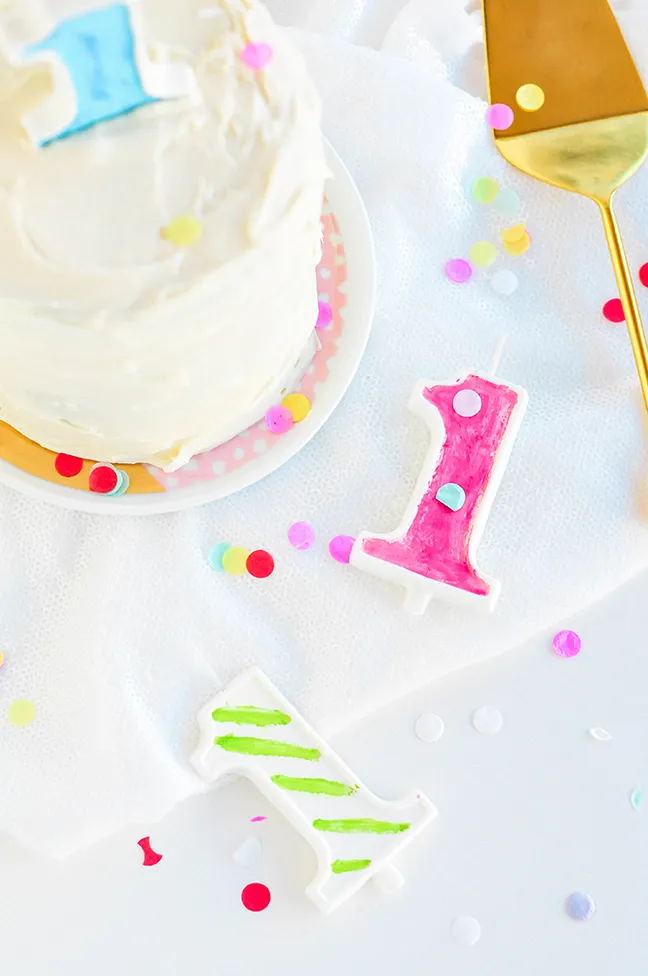 There you have it: edible candles in under an hour. You won't have to worry if you see one of the kids munching on their birthday candles with these on the cake.
More First Birthday Ideas: