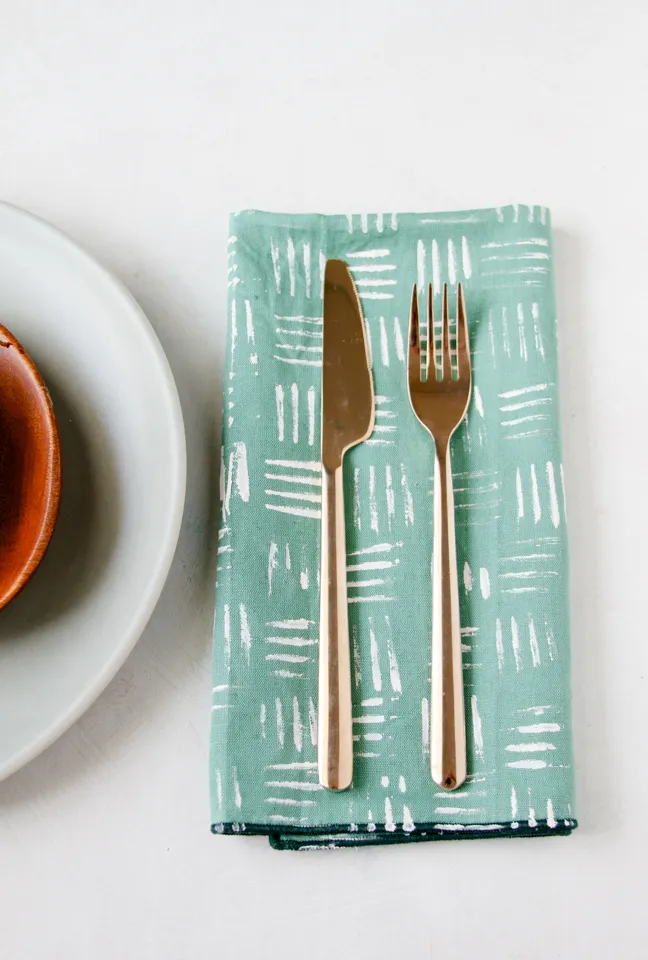 Use what you already have in the house to make cool stamped napkins for entertaining, parties, or everyday use. This a great way to occupy the kids with a fun activity; they'll enjoy creating these stamped napkins DIYs while learning how to be resourceful.
Bonus! This project isn't just for fun. It's also quite functional. And kids will love using their newly crafted napkins at mealtime every day.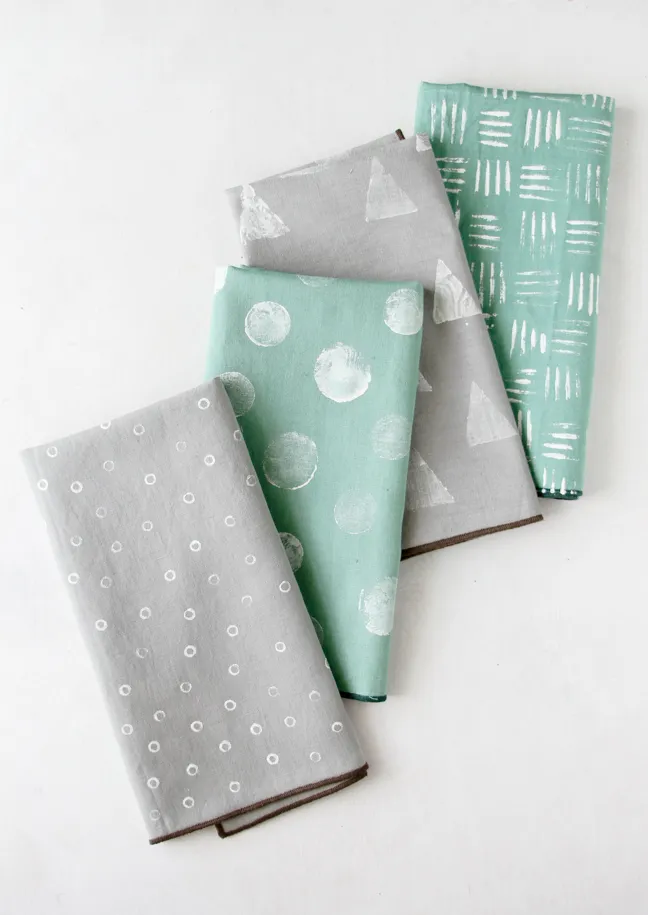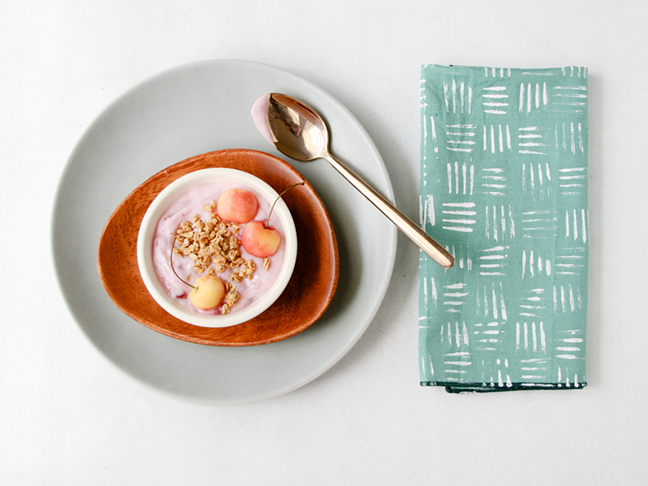 Here's what you'll need to recreate these stamping techniques at home…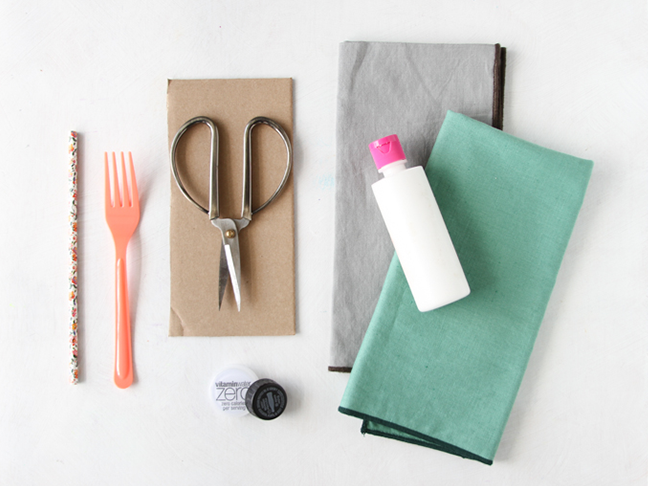 Supplies:
Cloth napkins
Fabric paint
Scrap cardboard
Scissors
Plastic fork
Paper straw
Plastic bottle caps
Instructions:
Before getting started with the stamping process, you will want to prewash your napkins, dry them, and iron them if they are especially wrinkled. Once these steps have been completed, you can start with the stamping process.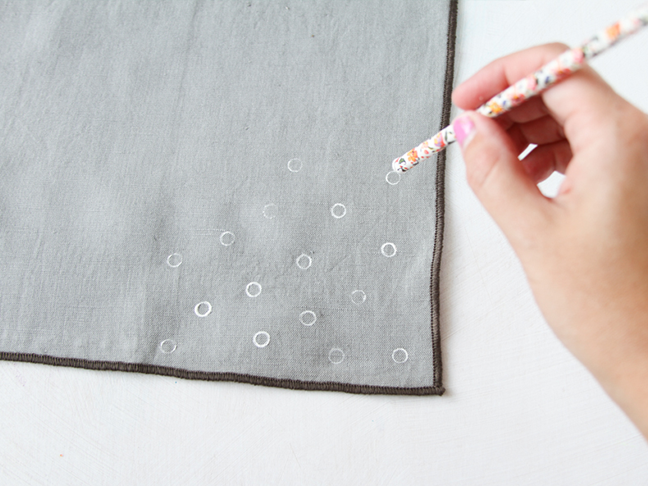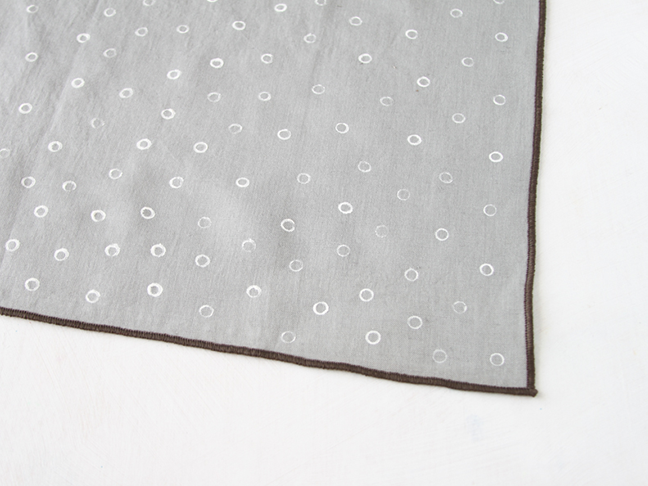 Technique 1, Dotted Straw Pattern: Dip the end of a paper straw into paint. Then, press it down onto the napkin in a random pattern. *If there is any paint stuck in the inside of the straw, blow on it to pop the paint bubble so that you're only stamping an outline of a circle (not a filled in dot).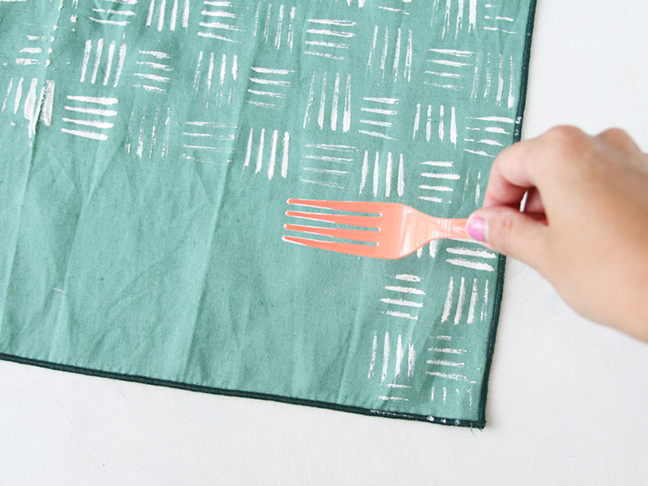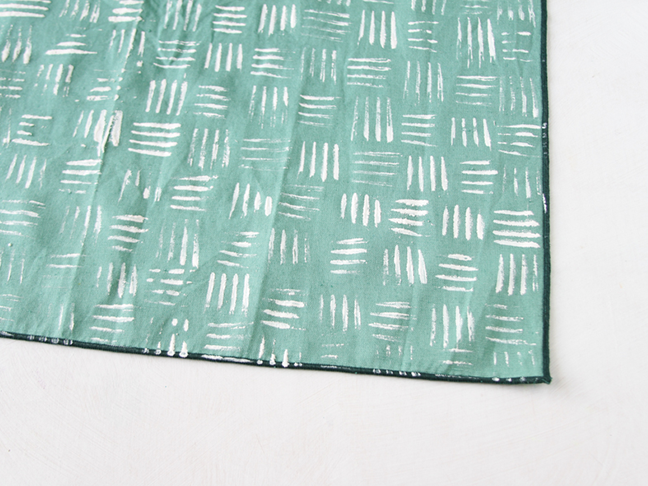 Technique 2, Hash Mark Fork Pattern: Using a plastic fork, dip the prongs evenly into fabric paint and press down onto the napkin, while holding the fork vertically. For the next stamp, hold the fork horizontally and then press down. Repeat this process (going back and forth between vertical and horizontal) for the entire napkin to create a pattern like you see in the photos above.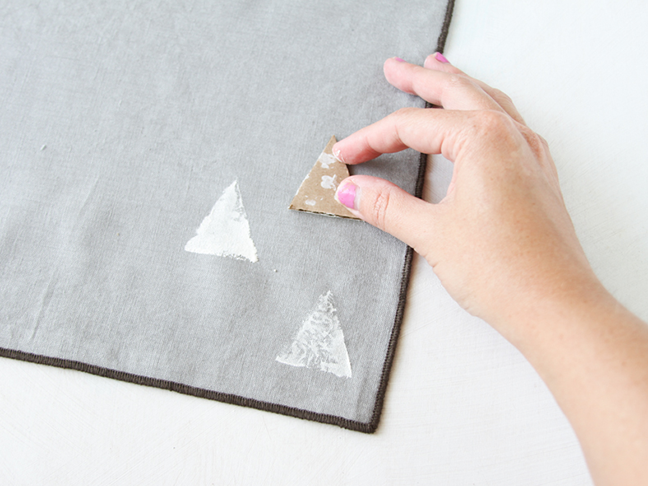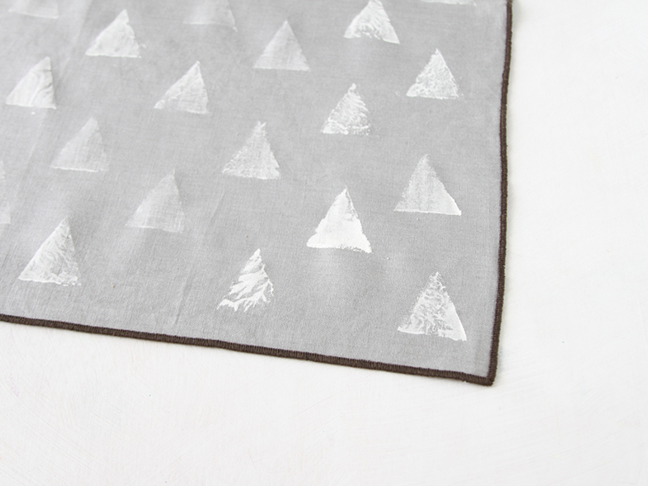 Technique 3, Triangle Cardboard Pattern: Cut a triangle (or other shape) from scrap cardboard. Then dip the cardboard in paint on one side. Use the cardboard just as you would a stamp, and press it down onto the napkin and then pull straight up again. Repeat this process until the entire napkin is covered in a repeat pattern.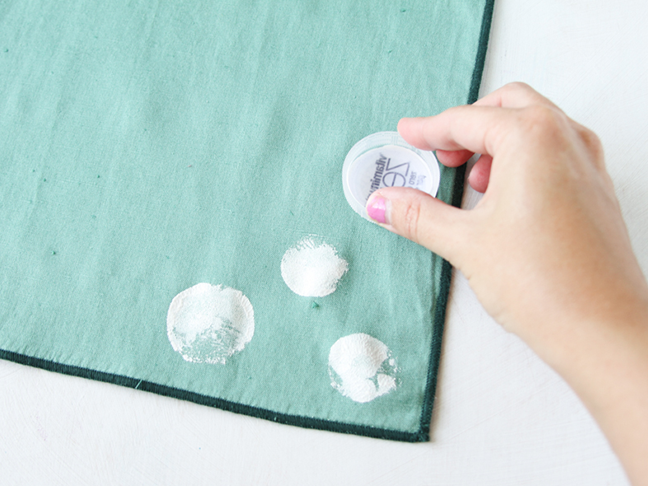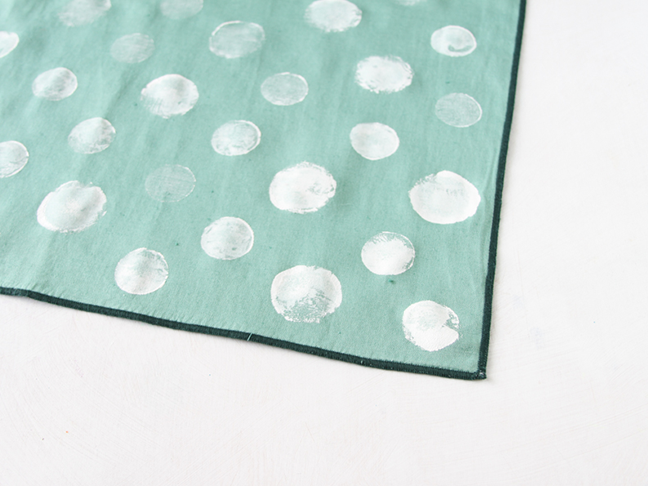 Technique 4, Polka Dot Bottle Caps Pattern: Recycle bottle caps in various sizes to create a polka dot napkin pattern by dipping bottle caps into paint and then stamping them onto the napkin. *Look for caps with completely flat tops, as opposed to ones that are slightly rounded over the top.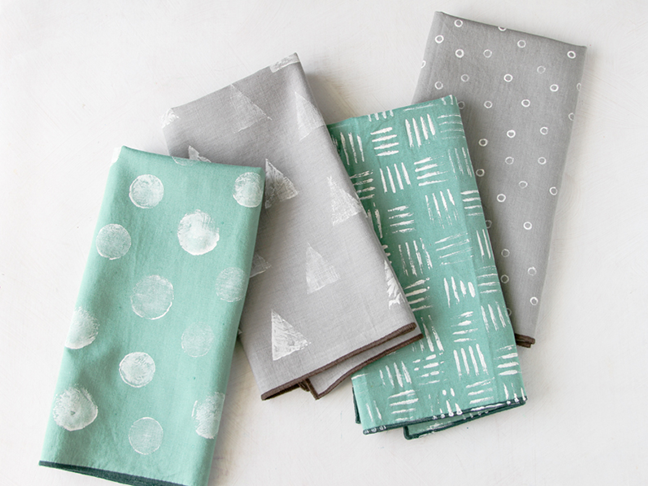 Once the paint is dry, they are ready to use, unless the packaging on your fabric paint says otherwise. (Some fabric paints require a heat set after the paint is dry.)
Since fabric paint was used, and not regular paint, the napkins will remain soft and machine washable, which is great.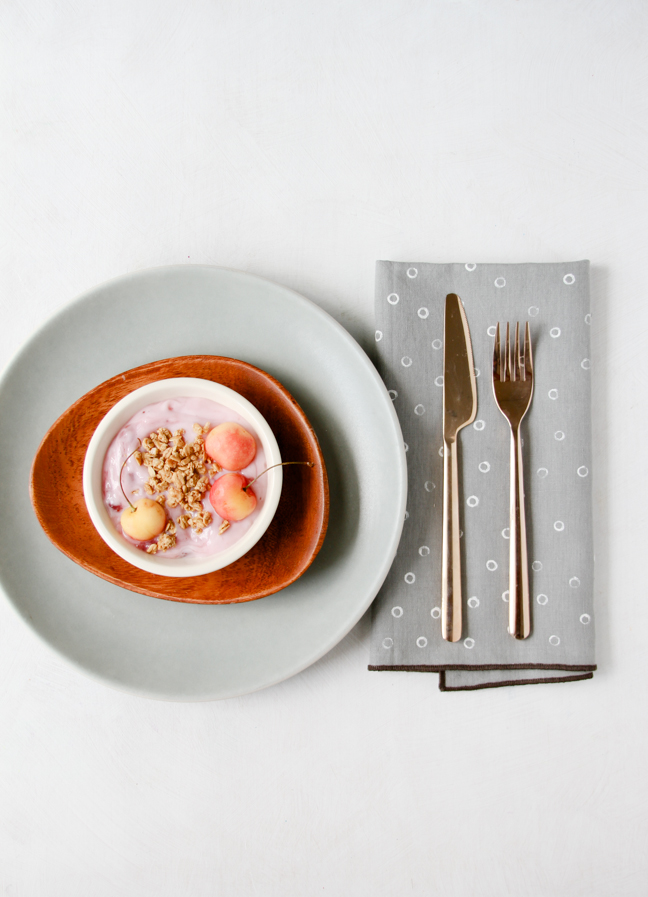 As a final tip, if you're having trouble finding fabric paint in the exact color or colors that you are looking for, you can use regular acrylic paint (which has vastly more color choices available at the craft store), mixed with a textile medium, like this one.
More DIYs for the Home: