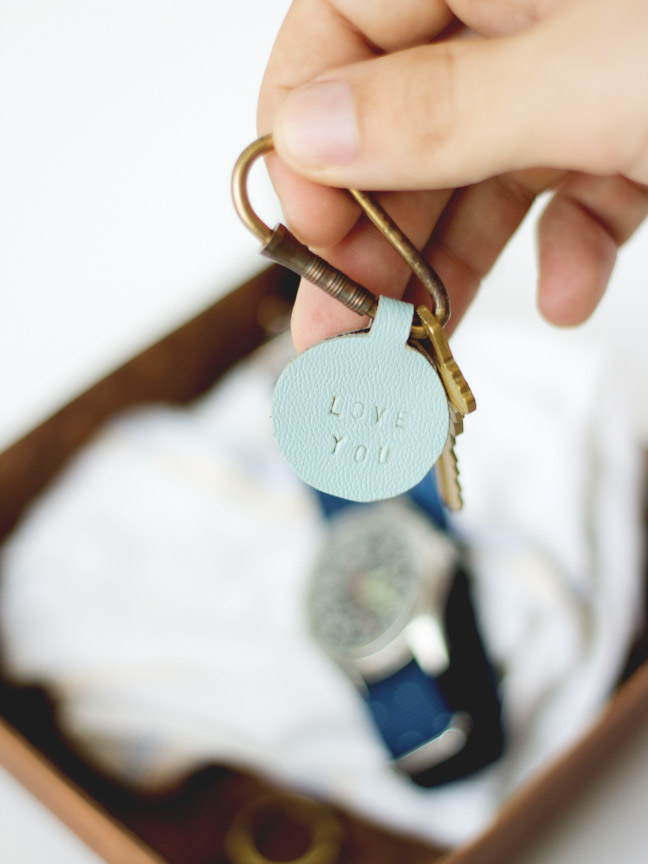 You can't get much better than these little personalized leather keychains for a handmade Father's Day gift! They're quick, cool, and functional—everything that a dad dreams of. The leather instantly adds a polished look to this DIY gift, so Dad can carry this keychain to work, play, and everything in between!
Supplies:

Instructions: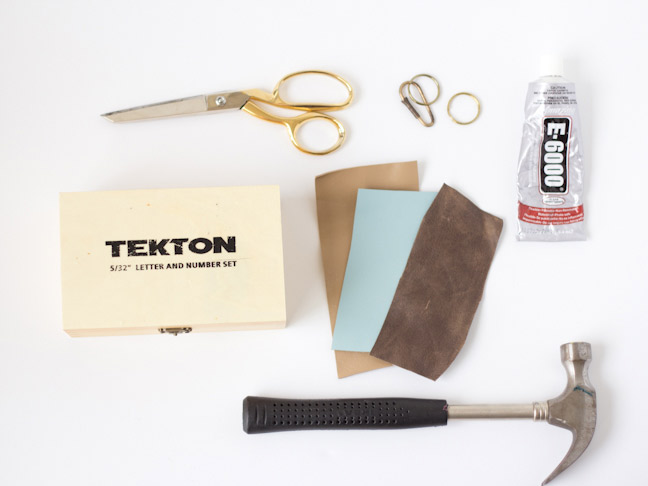 Step 1: On the backside of your leather scrap, draw a symmetrical shape. It's important that the shape be able to freely move around the keyring and that the edges be even once it's folded over on itself. Cut the shape out of the leather carefully.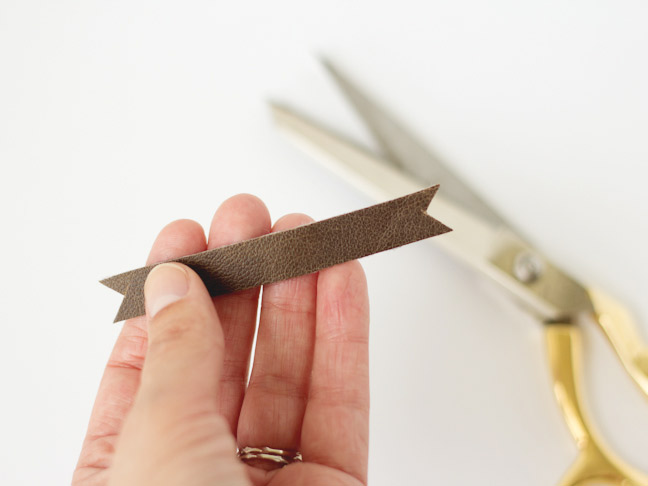 Step 2: Use the metal stamps to stamp a message into the leather. Choose the letters you'll need and practice on a scrap first! Apply the stamp letter-side down to the leather, and give it a few gentle taps with the hammer. Continue in this manner until you've spelled out your message.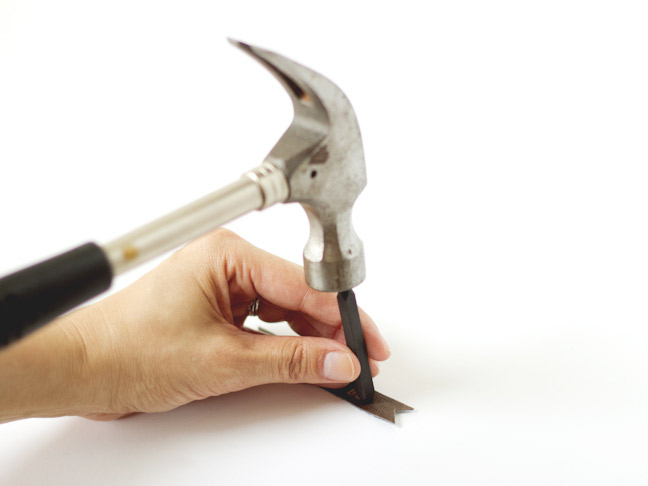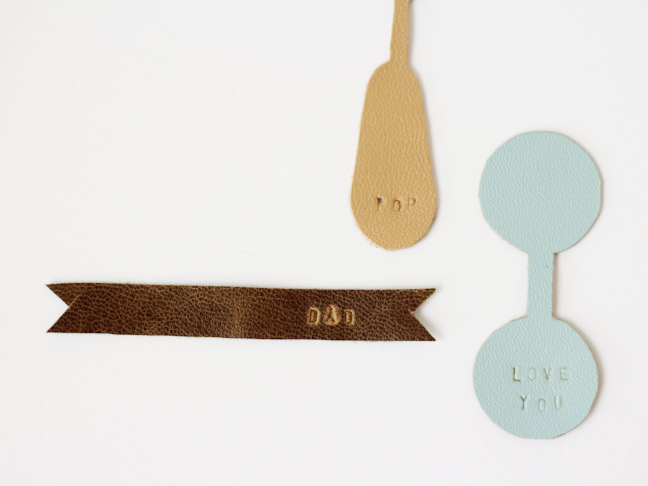 Step 3: Insert the stamped leather through the keyring and apply a thin swipe of adhesive to one side. Gently press the two sides together and hold until a bond is formed. Be sure that the edges are all even and aligned. Wipe any glue away that seeps out of the edges.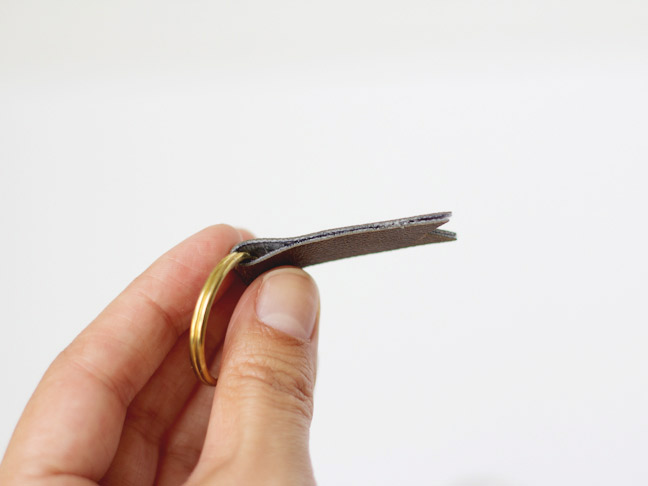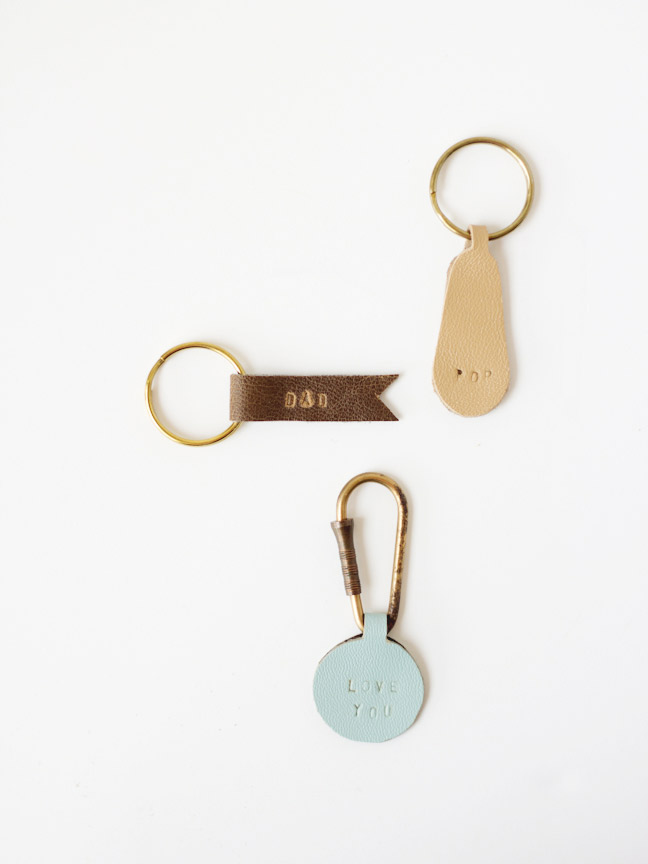 Step 4: Allow the keychain to thoroughly dry and wrap it up for Father's Day! It could be a fun surprise to just pop his keys on this keyring and leave them by his wallet in the morning!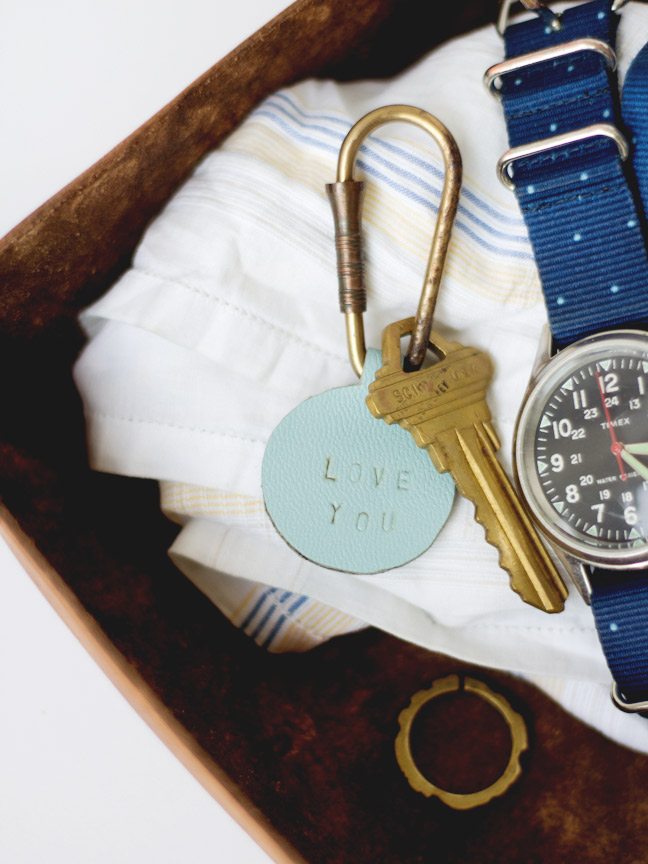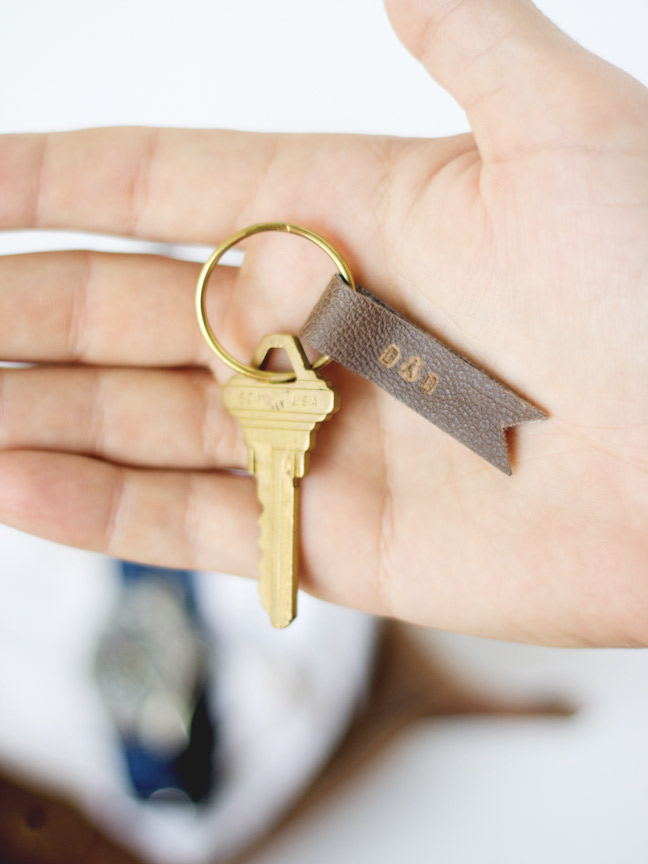 More Father's Day Ideas: